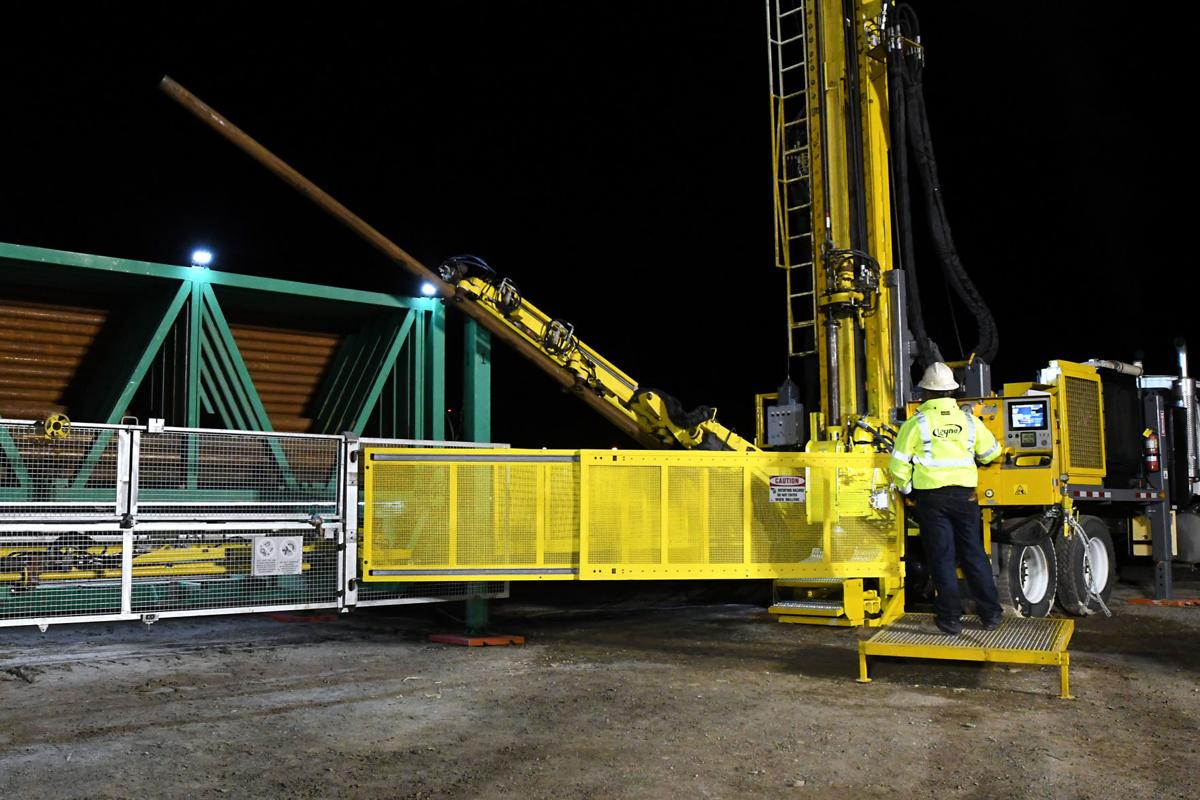 ELKO – Layne, A Granite Company recently opened an office in Elko to provide mineral and water solutions for both private and public sectors.
A grand opening was held on the evening of Feb. 12.
According to their website, Layne began in 1882 as a water well-drilling company. Over the years, the company has morphed into a global force in the industry.
"We opened up [in Elko] in November of last year," said area manager Michael Magnin. "We are a minerals business. We do core drilling, reverse circulation drilling and large rotary drilling for dewatering."
Magnin said the company has worked in the area for some time. Corporate leaders recently made the decision to create a branch office here and invest in the community.
"I run the drilling technology center for Layne," said Brian Smith, director of engineering.
Smith is based out of the Woodlands, Texas office but came up for the Elko grand opening.
"We basically have four objectives," Smith said. "We try to make the operations perform safer, have higher productivity, lower cost, or we develop non-commercially available products that would meet the needs of their markets."
Smith gave an example, highlighting the ARM system (automated rod manipulator) that was set up in the company's yard just off Silver Street.
You have free articles remaining.
"There is no manufacturer of equipment that made such a system, so we designed those and built them in house," Smith said.
He explained that "old school" drilling was dangerous and cumbersome.
"Hand injuries are the most prevalent type of injury [for drillers]," said Audie Medhurst, general manager of mineral services.
"We set out to develop a completely hands-free rod handling system," Smith said. "We can actually let you be the driller's helper and push a single button, bringing the rod to the driller, hands-free."
Later, this reporter got the chance to operate the ARM. I felt powerful maneuvering the giant piece of machinery with just my thumb. I simply stood behind a fence and pushed a single toggle on a remote device while the driller, Jessie Atkins, watched my performance from a small platform connected to the ARM.
Medhurst explained that Layne's primary bread and butter is the mineral exploration side. He also stressed that water is becoming more and more of a precious commodity.
"We are joined at the hip with the mining companies," Medhurst said. "The decisions they make affect us all."
Medhurst said the company hopes to grow in the area, creating more job opportunities.
"We realize there are excellent design courses at the high school," Smith said. "They have three levels of engineering design and they use exactly the same platform that we use in our engineering department. We are looking to hire a student part-time to come in."
"We found out that here you have [the students] actually learning SolidWorks (a type of engineering software)," Medhurst said.