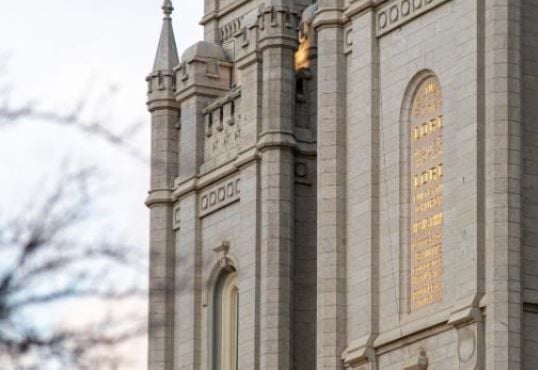 SALT LAKE CITY — The Church of Jesus Christ of Latter-day Saints announced plans Sunday to build 20 new temples, including one in Elko.
Church President Russell M. Nelson made the announcement at the April 2021 General Conference.
Nevada is home to more than 184,000 Latter-day Saints and roughly 350 congregations, according to the church. The first mission in Nevada was established in 1855; 30 men were called to establish it at the Meadows in southern Nevada.
Nevada was part of Utah Territory until it became a state, but it was not until 1942 that the church organized a stake (a group of congregations) based in Elko County.
The Elko Nevada Temple will be the state's third temple. Other temples in operation include the Reno Nevada Temple and the Las Vegas Nevada Temple.
Local church officials have not provided any specifics on the announcement. Elko City Planner Cathy Laughlin said no plans had been filed yet.
According to the church, Latter-day Saint temples "are considered houses of God, places of holiness and peace separate from the preoccupations of the world. They provide a place where Church members make formal promises and commitments to God."
They are also the place where the highest sacraments of the faith occur — the marriage of couples and the "sealing" of families for eternity.
Temples are not regular places of Sunday worship, and their interior does not resemble a great hall or cathedral. After a temple is built or remodeled, the general public is invited to an open house that typically lasts two weeks or more.
Nelson's announcement was the second-highest number of temples announced at one time in the history of the Church. At the April 1998 general conference, former Church President Gordon B. Hinckley (1910–2008) announced plans to construct as many as 32 new temples, though he did not list specific locations.
The other U.S. locations announced Sunday are in Helena, Montana; Casper, Wyoming; Grand Junction, Colorado; Farmington, New Mexico; Burley, Idaho; Eugene, Oregon; Yorba Linda, California; and Smithfield, Utah.
The Church of Jesus Christ now has 251 temples announced, under construction or operating.