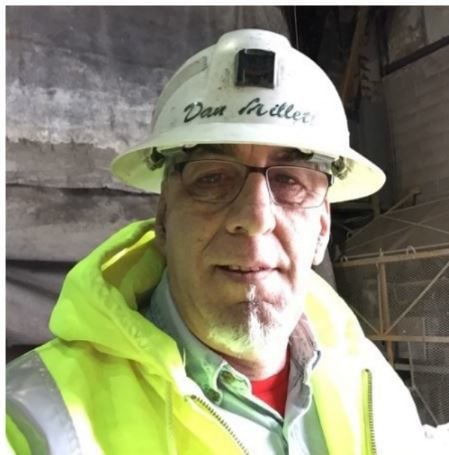 Canadian underground mining equipment company MacLean Engineering now has a representative in Elko, Dan Millette, who is manager of U.S. sales.
He said the company decided to open a U.S. division and chose Elko to be the headquarters. The division officially started in the summer, and Millette is now looking at companies in Elko that could provide warehousing and receiving for the company.
"We're trying to get a parts depot here and stock with $70,000 in parts to start," Millette said.
He also is quoting prices for mining equipment in Nevada and elsewhere in the U.S.
MacLean Engineering's business development manager for Western North America, Adam Howse, stated in a news release that "Elko is the heart of the Nevada mining industry with its geographic positioning in the Carlin gold trend, one of the world's top gold producing regions. We are committed to putting the expertise and infrastructure in place to support and grow our U.S. client base over the long term in Nevada, as well as Utah, Arizona and Montana."
"It's underground mining equipment, bolters, mixers, shotcrete sprayers and utility vehicles," said Millette, who is also product manager for shotcrete equipment and has 40 years of experience working in the shotcrete industry.
You have free articles remaining.
MacLean Engineering has three manufacturing plants in Canada and sells both diesel and electric equipment. The company provided electrical equipment for Newmont Goldcorp's new Borden underground mine in Ontario, which is using all electric equipment.
Millette said electrical mining equipment is more expensive than diesel, but the equipment is quieter, generates less heat underground, doesn't send particulates into the air and is cheaper to operate and maintain.
The company already has diesel equipment in Nevada that mining contractors use, and Millette said contractors "have worked other places in the world so they know our stuff." MacLean has been in business since 1973 and has sold roughly 1,000 pieces of equipment.
MacLean Engineering currently is building a shotcrete mixer to specifications for Nevada use, and this piece will be sent to Elko, Millette said. Other equipment may be brought down from Canada in the new year, as well.
He also was looking in November to hire a technical service technician to work on MacLean mining equipment, and plans call for buying or building a shop in Elko.
MacLean's president, Kevin MacLean, stated this summer that "what's drawing us to make these ongoing investments in our U.S. support footprint is the scale and global importance of production in this part of the hard-rock mining world, as well as the breadth of underground innovation being actively pursued by U.S. producers."
Millette can be reached on his cell phone at 216-225-7383.