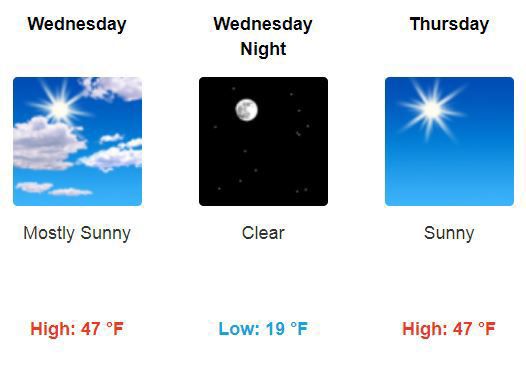 ELKO – High temperatures in Elko will drop more than 25 degrees midweek as a cold front descends from the north.
Elko's highs will be in the mid to upper 40s compared with mid-70s Monday and Tuesday. Normal highs for this time of year are in the upper 60s.
You have free articles remaining.
The cold front could send nighttime temperatures down into the teens. Elko's low Wednesday and Thursday nights is forecast at 19 degrees.
High temperatures will quickly rebound into the 50s on Friday and 60s over the weekend.
No precipitation is expected to fall in Elko this week, according to the National Weather Service, as skies will stay sunny to mostly sunny.
Elko received its coldest temperatures of the season over the weekend as lows dropped into the mid-20s.