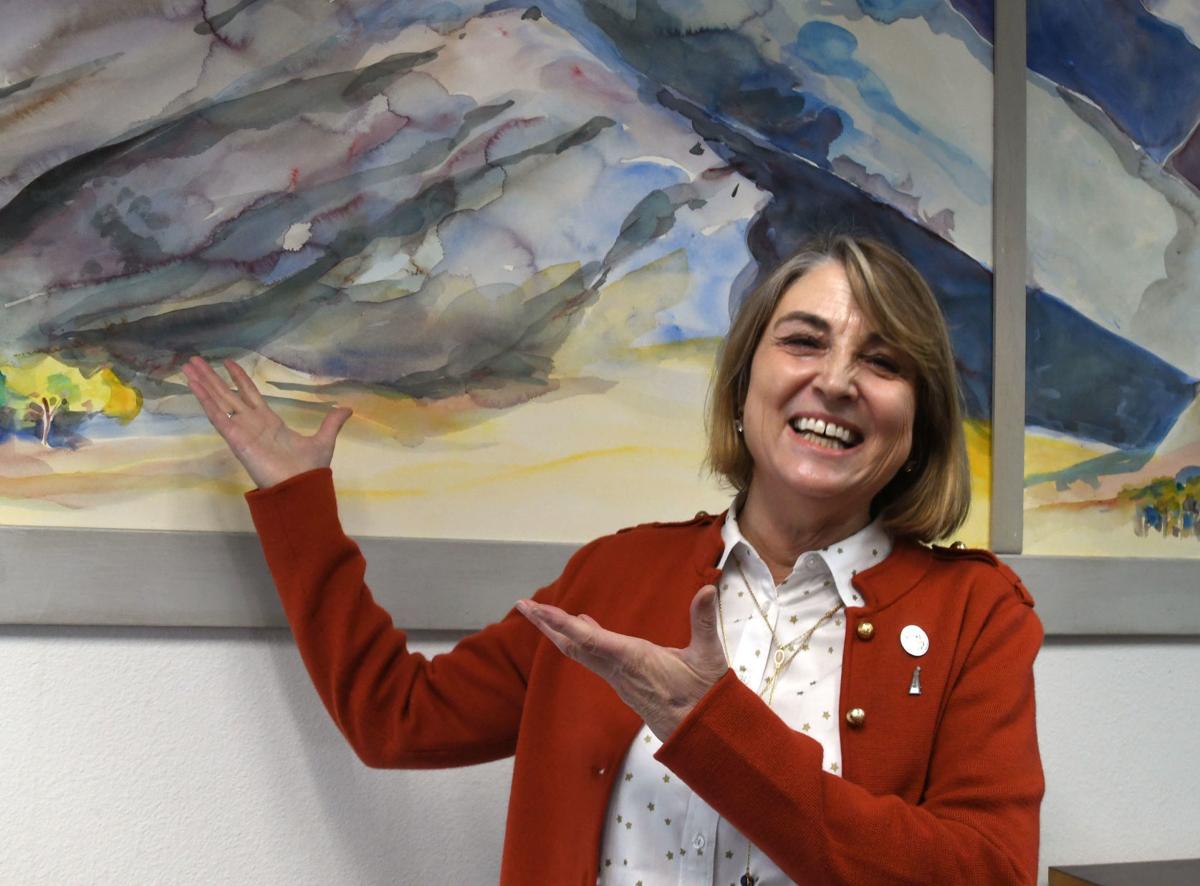 ELKO – Before the last legislative session a council of outdoor businessmen talked to Lt. Gov. Kate Marshall about how other states have recognized the value of their natural resources and the need to both preserve those assets and recognize their economic value.
The group told Marshall, who is now chair of the Nevada Commission on Tourism, they would like to do something like that in Nevada.
"I had been aware of that because I had seen what Montana had done," Marshall told the Elko Daily Free Press. "In Montana their governor had said, 'People will come to Montana to fly fish, to ski, to hunt.' He hired one person and said 'Why are we not recognizing this as a value to Montana?'"
Marshall said a number of Western states and Vermont have gotten together and formed the Confluence of States. She said they identified best practices as they learned about recognizing the value of the outdoors to a community.
"Colorado agreed to sponsor Nevada and we have now become part of the Confluence of States," she said.
That is only the beginning, according to Marshall. Gov. Steve Sisolak has recognized the importance of outdoor recreation and the Legislature has devoted money to the cause and hired Colin Robertson as administrator of the Division of Outdoor Recreation.
Marshall outlined the potential impact for Nevada, including 87,000 jobs, $4 billion in wages and salaries, $12.6 billion in consumer spending, and $1.1 billion in state and local tax revenue.
The four pillars of the "business of nature" include education, health care, conservation/stewardship, and economy.
Marshall gave an example of how these pillars relate to each other in Nevada, citing a recent success story in Caliente.
According to the International Mountain Bicycling Association, a collection of visionaries came together a few years ago to develop a bike trail system near the community of about 1,100 people.
"It turns out that if the city, the county, BLM and the state parks get together they can create a mountain bike trail system," Marshall said. "They went to other communities where they [people] were mountain biking and put out brochures."
You have free articles remaining.
Children became involved in the project, tidying up the trails before the first "soft opening" in September.
"It was literally almost 500 people [that came]," said chief of staff Kate Wilson-Melin, who traveled to Elko recently with Marshall.
"This is the kind of thing you can do if you think about 'destination outdoors Nevada,'" Marshall said. "Take what we have and recognize that as opposed to trying to create something we don't have."
Marshall said that after the annual meeting of the Confluence of States, which was held in the fall, Nevada is moving forward with the money allocated to do a study of what the state has to offer in outdoor tourism.
"The economic benefits can only thrive with stewardship, without losing sight of education opportunities and the public health determinants," she said.
Marshall said that during the recession, outdoor recreation did not take "the big plummet."
"Elko is a magnet for people who are looking to enact a Western lifestyle," Marshall said. "You have what other people might call your TED Talk, Cowboy Poetry. You have the mining industry that is the reverse of everybody else's economy. Because you are hitched to mining you still need resiliency built into your economy.
"Identifying Elko as a destination with the murals, the Cowboy Poetry, with the outdoors just gives you a much broader base on which to have people come here, live here and work here."
National Cowboy Poetry Executive Director Kristin Windbigler was recently named a commissioner on the Nevada Commission on Tourism.
According to Marshall, more jobs in outdoor recreation will be coming to rural areas like Elko.
"The study will look at each community across the state and say how we can leverage what you already have," Wilson-Melin said.
"This is the kind of thing you can do if you think about 'destination outdoors Nevada.' Take what we have and recognize that as opposed to trying to create something we don't have."
"This is the kind of thing you can do if you think about 'destination outdoors Nevada.' Take what we have and recognize that as opposed to trying to create something we don't have."