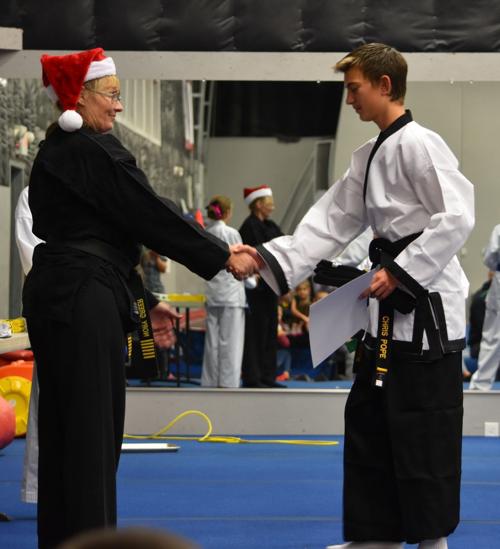 ELKO – A young man who recently achieved a black belt in taekwondo said it was an accomplishment that has changed his life.
Along with physical testing, each student attaining a higher level is required to write an essay.
"Taekwondo has helped me and challenged me physically, but the most notable changes have been mental," wrote Chris Pope, the first student promoted to black belt by Integrity Martial Arts.
"Integrity Martial Arts is where we teach martial arts and self-defense," said sensei Nory Greer, head instructor at the school.
Pope said he was diagnosed with mental disabilities at a young age. He was labeled "autistic" and prescribed medication.
"Some medications changed my personality completely," he wrote.
Other medication made him extremely hyperactive. Coming off of medications was even worse, Pope wrote.
His parents signed him up for taekwondo when he was in fourth grade. On his first day he learned the five tenets: courtesy, integrity, perseverance, self-control and admirable spirit. He wanted to be good at each.
"Perseverance was the first of the tenets to change my life," Pope wrote. "One of the most important sayings I ever heard was that a black belt is nothing more than a white belt that never quit."
According to Pope, self-control was a difficult tenant to learn. "I acted, I didn't think," he wrote.
In fifth grade Pope was also diagnosed with attention-deficit/hyperactivity disorder. This made it difficult for Pope to concentrate.
"After practicing for five years and working with sensei I found I could suddenly stand still," Pope said. "I no longer had to swing my arms or bounced on my toes."
"We are all very proud of this young man's accomplishment," Greer said.
EDFP: Best of Summer 2018 Sports Photos
Klancy Krenka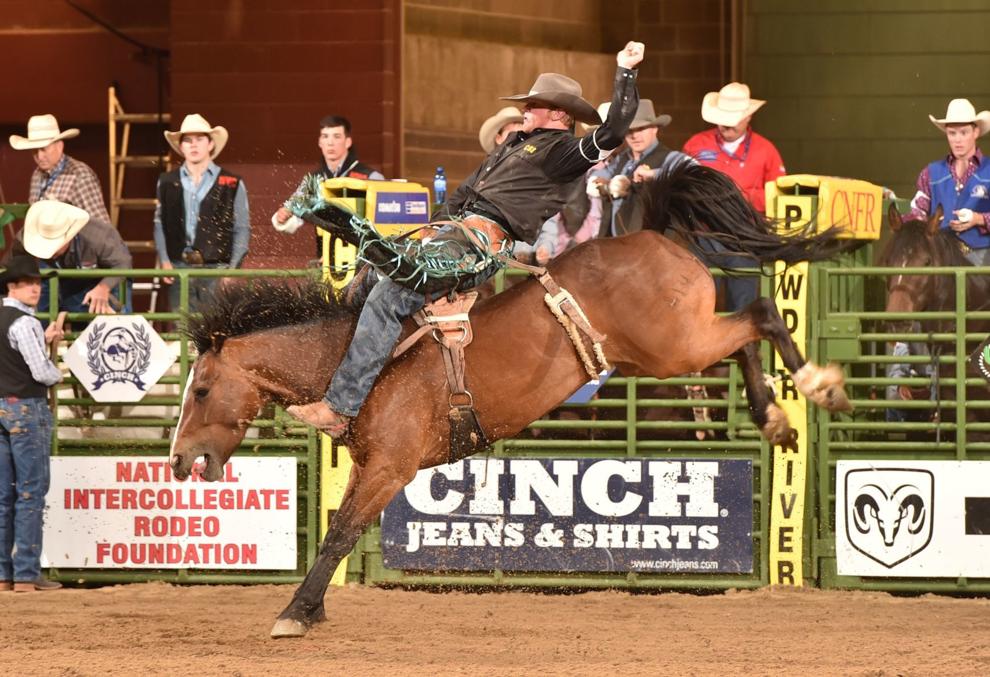 Savannah Montero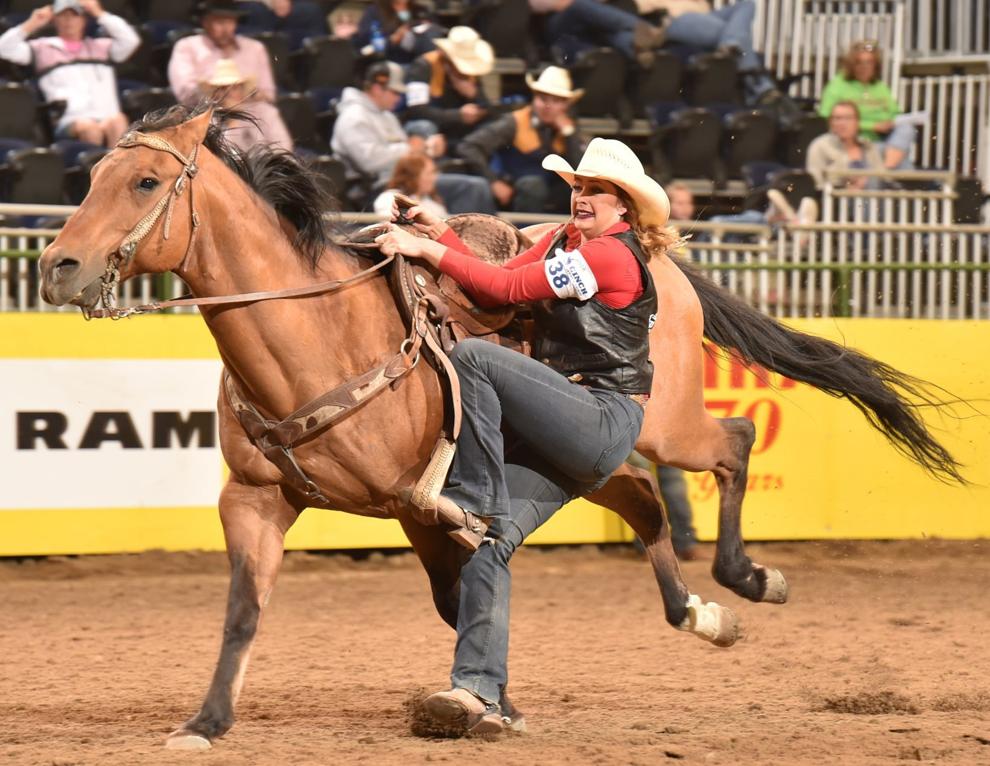 Walker Jones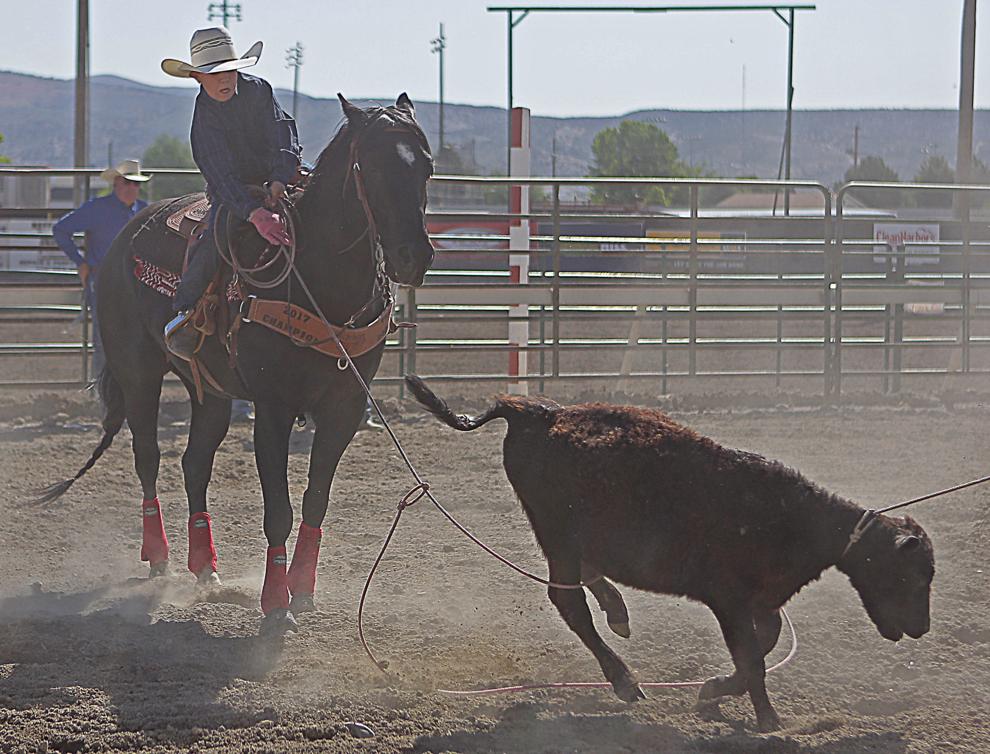 Bailey Corkill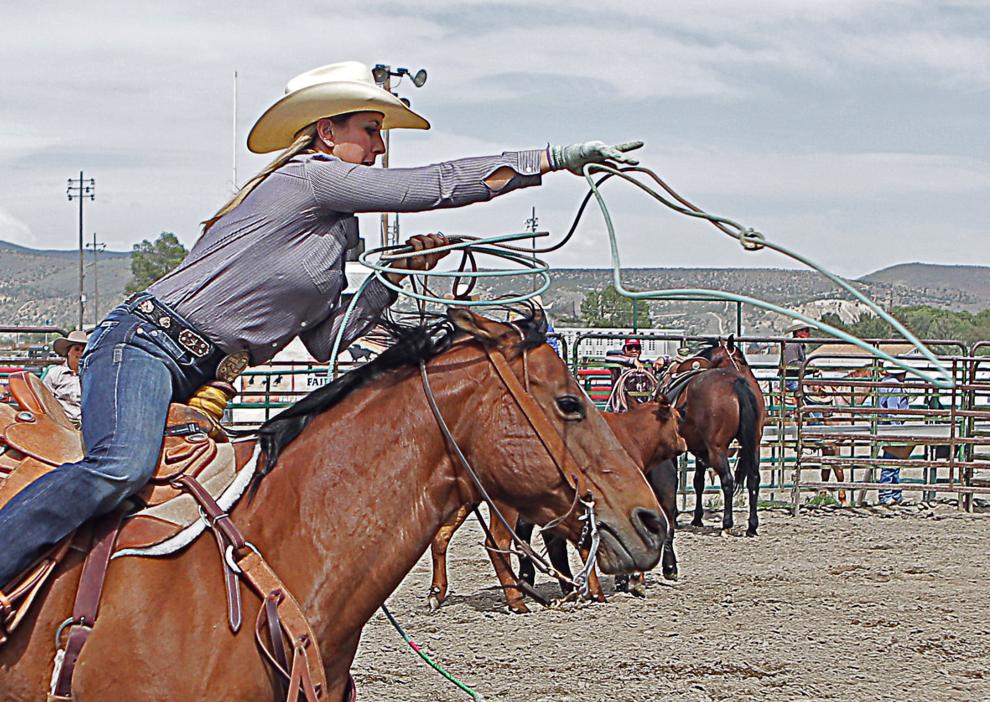 Daxton Jim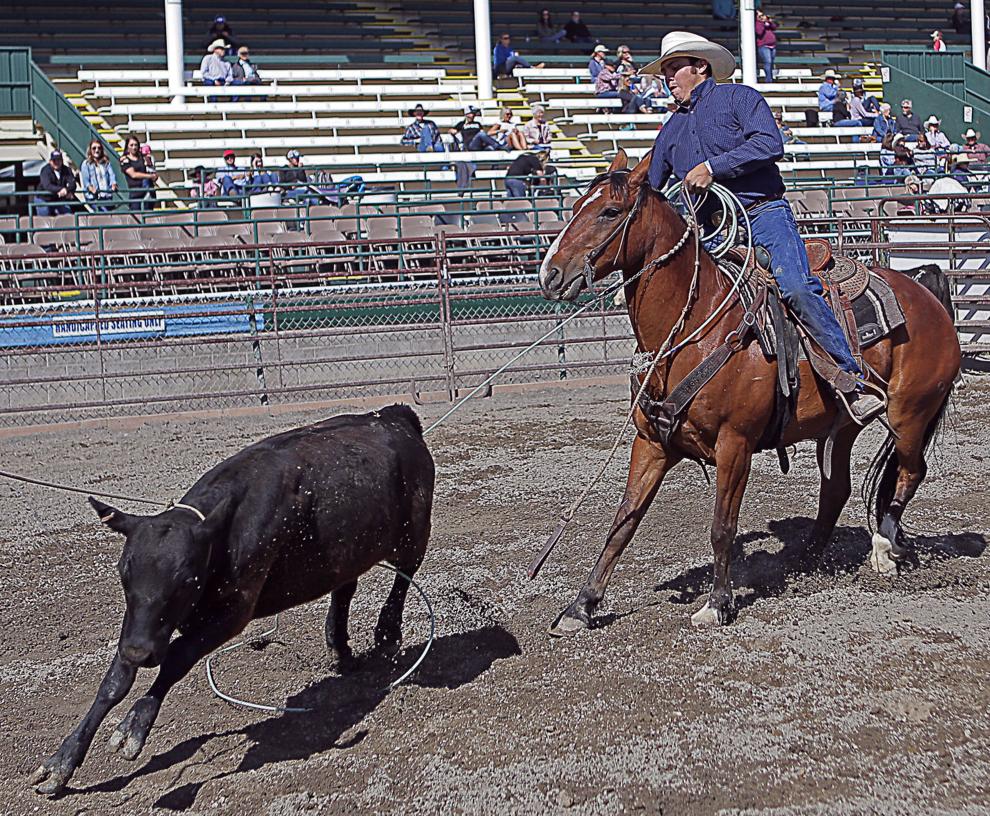 Jake Eary Memorial Rodeo award winners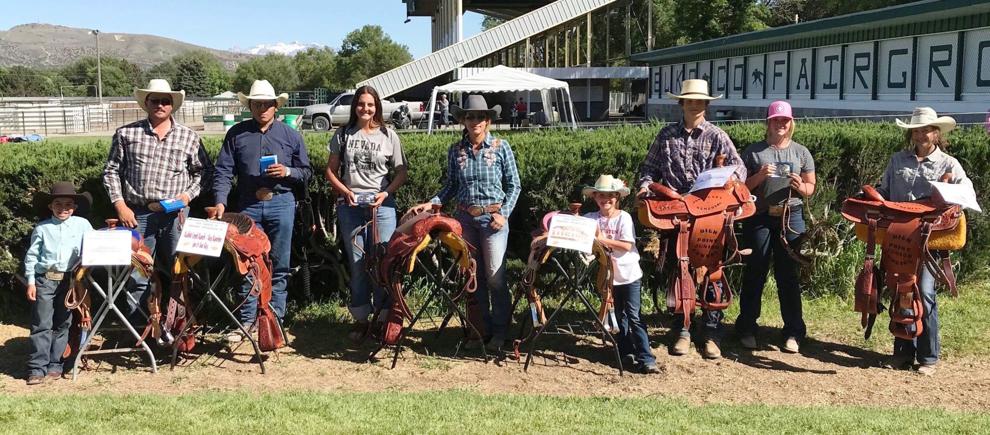 Stetson Steele -- Jake Eary Memorial Rodeo character buckle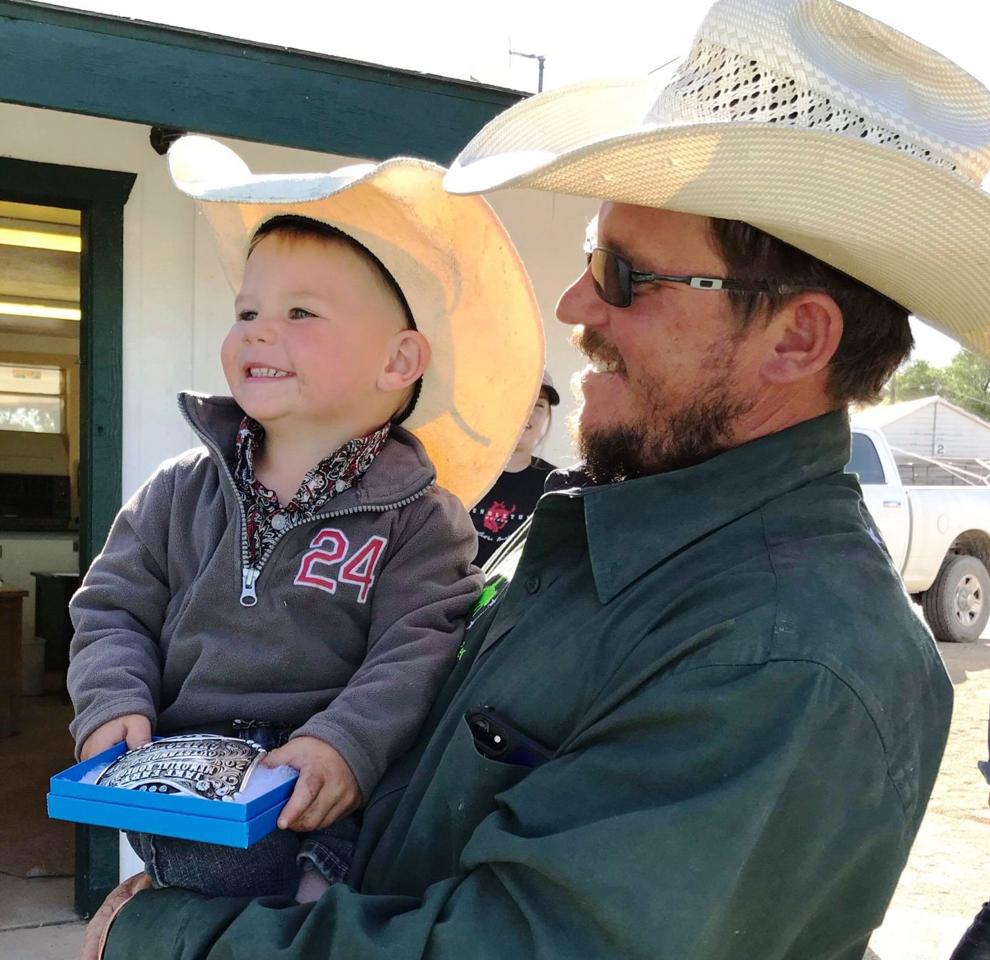 Klancy Krenka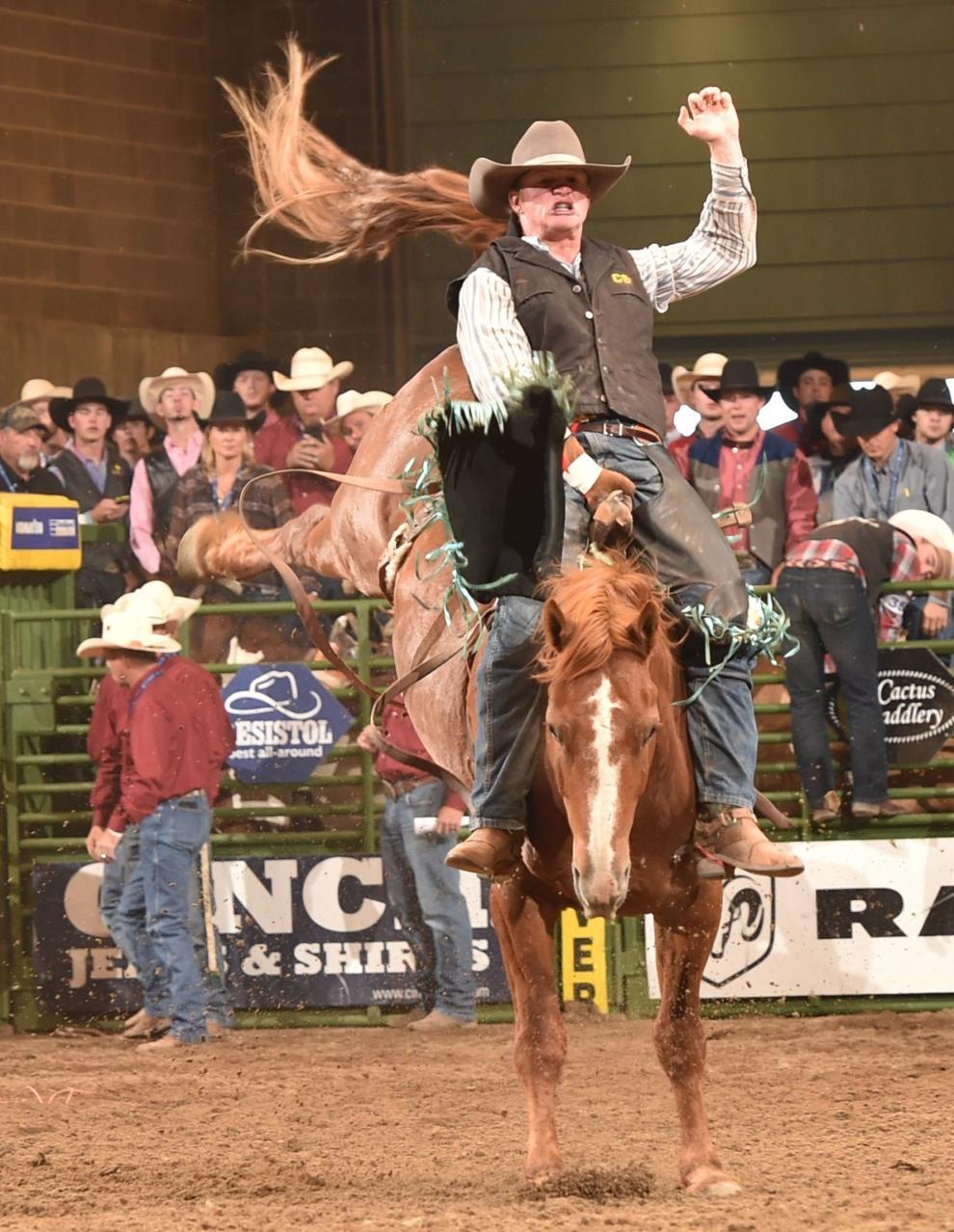 Ruby Mountain Little League Majors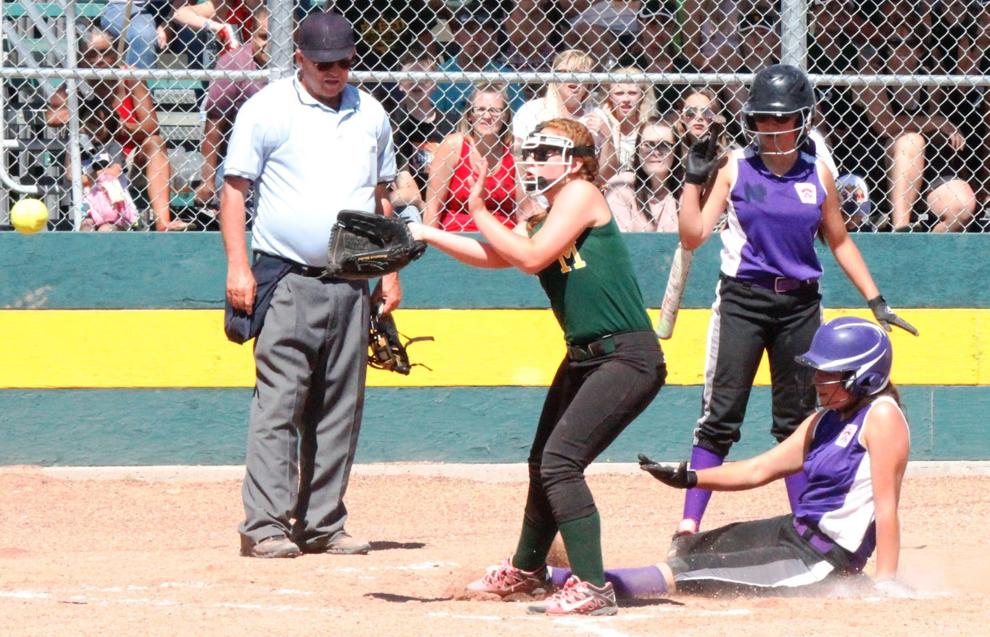 Ruby Mountain Little League Minors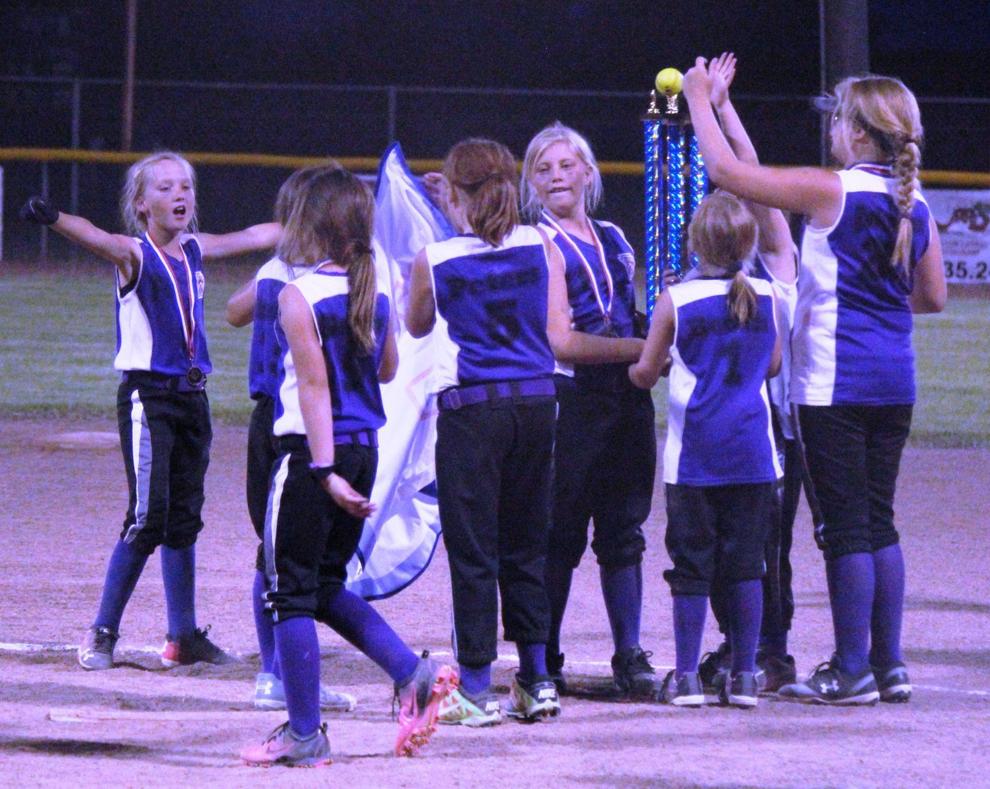 062618-elk-spt-reno-rodeo-dakota-eldridge-08.jpg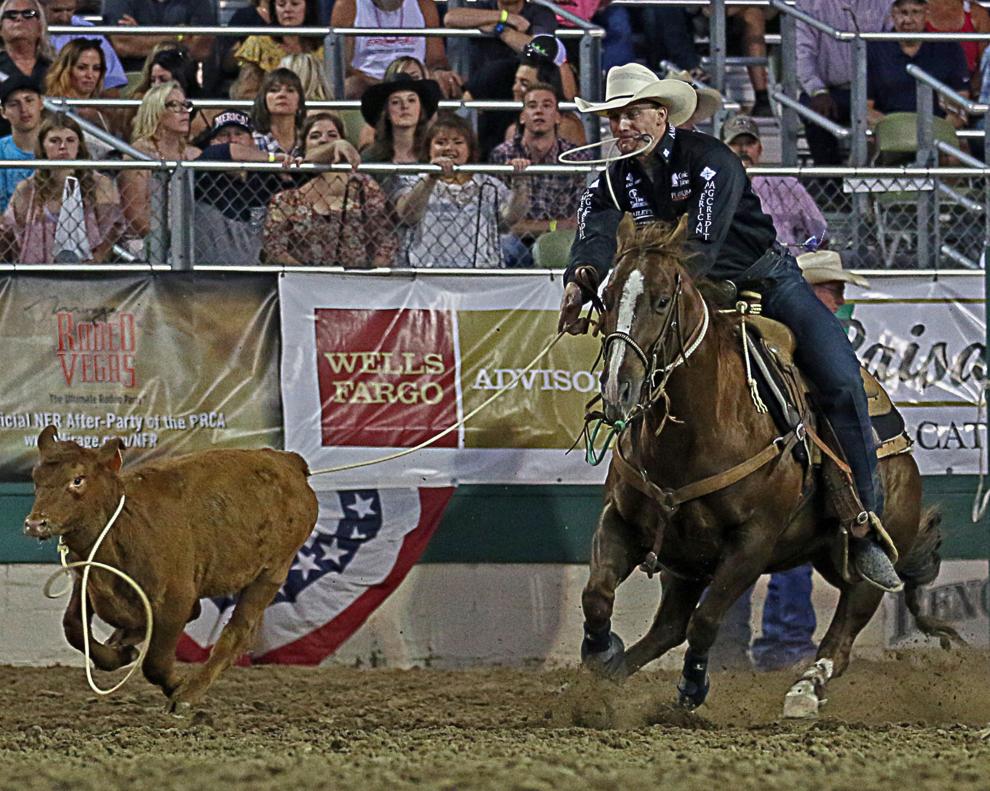 062618-elk-spt-reno-rodeo-dakota-eldridge-09.jpg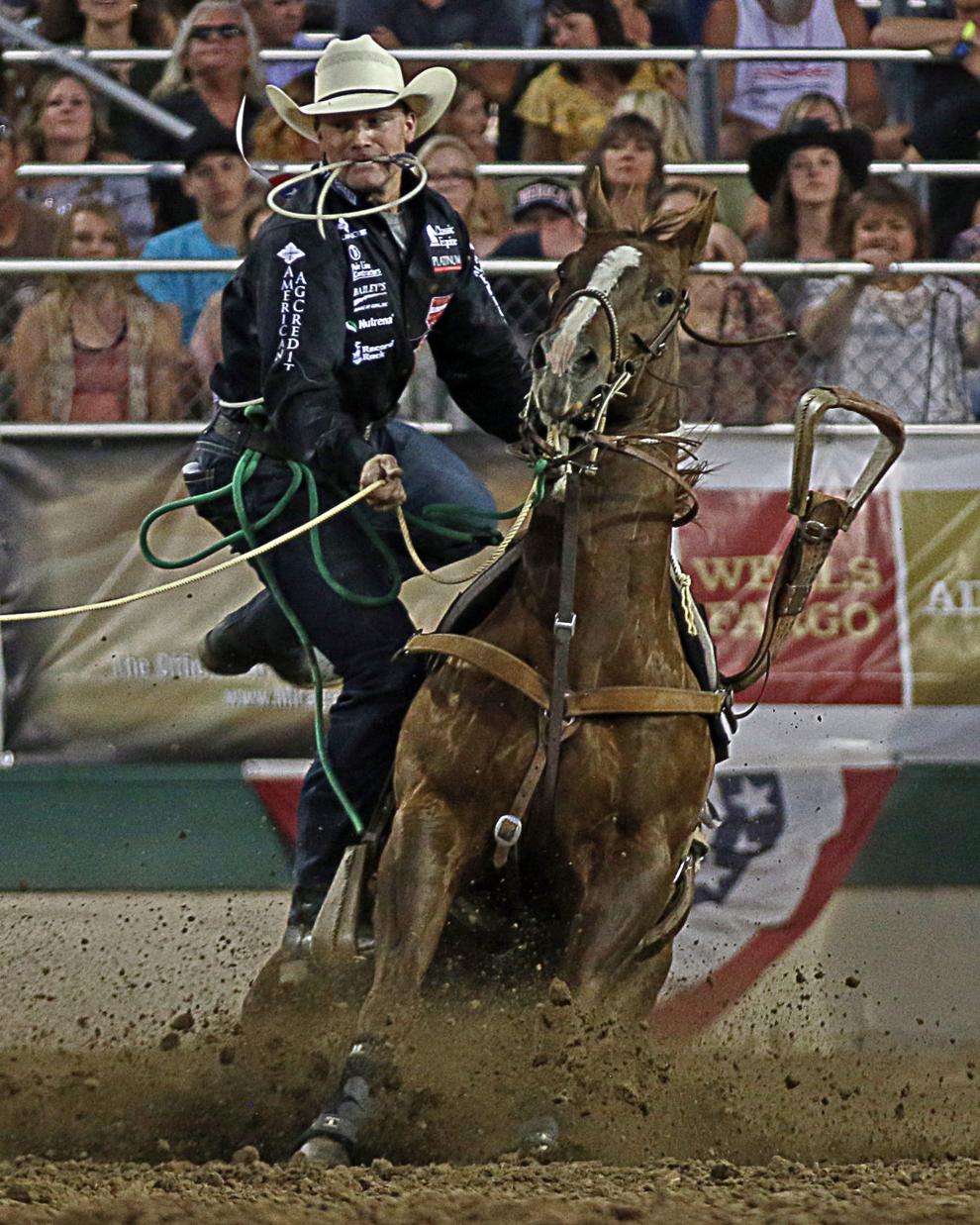 062618-elk-spt-reno-rodeo-dakota-eldridge-10.jpg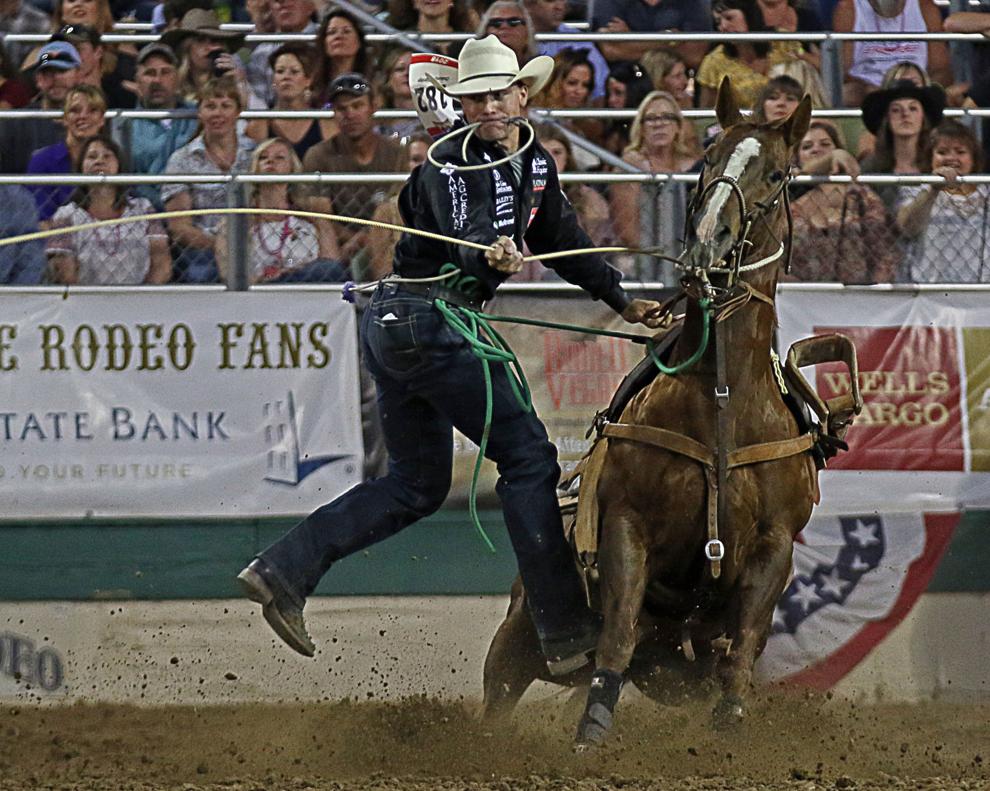 062618-elk-spt-reno-rodeo-dakota-eldridge-11.jpg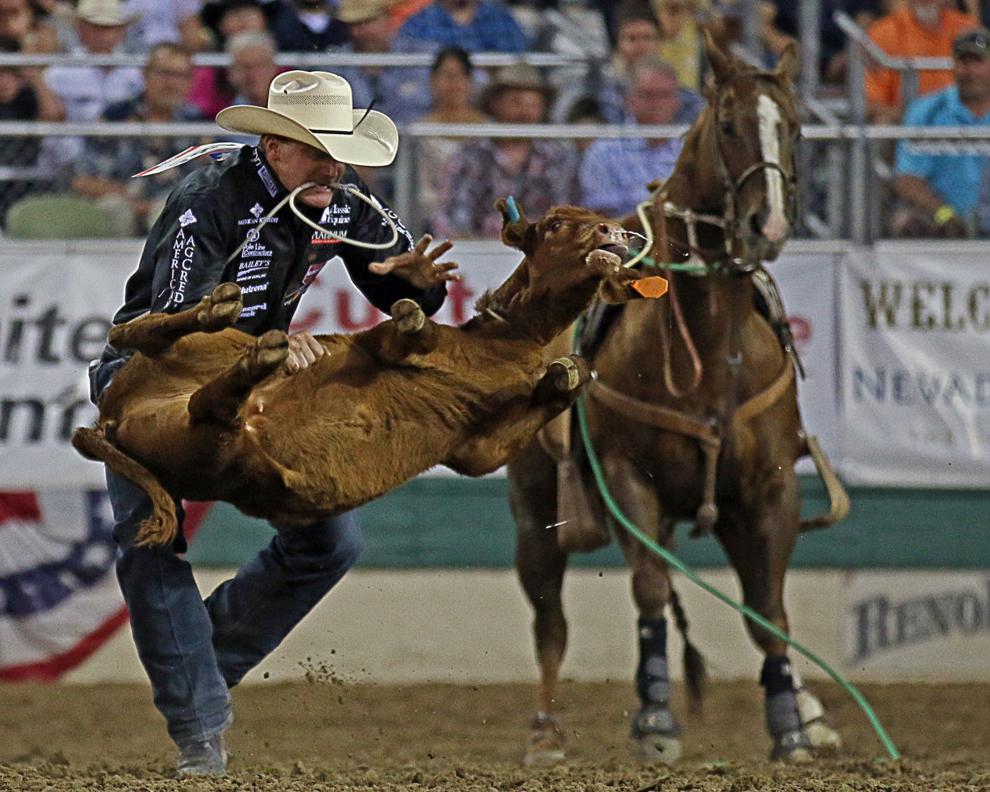 062618-elk-spt-reno-rodeo-dakota-eldridge-12.jpg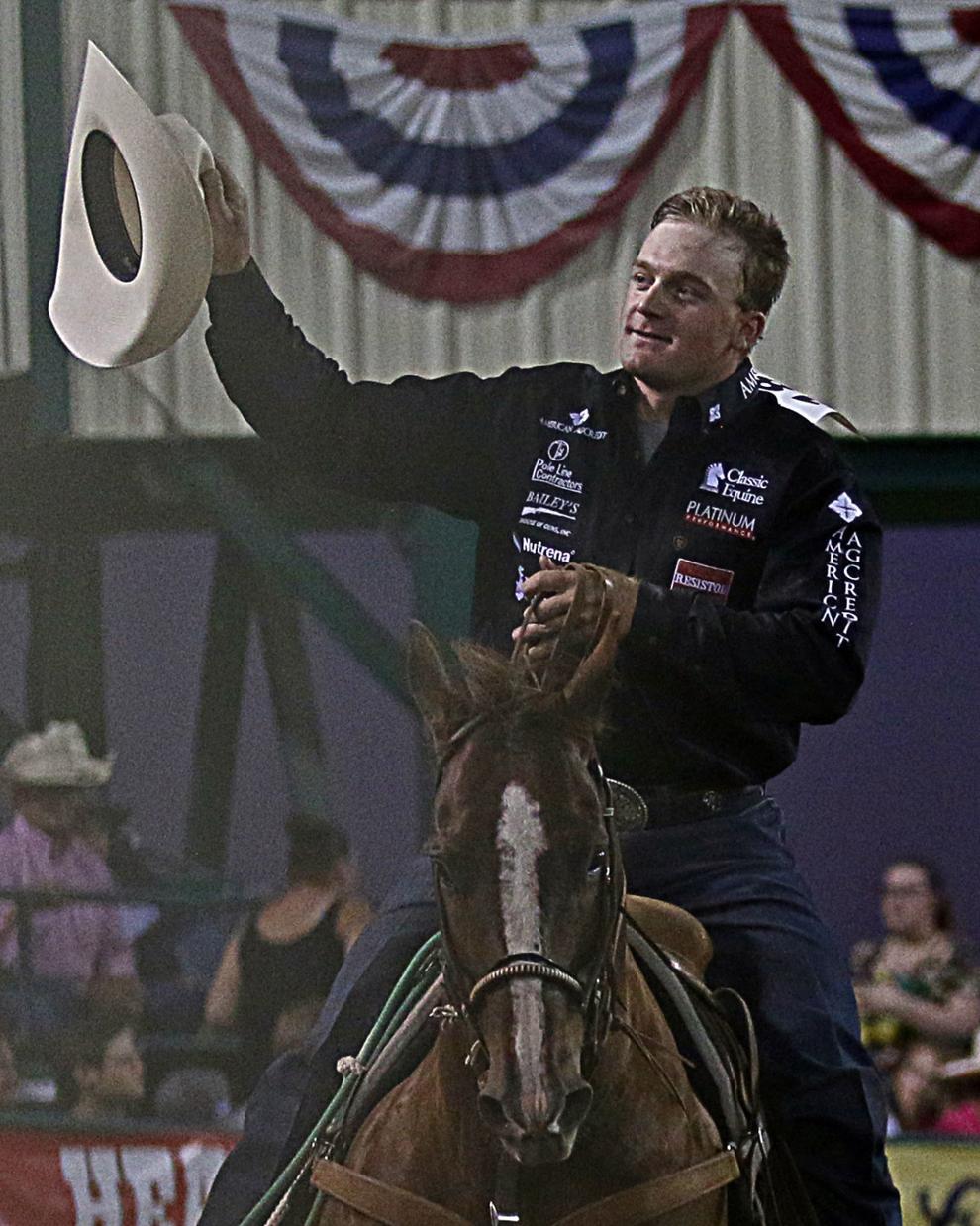 062618-elk-spt-reno-rodeo-dakota-eldridge-01.jpg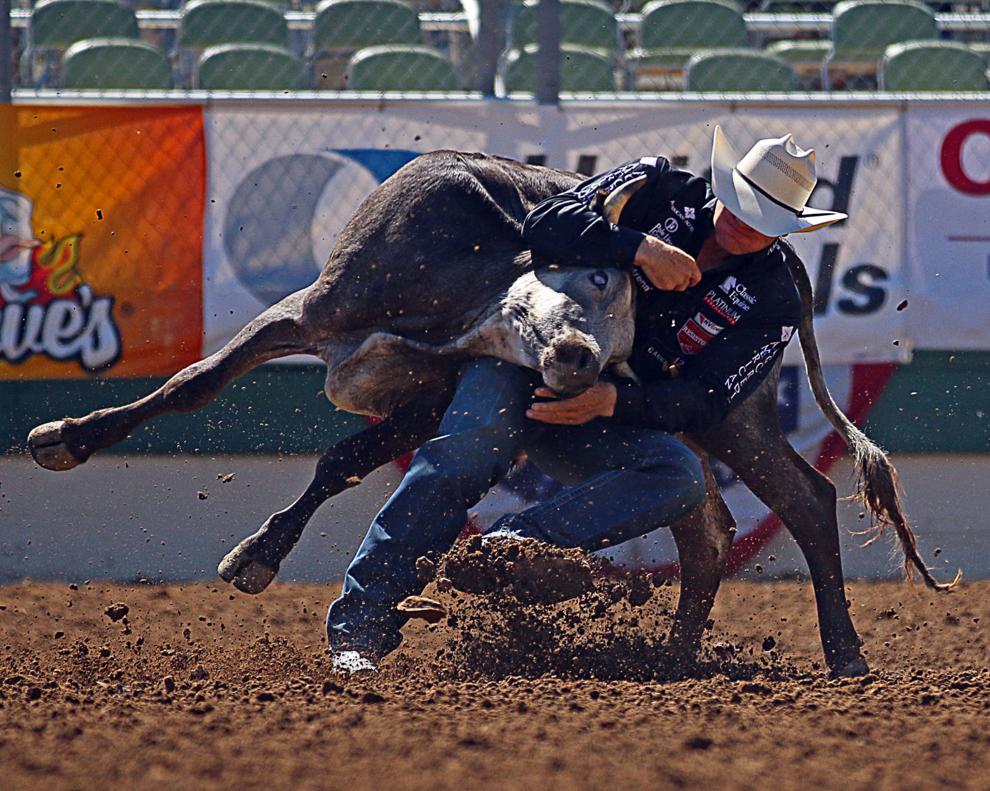 062618-elk-spt-reno-rodeo-dakota-eldridge-02.jpg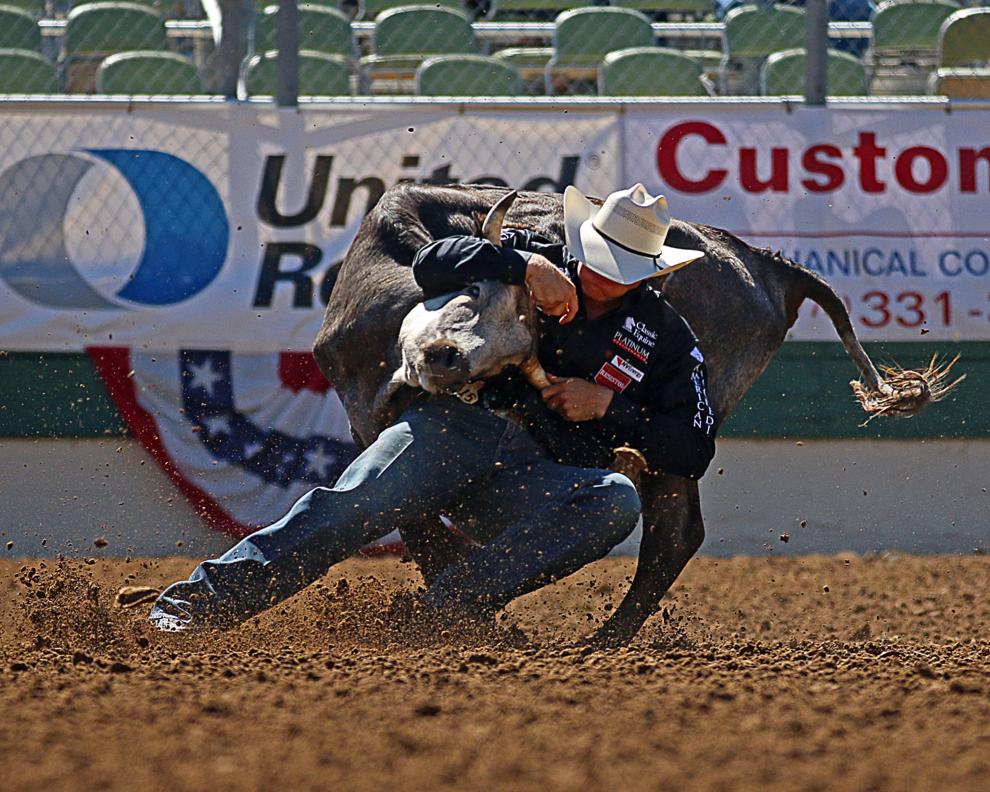 062618-elk-spt-reno-rodeo-dakota-eldridge-03.jpg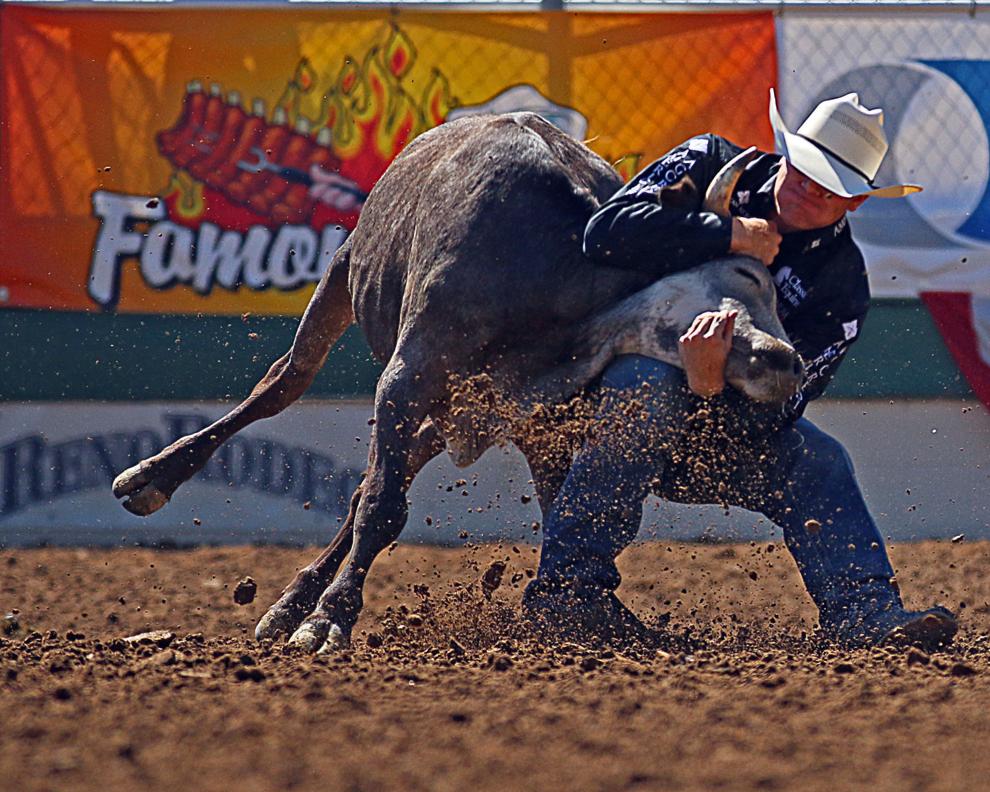 062618-elk-spt-reno-rodeo-dakota-eldridge-04.jpg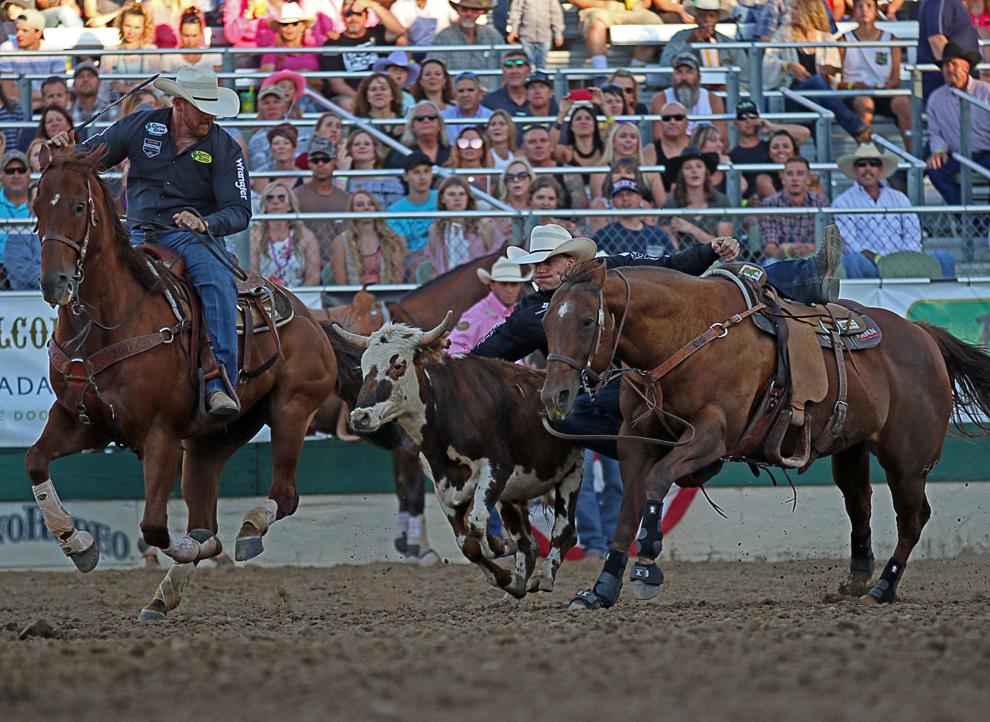 062618-elk-spt-reno-rodeo-dakota-eldridge-05.jpg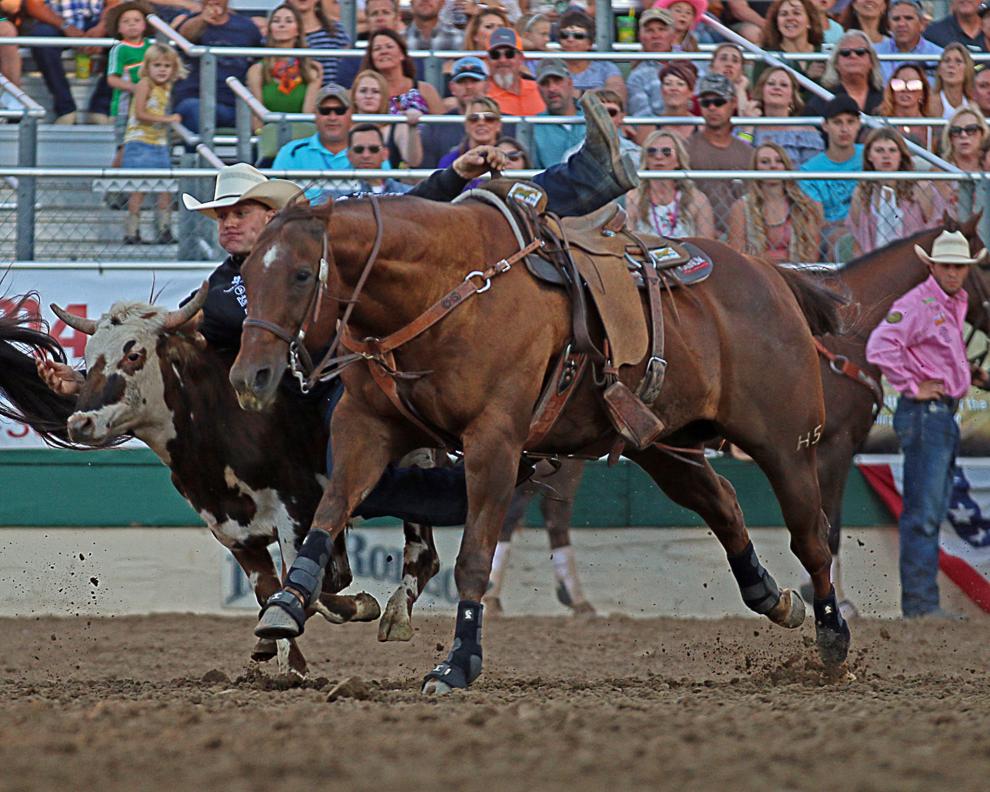 062618-elk-spt-reno-rodeo-dakota-eldridge-06.jpg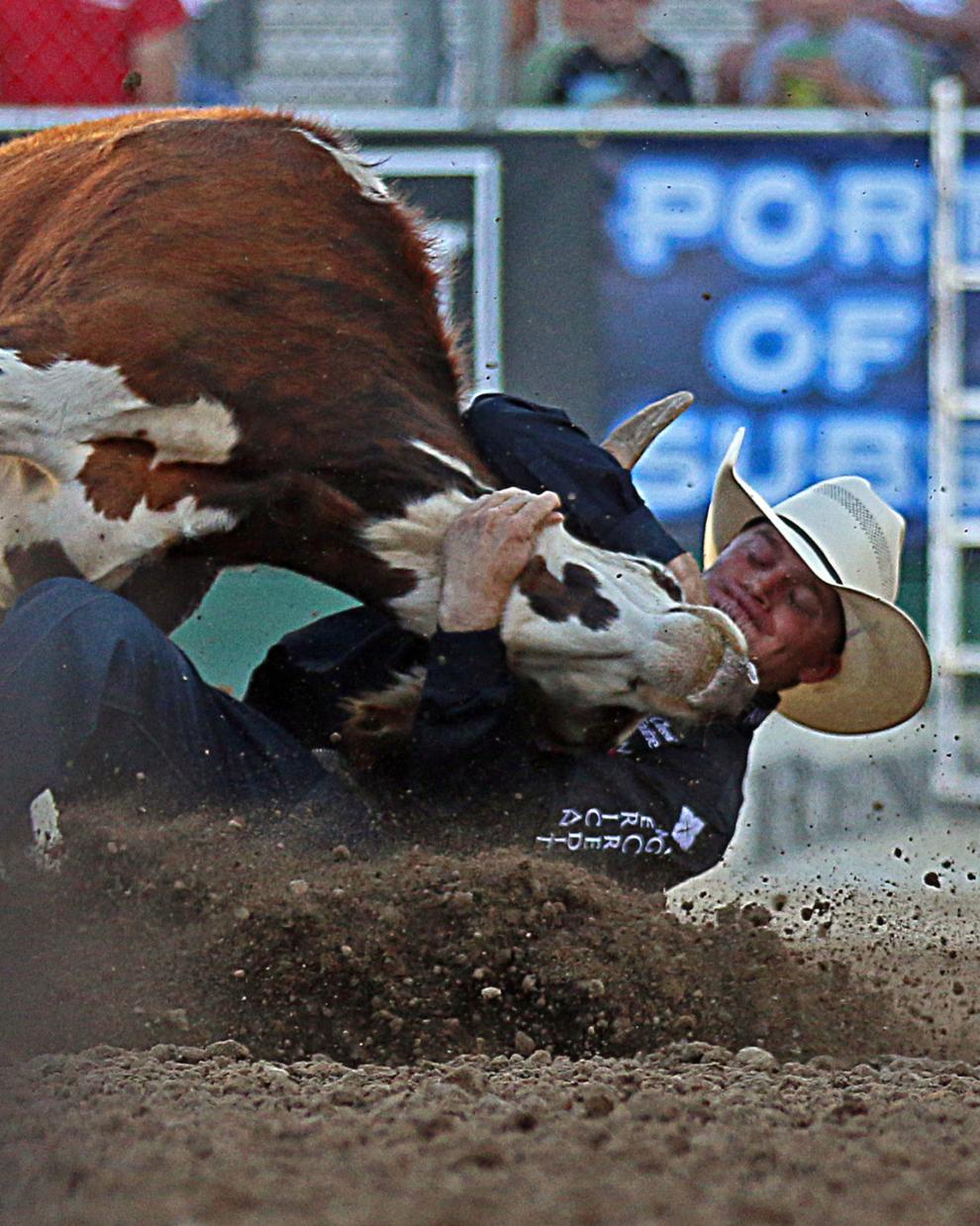 062618-elk-spt-reno-rodeo-dakota-eldridge-07.jpg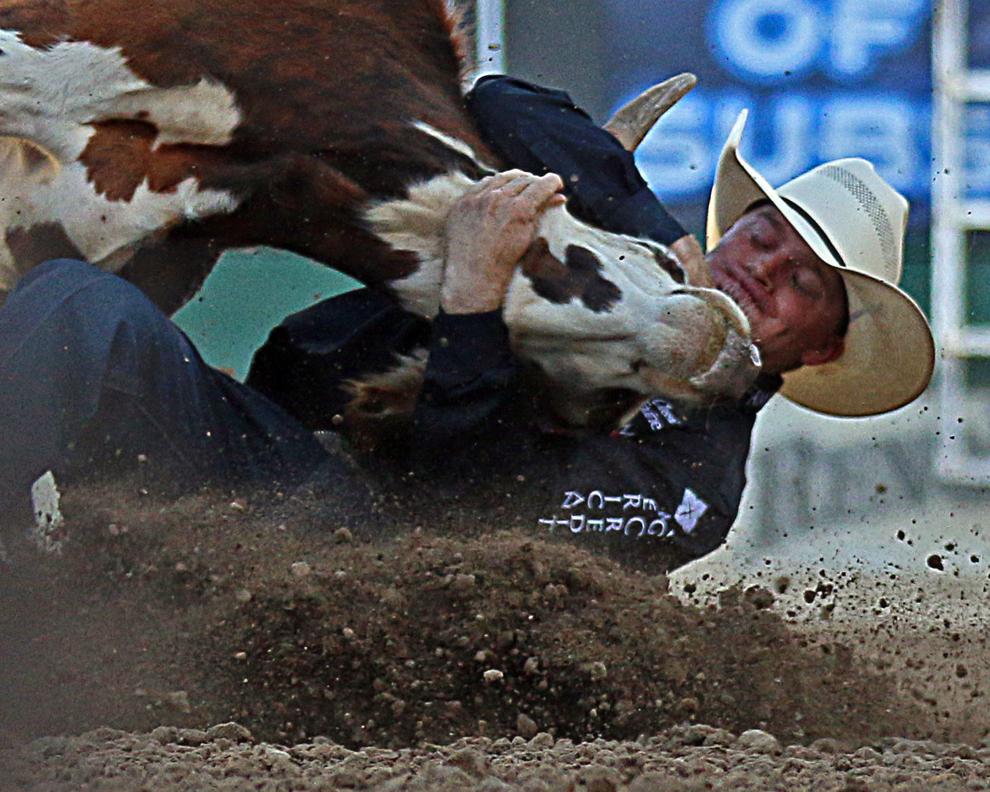 2018 Reno Rodeo Average Champions -- Bareback Riding -- Tim O'Connell 01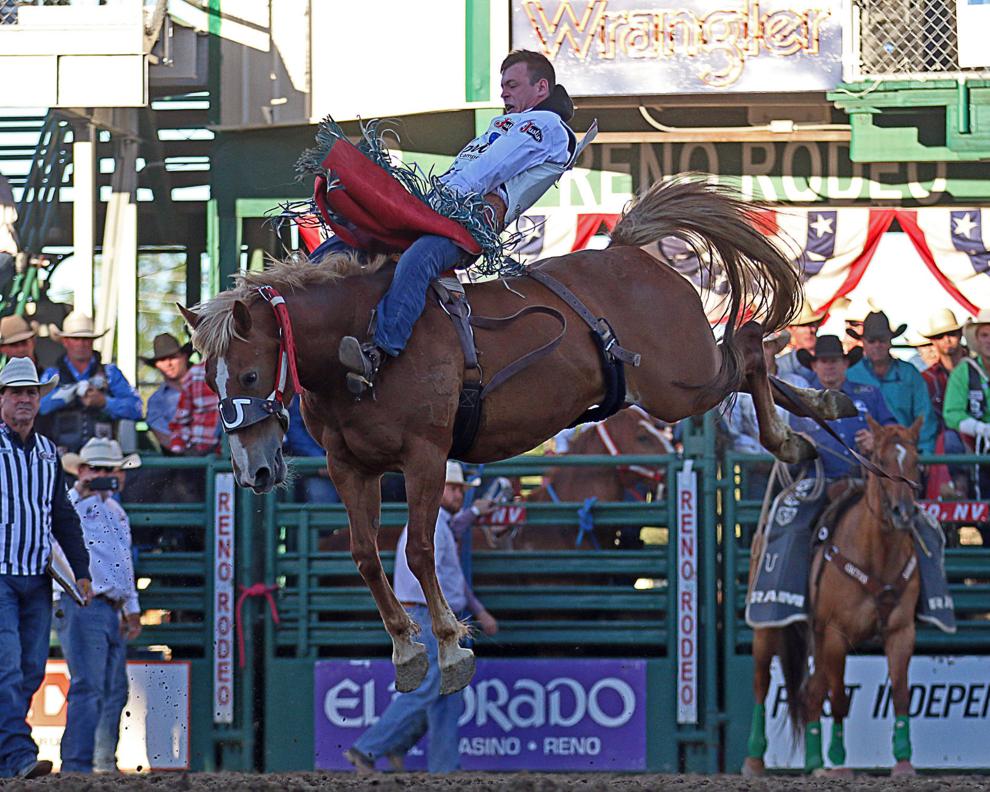 Reno Rodeo Average Champions -- Bareback Riding -- Tim O'Connell 02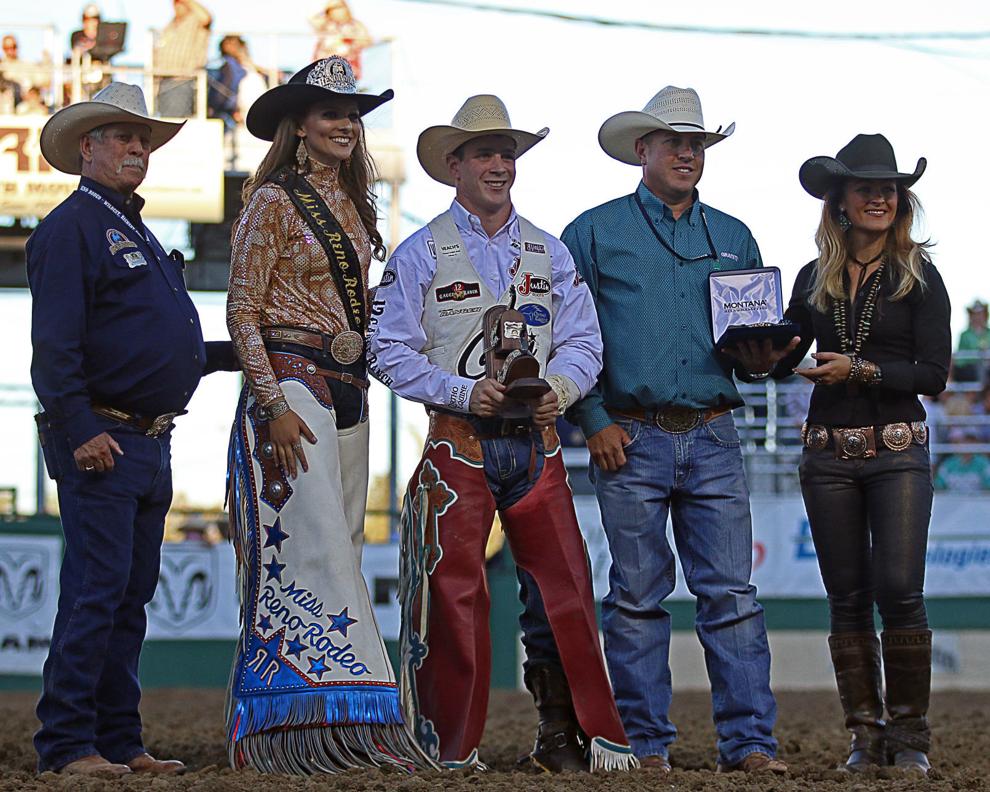 Reno Rodeo Average Champions -- Steer Wrestling -- Hunter Cure 01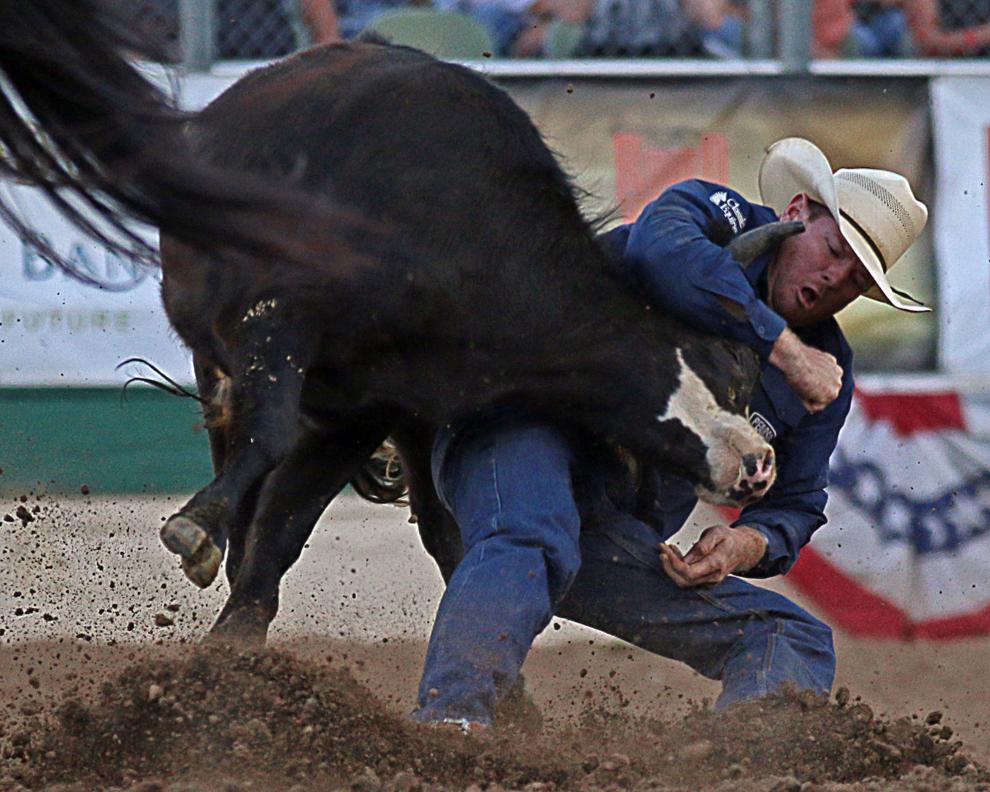 Reno Rodeo Average Champions -- Steer Wrestling -- Hunter Cure 02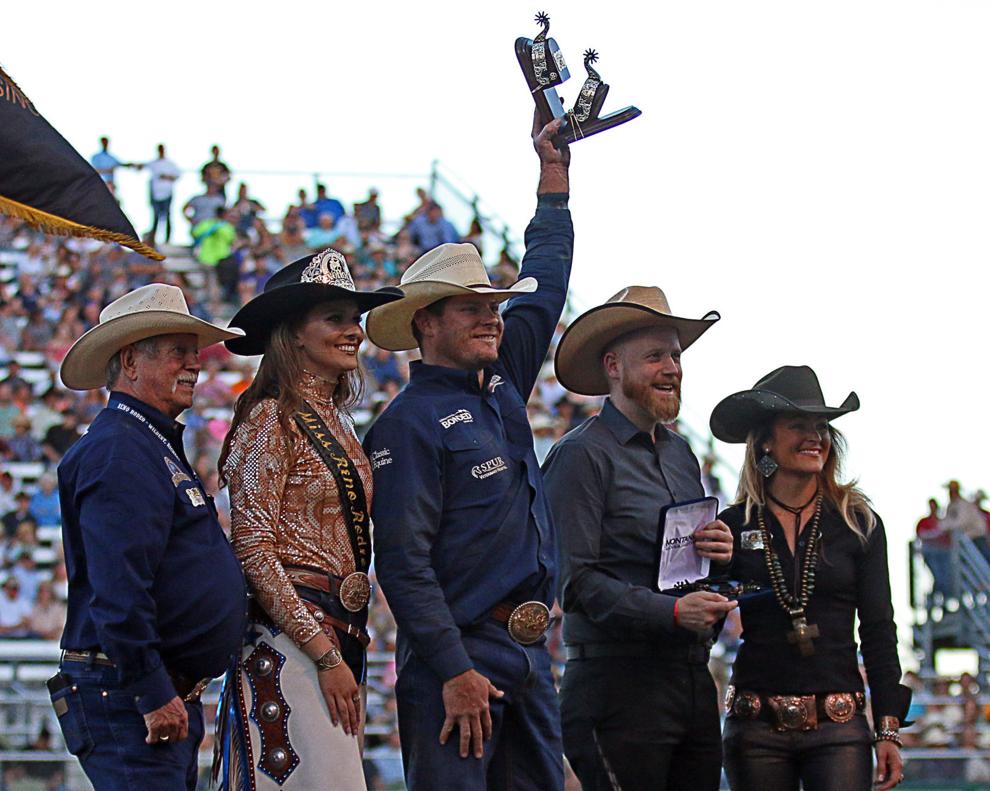 Reno Rodeo Average Champions -- Team Roping Header -- Aaron Tsinigine
Reno Rodeo Average Champions -- Team Roping Heeler -- Trey Yates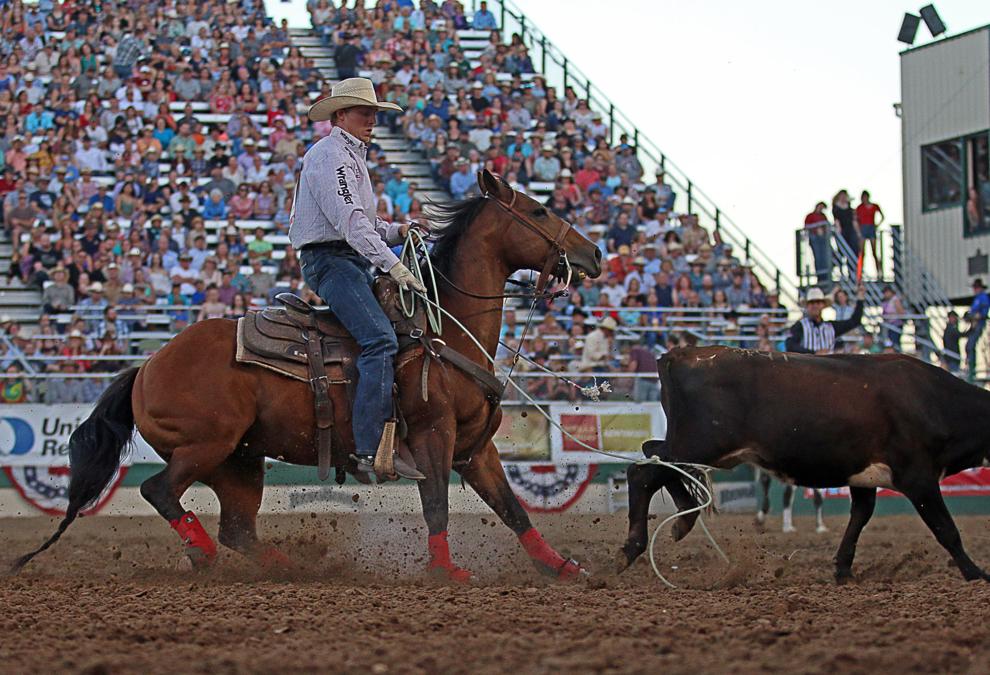 Reno Rodeo Average Champions -- Team Roping -- Aaron Tsinigine and Trey Yates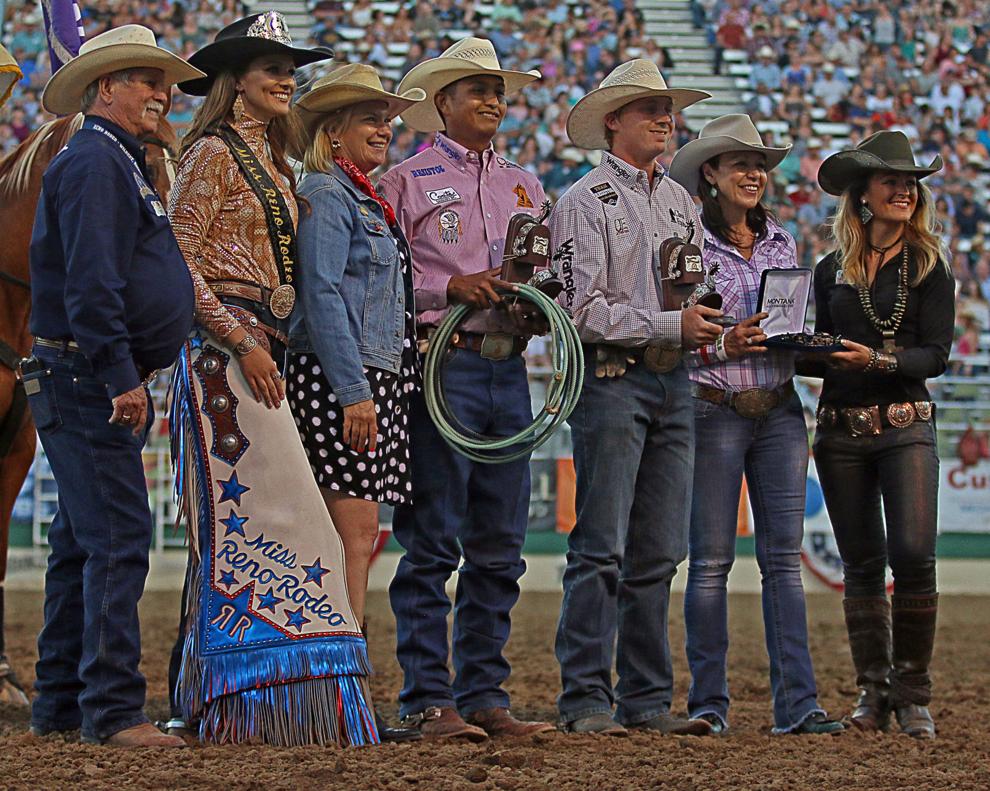 2018 Reno Rodeo Average Champions -- Cody DeMoss 01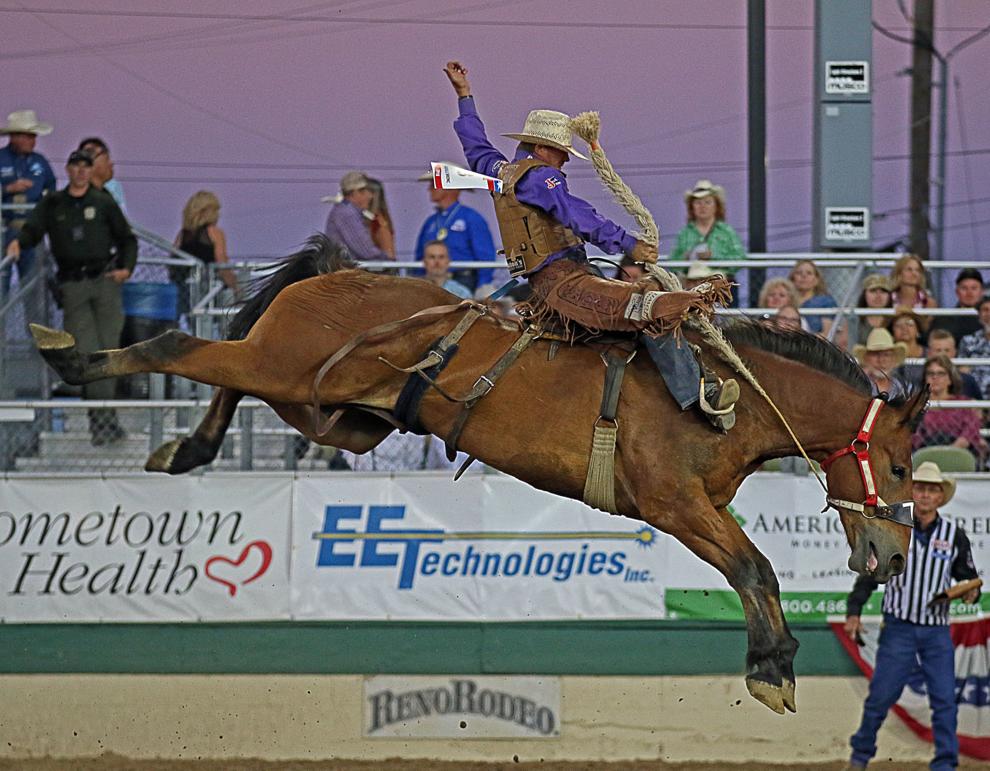 Reno Rodeo Average Champions -- Cody DeMoss 02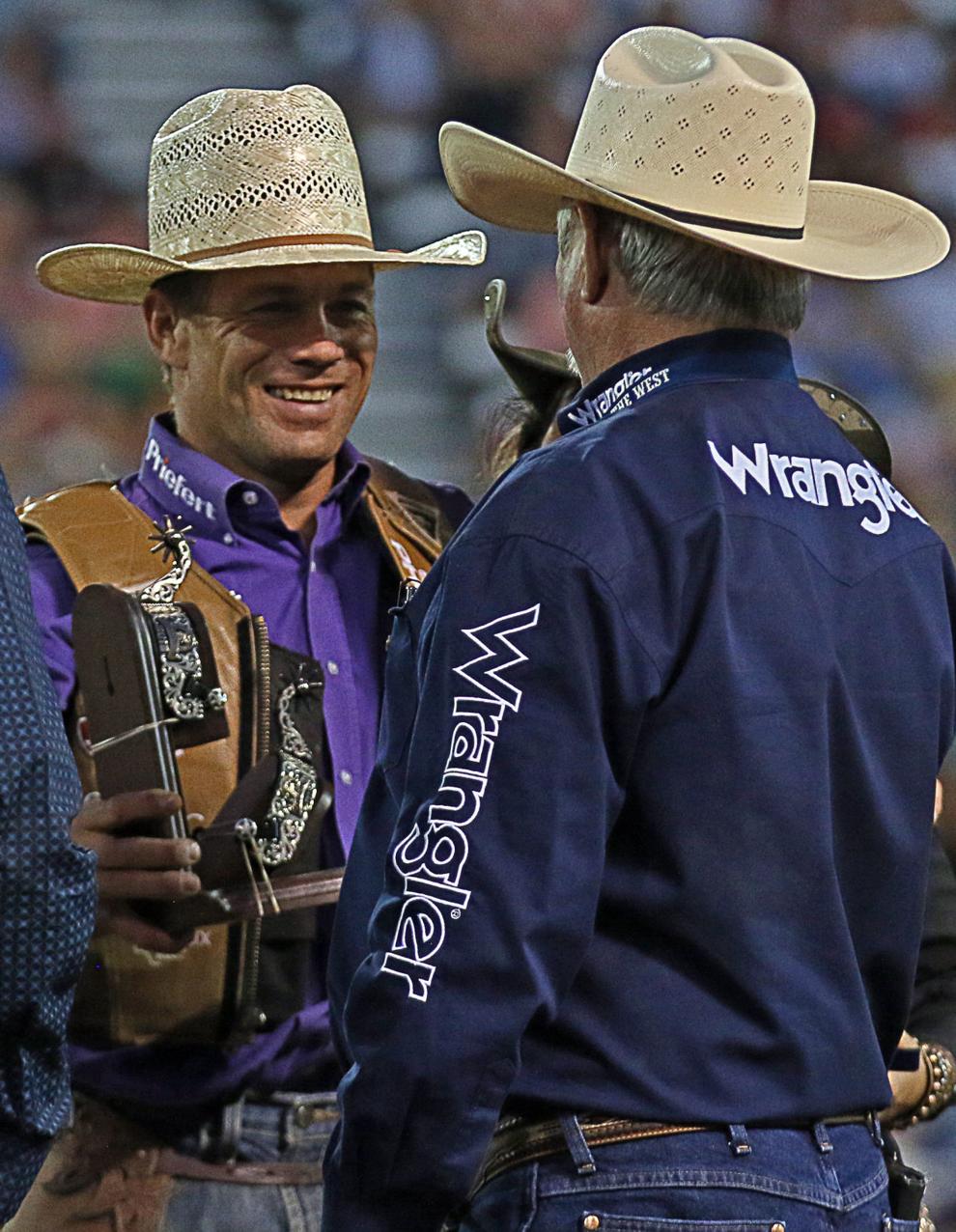 Reno Rodeo Average Champions -- Tie-Down Roping -- Tyson Durfey 01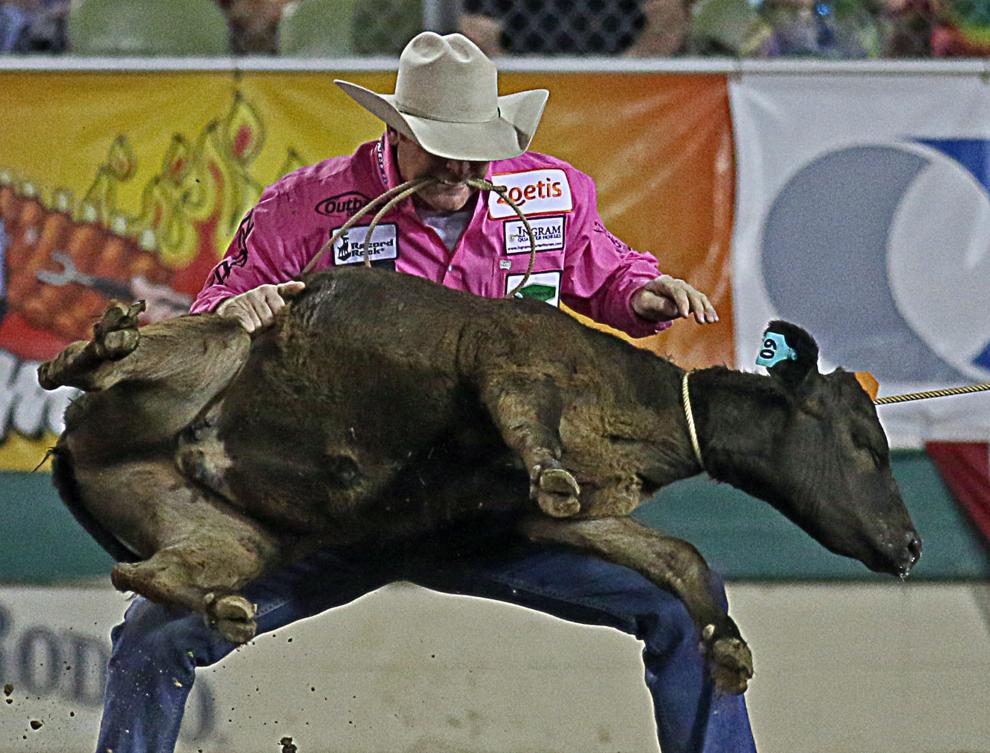 Reno Rodeo Average Champions -- Tie-Down Roping -- Tyson Durfey 02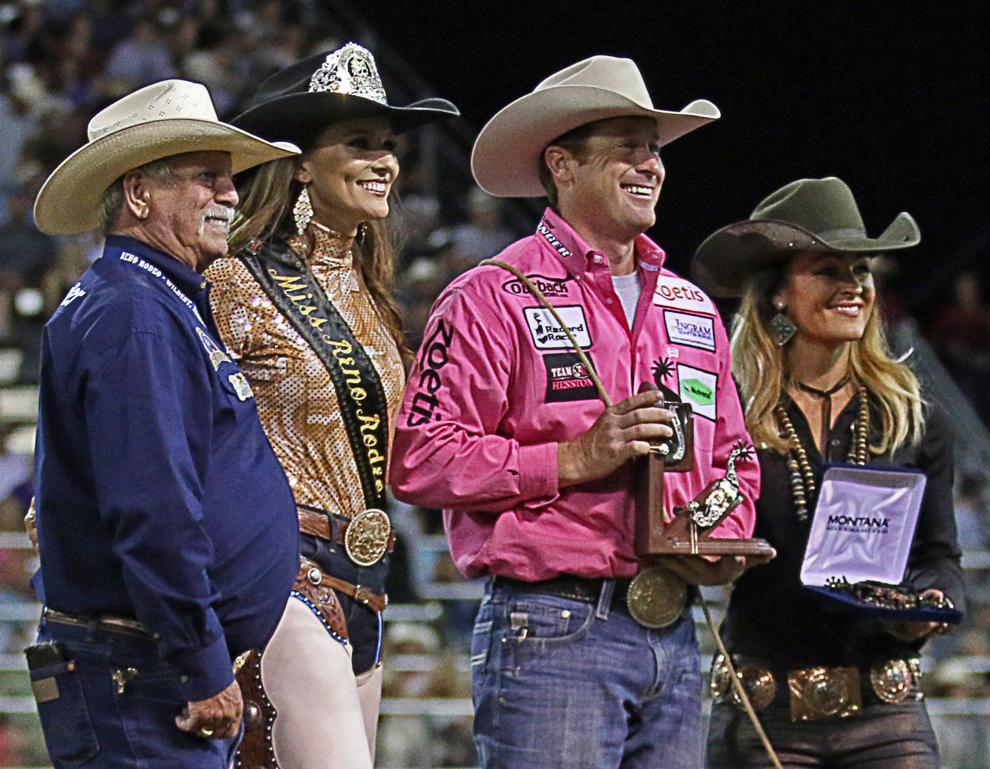 Reno Rodeo Average Champions -- Barrel Racing -- Nellie Miller 01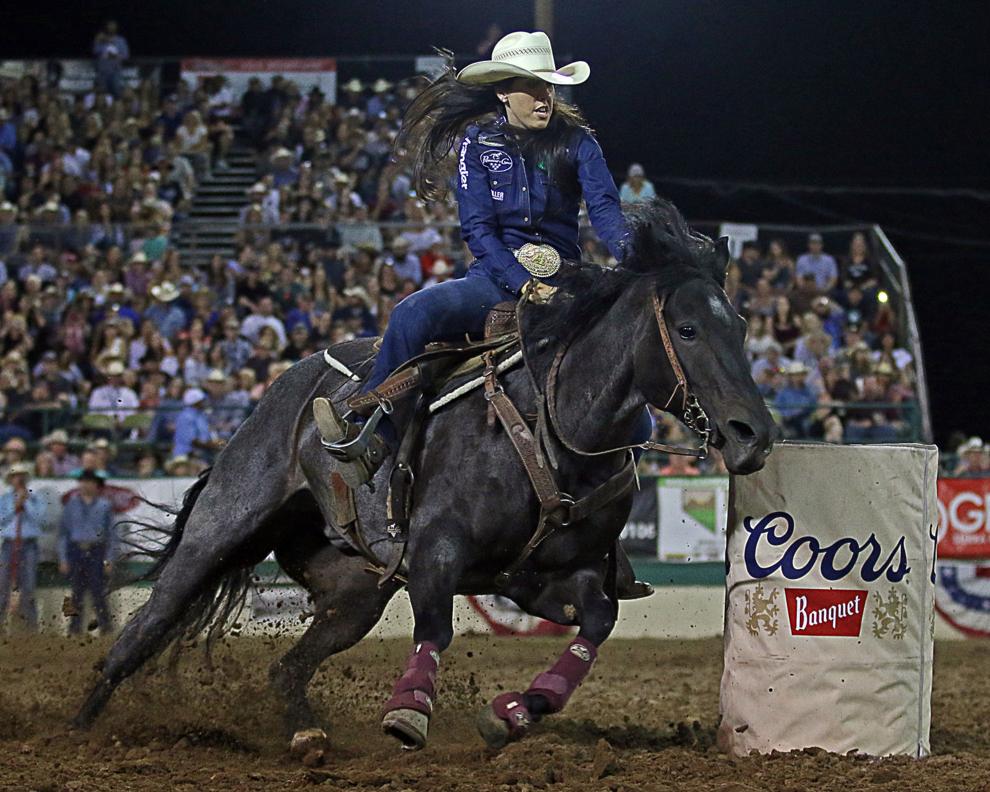 Reno Rodeo Average Champions -- Barrel Racing -- Nellie Miller 02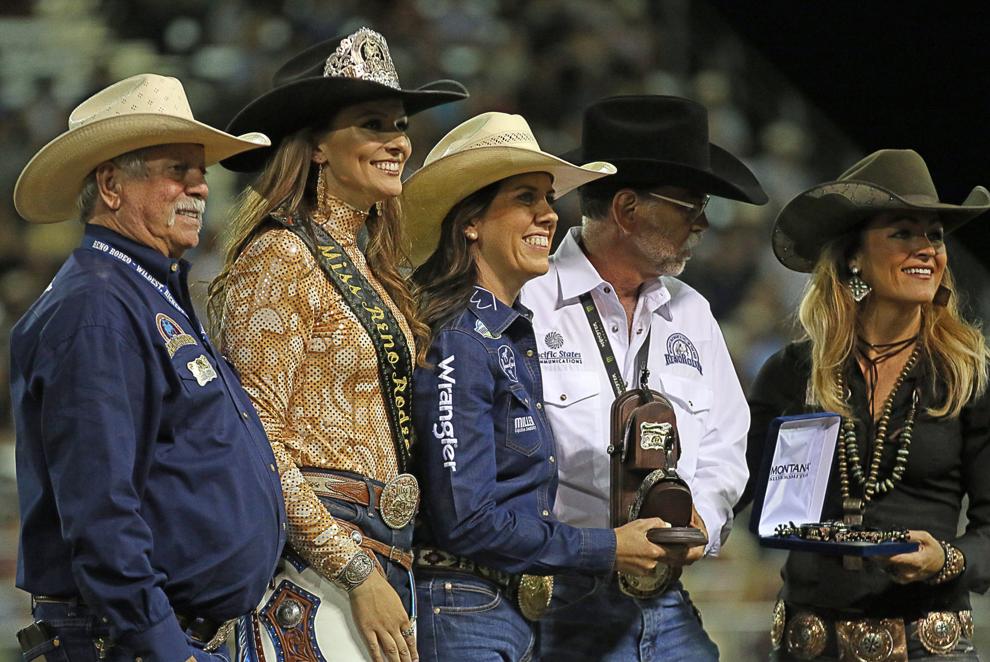 Reno Rodeo Average Champions -- Bull Riding -- Jeff Askey 01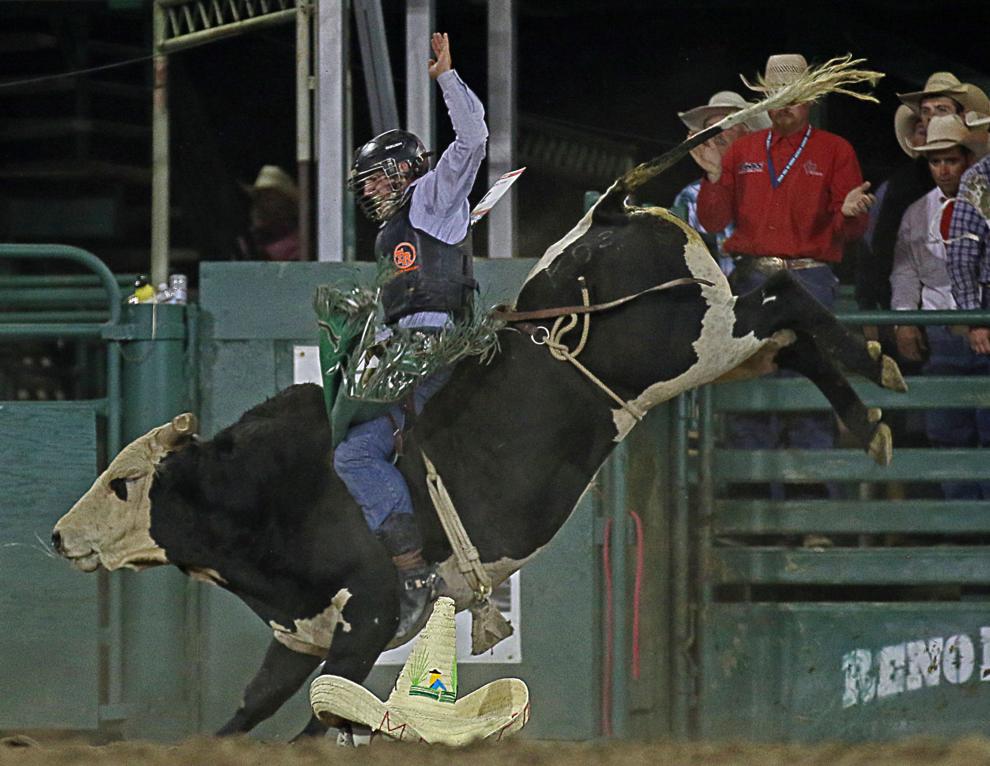 Reno Rodeo Average Champions -- Bull Riding -- Jeff Askey 02
Reno Rodeo Short-Go Winners -- Bareback Riding -- Clayton Biglow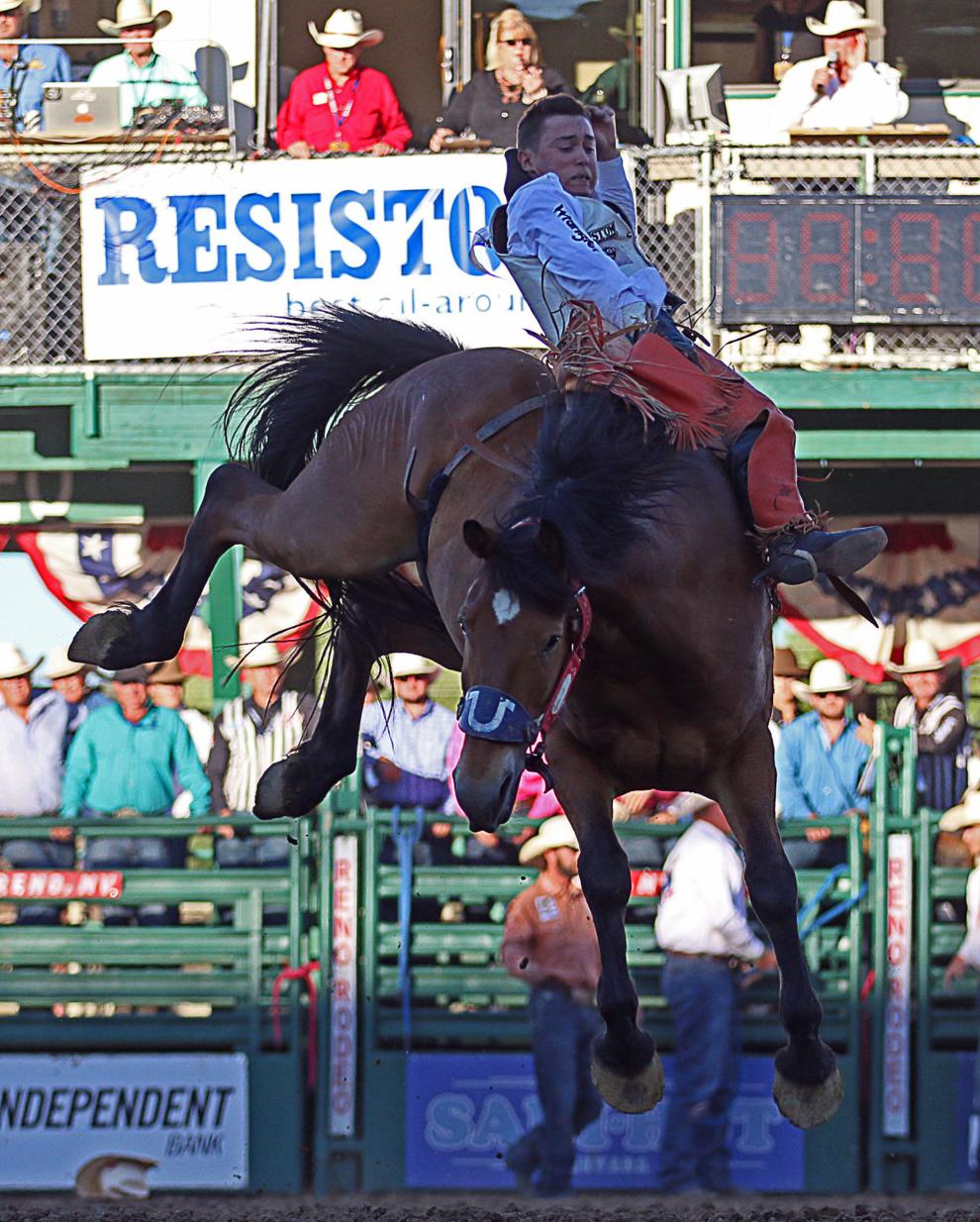 Reno Rodeo Short-Go Winners -- Steer Wrestling -- Hunter Cure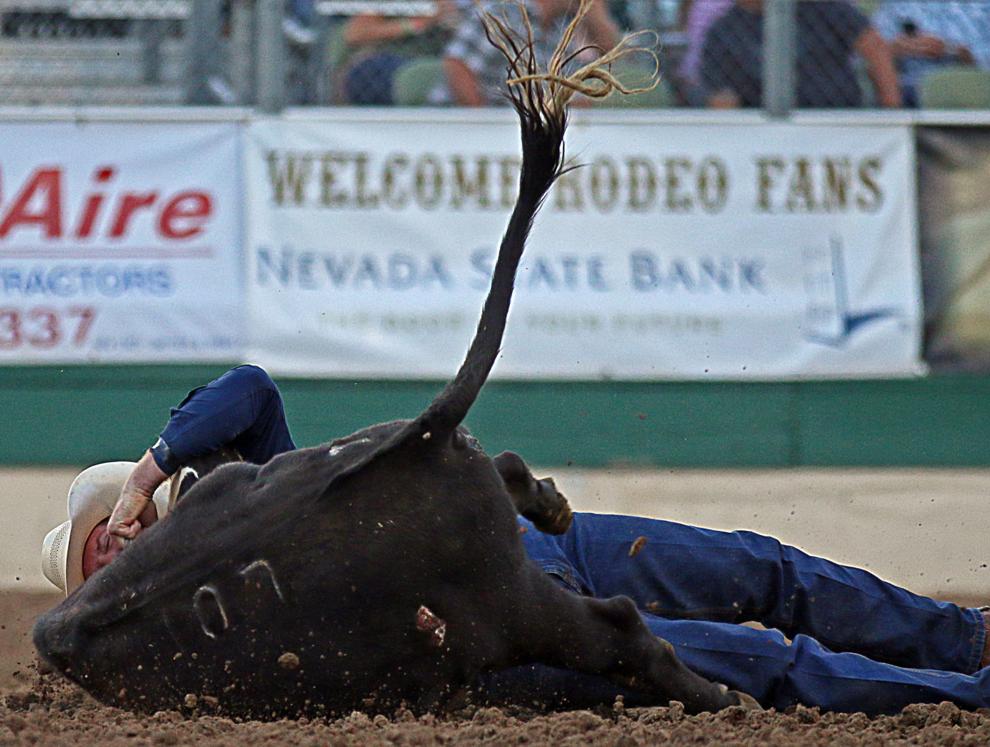 Reno Rodeo Short-Go Winners -- Team Roping Header -- Cale Markham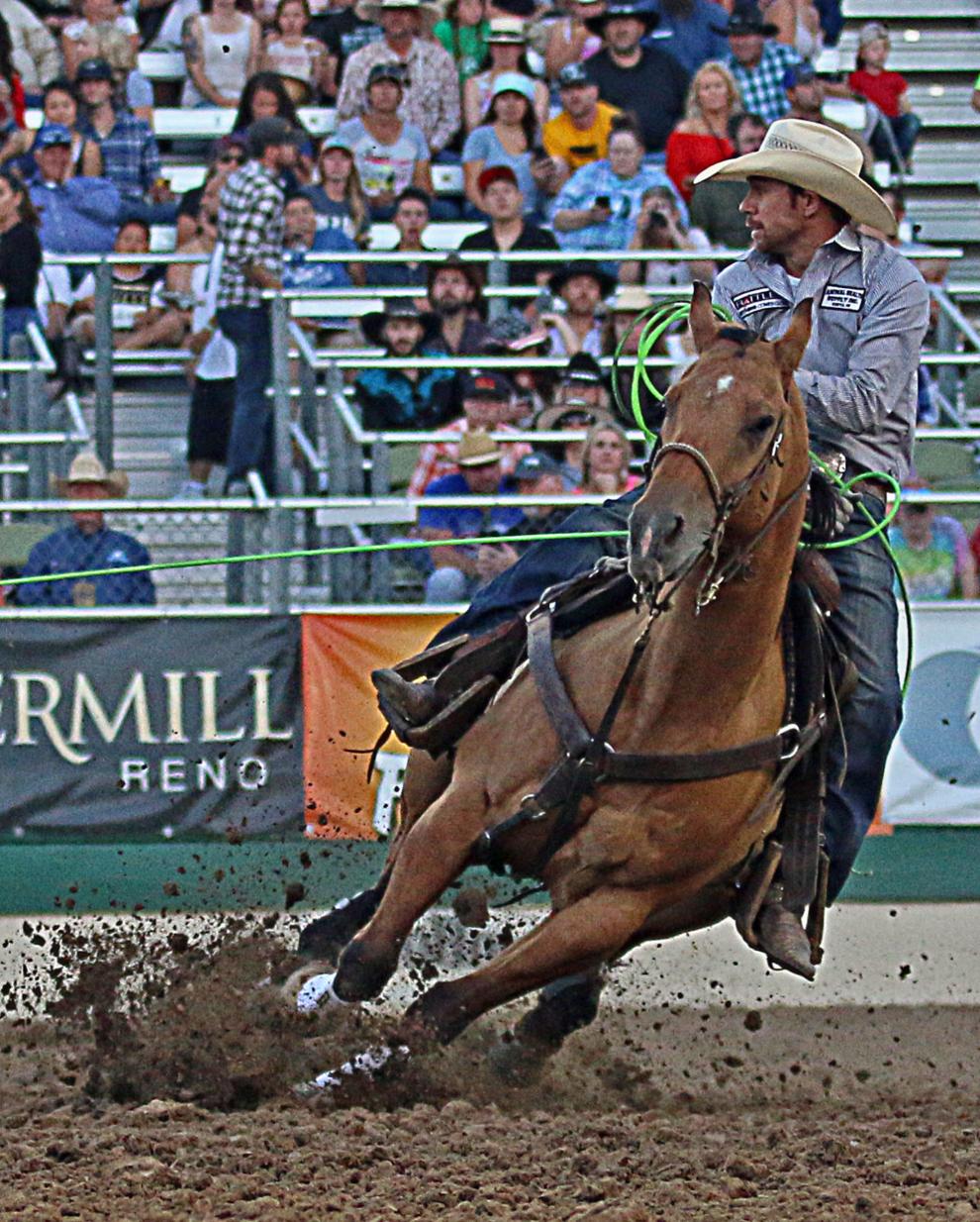 Reno Rodeo Short-Go Winners -- Team Roping Heeler -- Jake Clay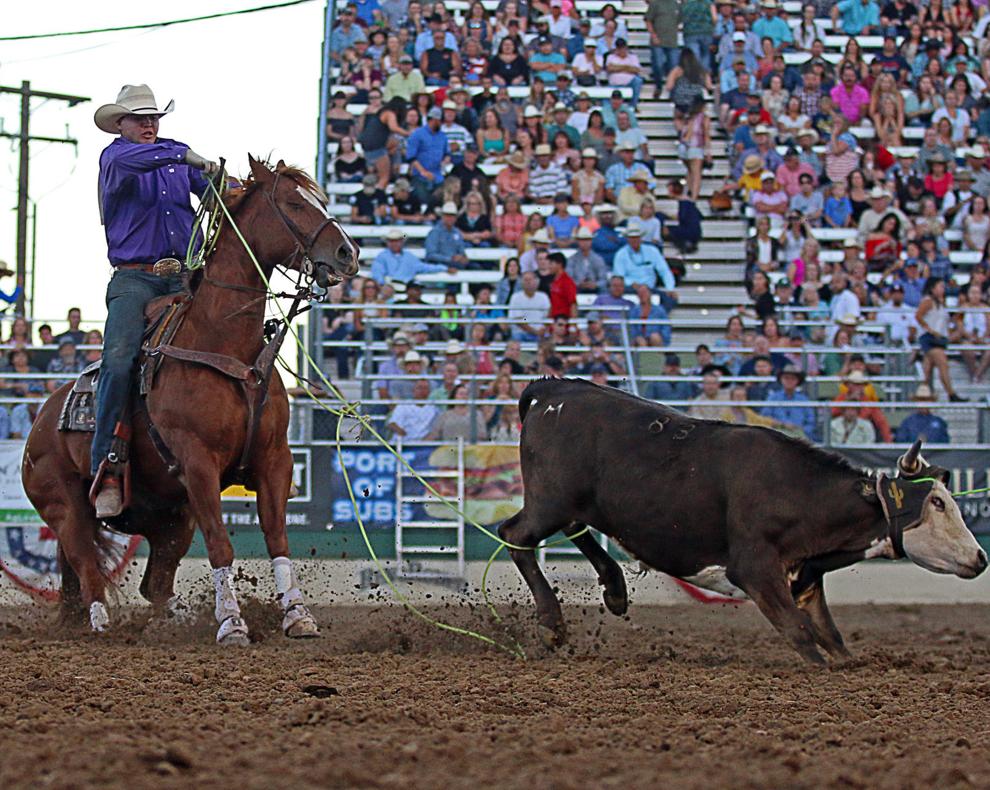 Reno Rodeo Short-Go Winners -- Saddle Bronc -- Isaac Diaz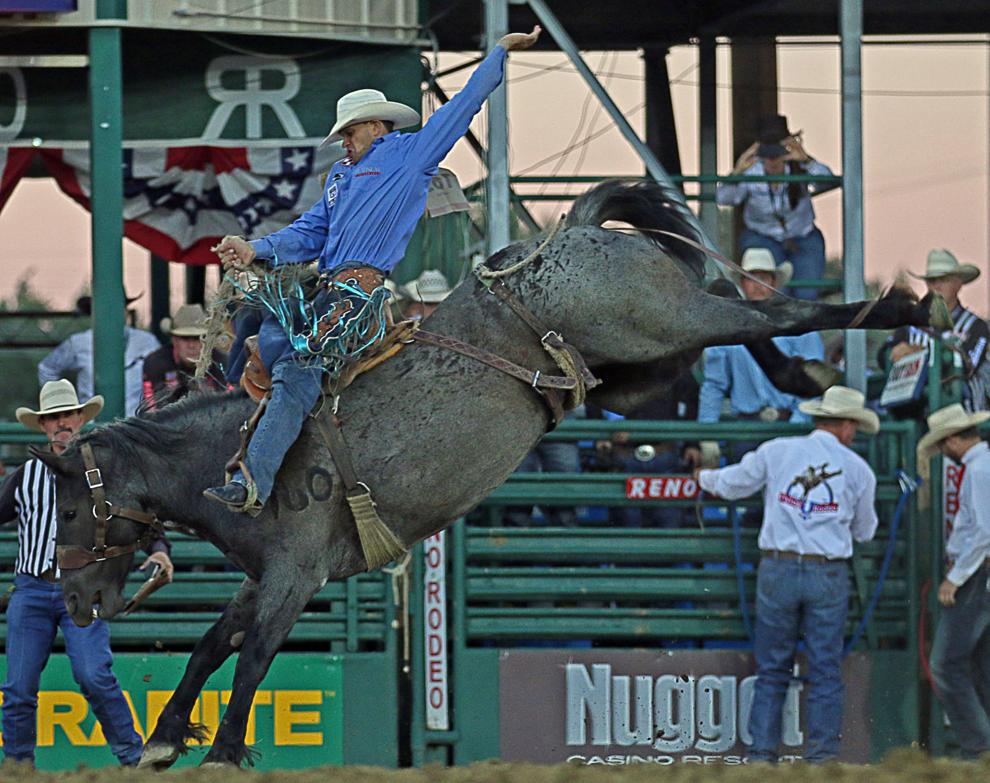 Reno Rodeo Short-Go Winners -- Tie-Down Roping -- Jake Hannum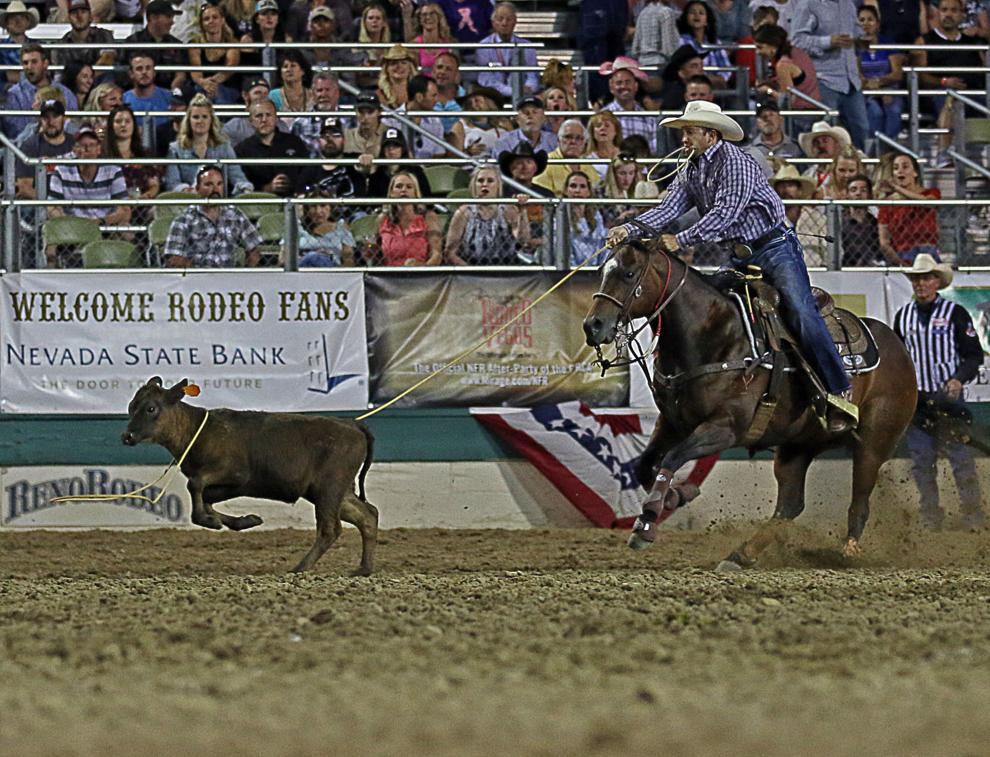 Reno Rodeo Short-Go Winners -- Tie-Down Roping -- Tyson Durfey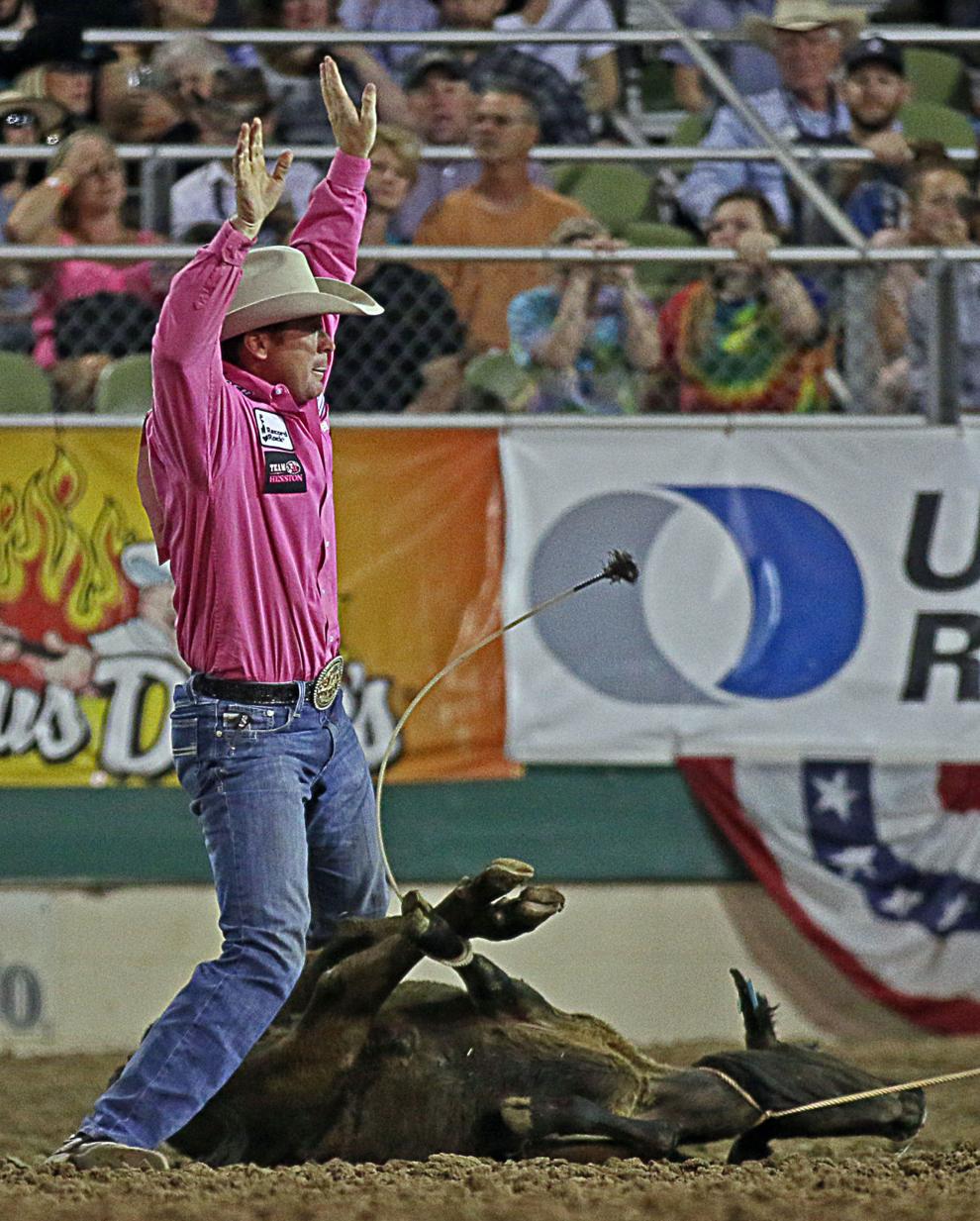 Reno Rodeo Short-Go Winners -- Barrel Racing -- Nellie Miller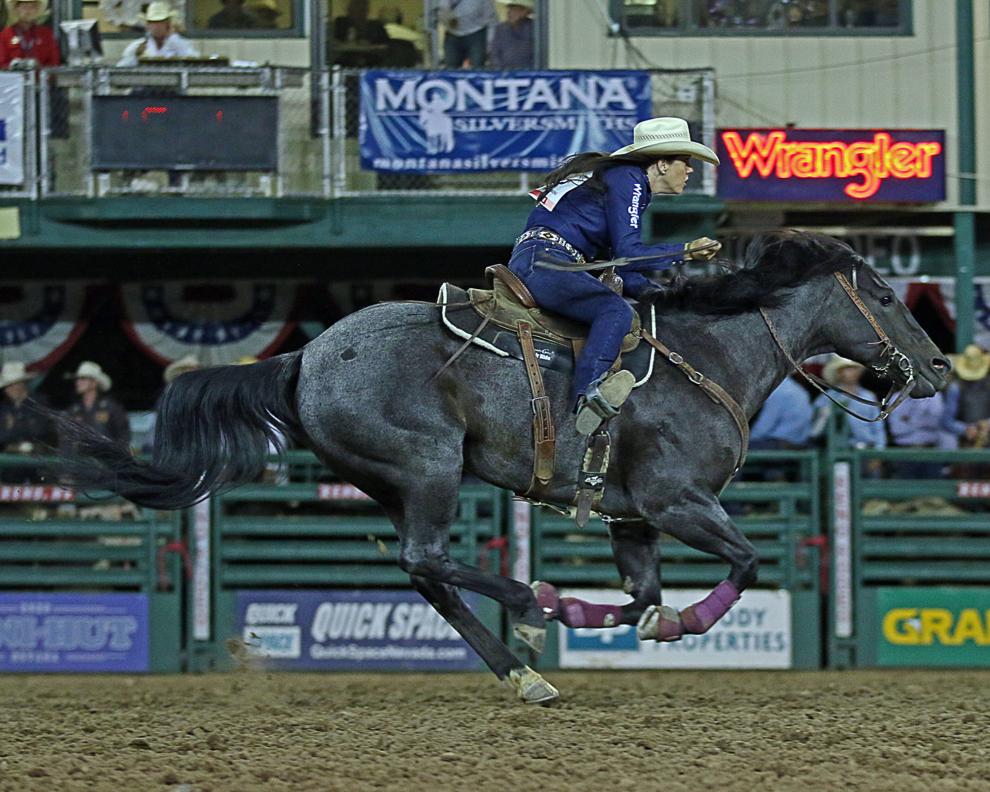 Reno Rodeo Short-Go Winners -- Bull Riding -- Sage Kimzey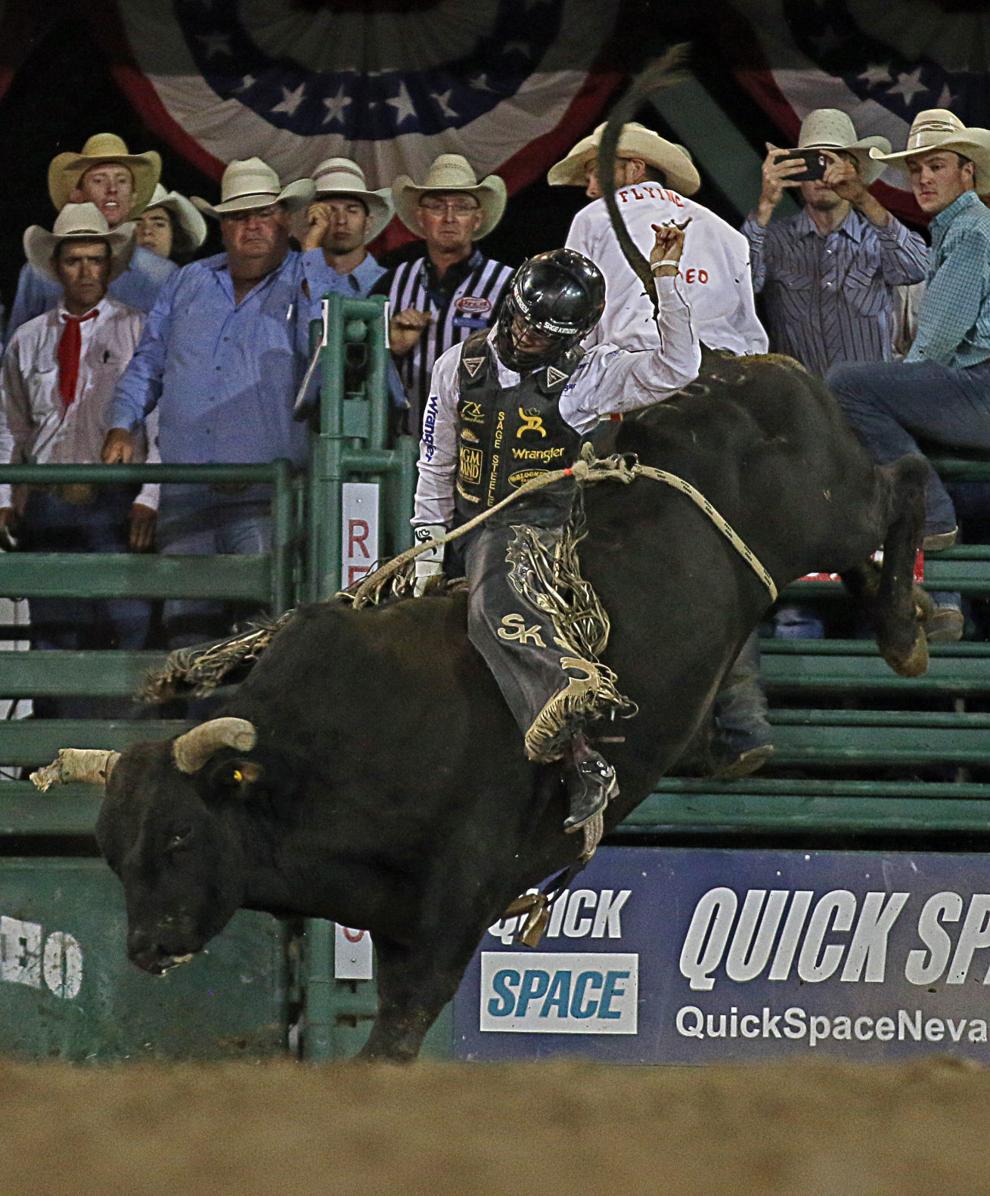 Dakota Eldridge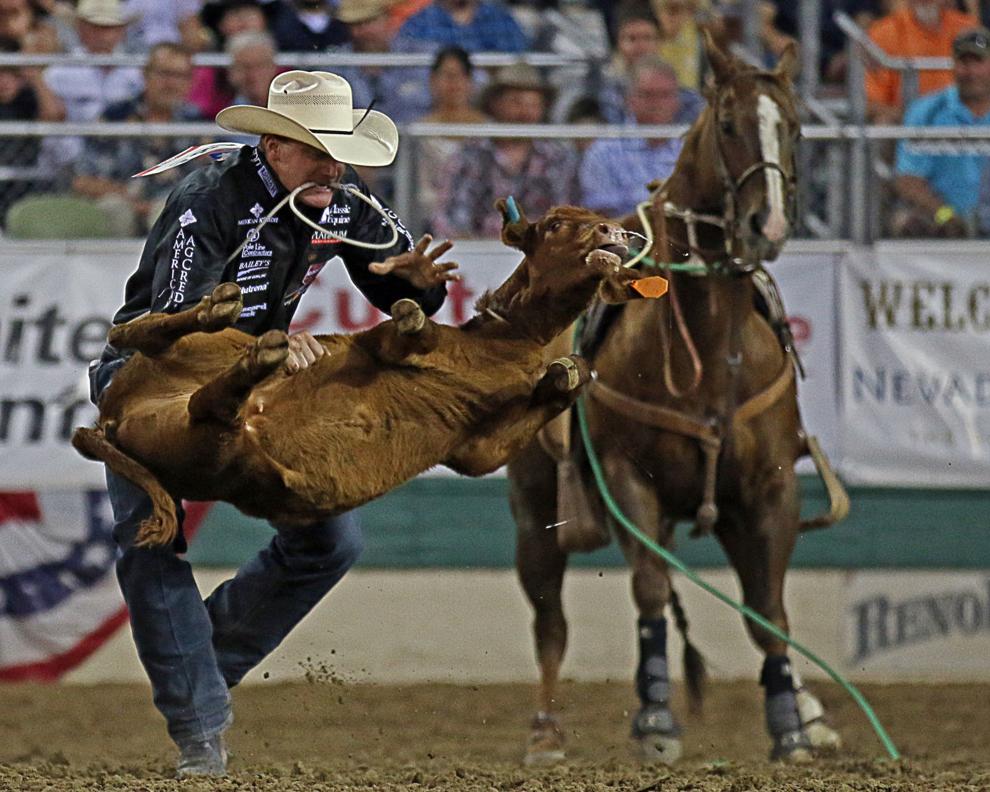 Dakota Eldridge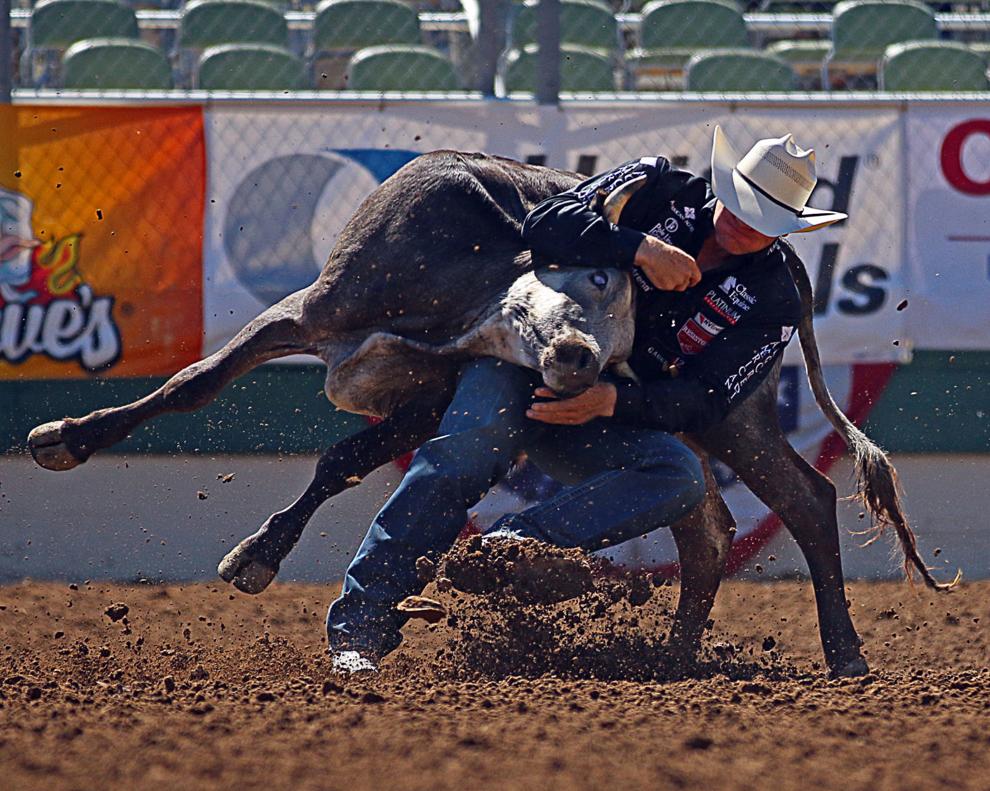 Matt Shiozawa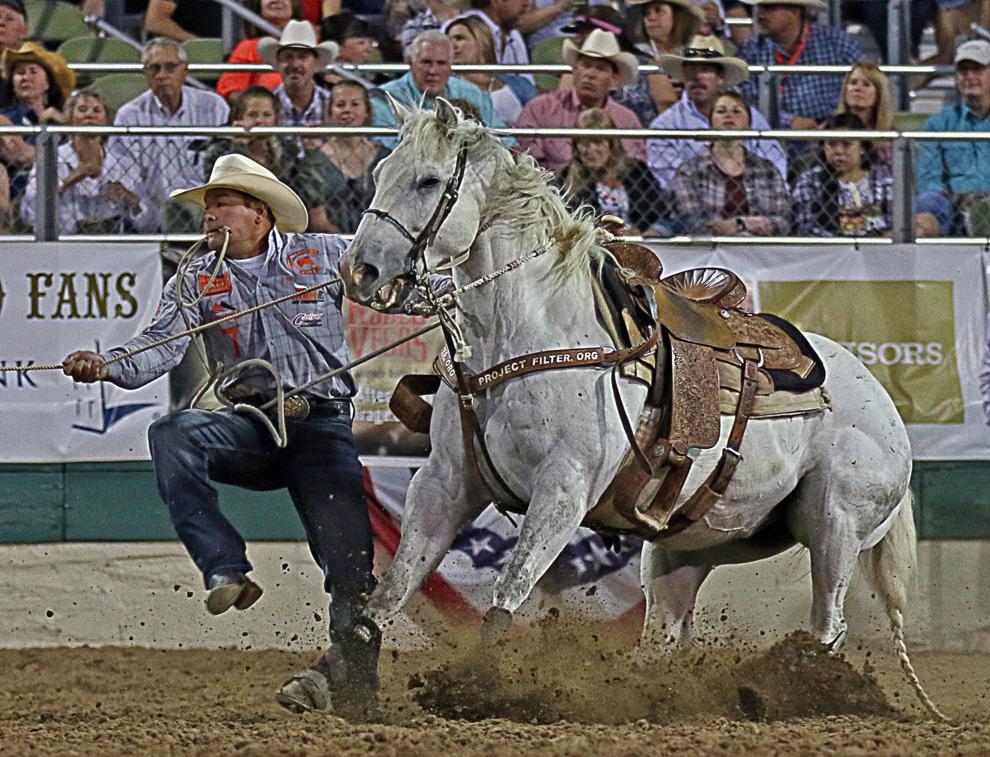 Trenten Montero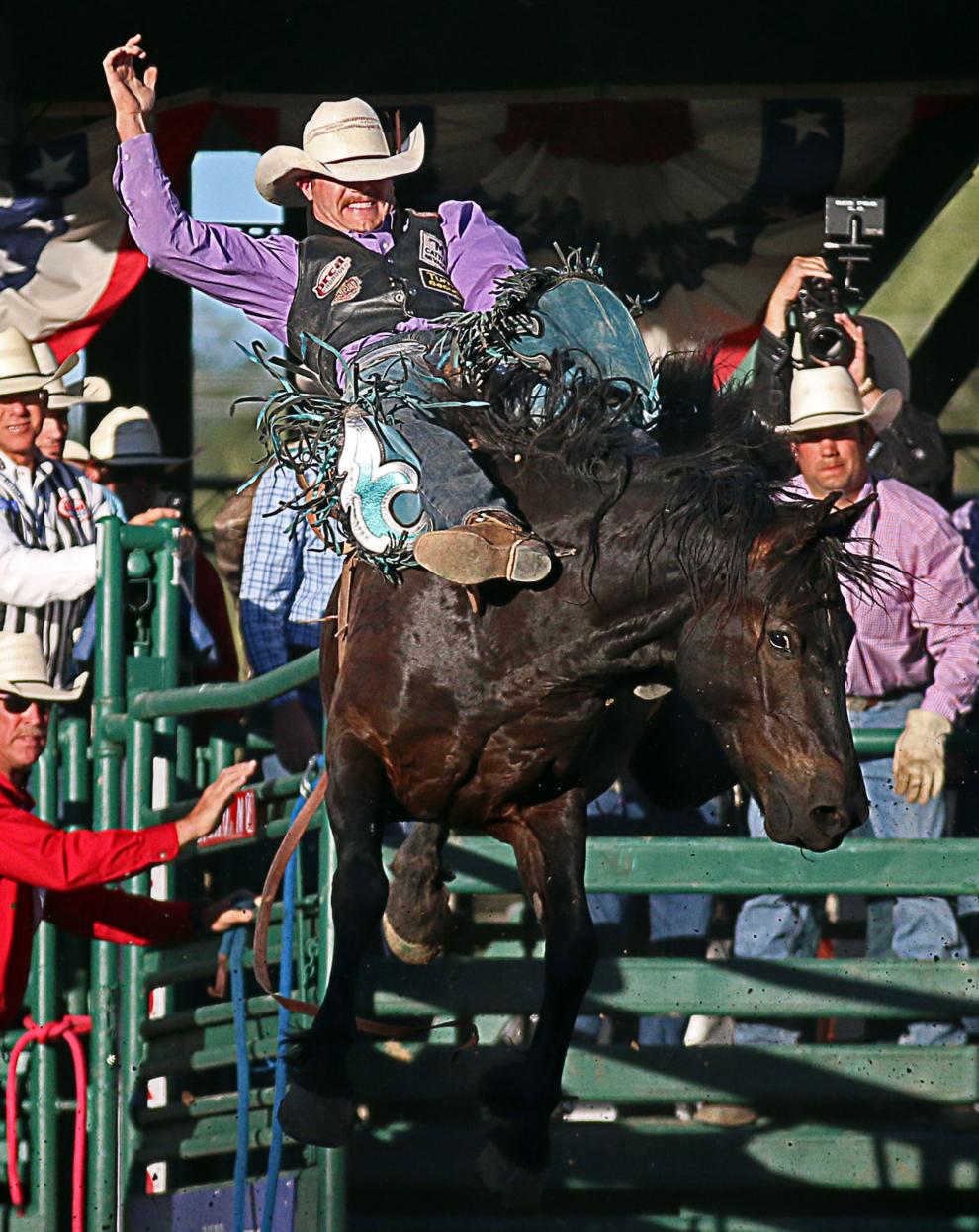 Markus Mariluch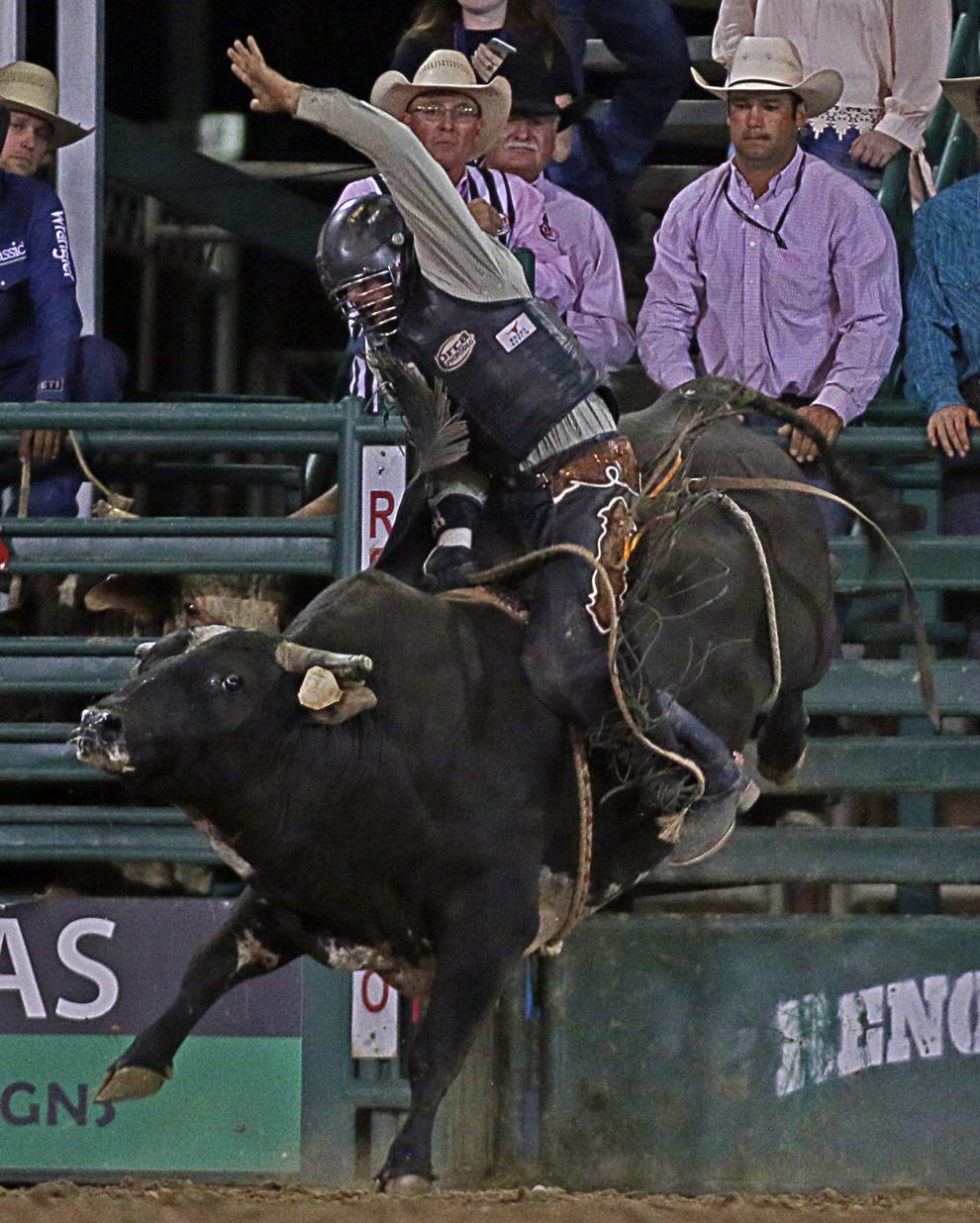 Travis Monett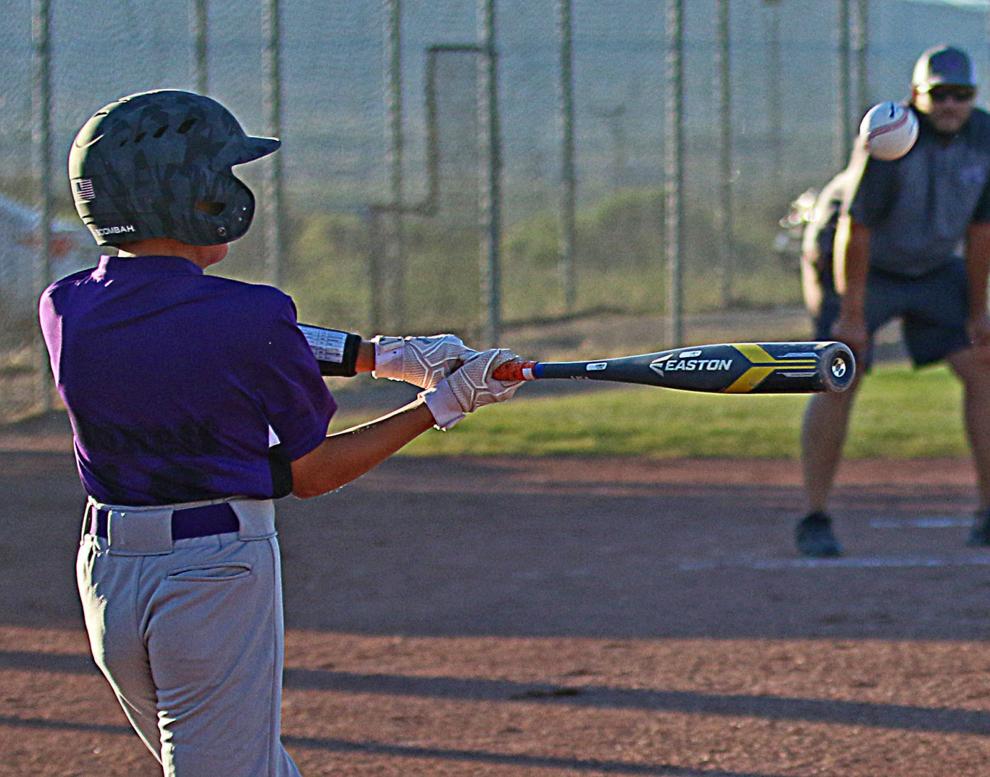 Carter Kidwell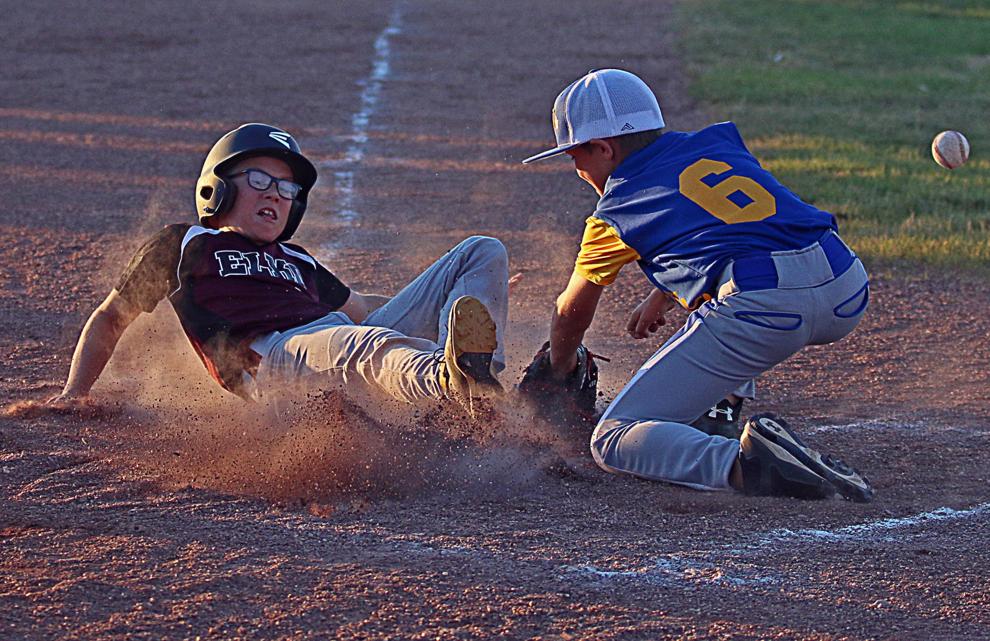 Desi Coombs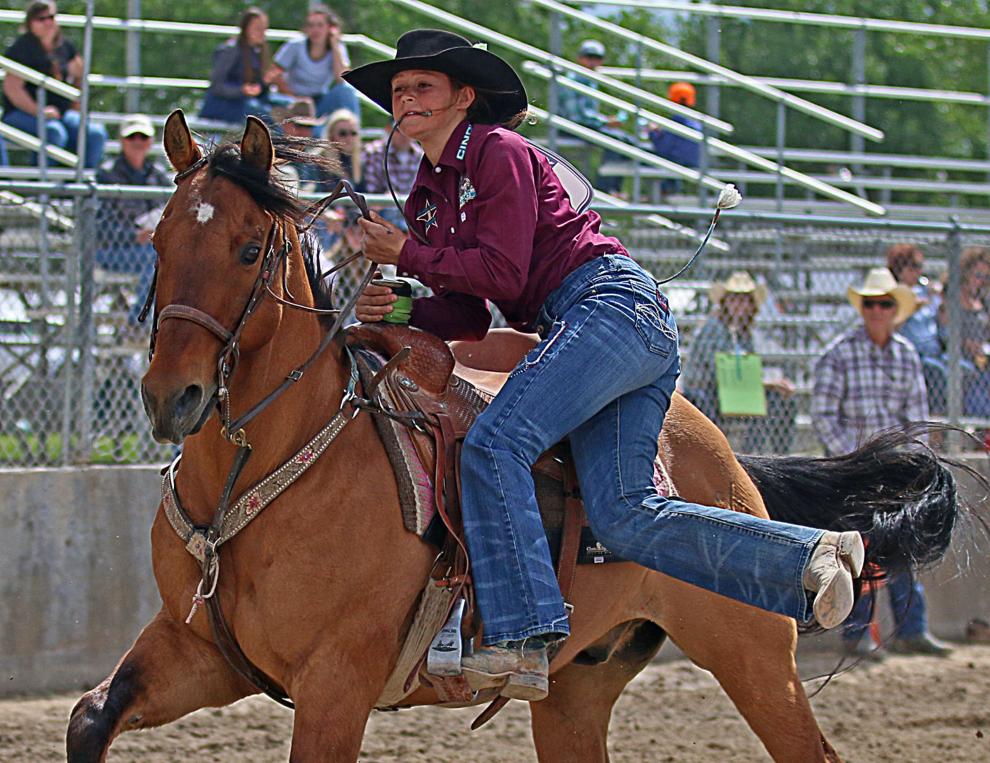 Brock Feyder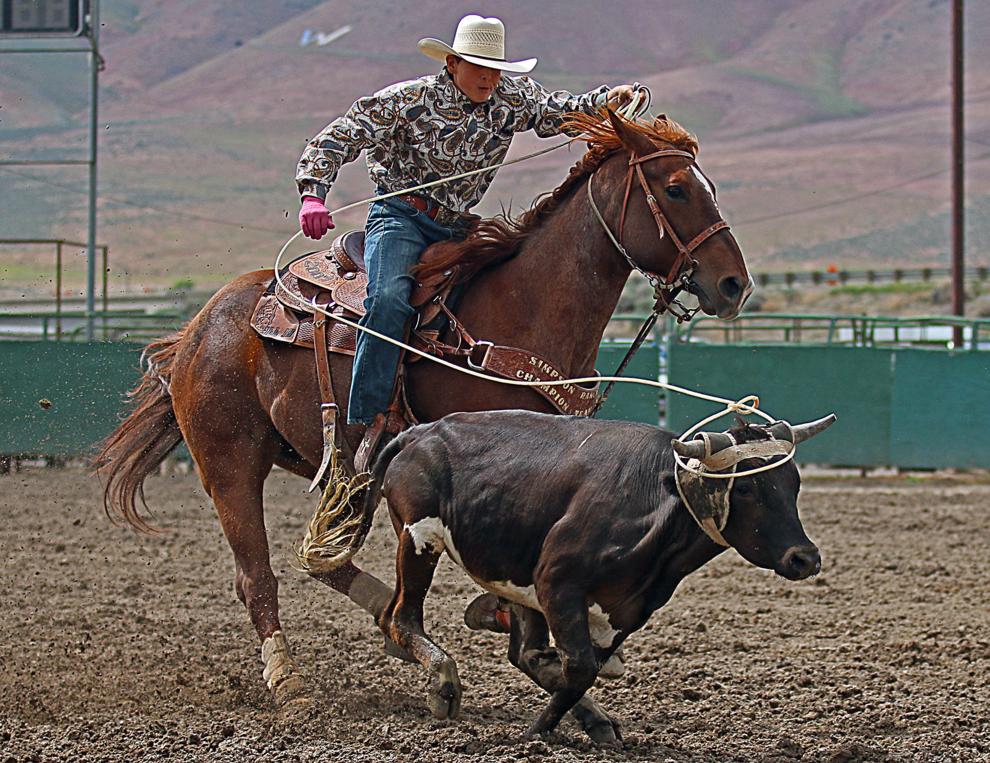 Anthony Maynard
Trey Ellett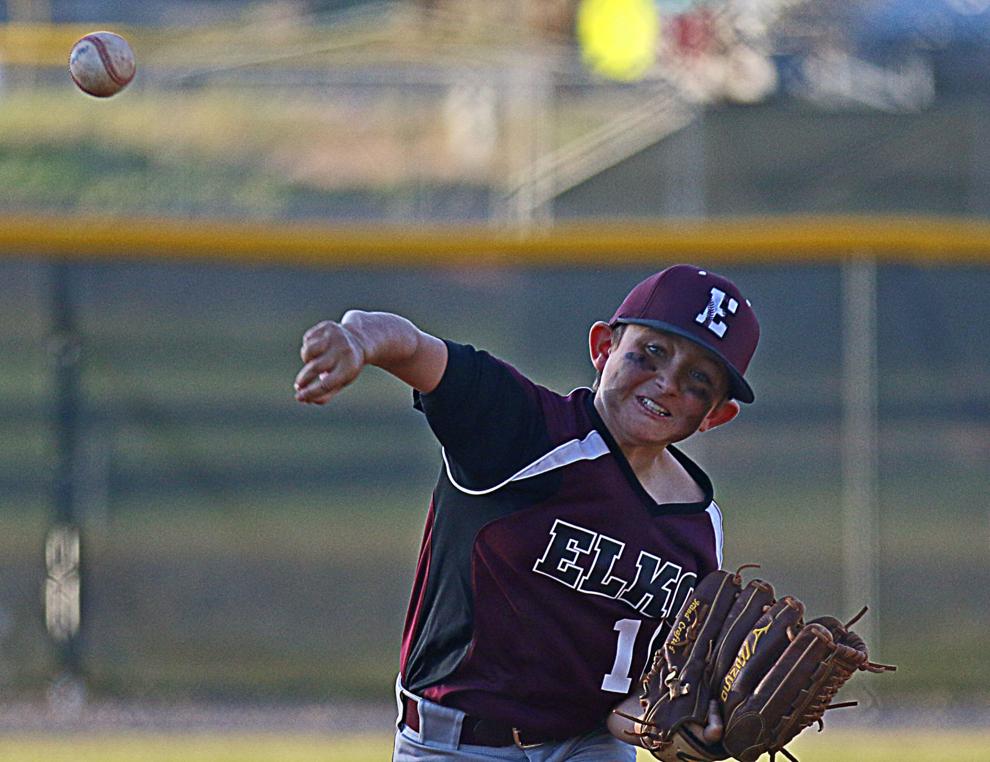 Wylee Mitchell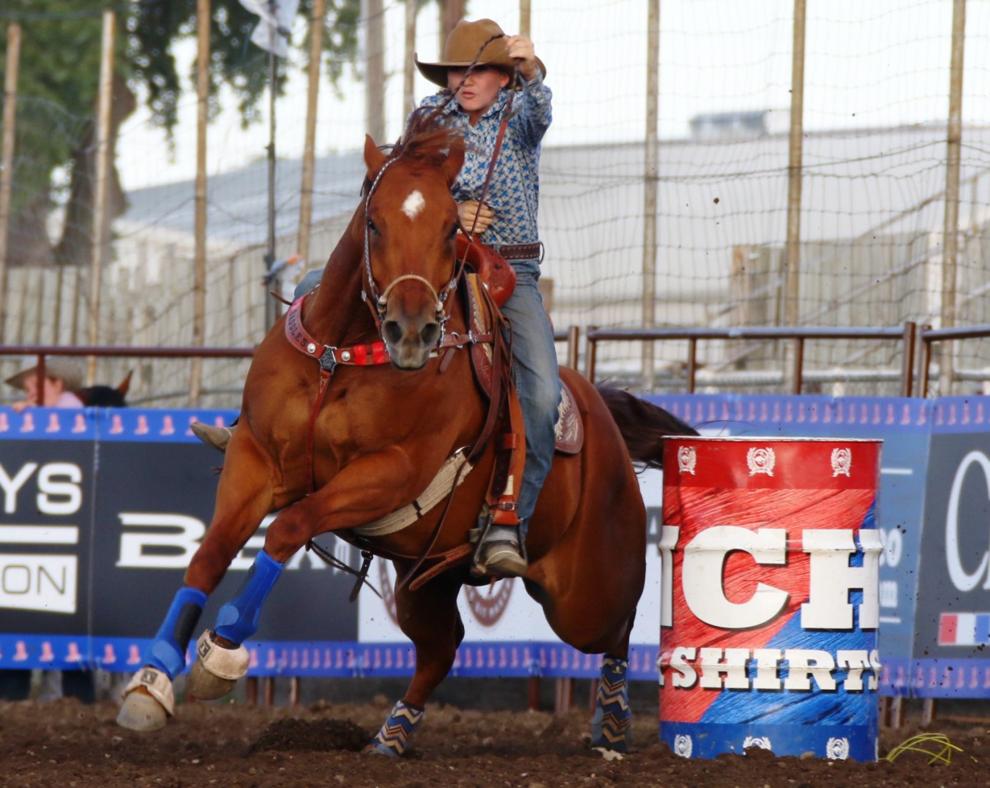 Tayler Felton
Wylee Mitchell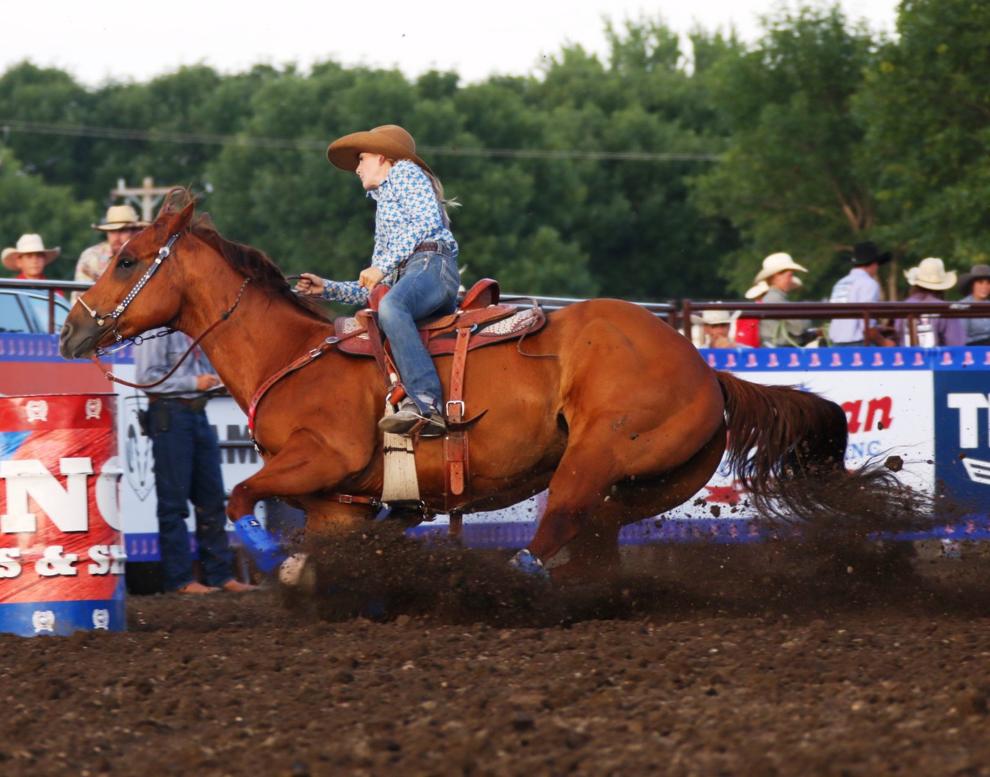 Grayson Allen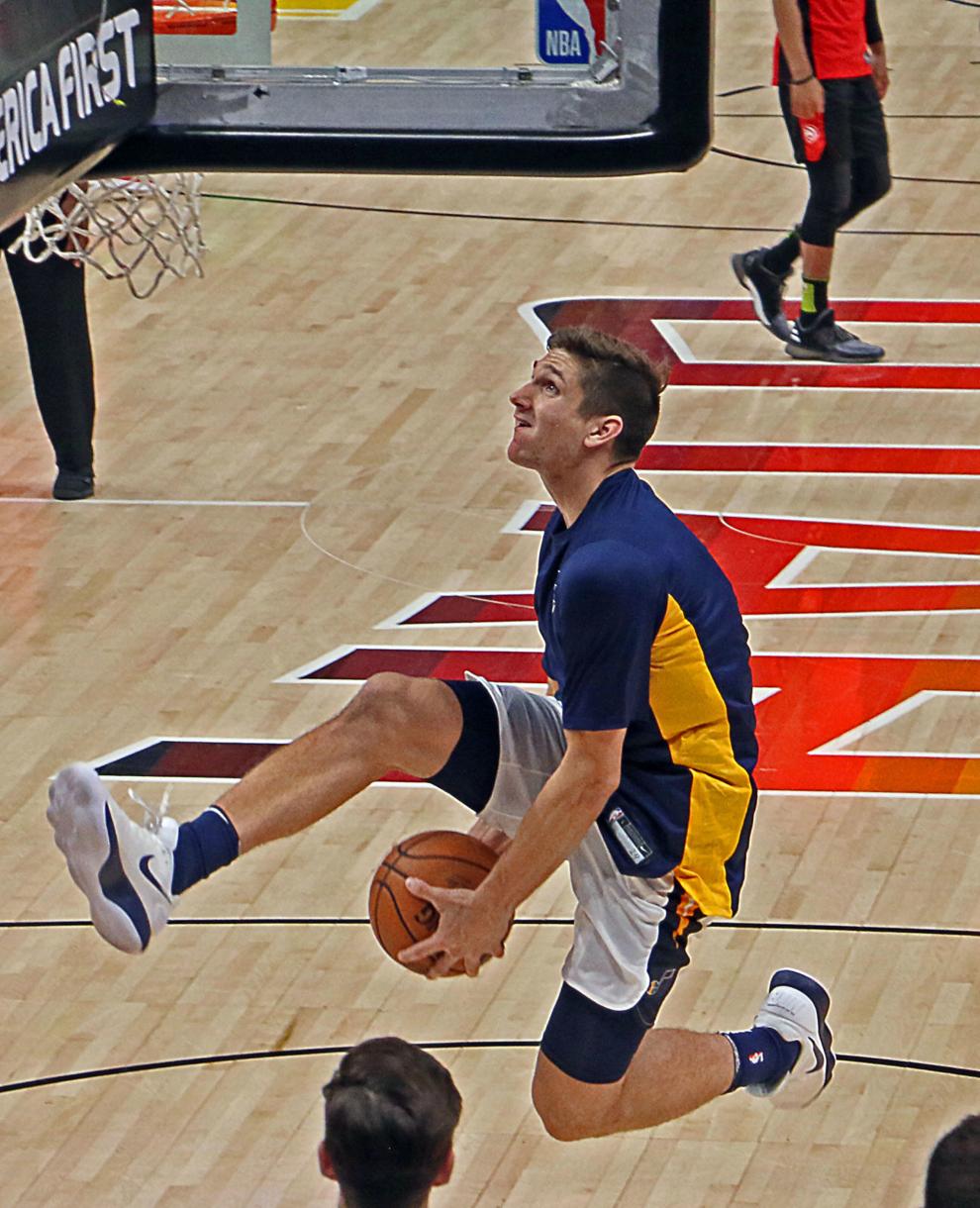 Elko 10-12 All-Stars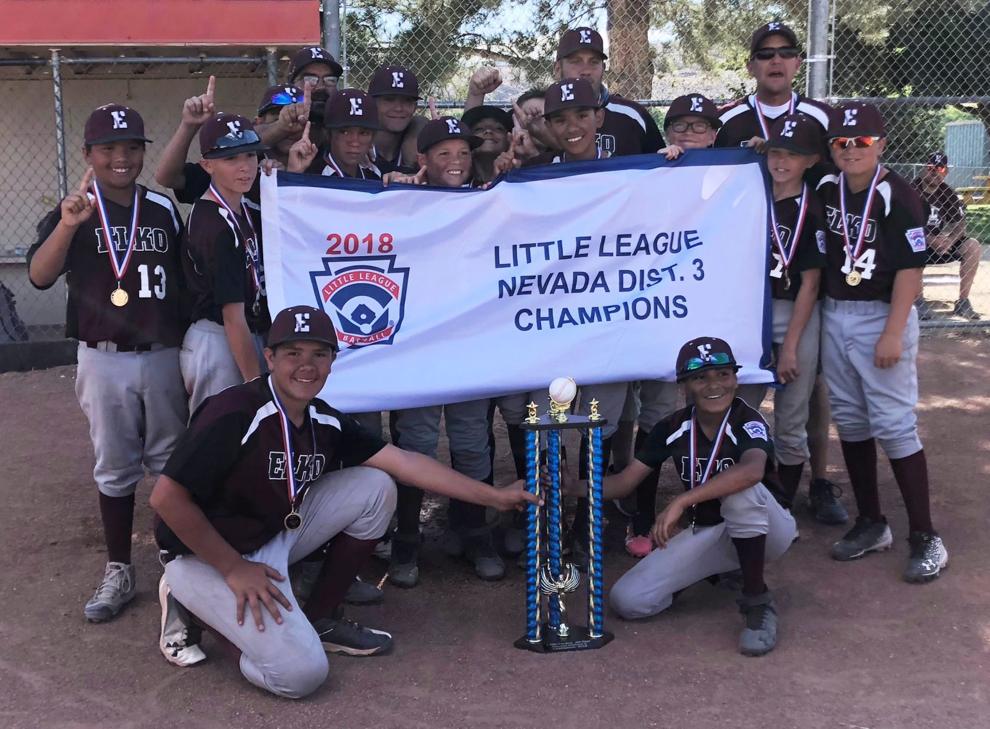 Lacey Steele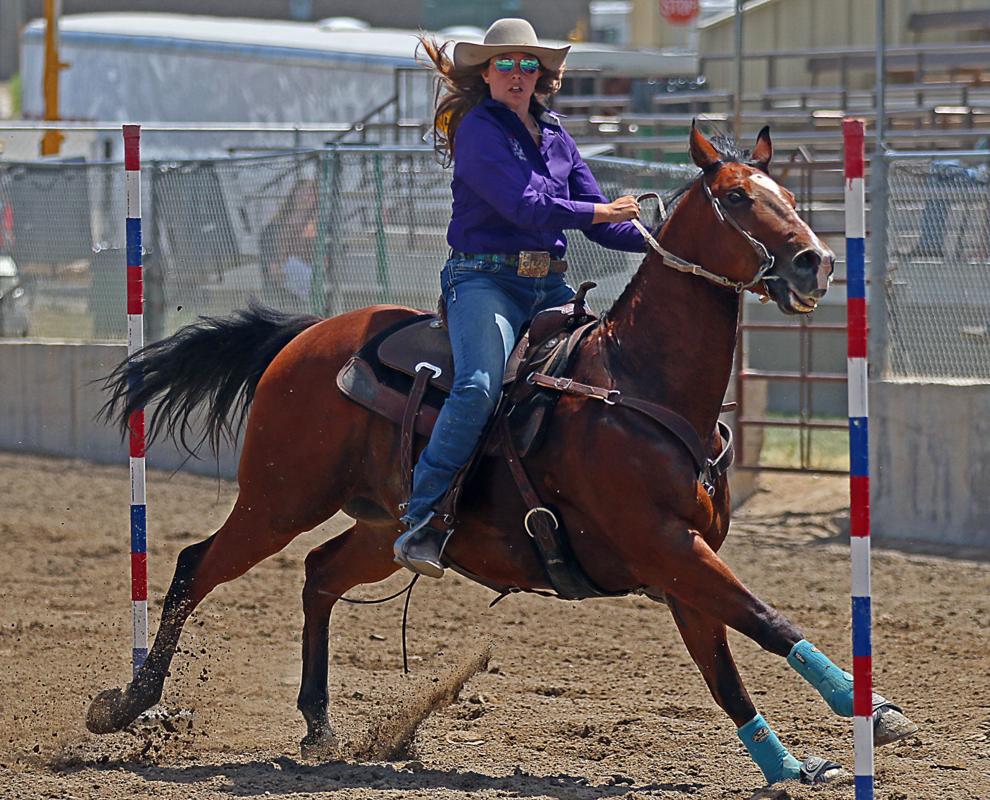 Jayce Blake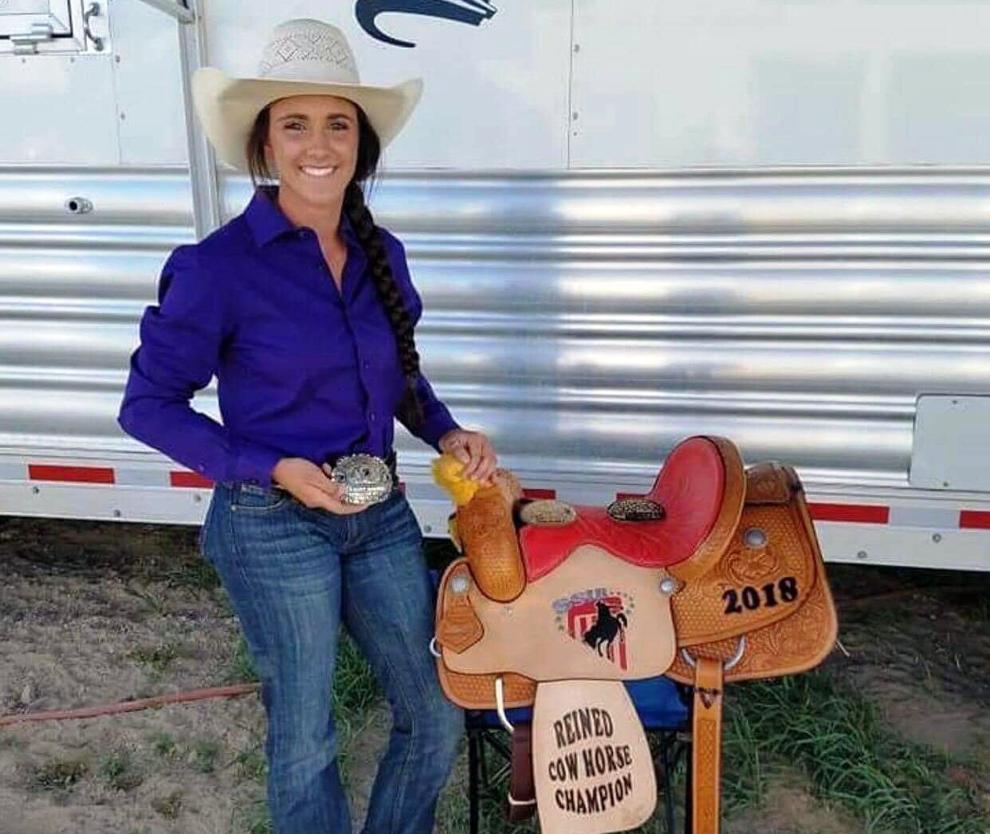 Payton Feyder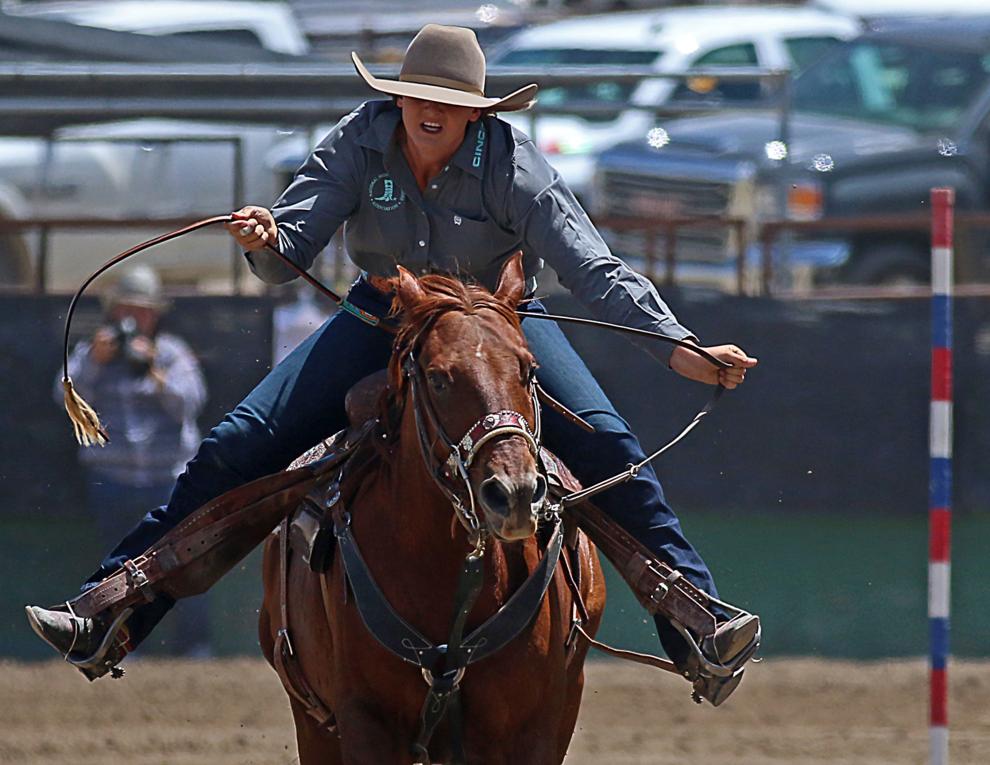 Dally Goemmer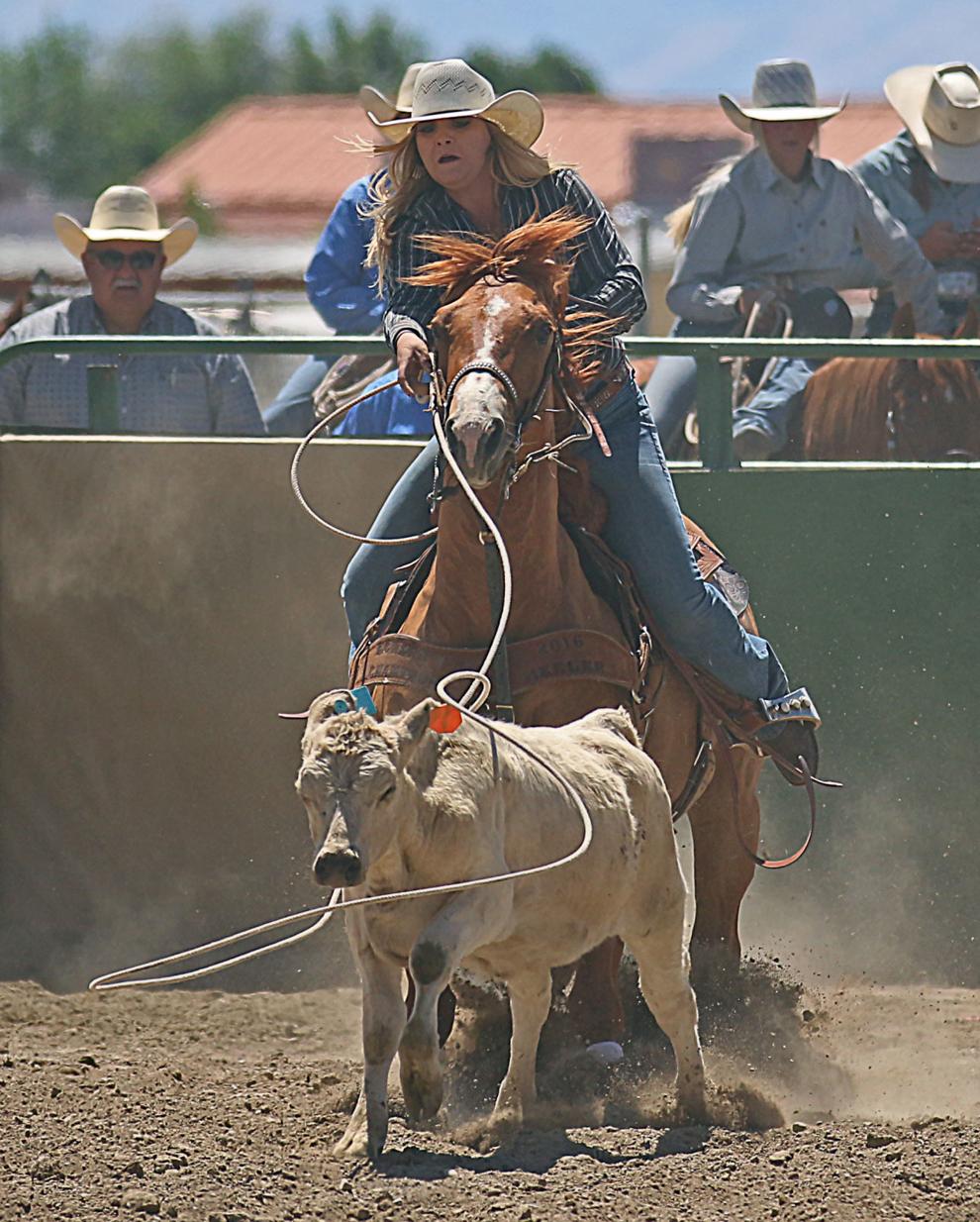 Leighton Beyer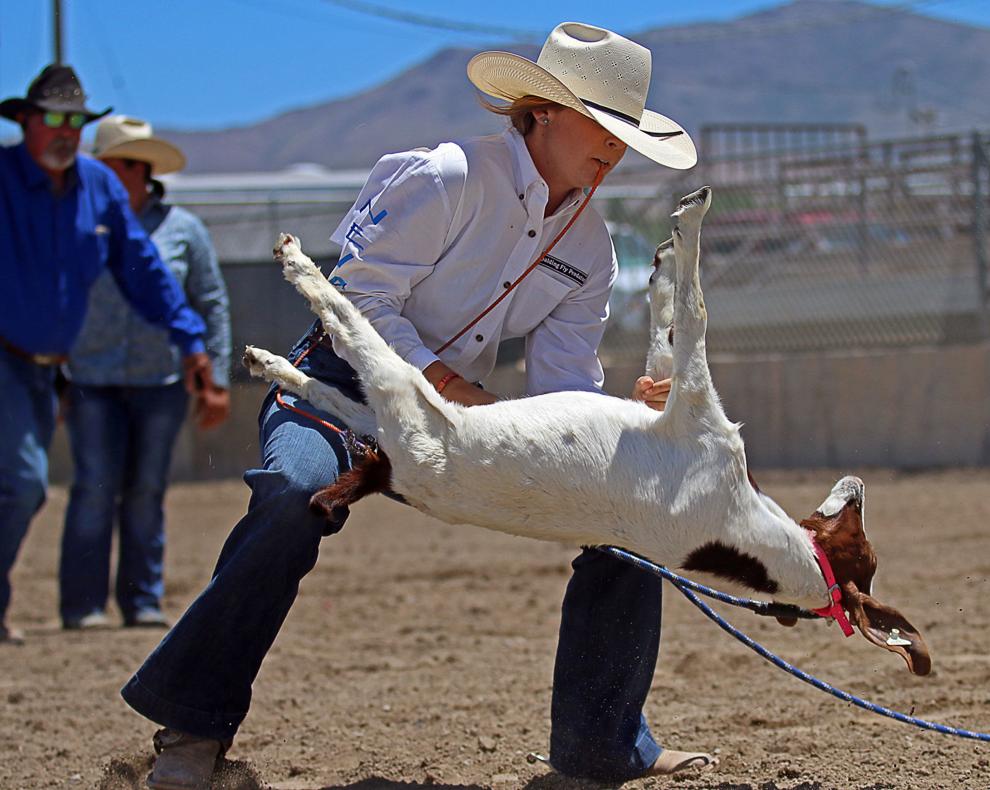 Billy DeLong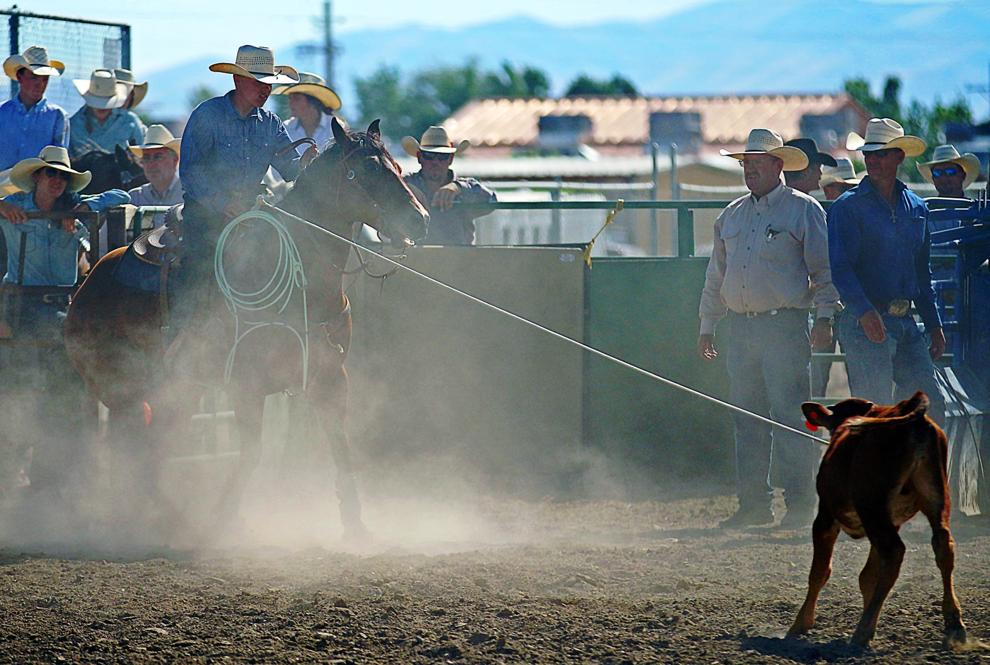 Emma Garijo
Syerra Silva
Arlee Morrison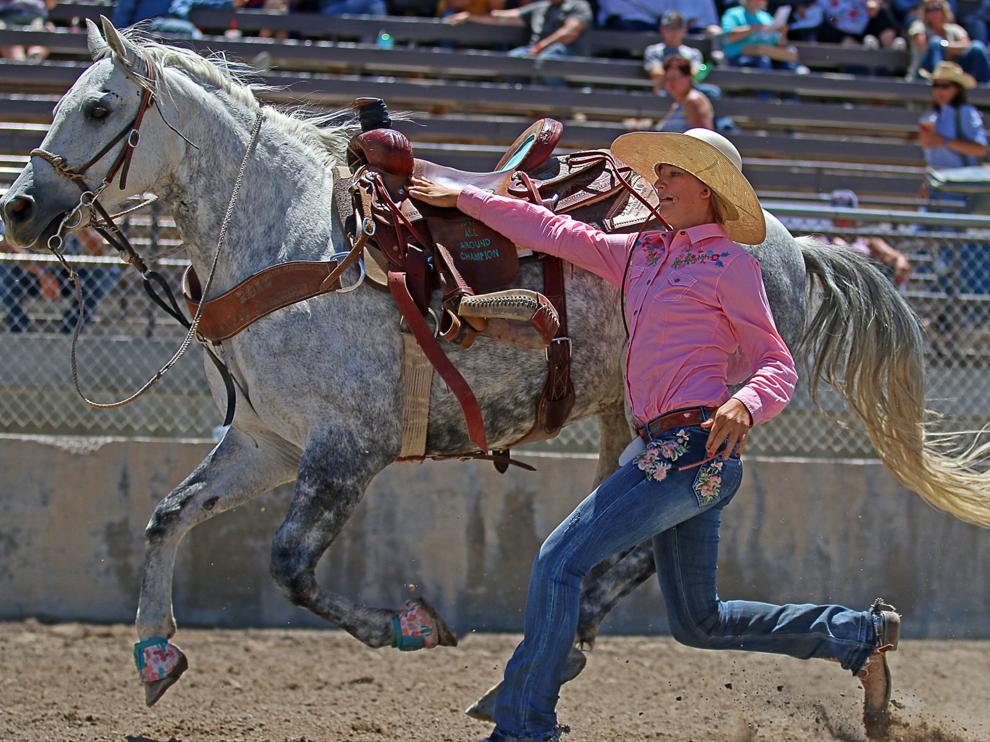 Adaven Jasmine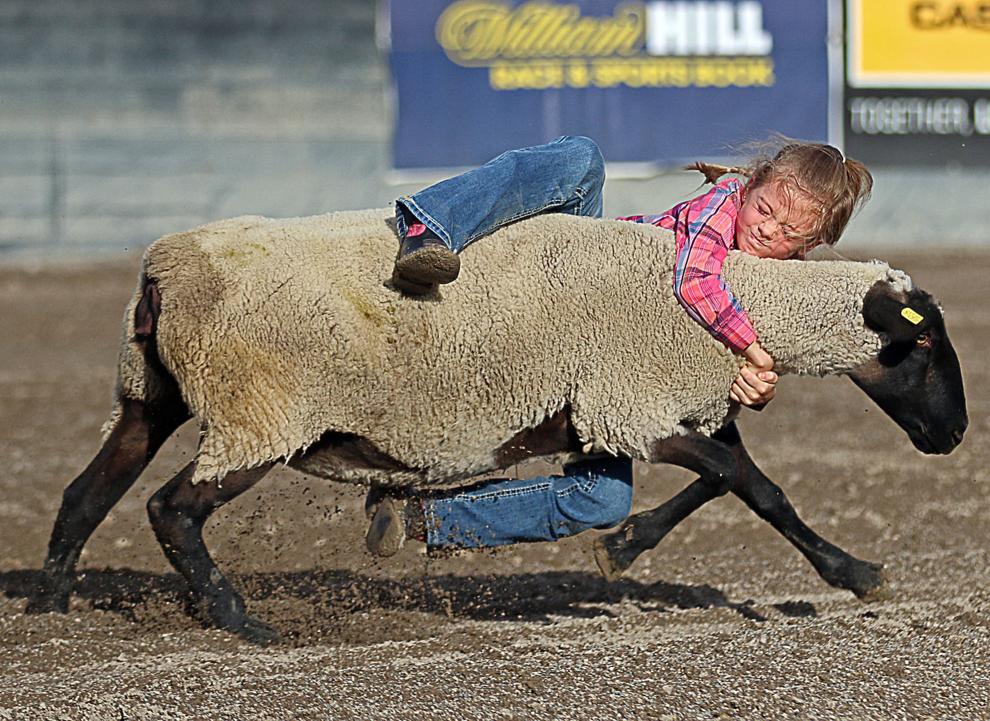 Marlene Turk
Dean Wadsworth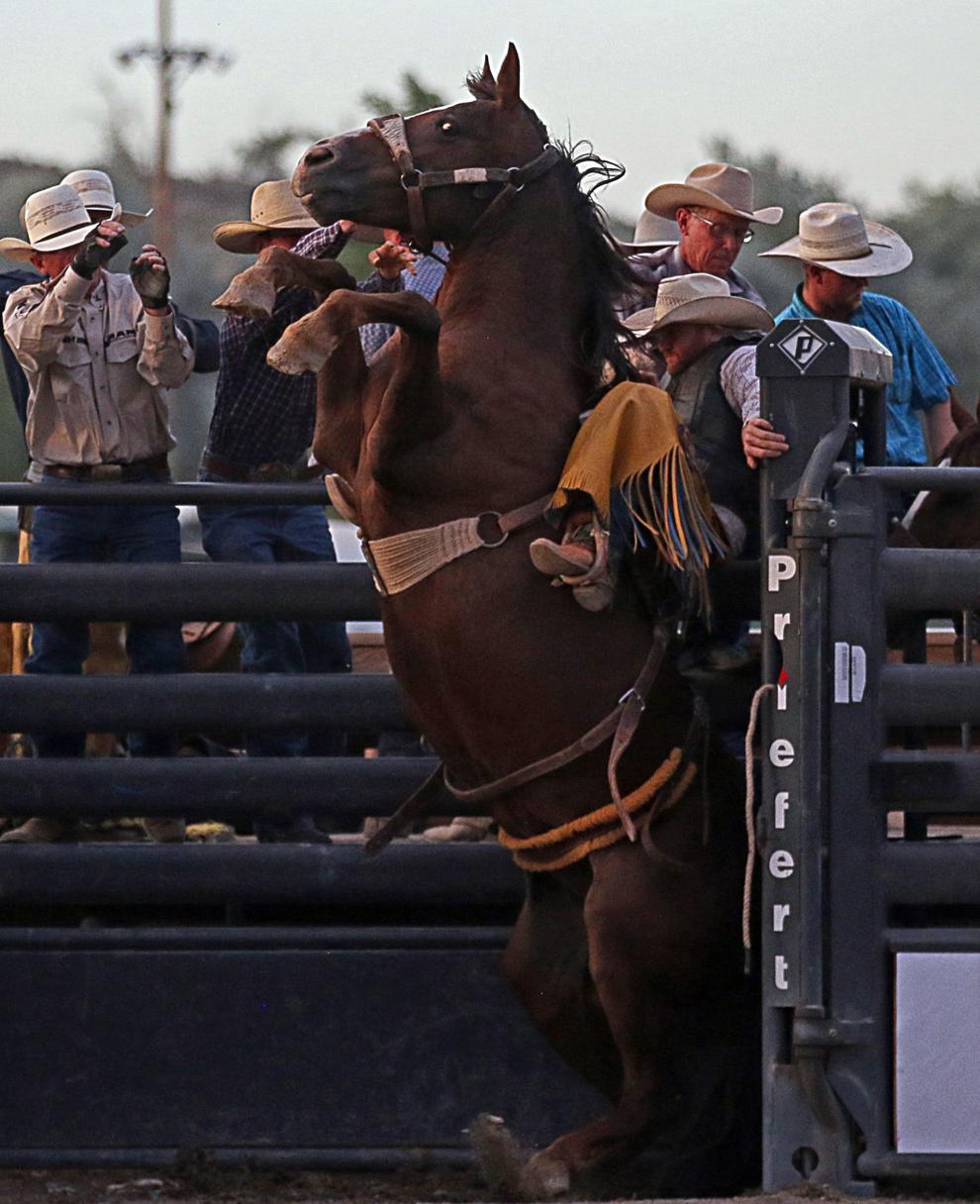 Gus Hansen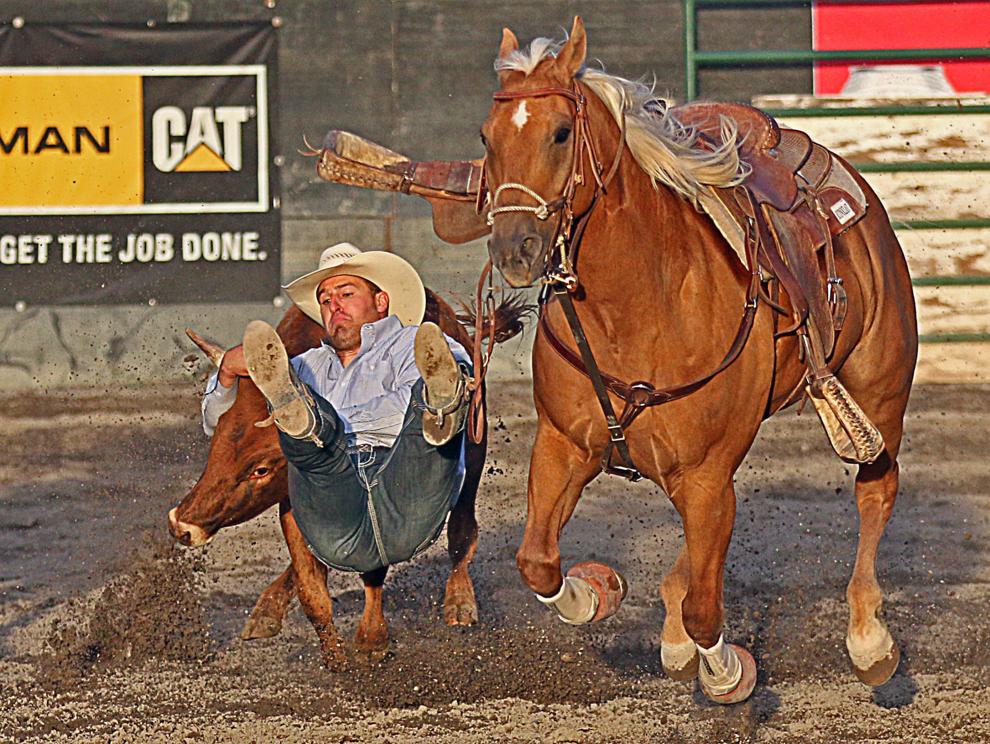 Makenzie McMurtrey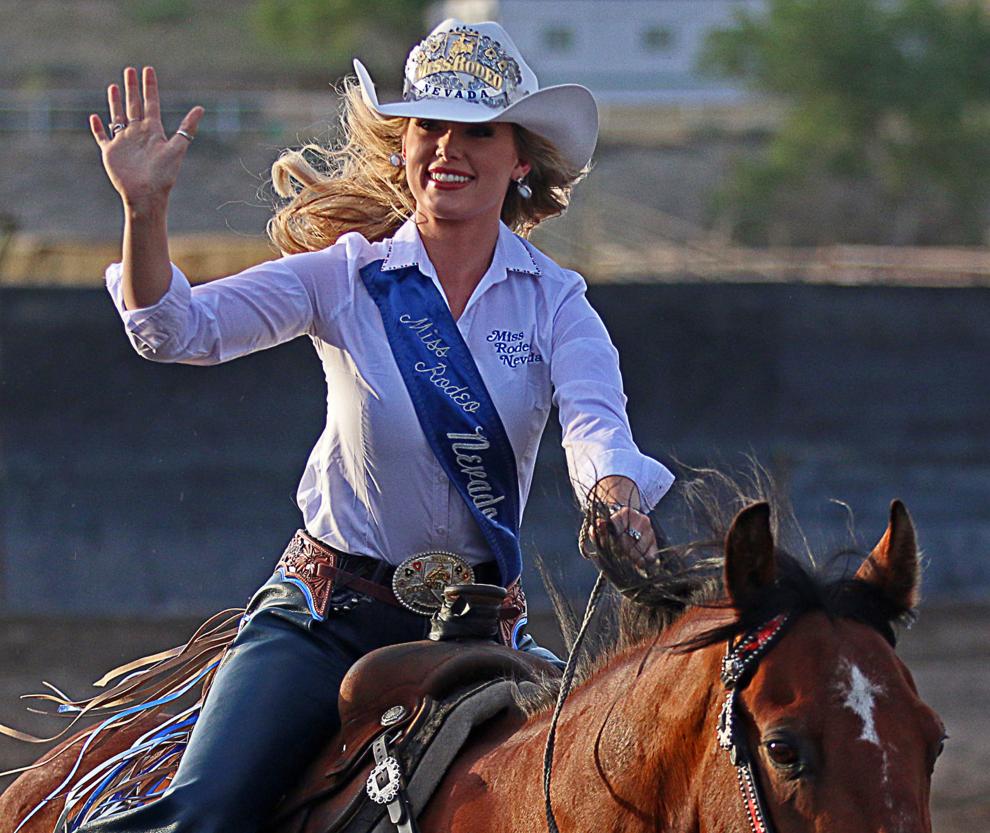 Trenten Montero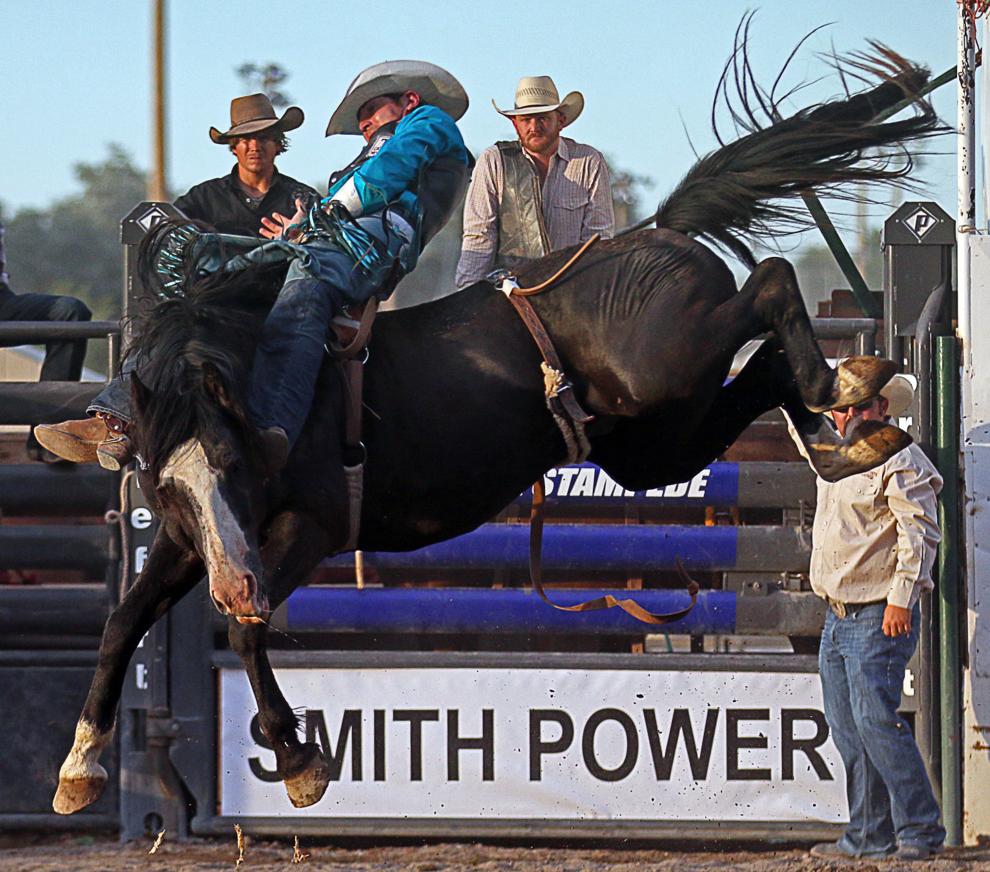 Brooks Dahozy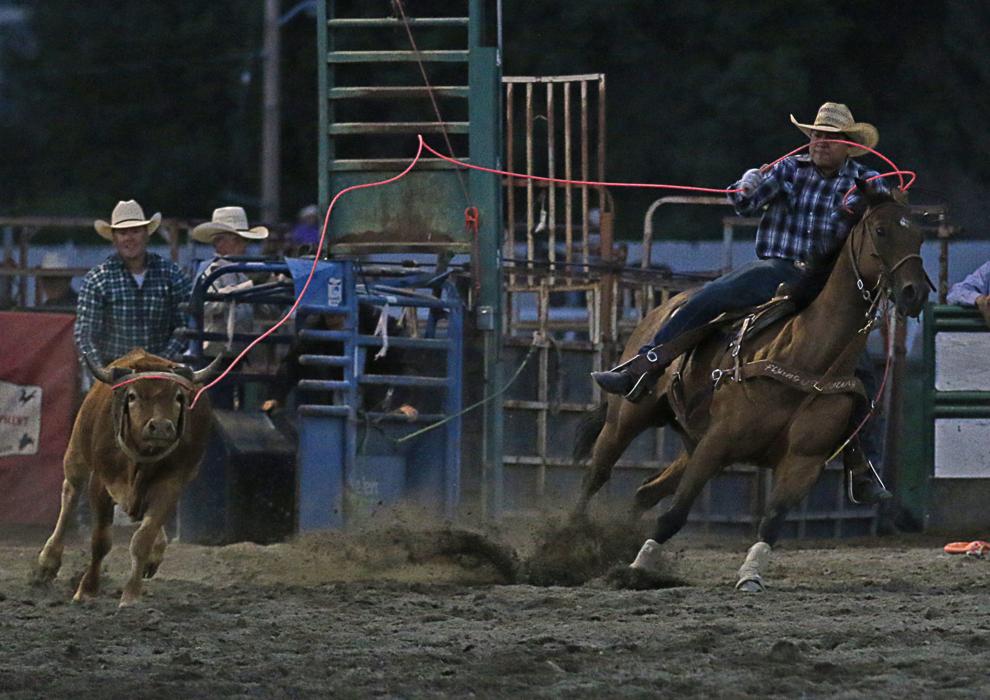 Justin Rockhill, Jason Jones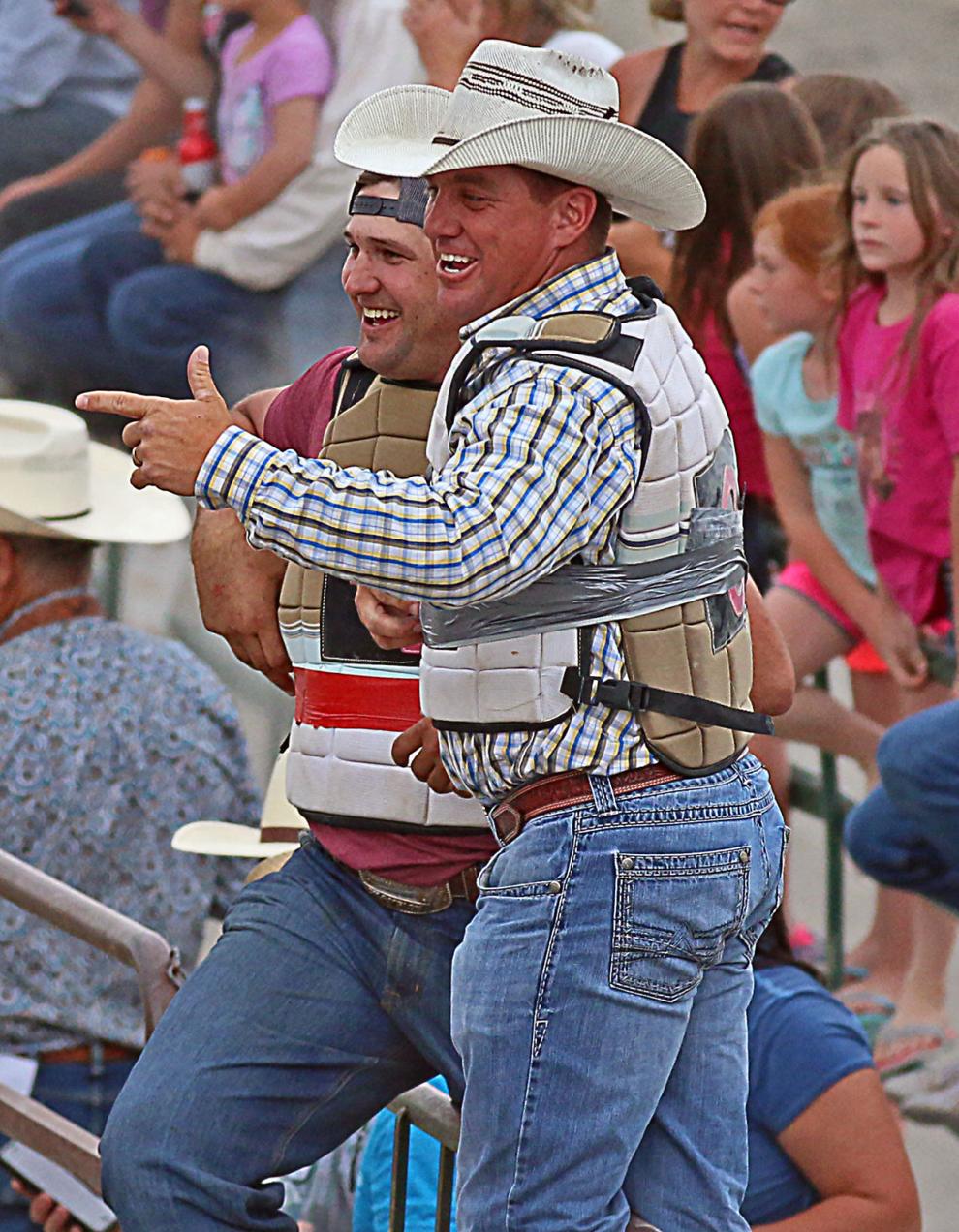 Jason Jones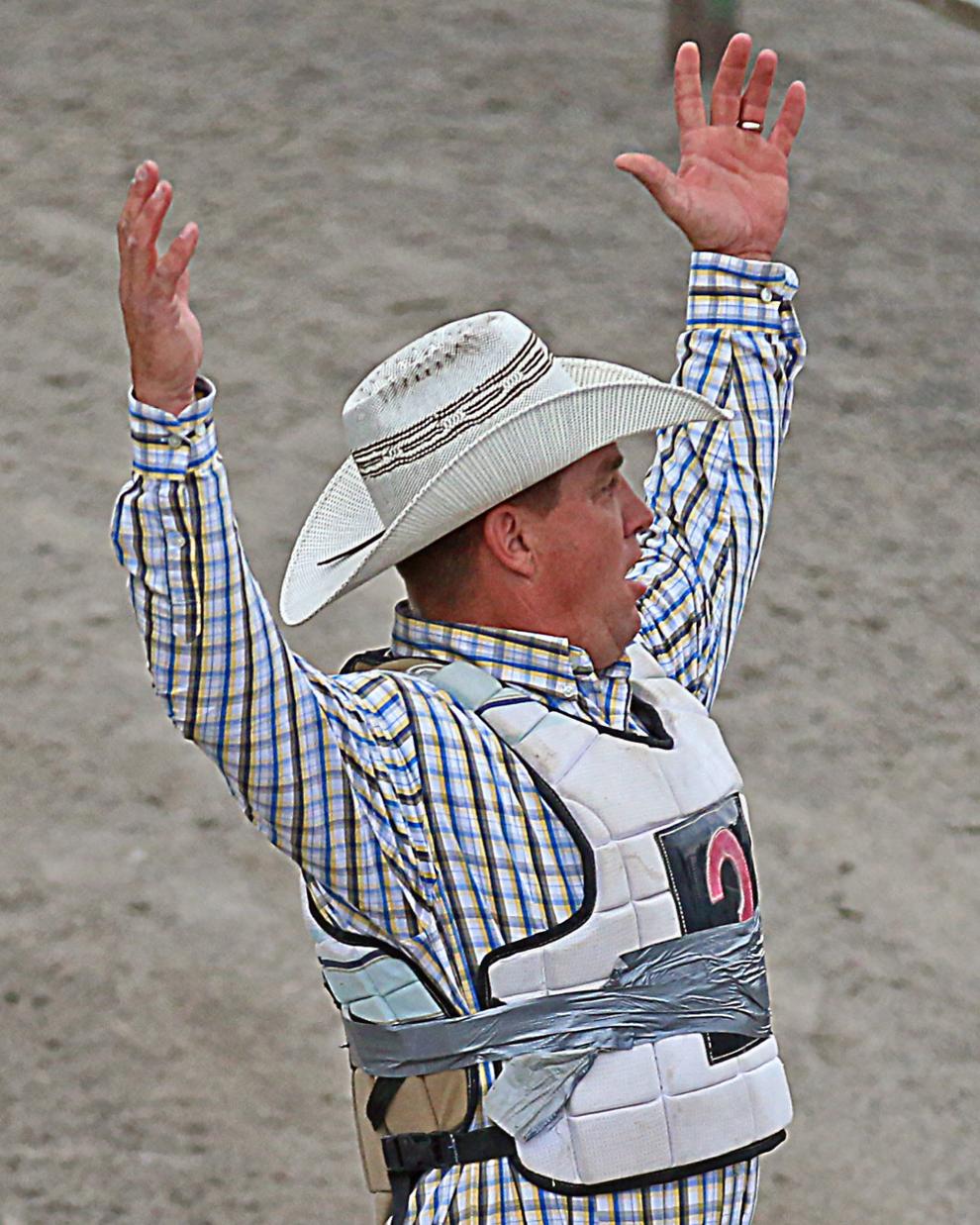 Dallee Mason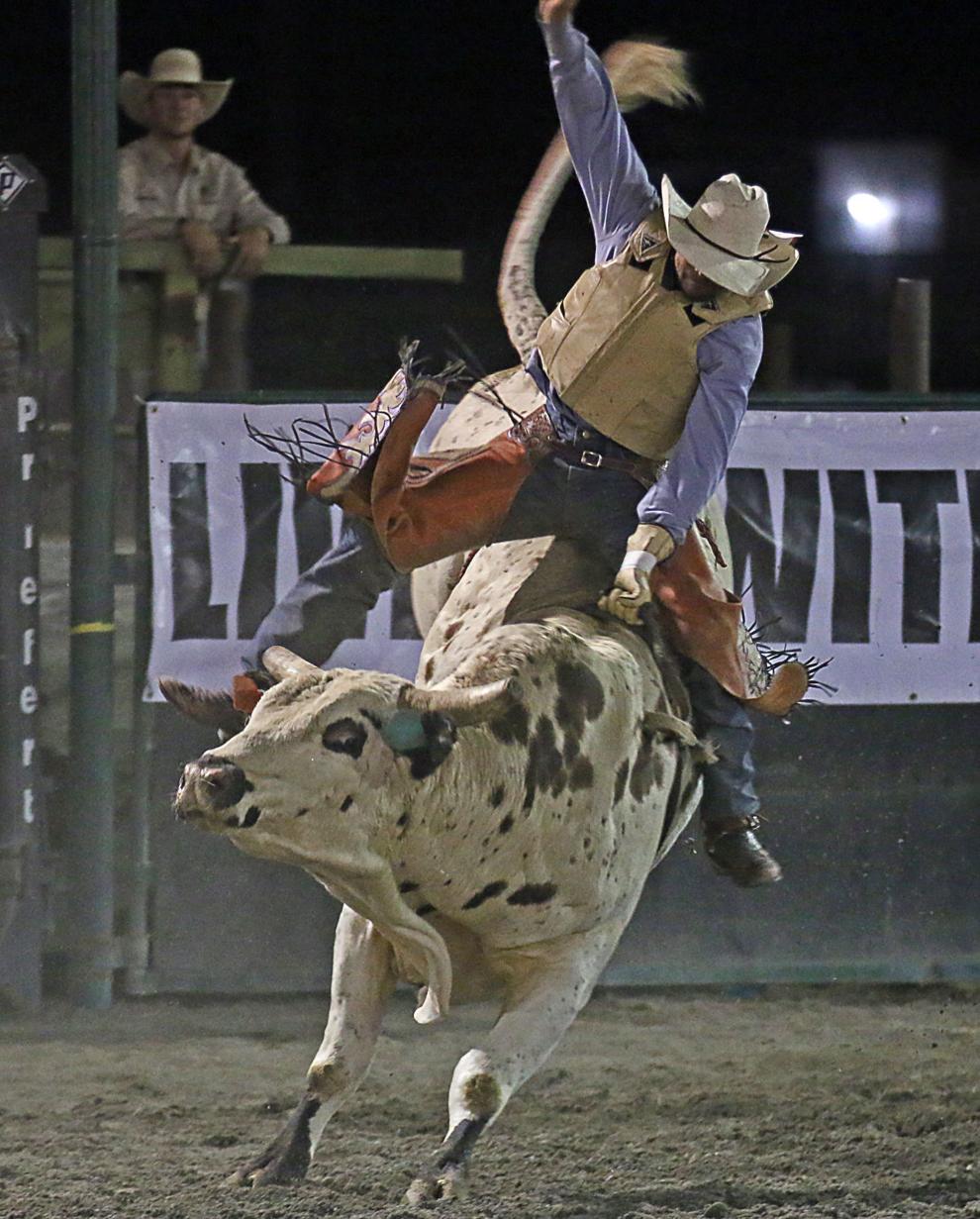 Sammi Bessert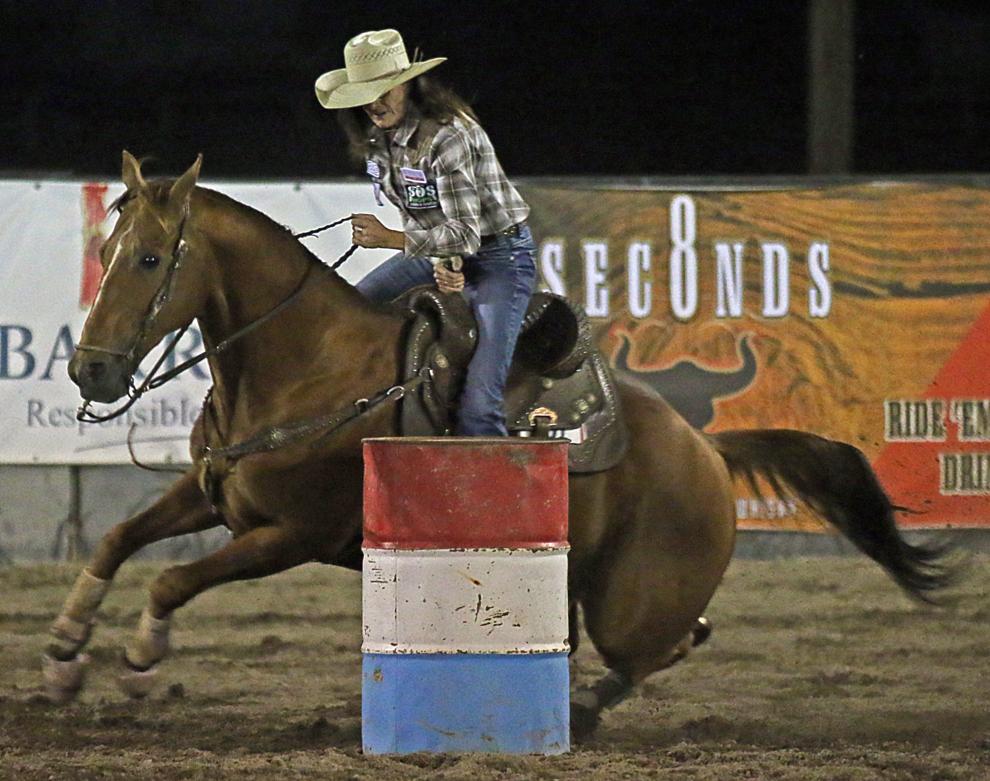 Clint Robinson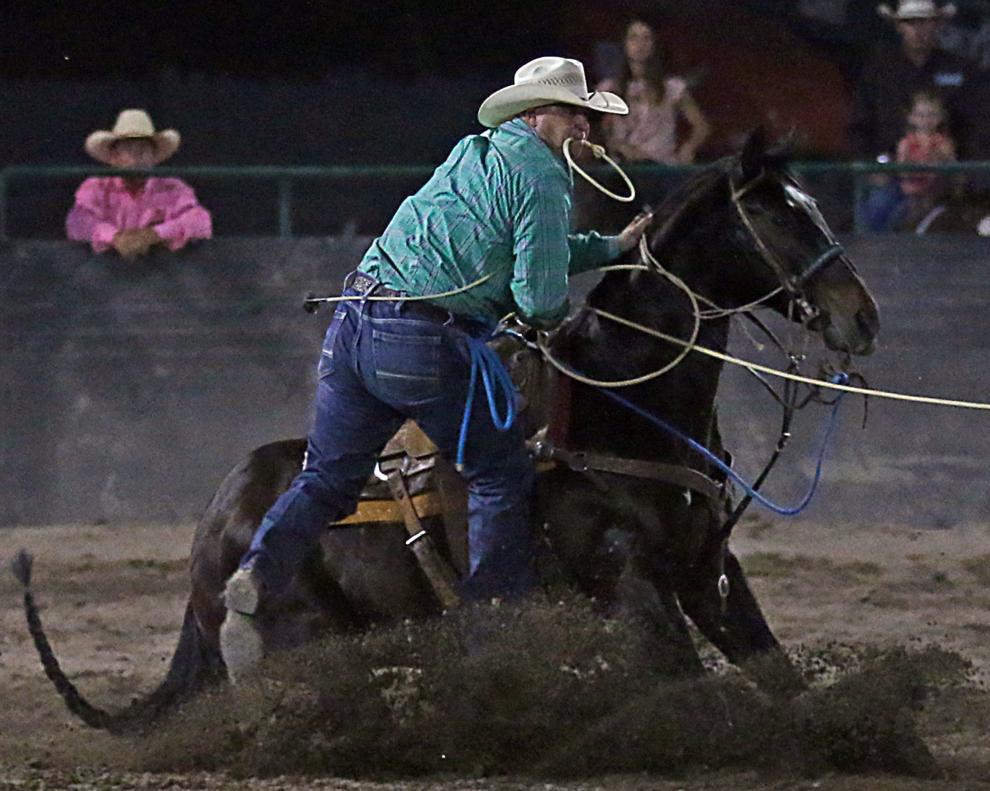 Nat Stratton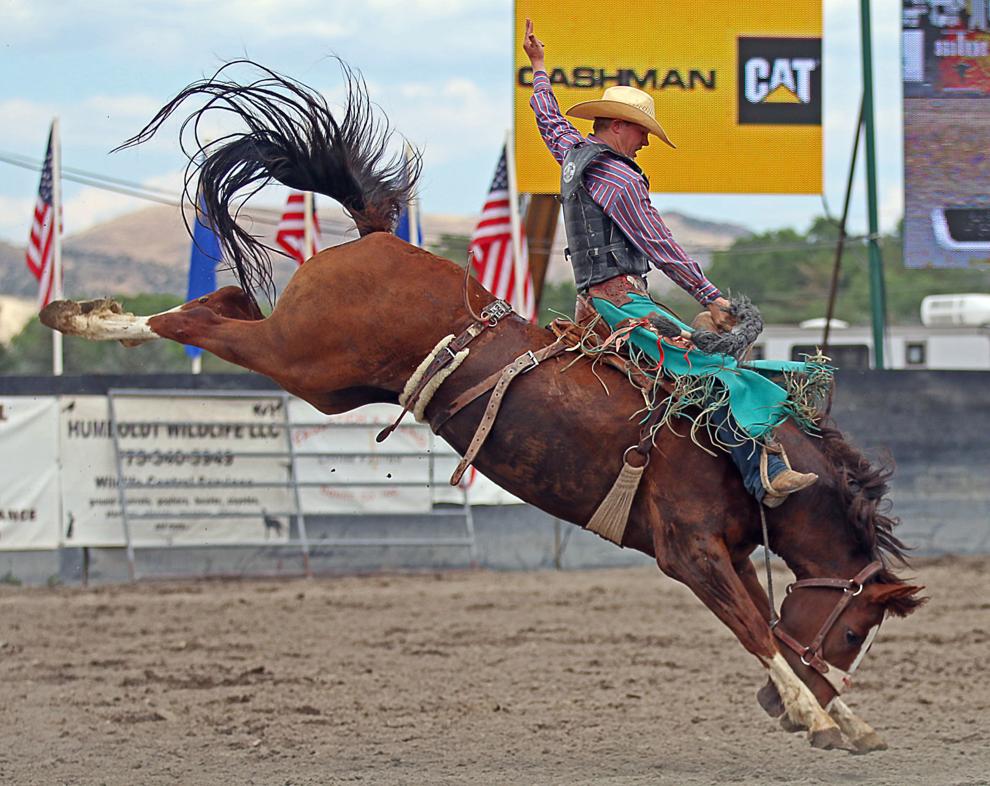 Kory Koontz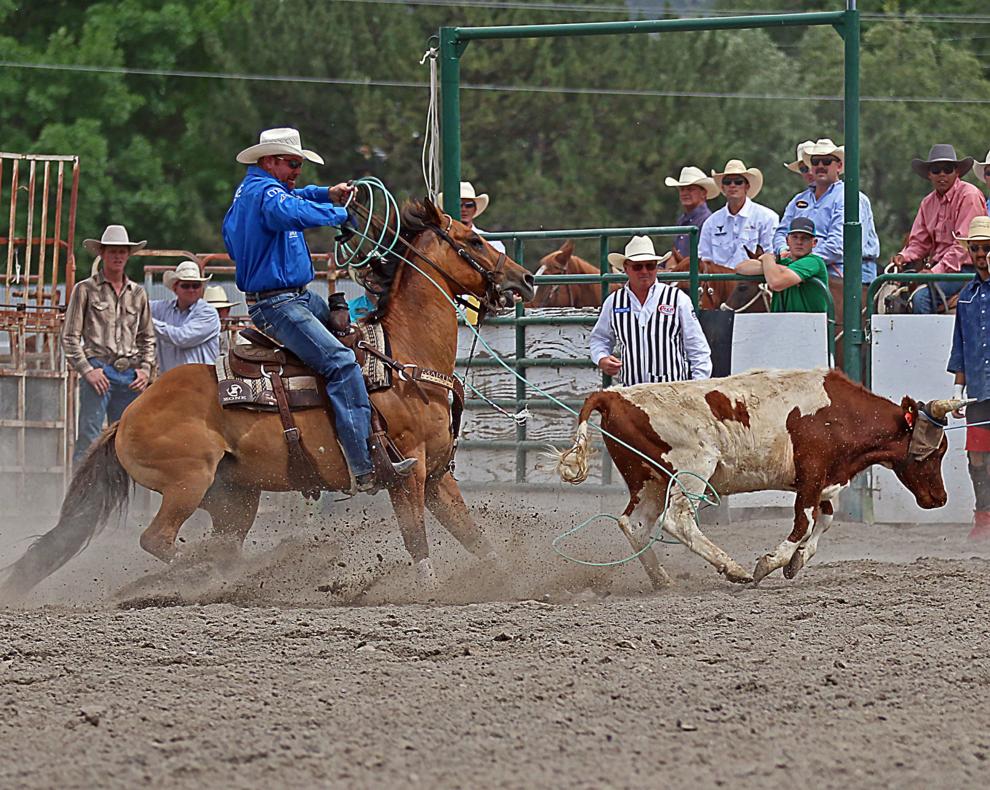 Dustin Egusquiza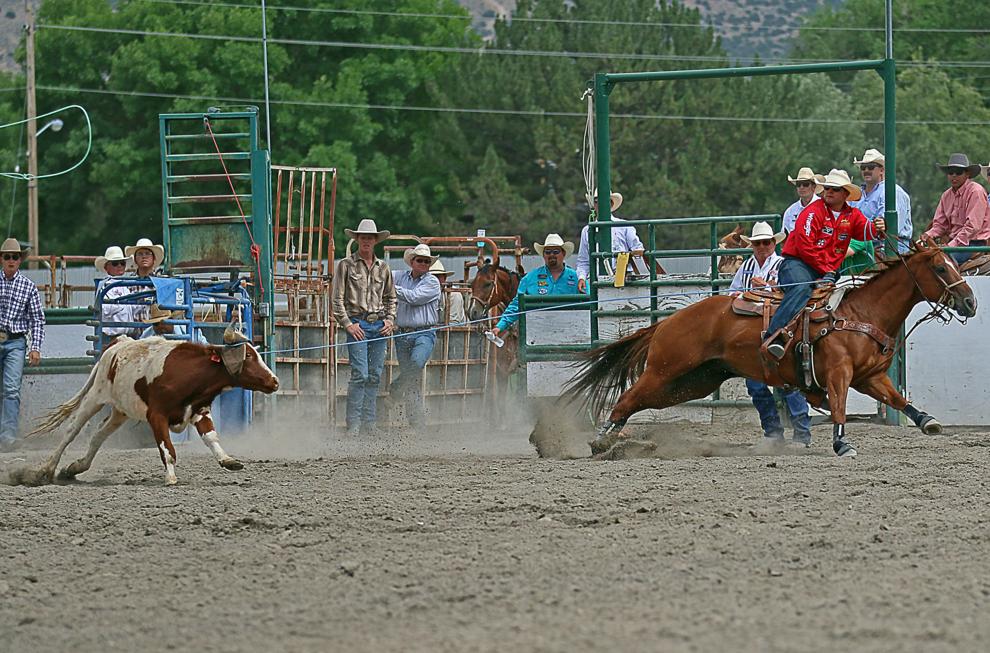 K.C. Jones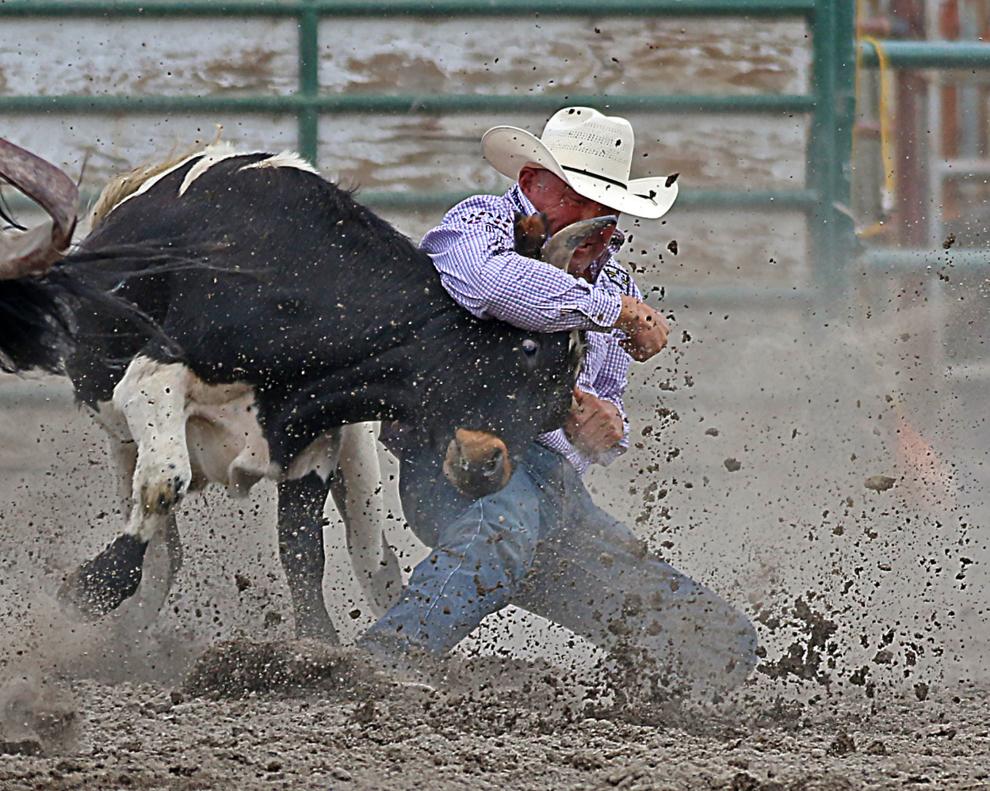 George Gillespie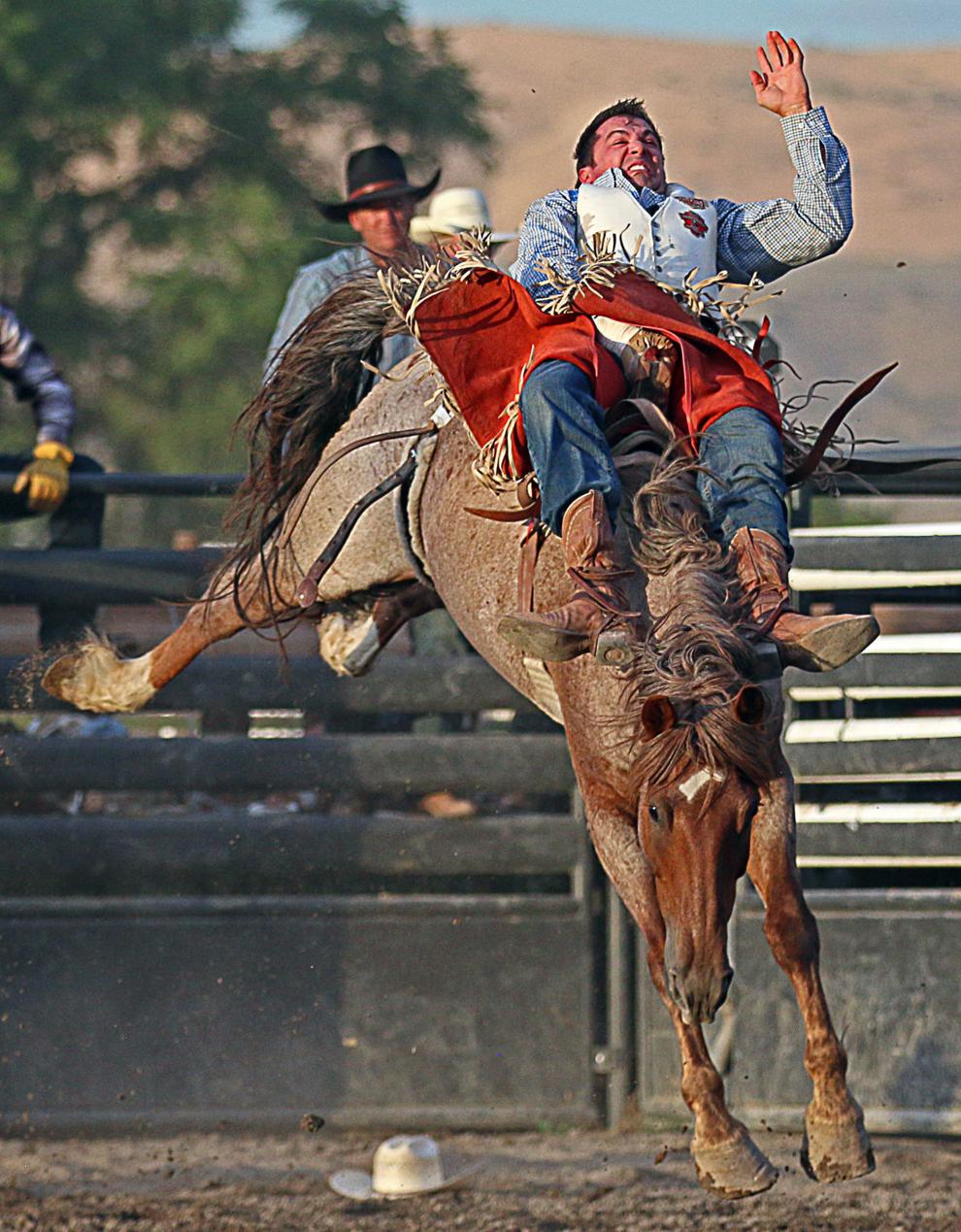 Cache Burnside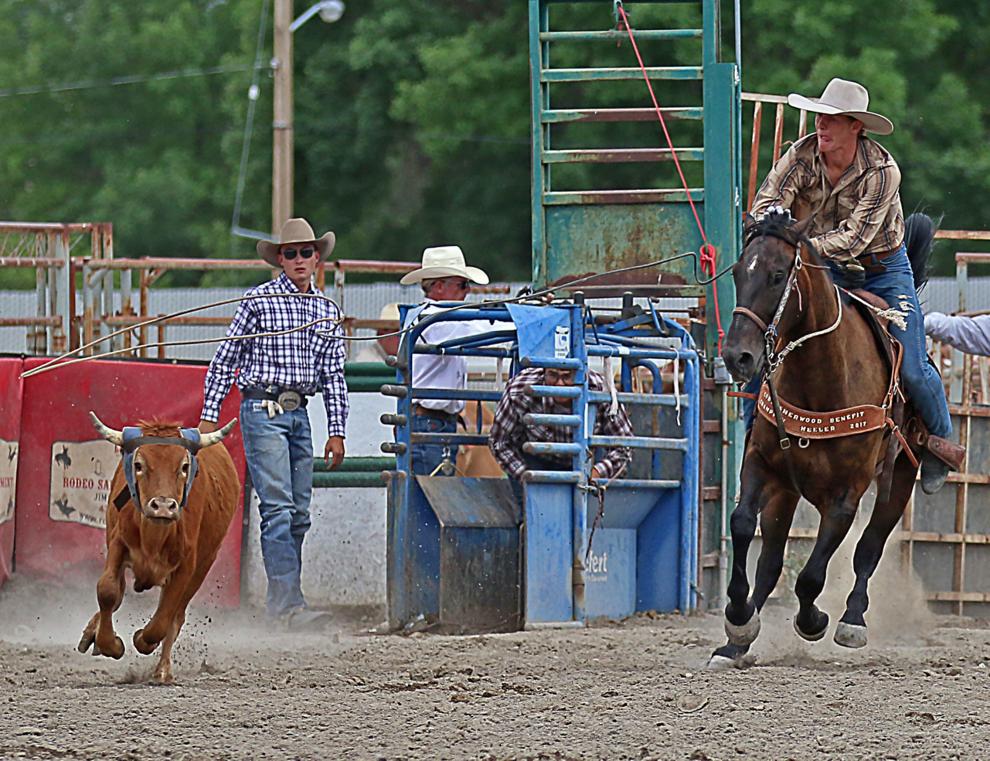 Cache Burnside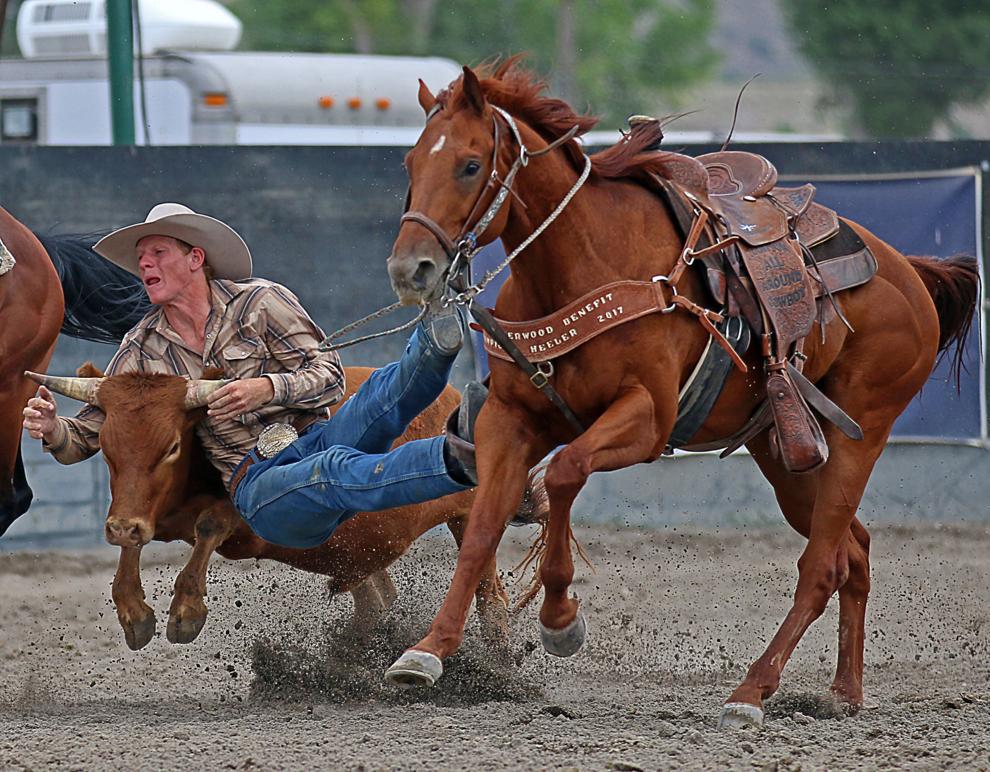 Barry O'Leary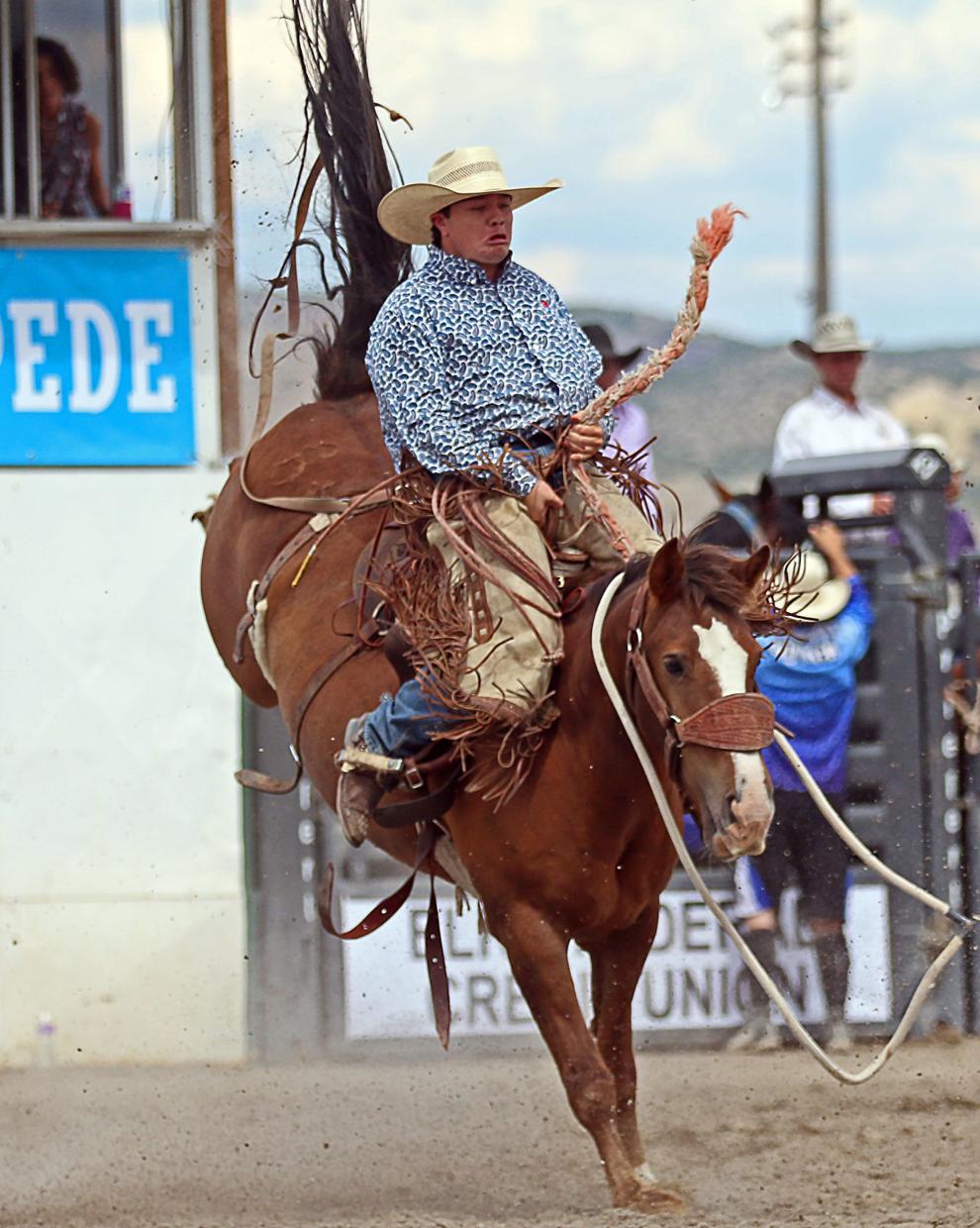 Sutton Jepsen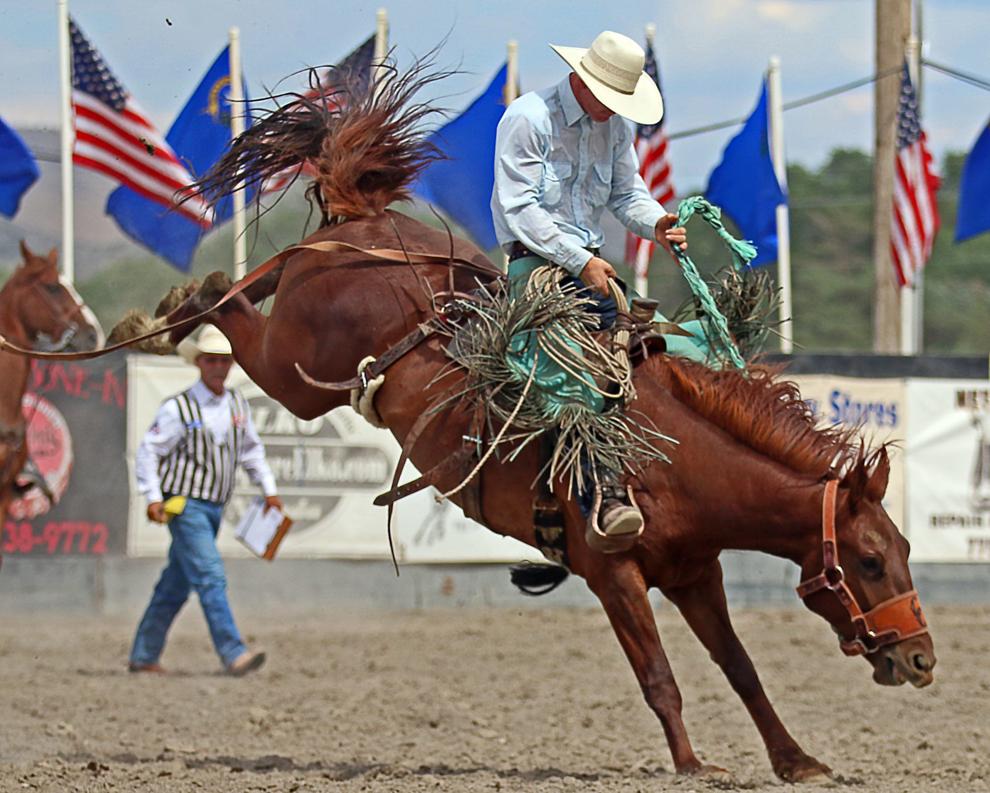 Rowdy Hutchison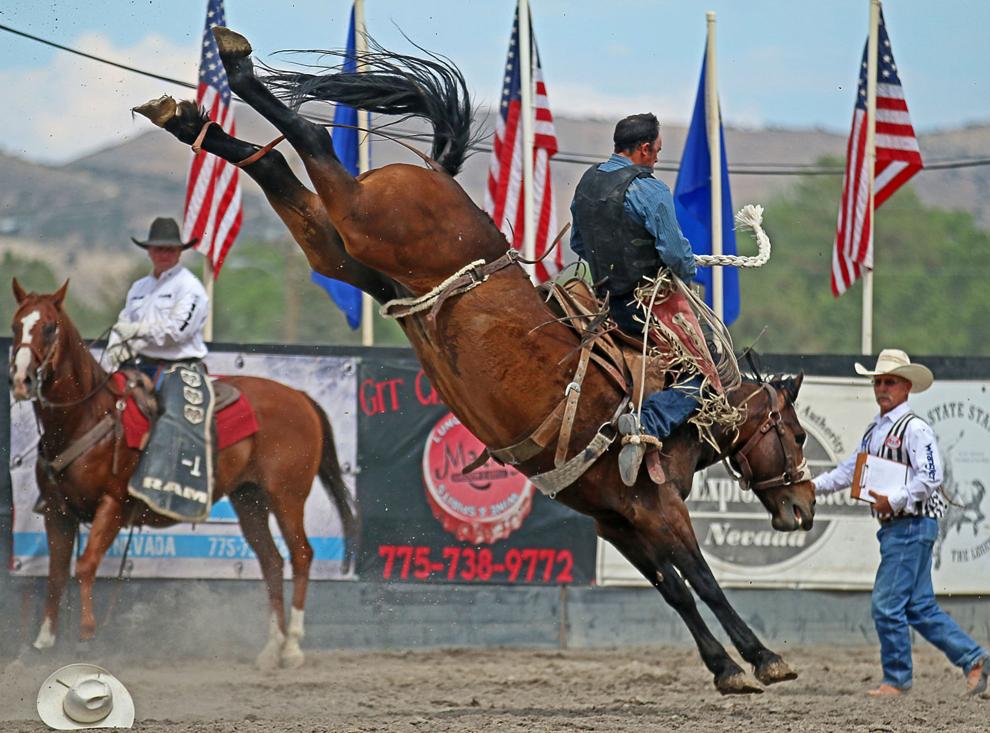 Wyatt Williams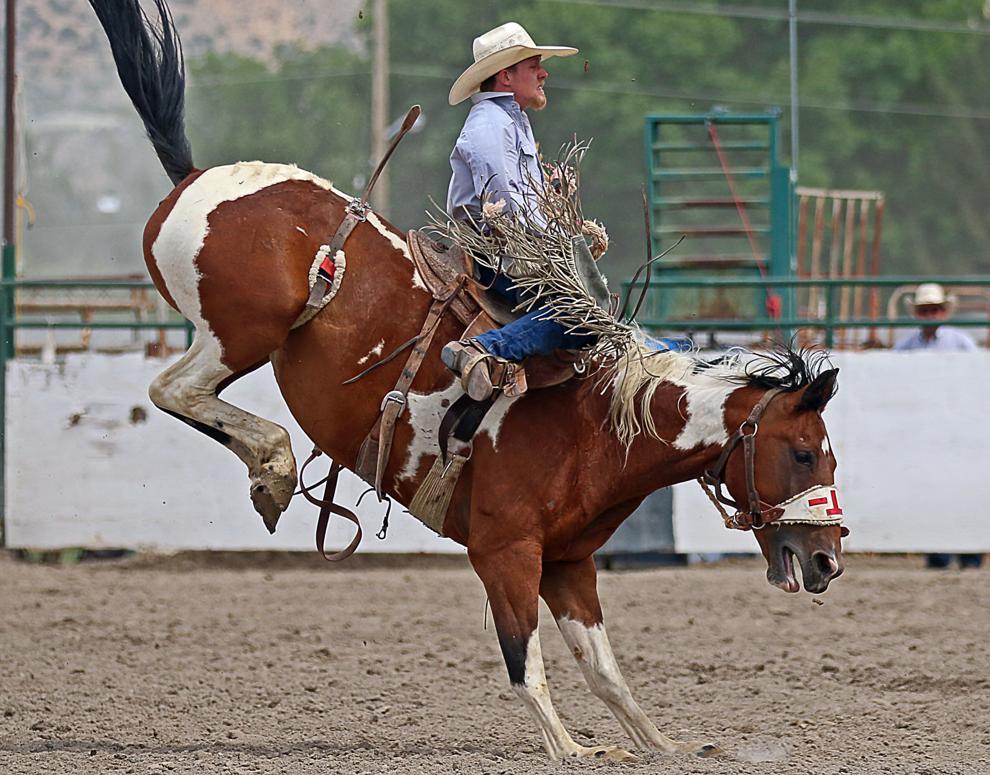 Gus King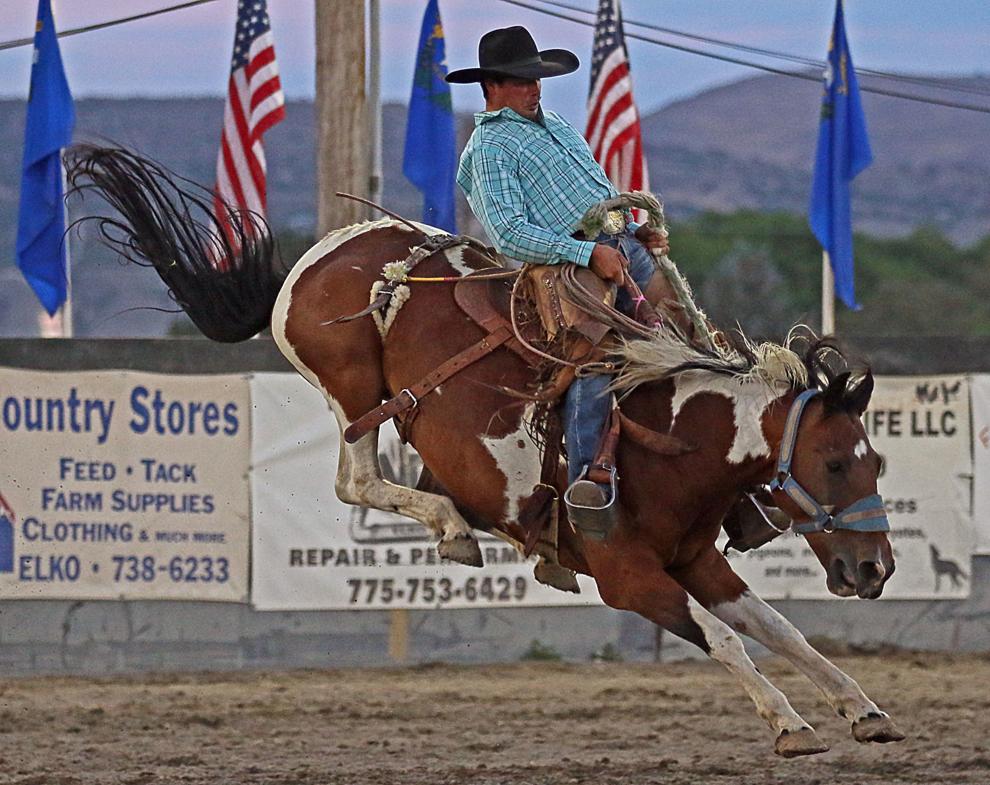 Gus King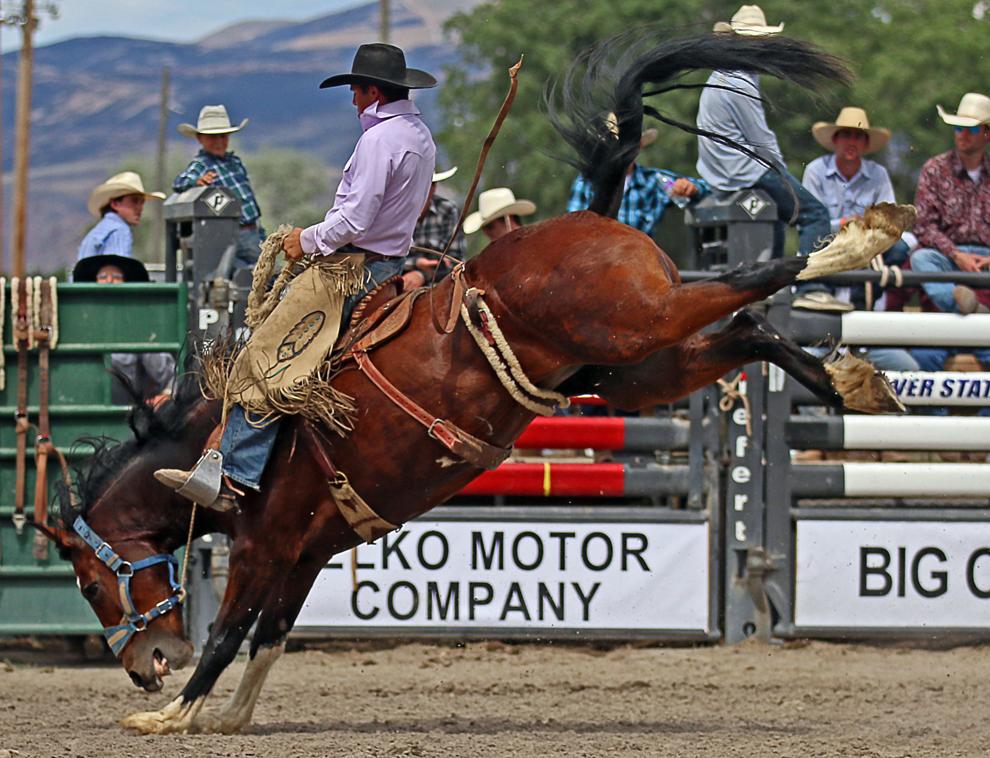 Ali Norcutt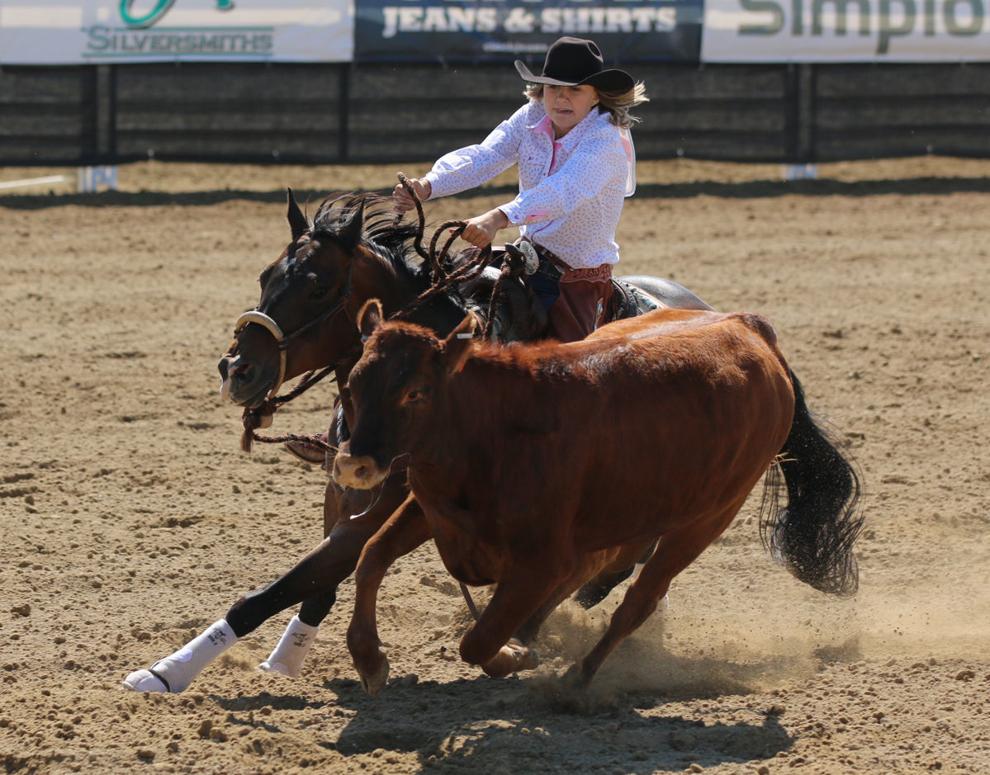 Ali Norcutt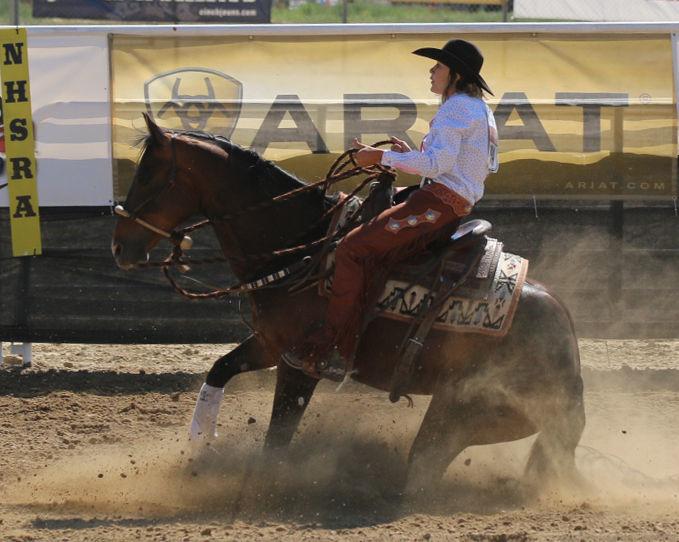 Bailey Fullmer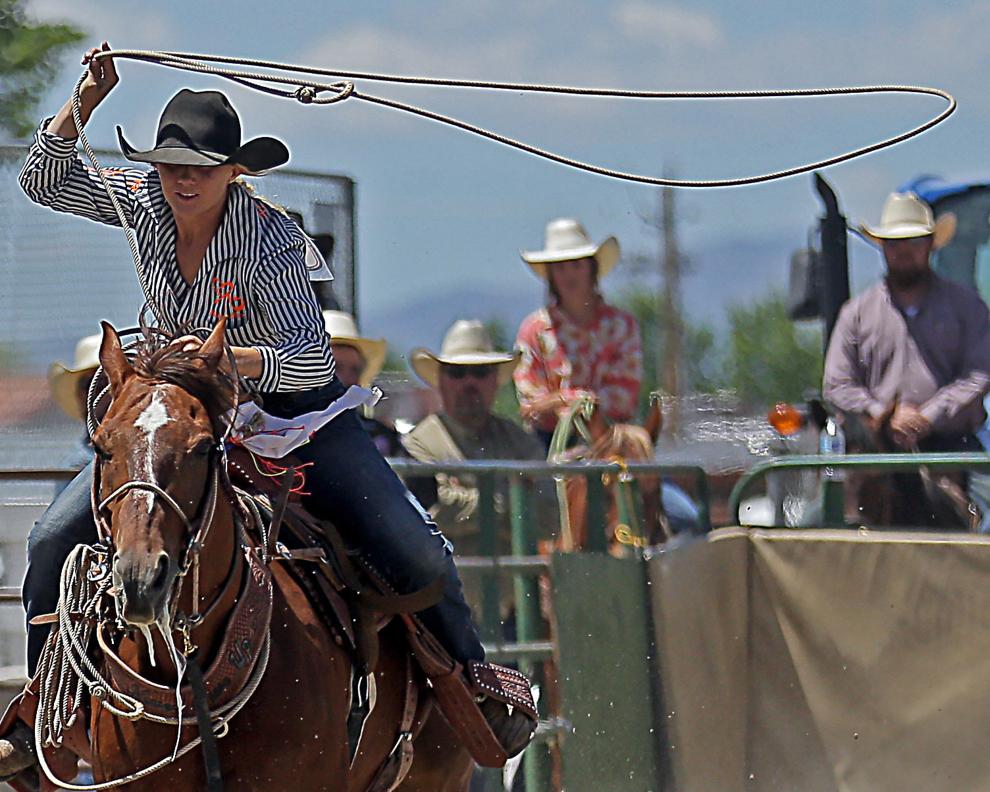 Brynn Lehman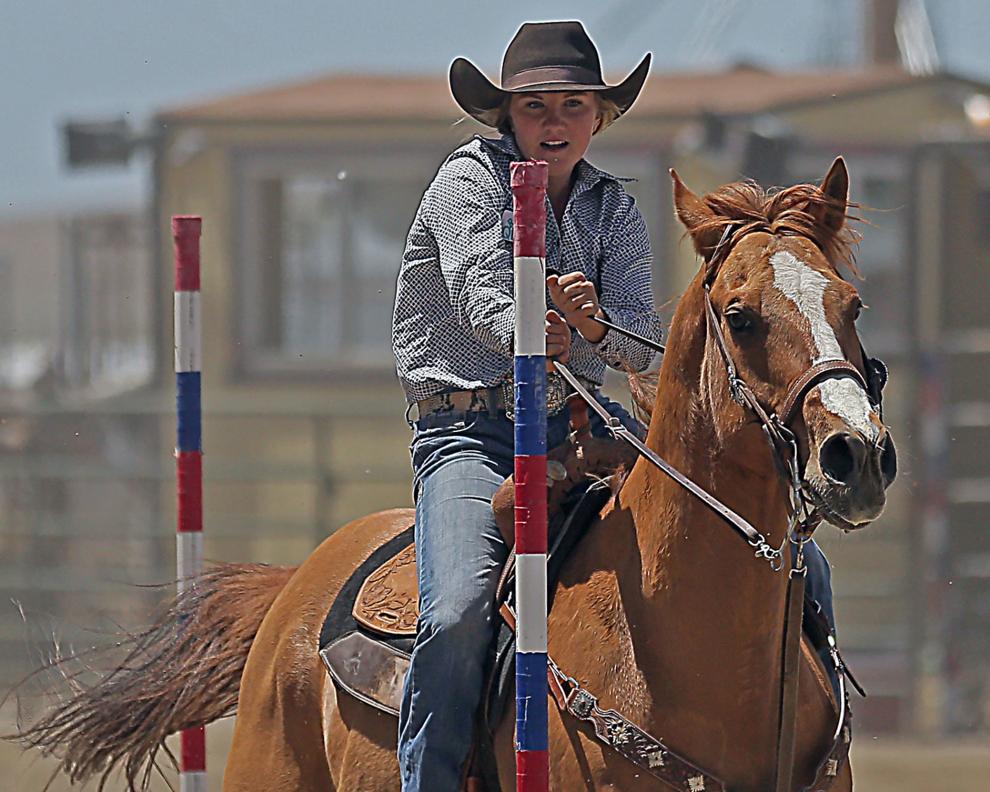 Dally Goemmer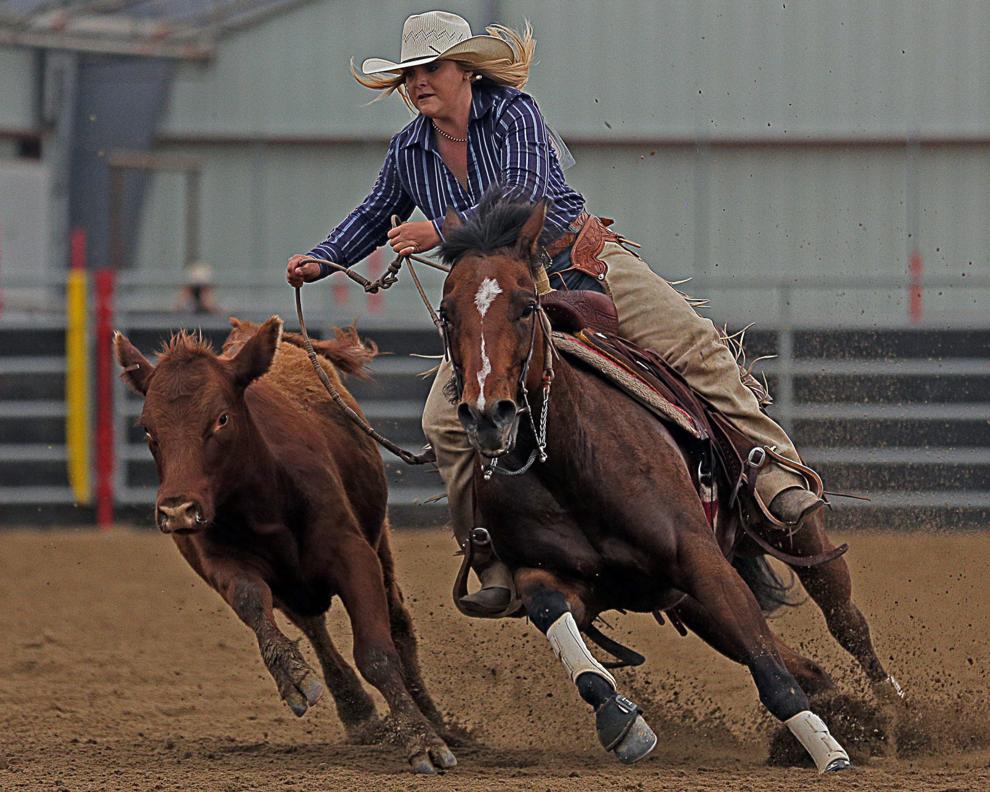 Dario Ceresola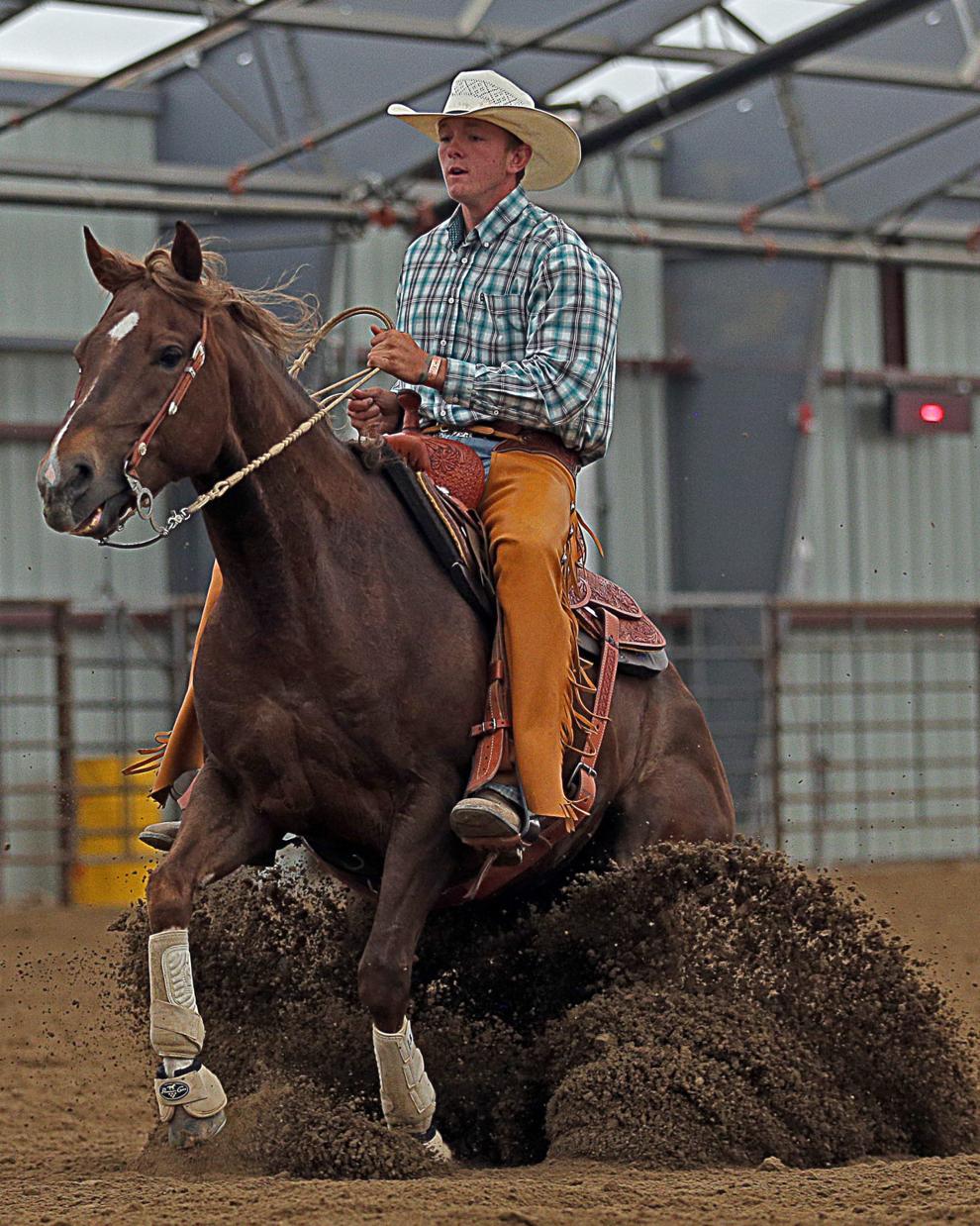 Jim Burnett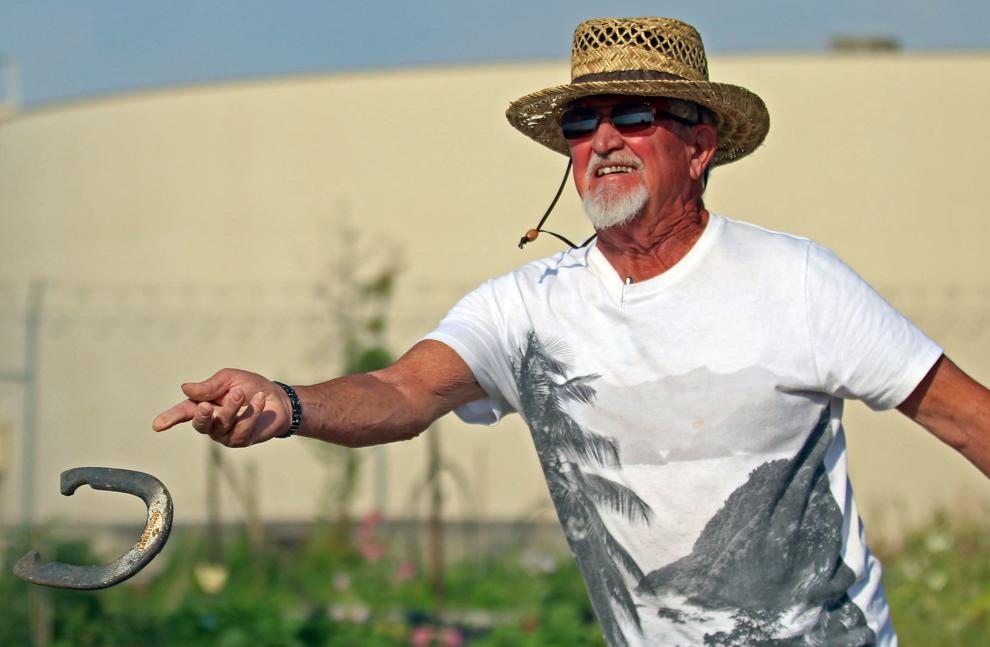 Lyle Timmons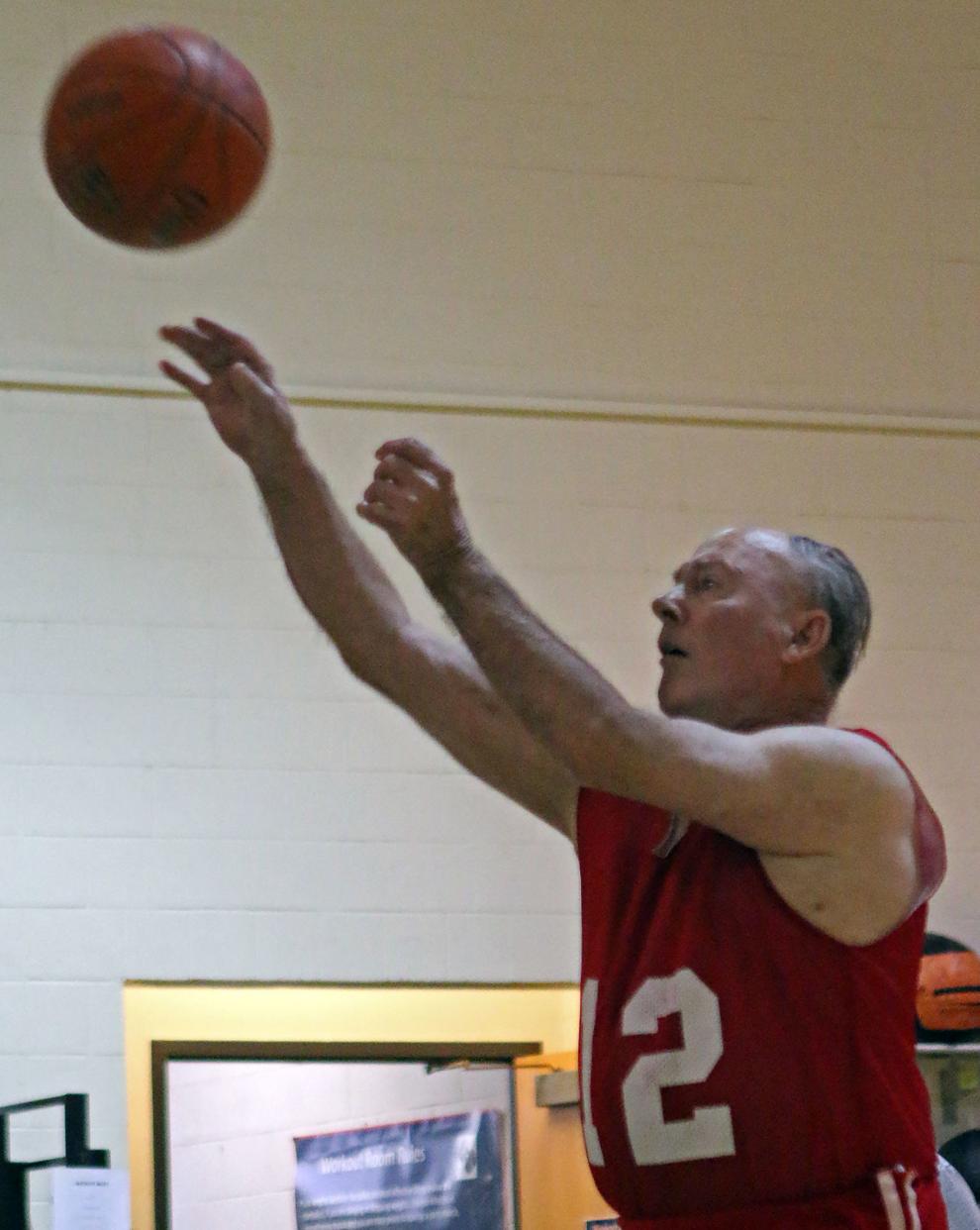 Darly Wadsworth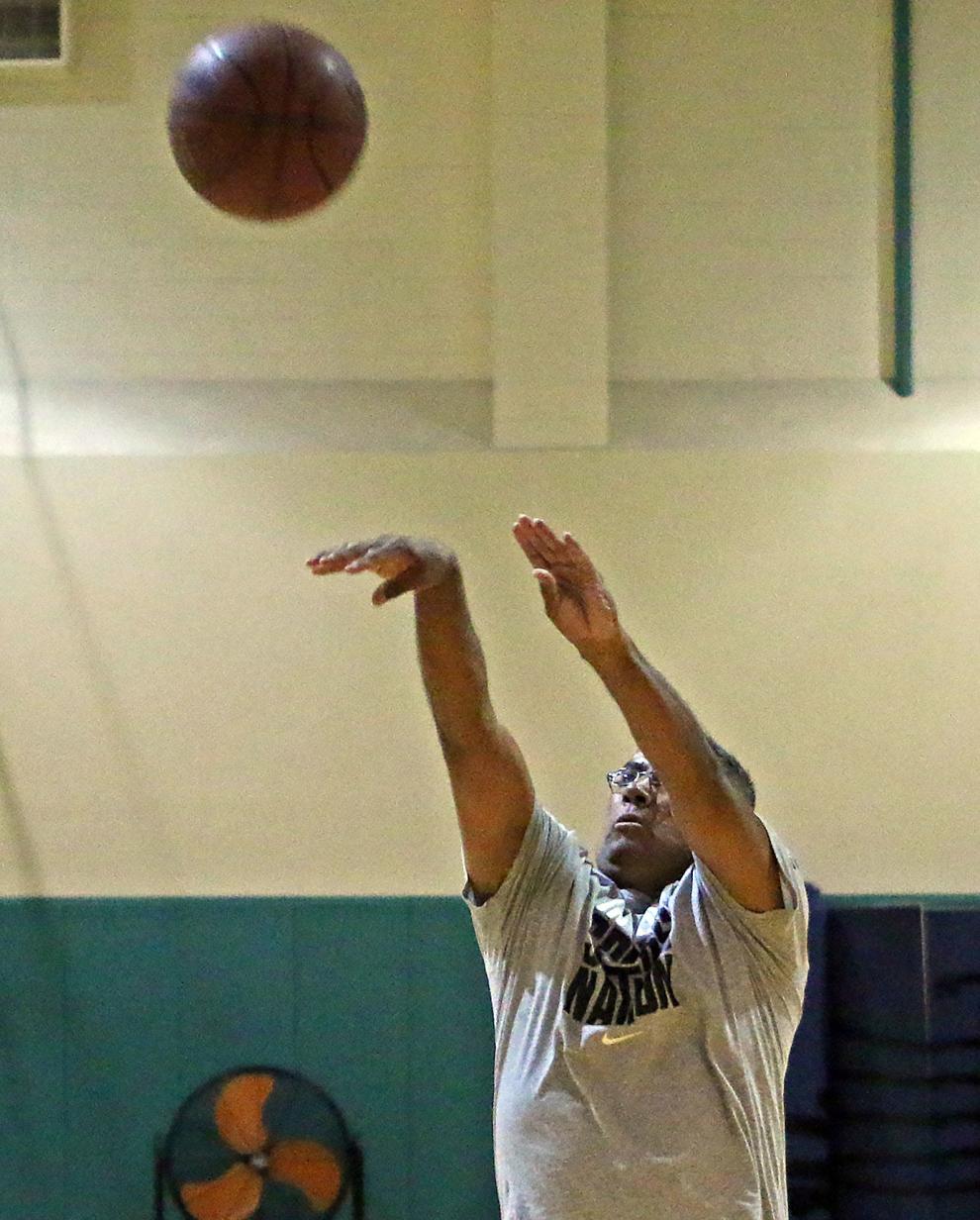 Norm Cavanaugh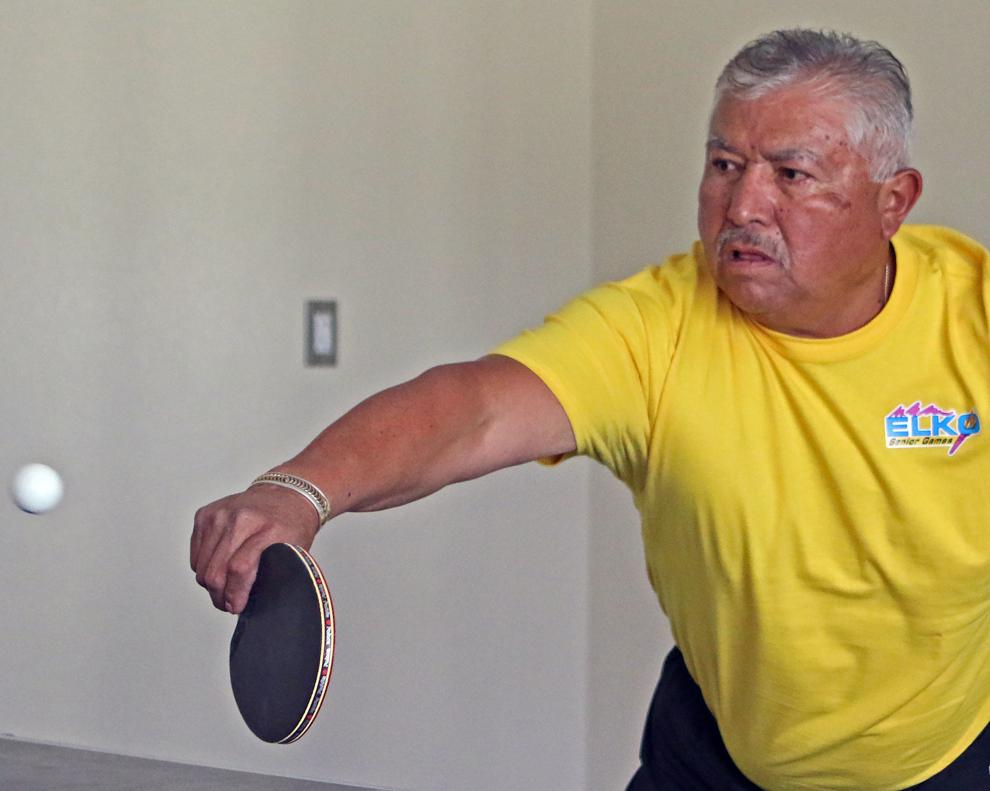 Debbie Pawelek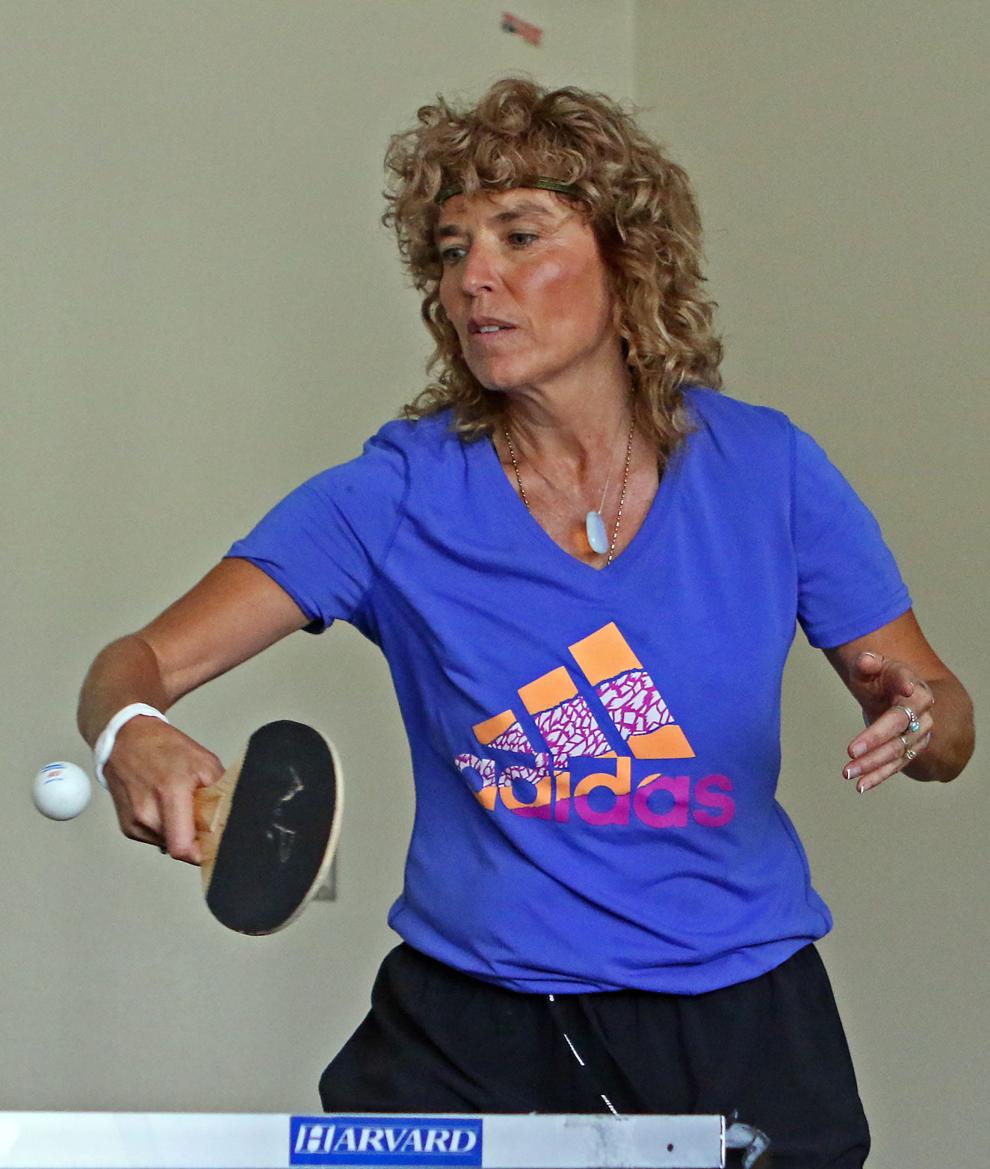 Raul Lopez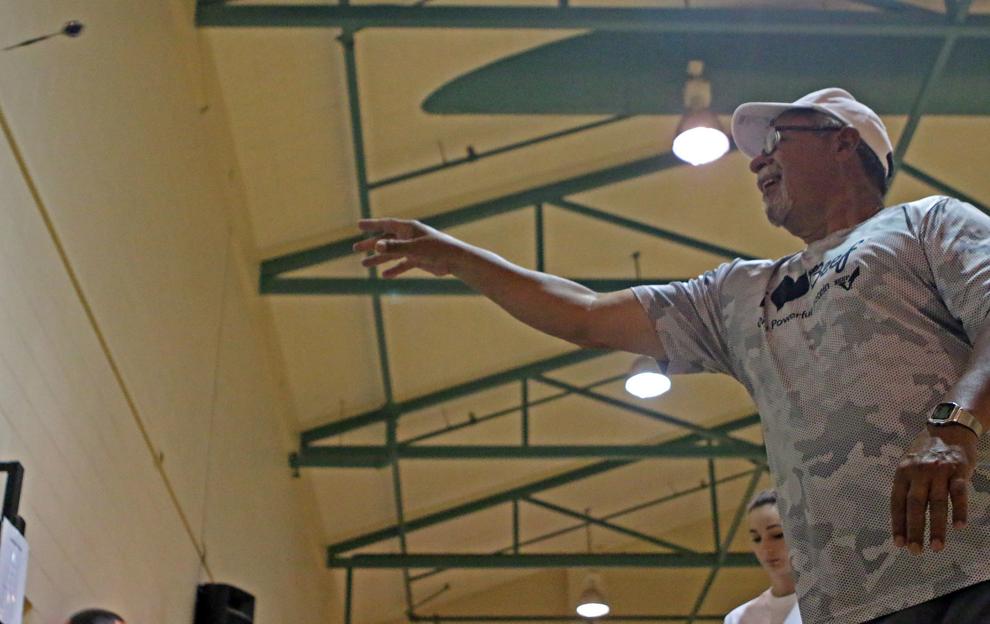 Homer "Shorty" Andrae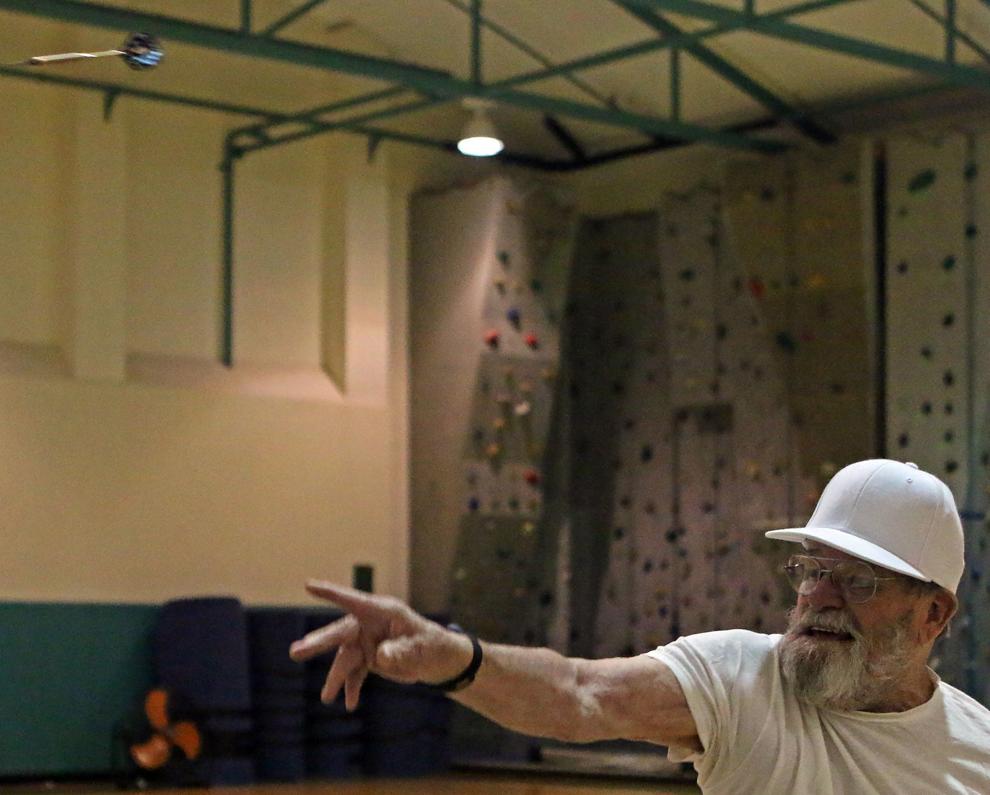 Lina Blohm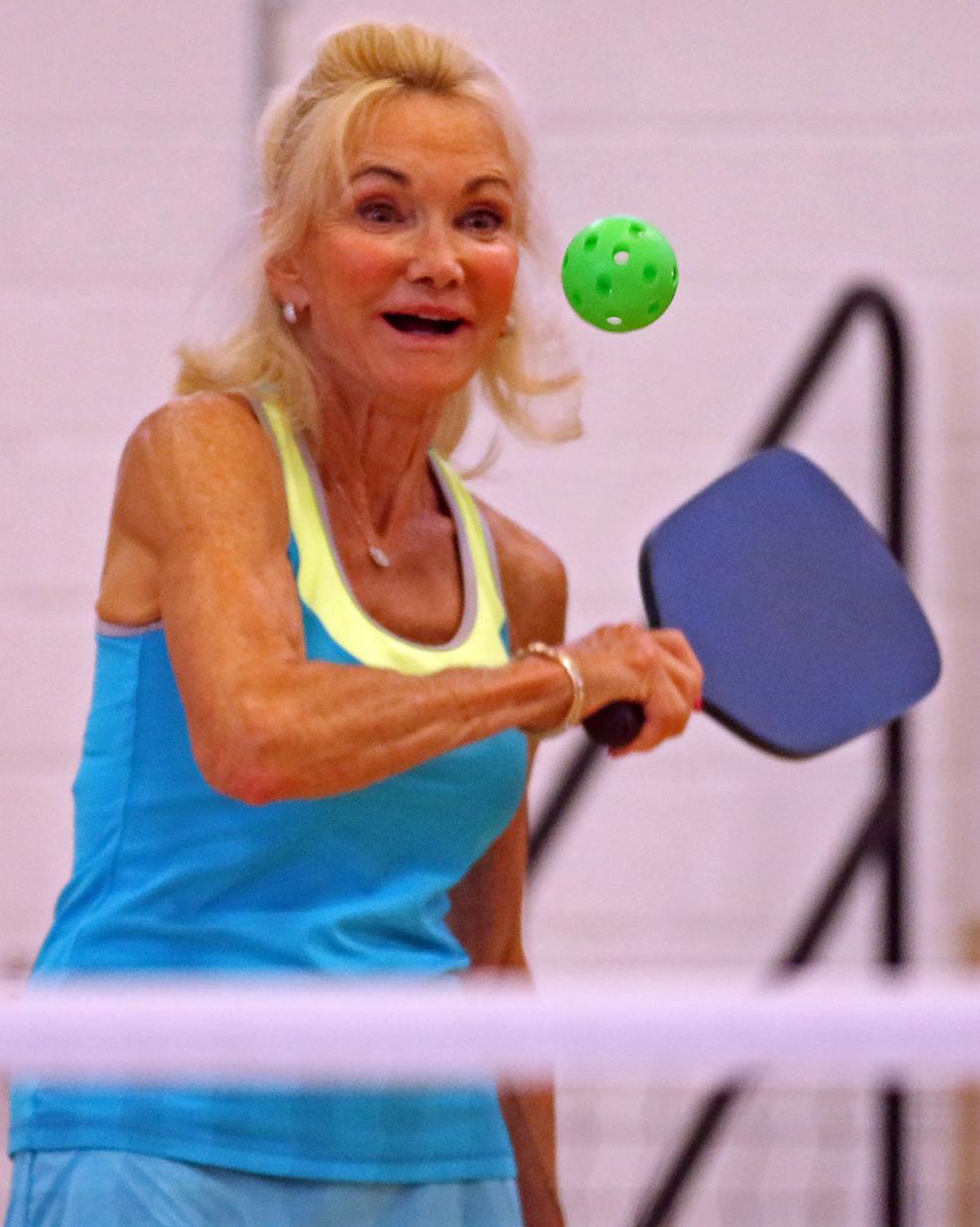 Mike Frederick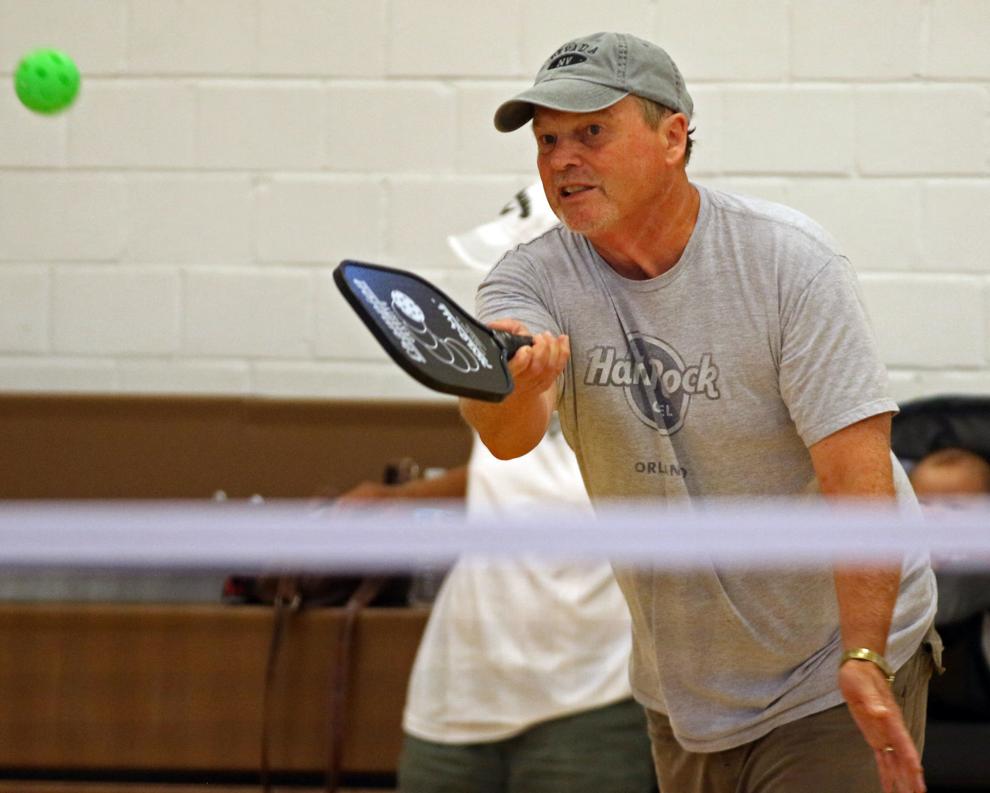 Sharon Sutherland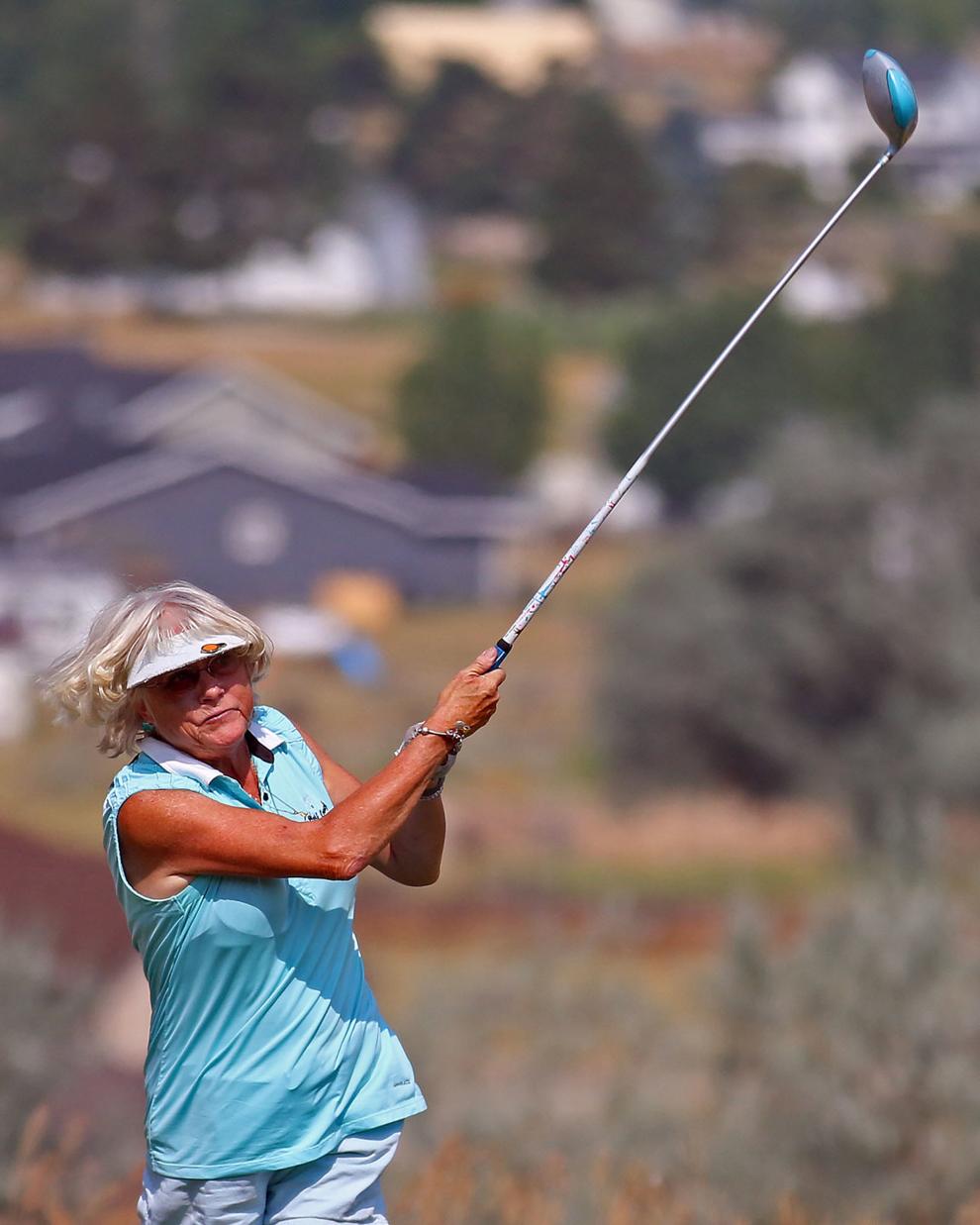 Donald Reitmeier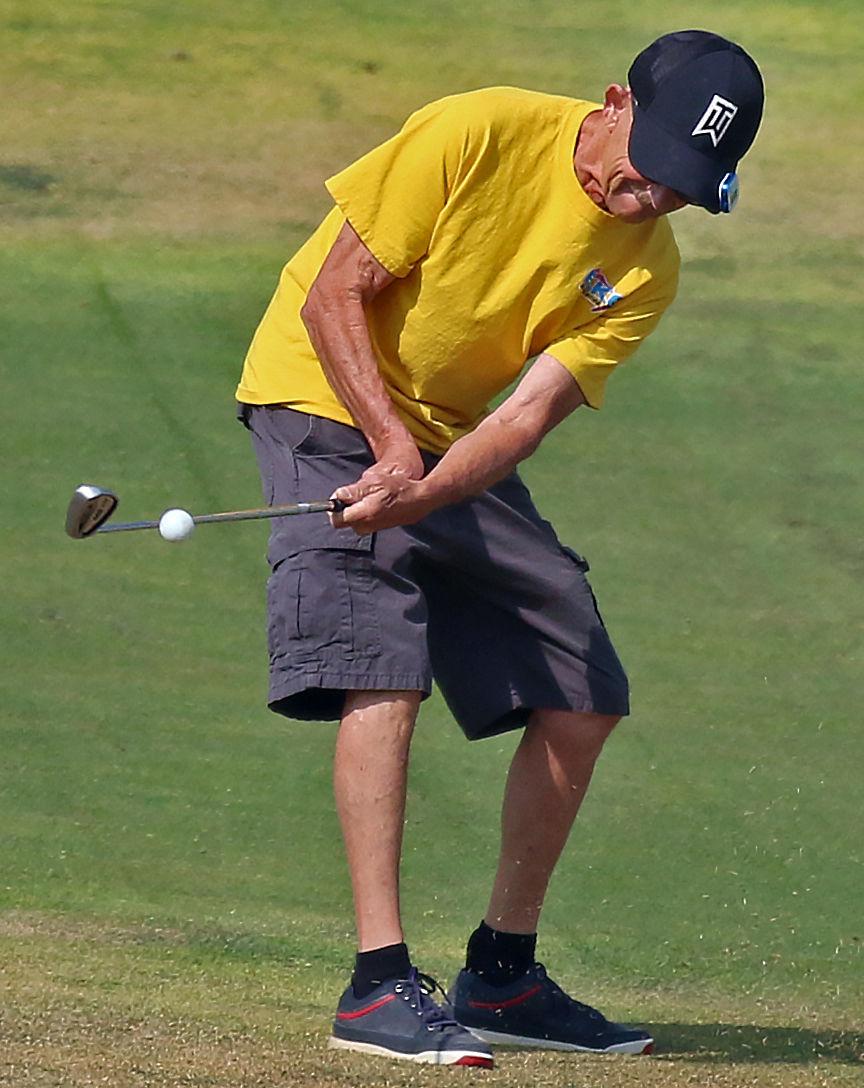 Ray Kehn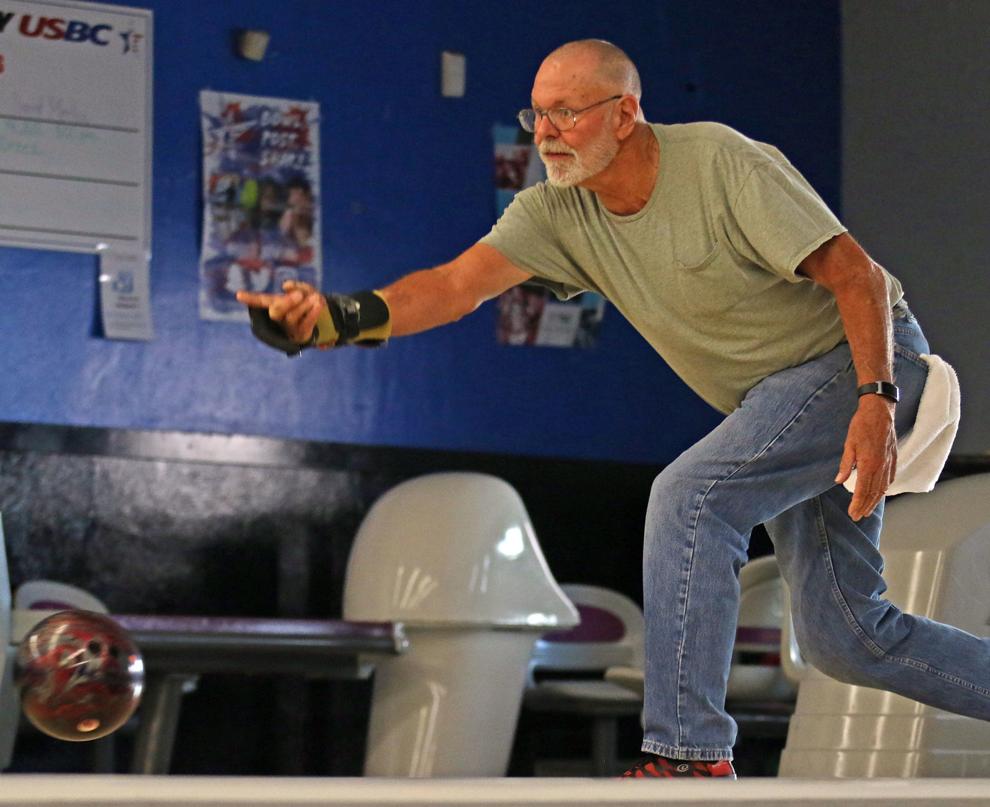 Louise Aguirre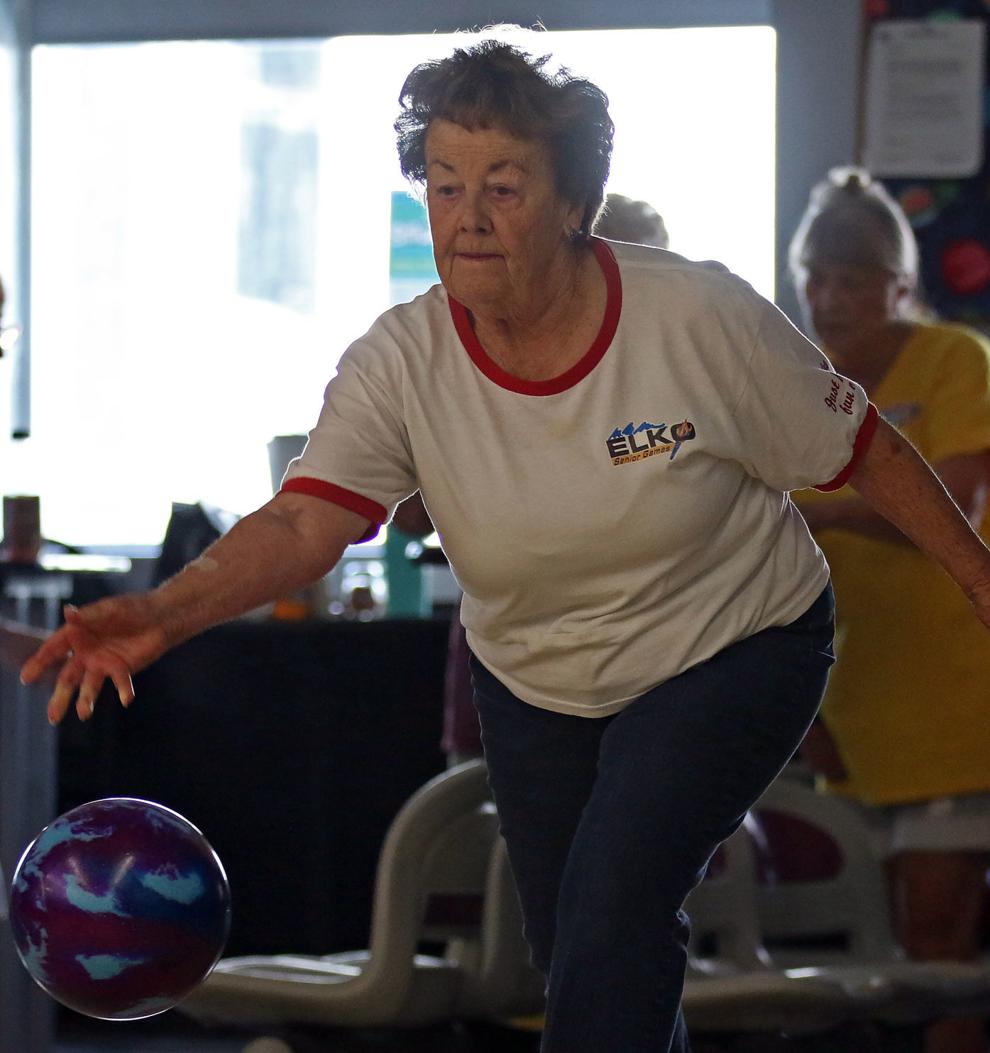 Lou Basanez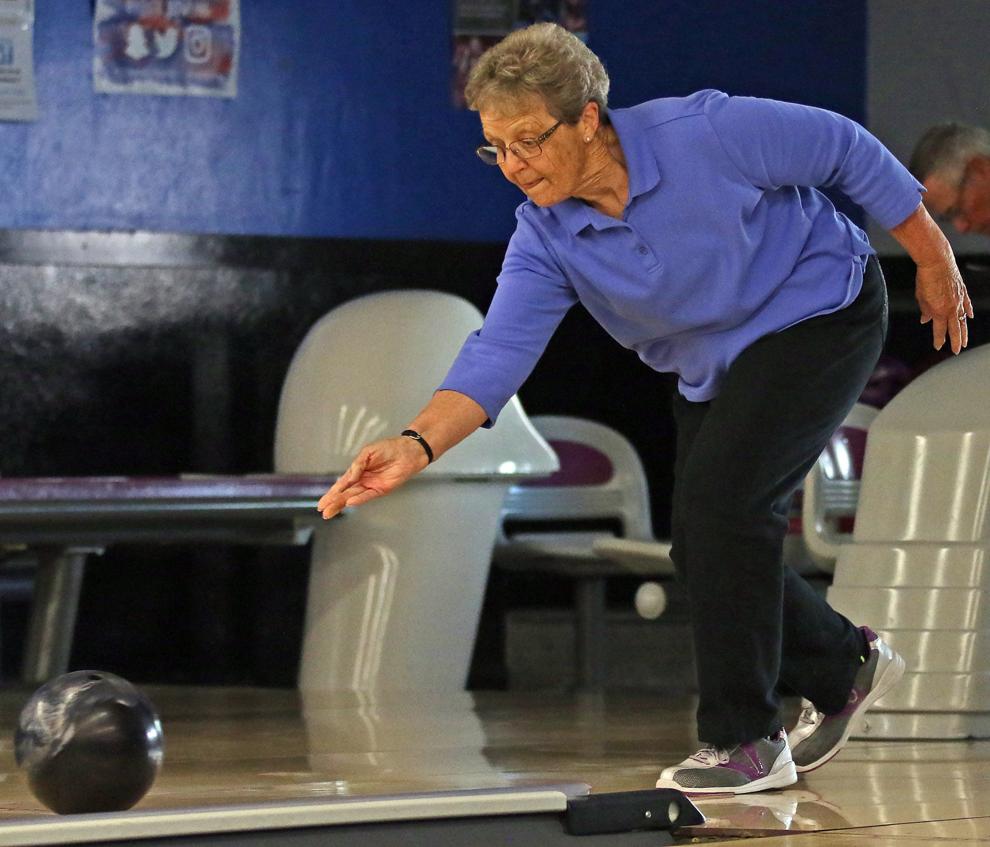 Darrell Jernberg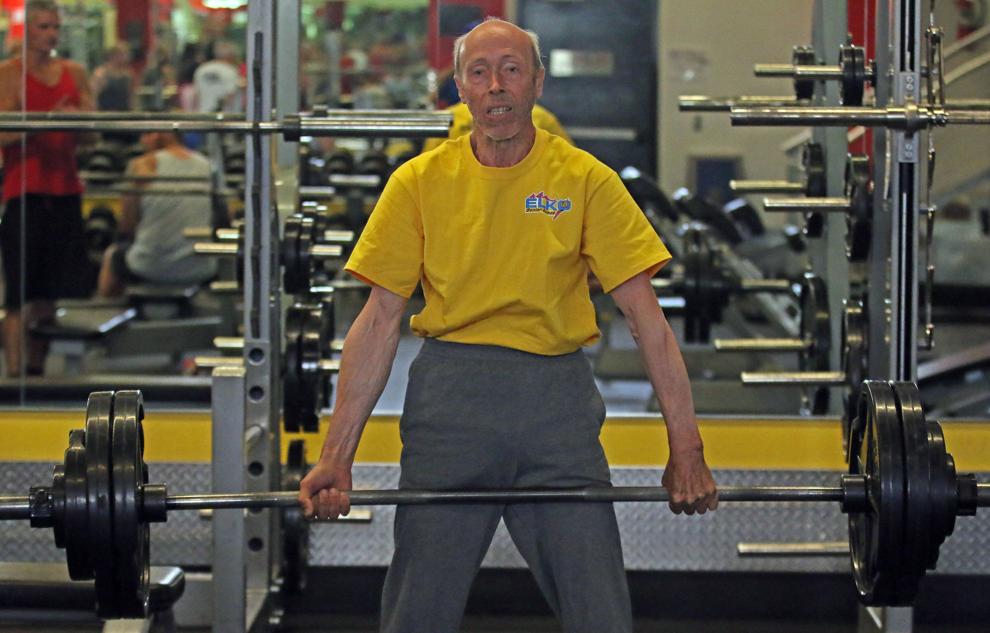 Fred Oberding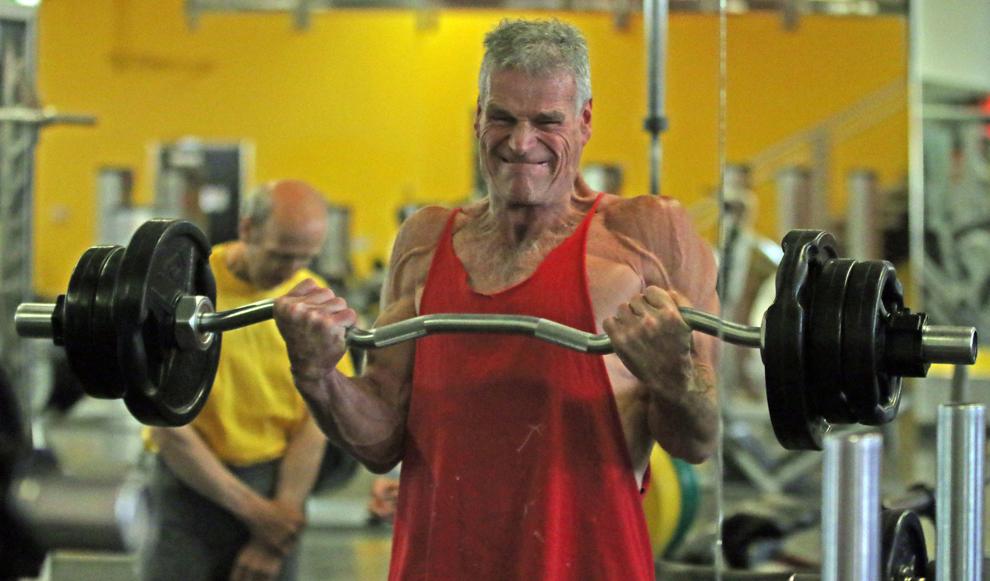 Billy Oberding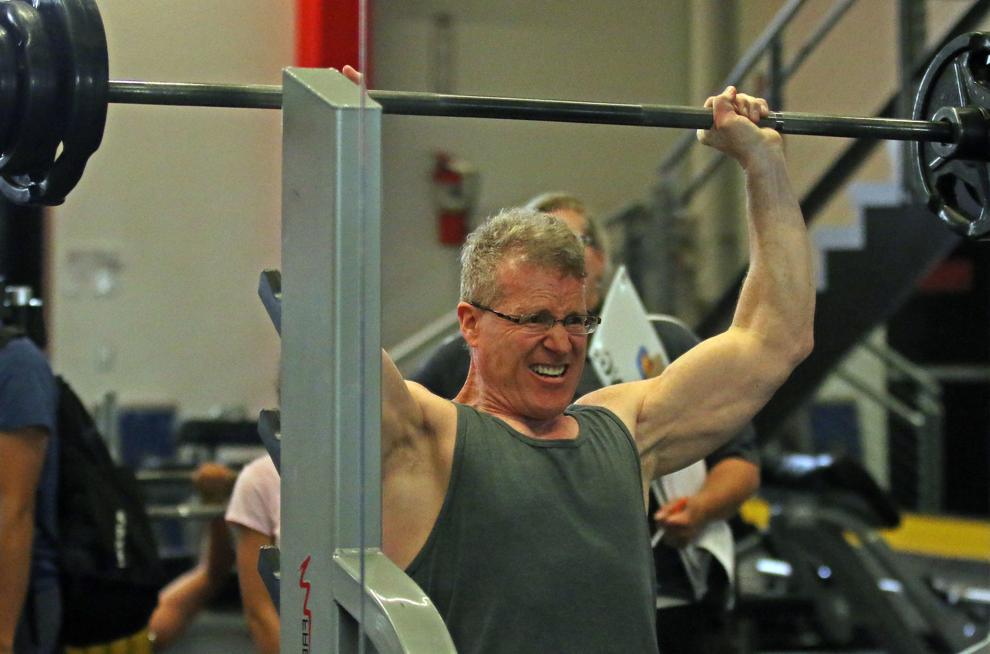 Ruby Jo Kelly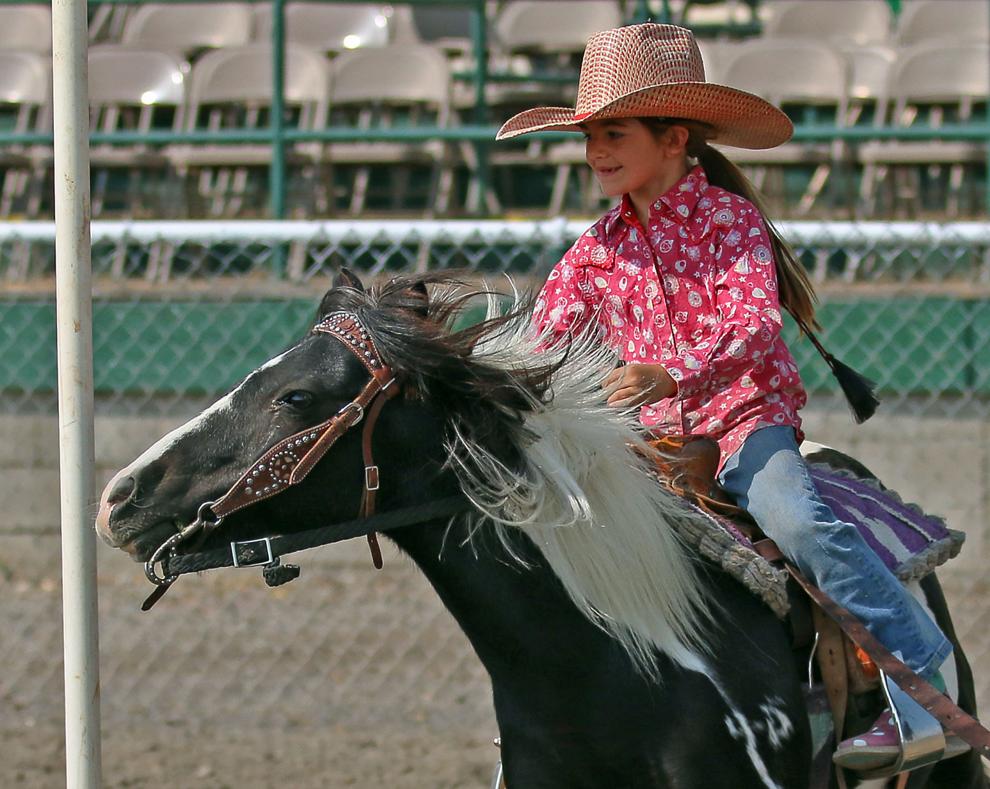 Cody Rowley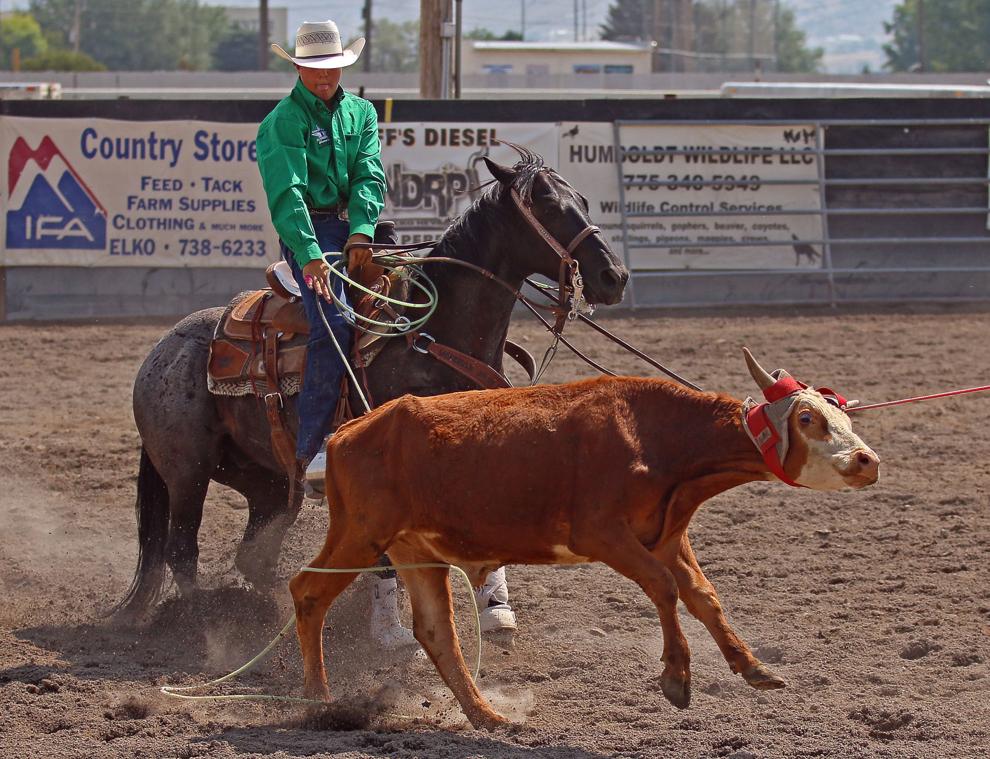 Cray Tervort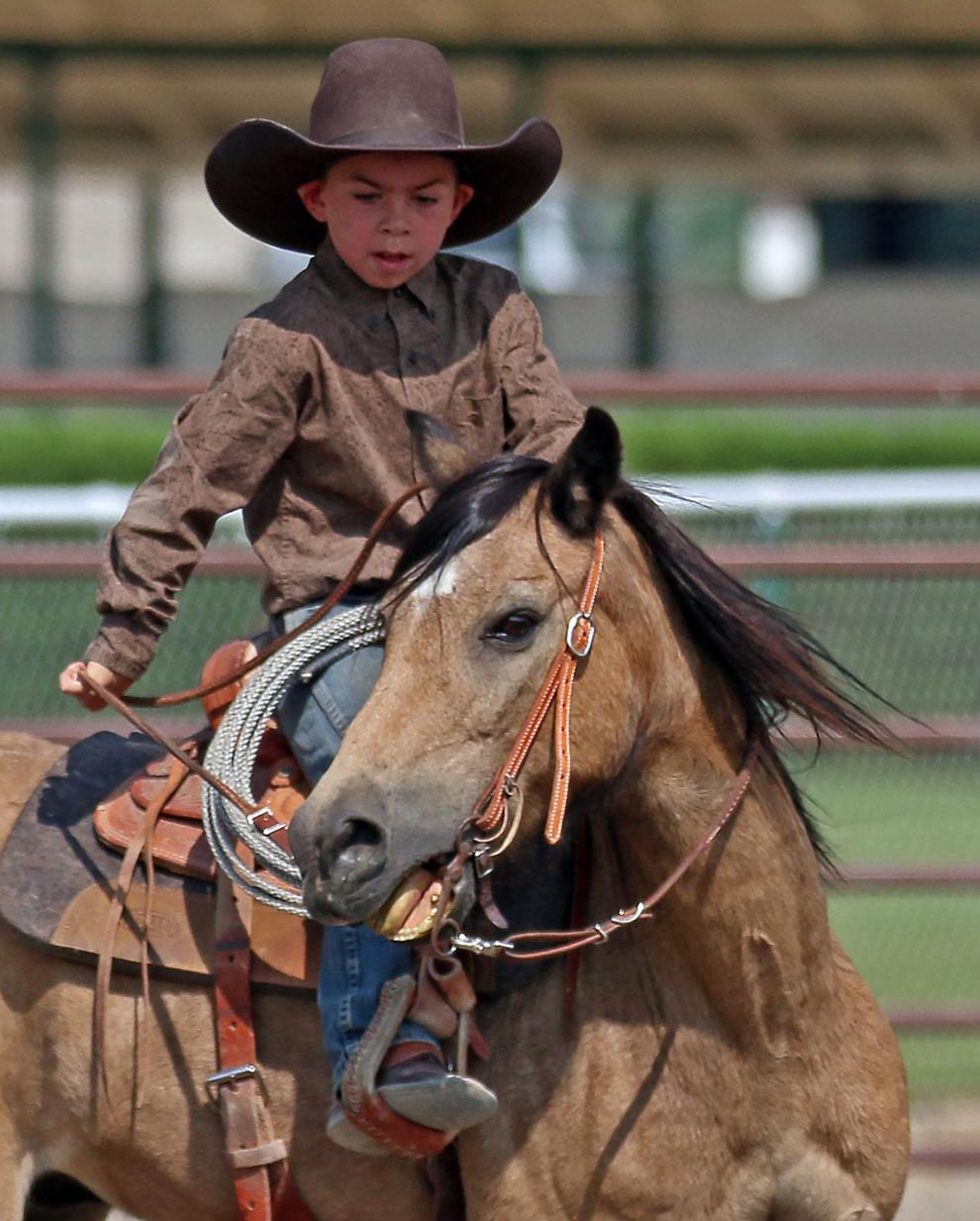 Arlee Morrison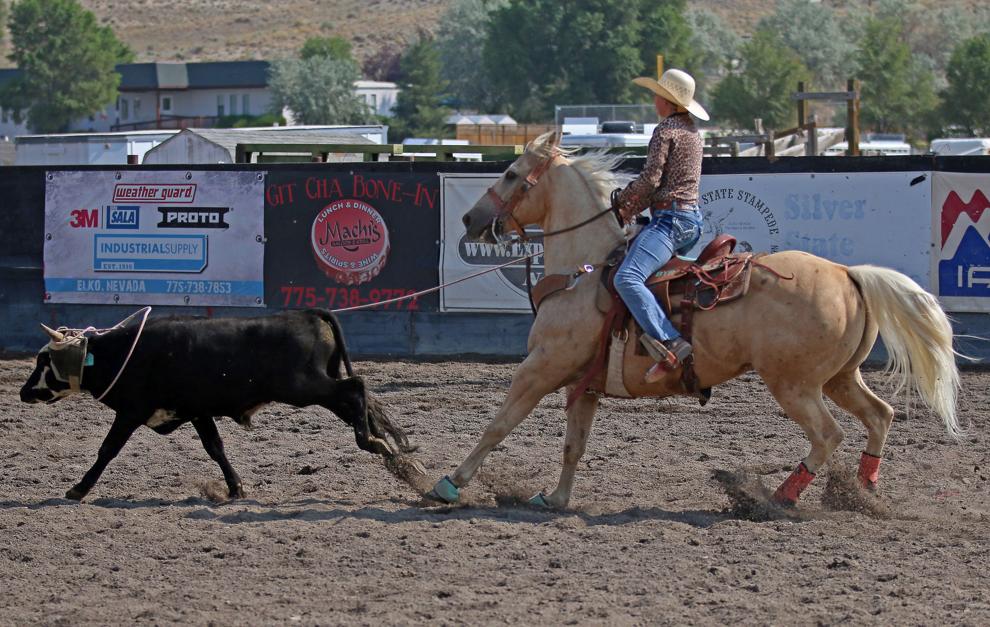 Hannah Rose Kelly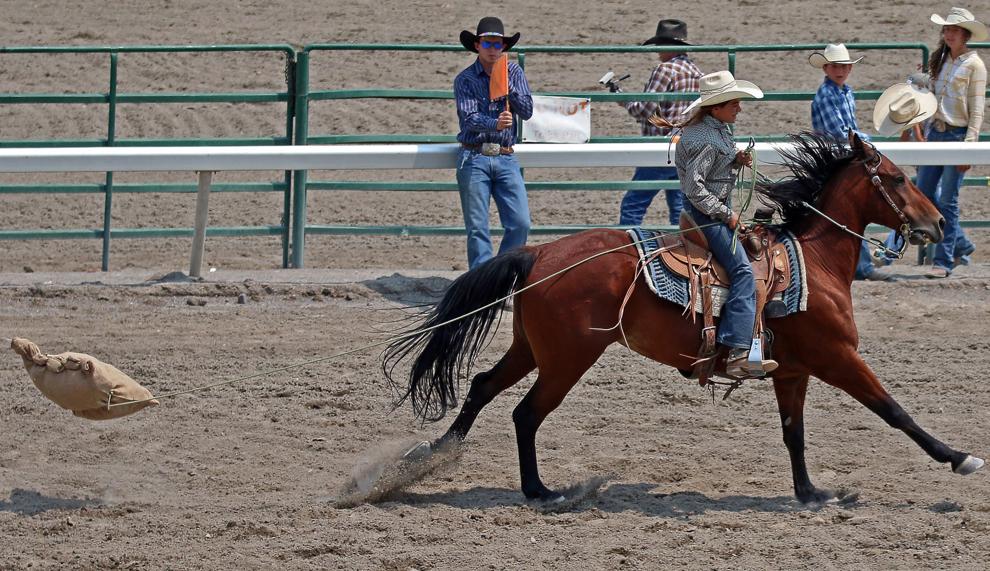 Kobe Ames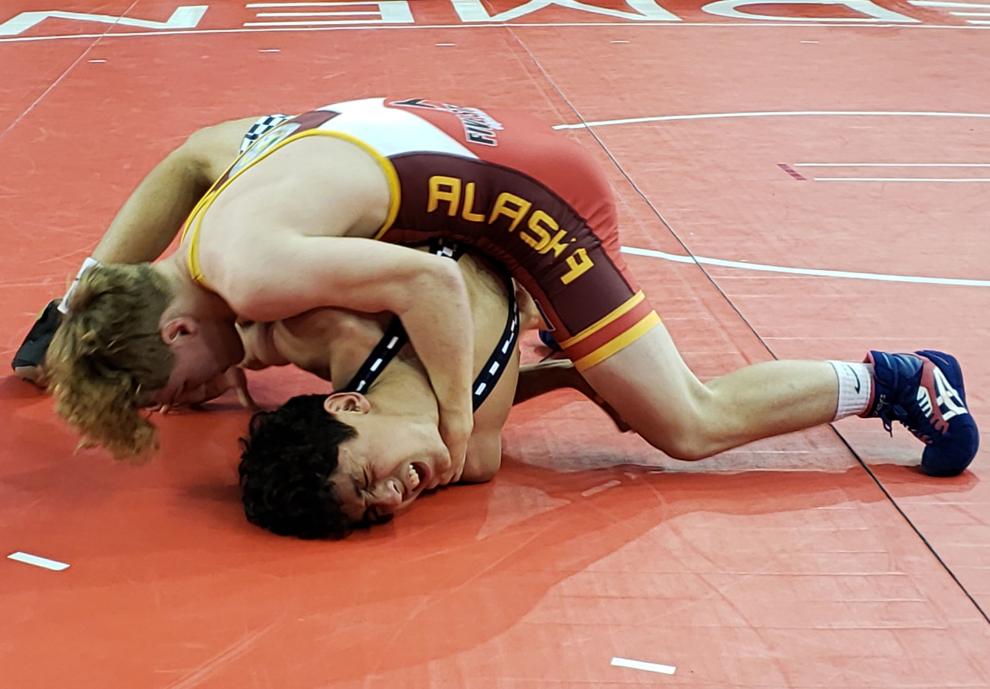 Kobe Ames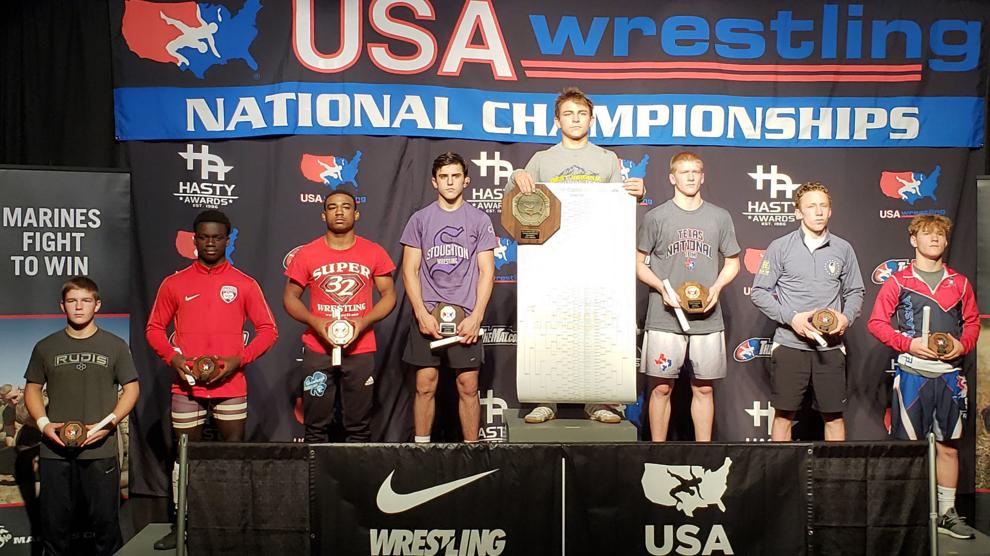 Coach Gil Llewellyn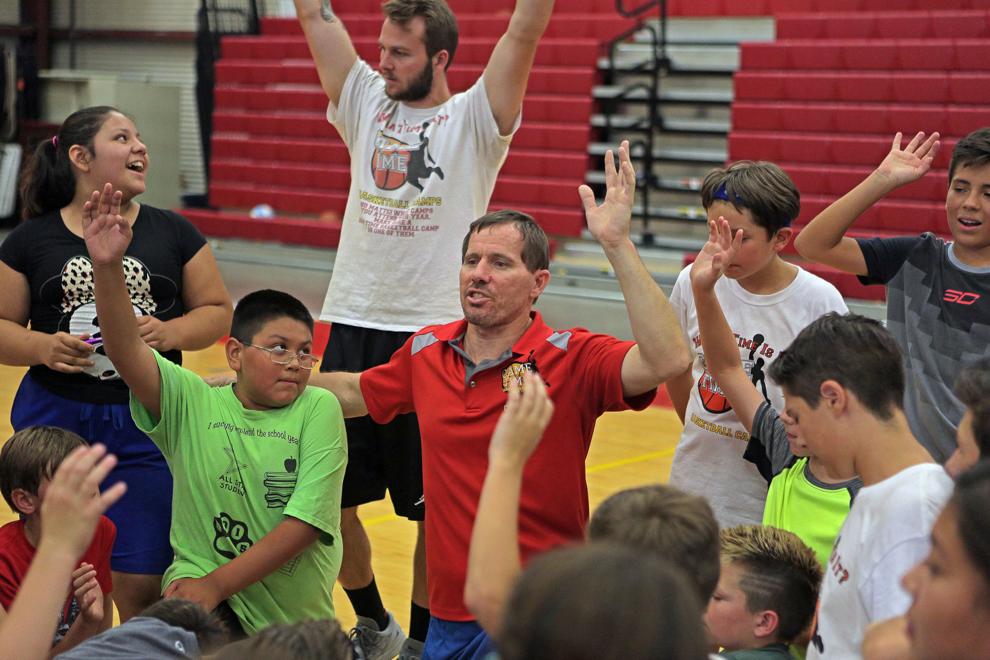 Game Time Basketball Camp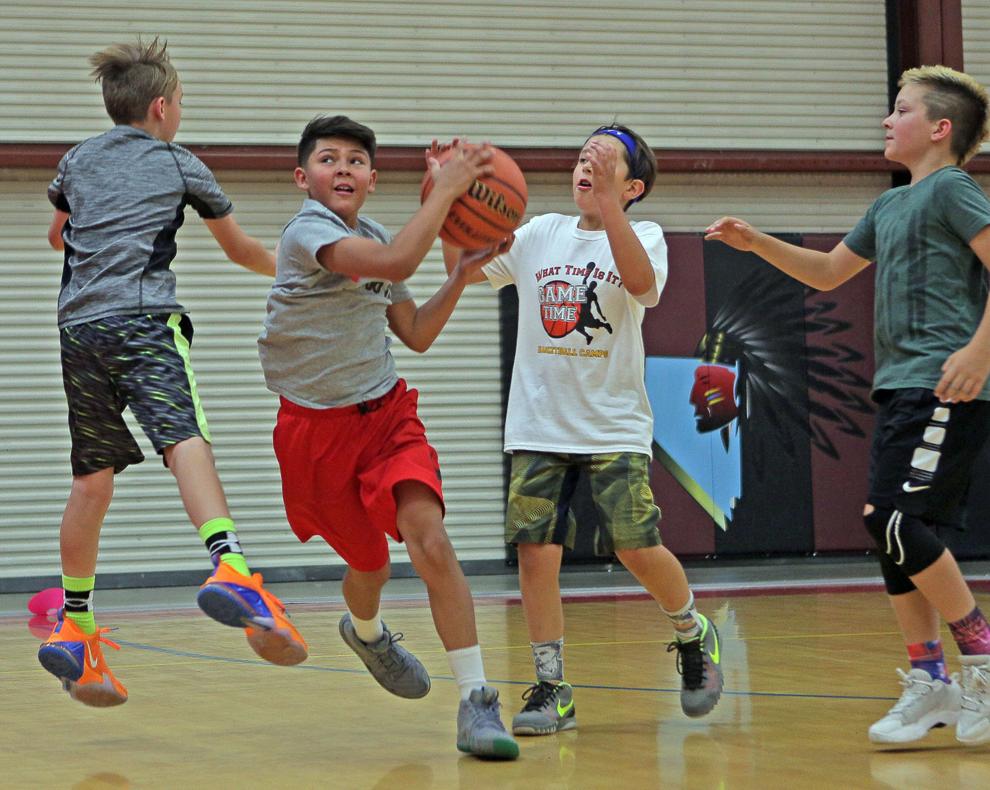 Game Time Basketball Camp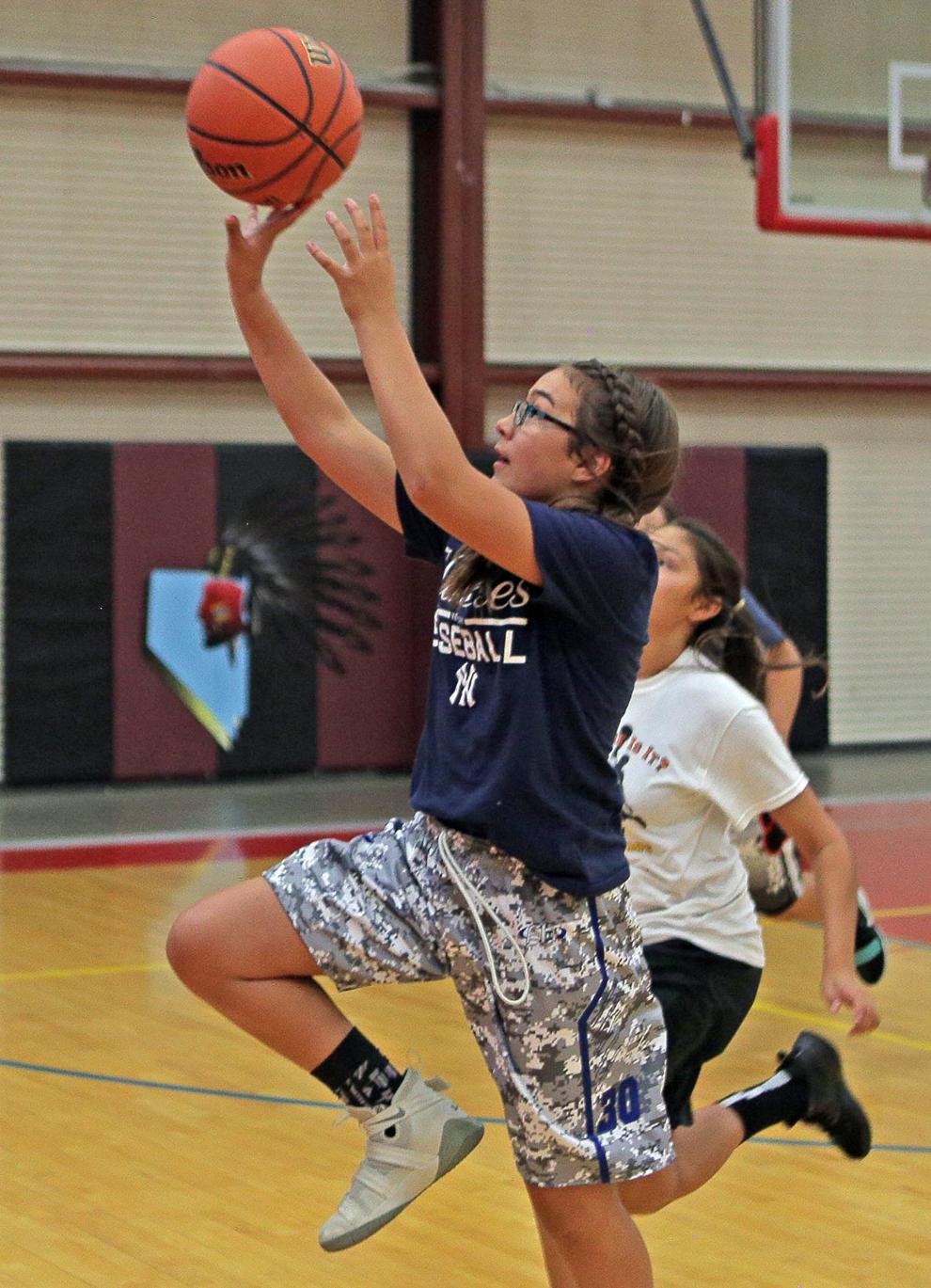 Coach Gil Lllewellyn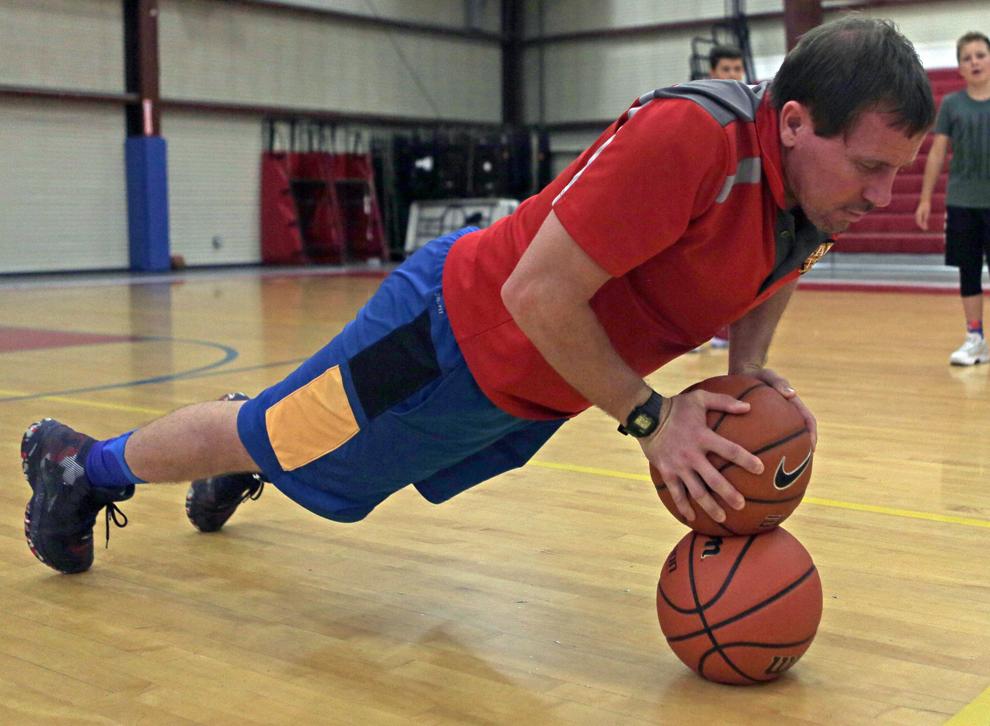 Moms of football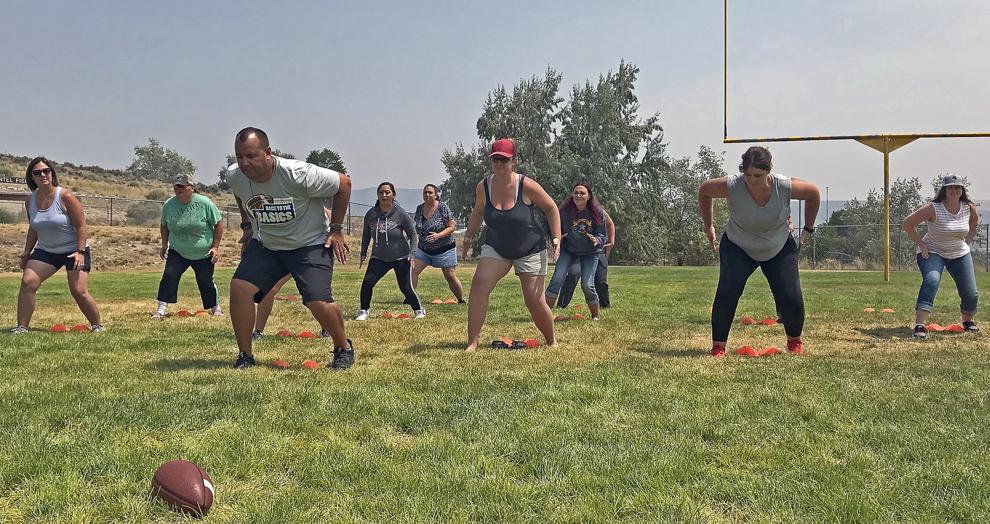 Back to the Basics quarterbacks award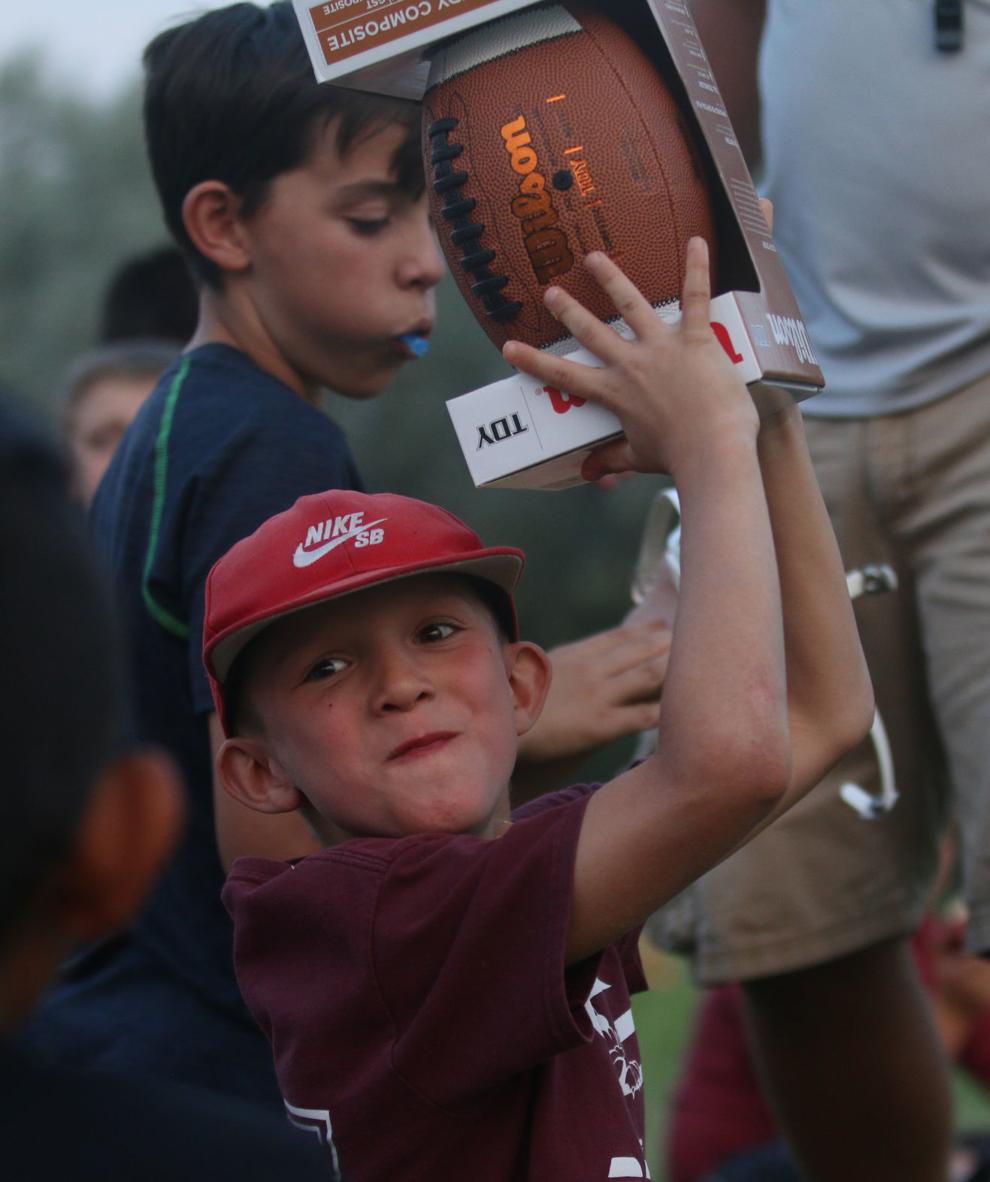 Back to Basics catch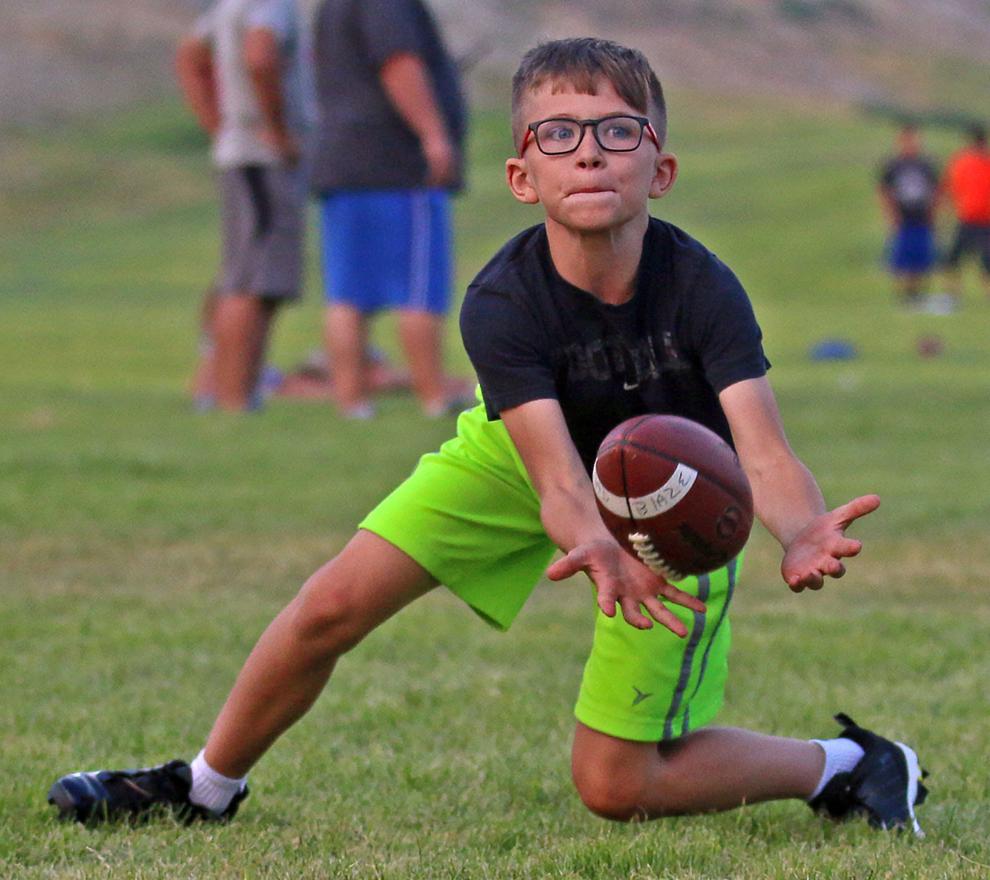 Coach Ronnie Brown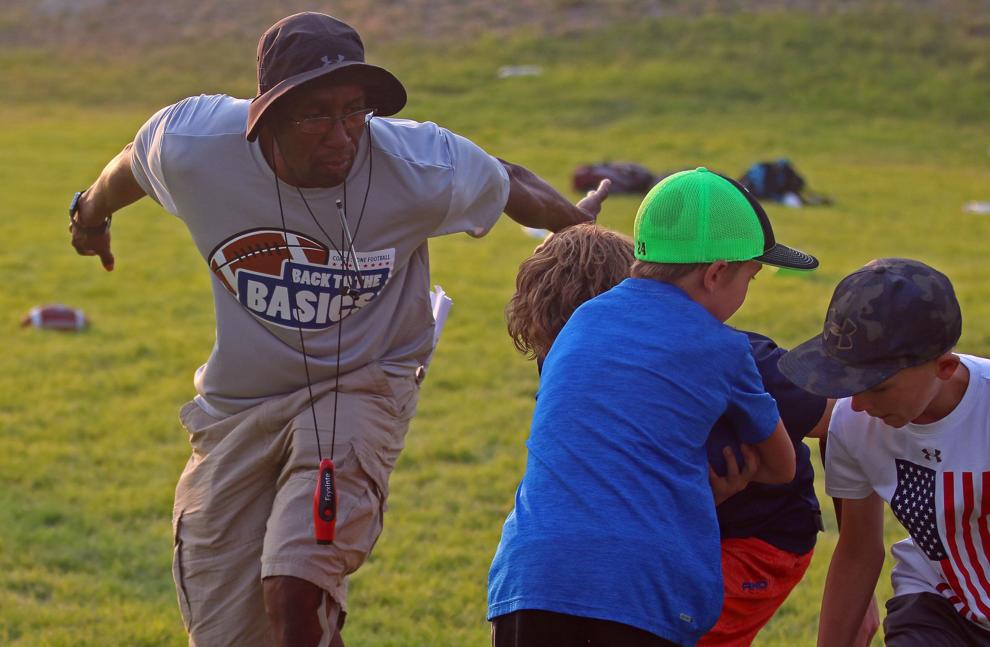 PB Athletics hydration bag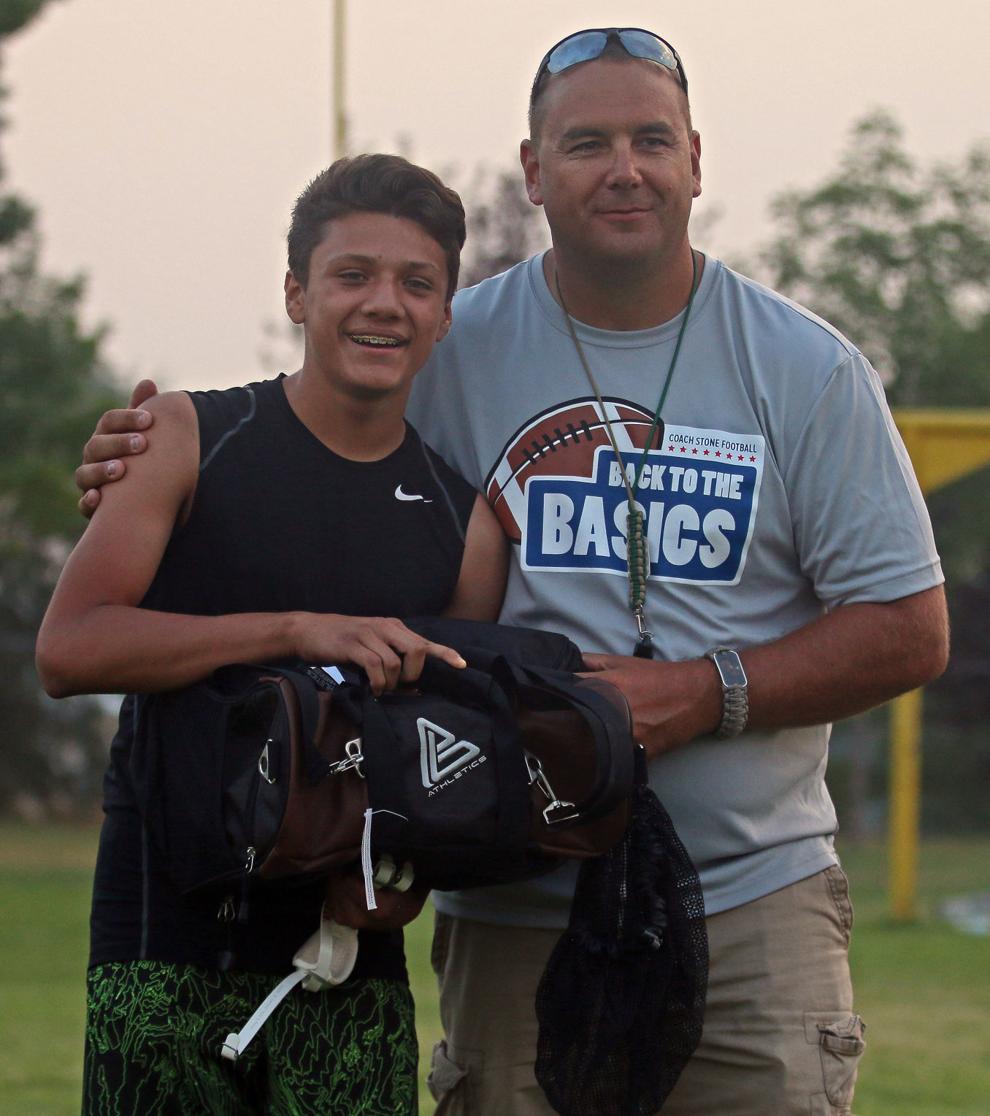 Coach Anthony Stone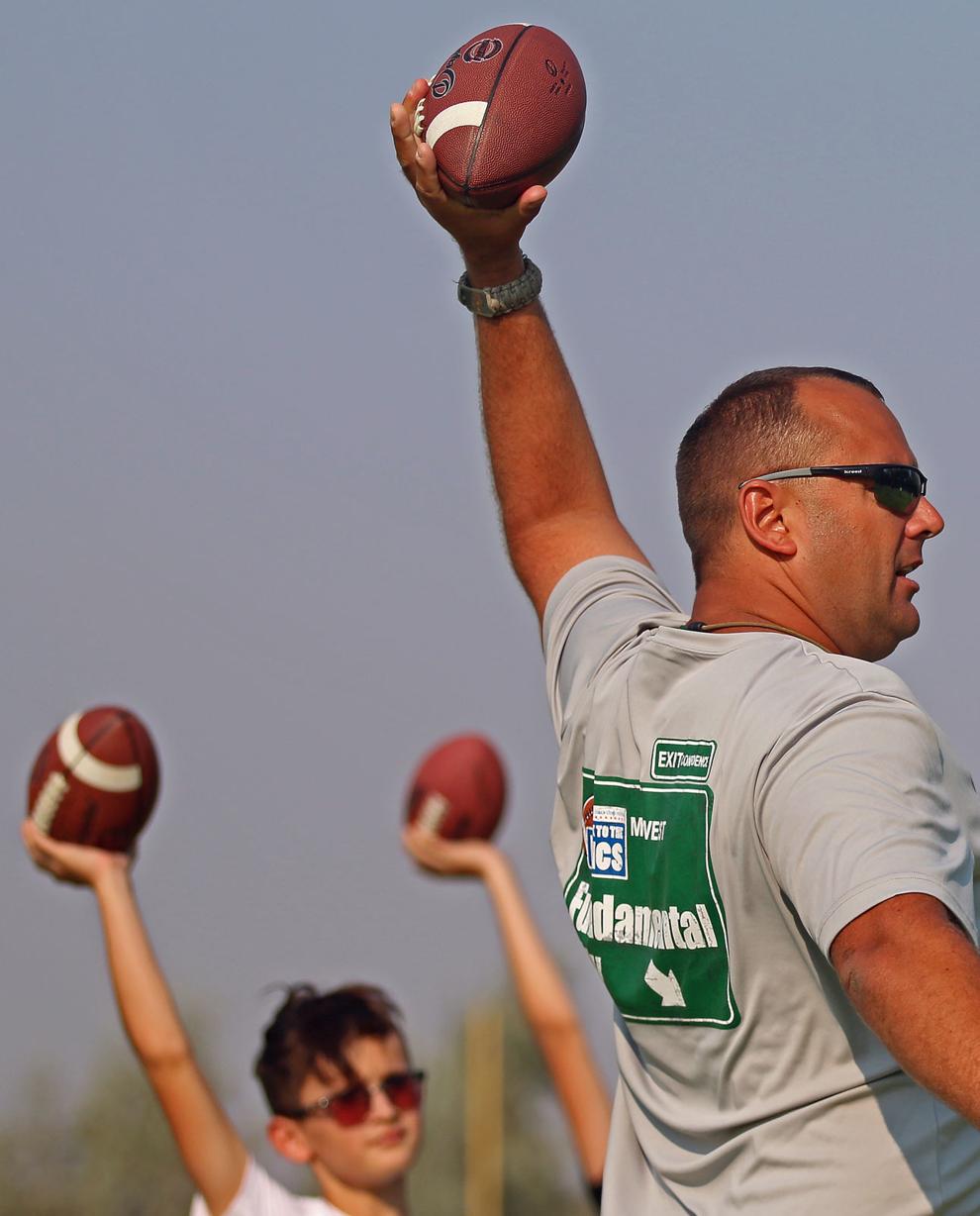 Grace Green signing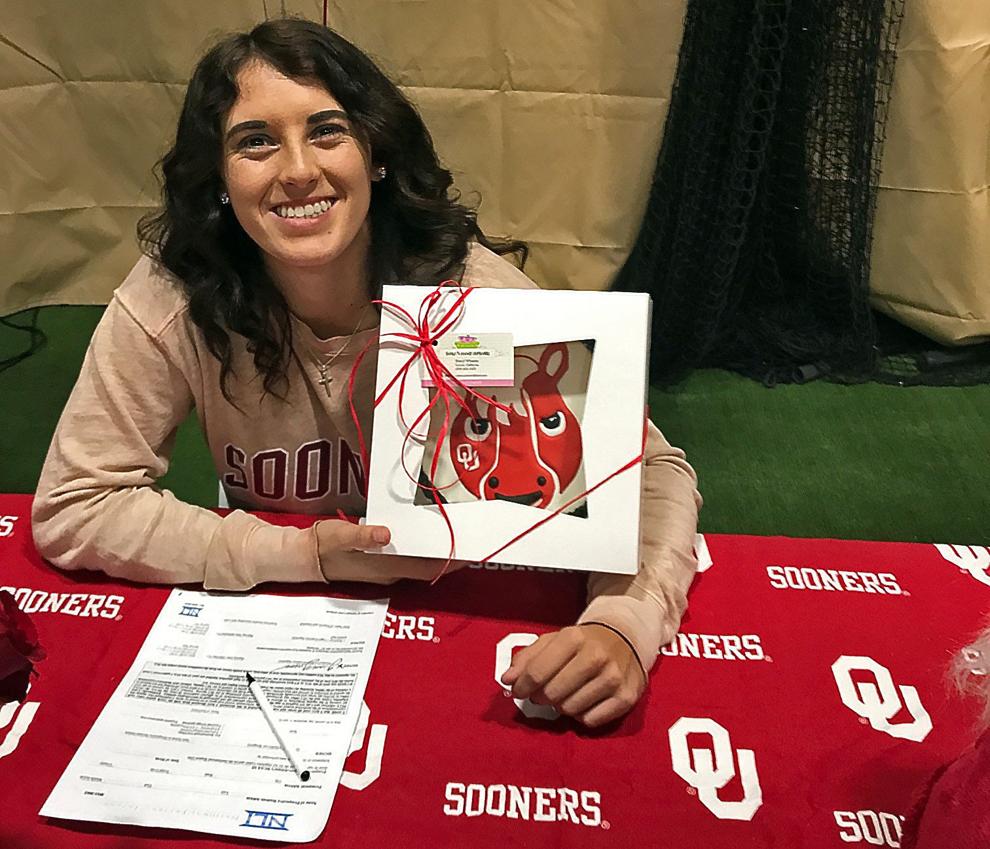 Grace Green Oakdale High School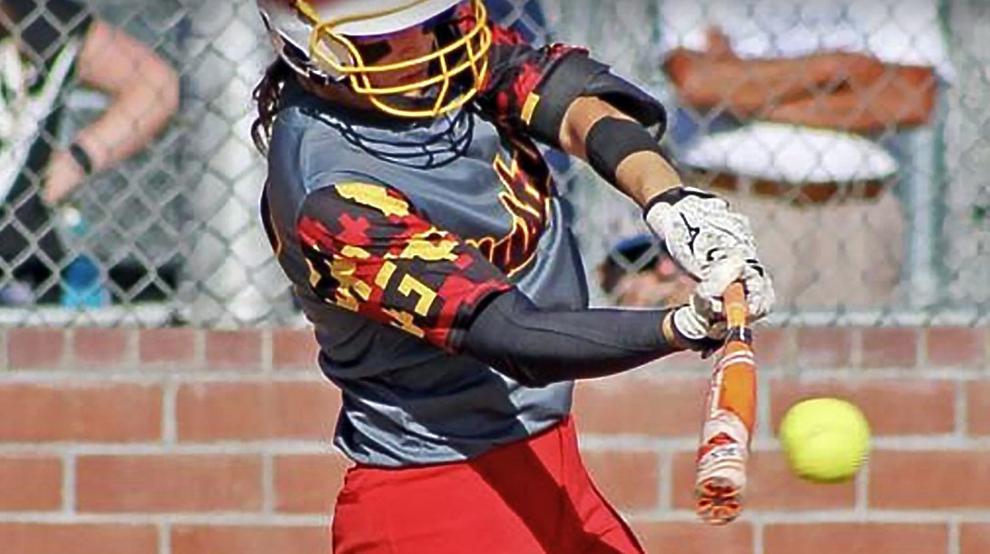 Grace Green official visit to OU