Mining built Nevada. In the early days a lot of men died as they worked at getting the ore out of the ground, and since then a lot of those miners have been lost to history. Those are some of the reasons that Mary Sorenson decided that a Fallen Miners Memorial should be built in the park in Ruth, Nevada. The memorial was dedicated on Aug. 11 of last year.
"I decided, you know, these guys died in the mines and had been forgotten, and I want to start honoring them for doing that," Sorensen said recently.
The Fallen Miners Memorial lists about 600 people who died while mining, most of them in White Pine County. Sorenson continues to add more names to the list as she hears from people and as she does more research.
Sorenson's vision for the memorial has expanded since she started working on it.
"I started with just Robinson, and then I thought, no, let's do all the mines," Sorenson said. "If anybody has people they want to add to the memorial, get a hold of me, I'm more than happy to. I don't care if they're from White Pine County. It's a miners' memorial."
Ruth, which was named after the daughter of the owner of the area's original mining claim, is a mining town of about 400 people a few miles northwest of Ely, in east-central Nevada. It is a town that has mining thoroughly ingrained into its history, and it is always reminded of the presence and the importance of the mining industry today.
The Robinson Mine by the town of Ruth, which mines primarily copper, has a history that dates back to around 1867. The mine's historic Keystone Waste Rock Dump is right at the edge of downtown Ruth, towering over the town.
Sorenson, along with fighting to preserve local history, is always ready to talk about the importance of mining. She sometimes even argues with local people. She said she had just told someone, "If you don't want copper, go sit in the middle of a field, you can't have your phone, you can't have TV, you can't have anything. We have to have copper."
Sorenson points out that the work miners are doing today will be tomorrow's history.
"They're going to have to cover the Keystone dump because it's toxic," Sorenson said. "I told Amanda (Robinson Mine General Manager Amanda Hilton), each time they dump on there, you need to take a picture, it's a historic picture. She forgets, they're making history. It's not our history, but it's her kids' and her grandkids' history.
"I understand why they have to cover it," Sorenson said. "If you look at it, there's nothing growing on it, and it's a 100-year-old dump. … One of these days it will be a nice pretty green, but not in my lifetime, probably. But the dumps across from my house are starting to grow green stuff on it already."
Mining has always been a central part of Sorenson's life. Her father and her brother both worked for the local mine. Her father operated heavy equipment.
"All the roads up there were his," Sorenson said.
Her brother was a machinist.
Her brother started putting some information about Ruth online, and he asked Mary to help do research of Ruth history for the site. When he died, she inherited all his pictures, and she carried on the work of researching and preserving Ruth history and mining history.
You have free articles remaining.
"He started this, bless his heart," Sorenson said.
As Sorenson worked on putting together a book about "Memories of the Ruth Mining Area," she learned about a lot of men who were killed while working in the mine, and she included them in the book.
Sorenson herself has witnessed fatalities at the local mine. She was an EMT for many years. In 2004 she went on a call to a mine accident at the Robinson Mine which turned out to be a double fatality. Two contract workers at the mine died.
"I knew the one kid very well," Sorenson said.
She retired from working as an EMT after that call.
If you look at the list of names at the Fallen Miners' Memorial, you will see many listed for each year from the 1910s through the 1940s. The number of deaths declined after that as mining became safer. There have not been any more fatalities at the Robinson Mine since the double fatality in 2004.
Researching local history and local deaths in the Ruth area is not easy. There were a lot of mining towns years ago, and most of them faded away over time into ghost towns, or they were overtaken by the expanding mines.
The entire town of Ruth moved more than once, and it was moved to its current location between 1952 and 1955, with all of the buildings going either to the current town of Ruth or to Ely.
Ruth was the relatively clean-cut company town, and nearby there was Riepetown, a wild town with a fair number of bars and brothels. Riepetown was where the Robinson Mine's mill stands today.
"I couldn't figure out why there were very few people that died in Riepetown, as wild as it was," Sorenson said. "Well, it dawned on me, the hospital was in Kimberly, and that's where you went and died."
Kimberly was just over the hill from Riepetown. Part of the old Kimberly hospital is now the Ruth Post Office, which is across the street from the Fallen Miners Memorial.
Lane City, where Pat Nixon was born in 1912, is another one of the ghost towns in the area.
The miners who lived in those mining towns all those years ago worked hard, but a lot of them were poor and some lived transient lifestyles. So it is often hard to find records of the people who died.
"It's important to get as many as I can," Sorenson said. "But I know I'm missing a lot. A lot of them weren't buried in the cemetery. Especially out in the outskirts of town. … In those days they just dug a hole and put a body in it. … That's just the way it was here. It was a hard life in those days. I'm really glad I live now … I would have hated to live then; it would have been tough."
The miners years ago died in all kinds of ways, and as long as the death was mining related, Sorenson includes the deceased miners in her list for the Fallen Miners Memorial.
Fallen Miners Memorial - Veterans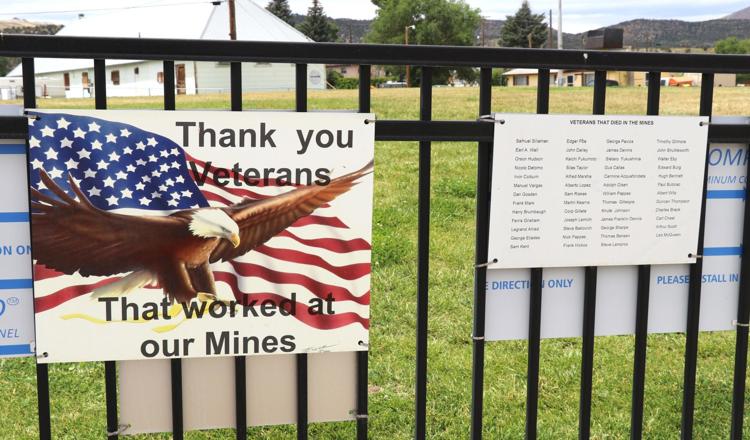 Fallen Miners Memorial - Dedication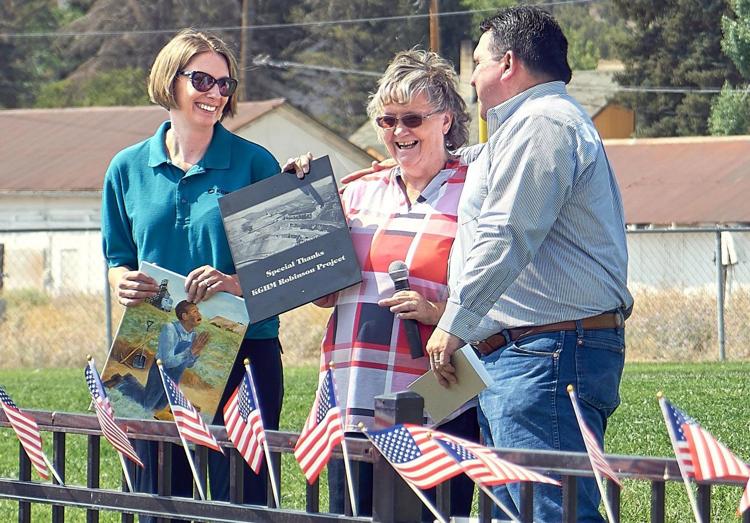 Fallen Miners Memorial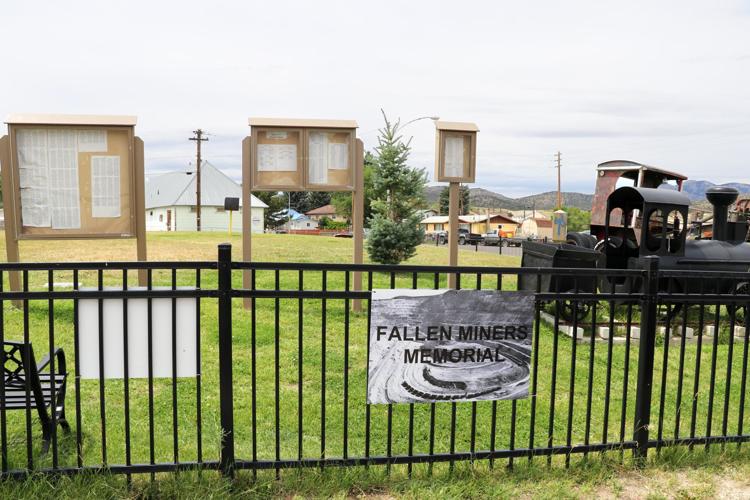 Fallen Miners Memorial - List of names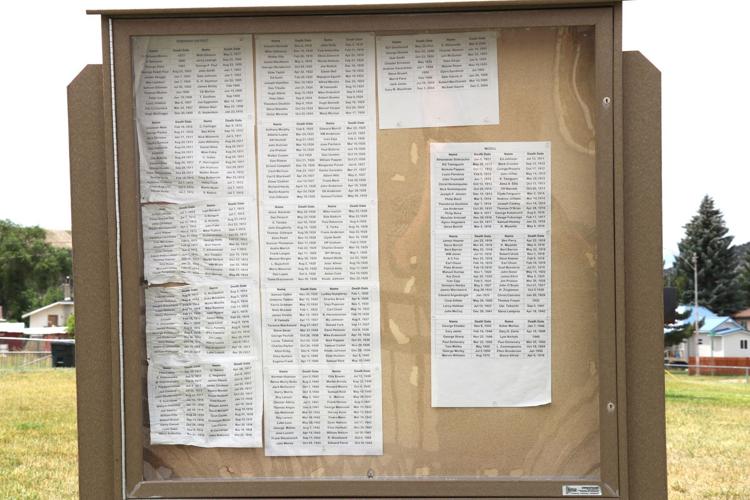 Fallen Miners Memorial - Three paintings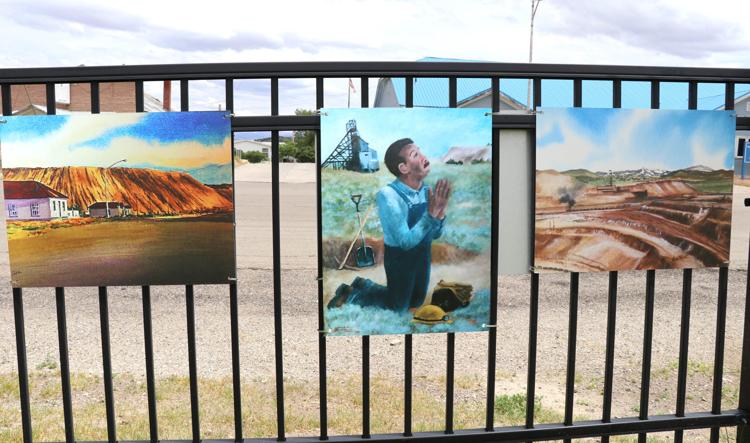 Fallen Miners Memorial - 1920 grader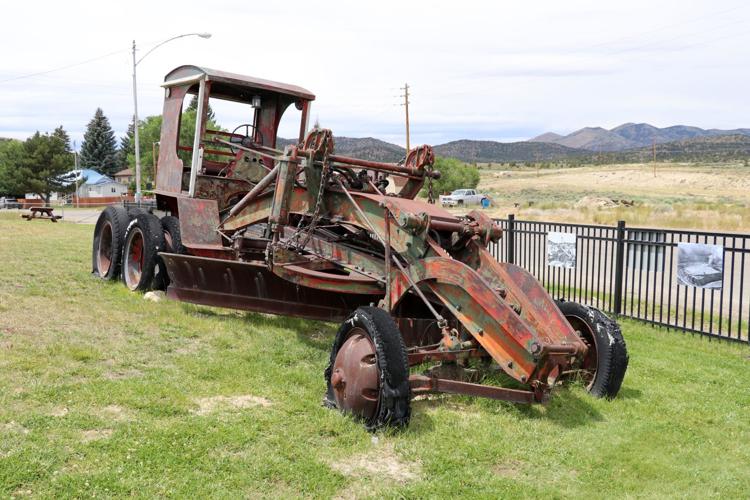 Fallen Miners Memorial - Historic photos at the memorial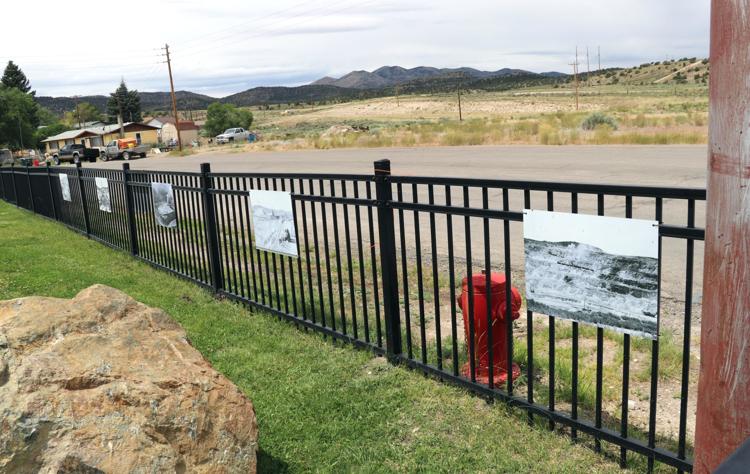 Fallen Miners Memorial - Historic train photo at memorial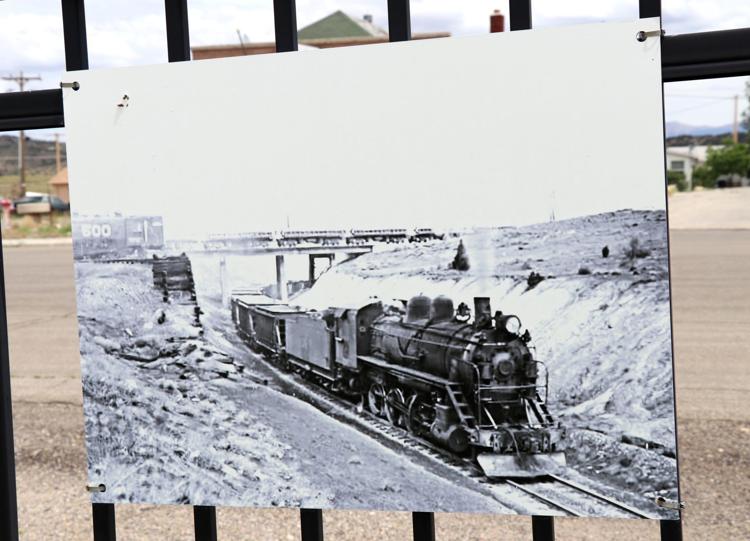 Fallen Miners Memorial - Main and Sunshine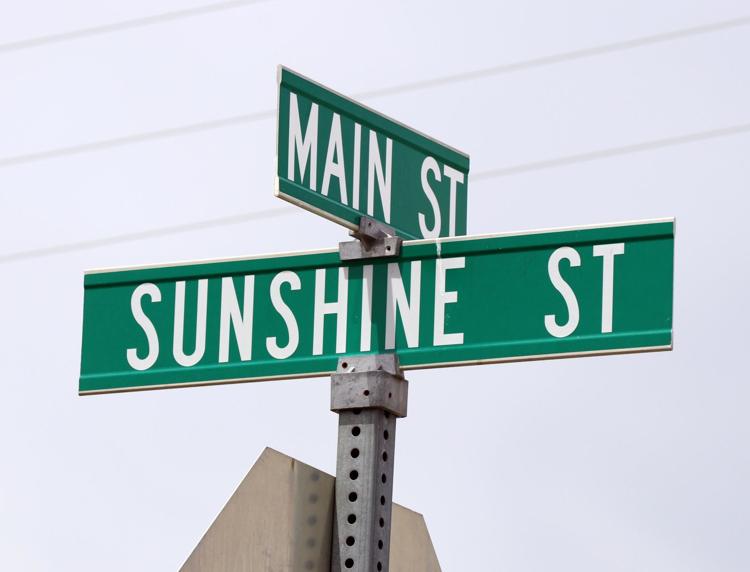 Fallen Miners Memorial - Town of Ruth and Keystone dump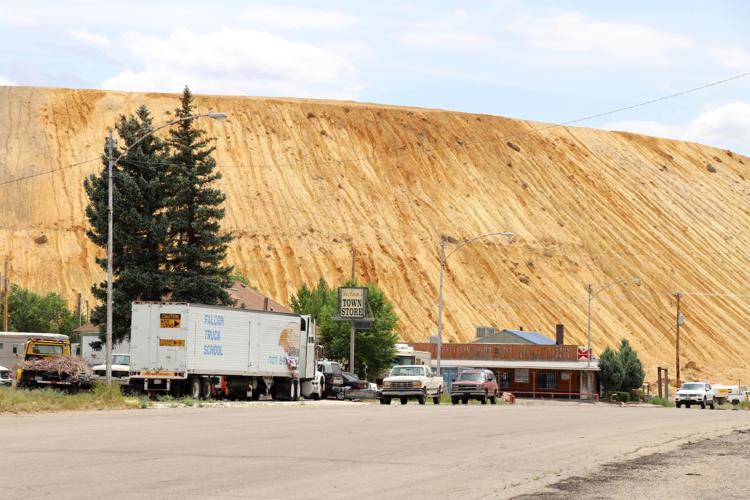 Fallen Miners Memorial - Historic photo - Miners and shovel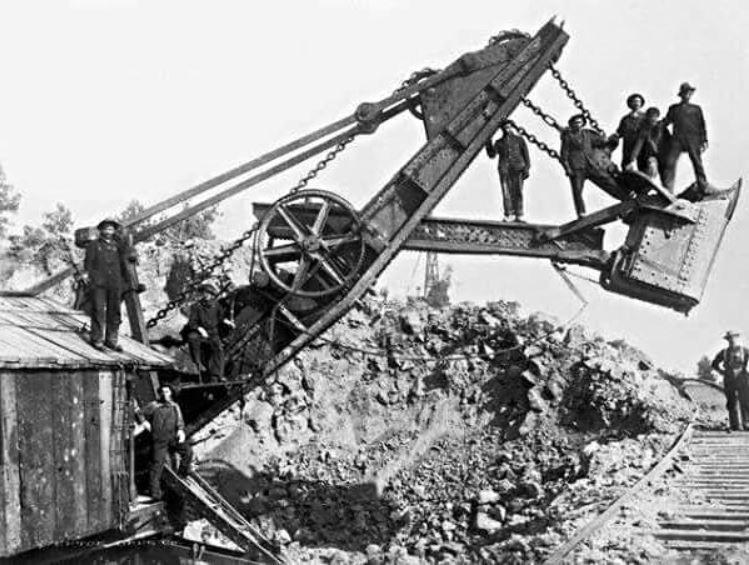 Fallen Miners Memorial - Historic photo - Steam shovel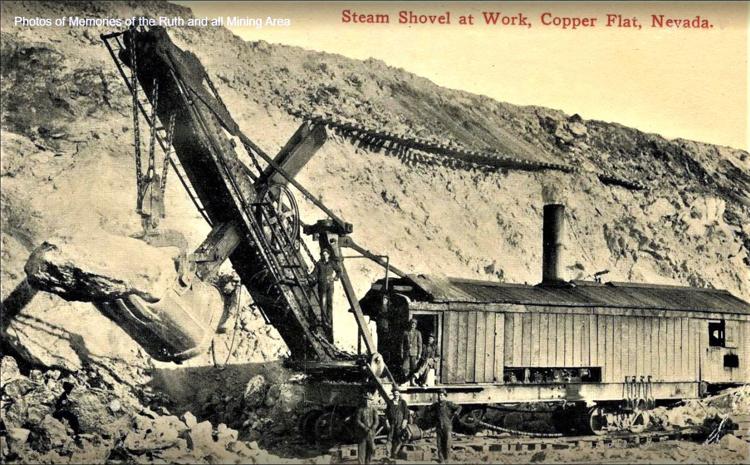 Fallen Miners Memorial - Historic photo - Pit postcard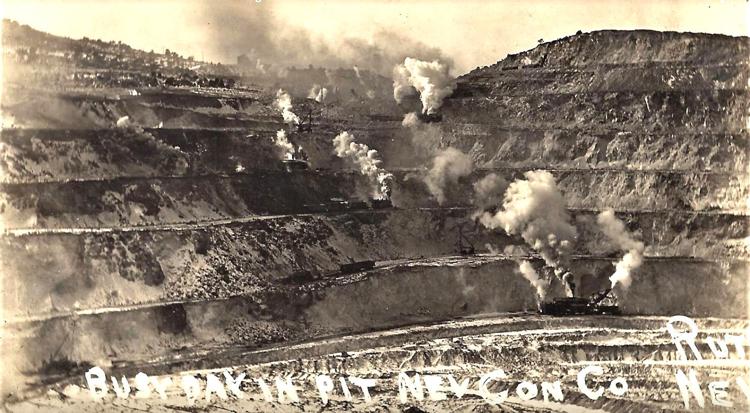 Fallen Miners Memorial - Historic photo - Old Ruth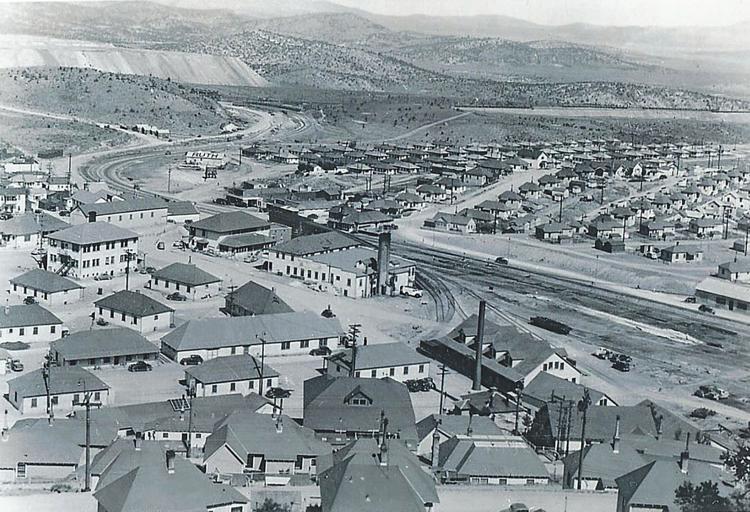 Fallen Miners Memorial - Historic photo - Edge of the Liberty Pit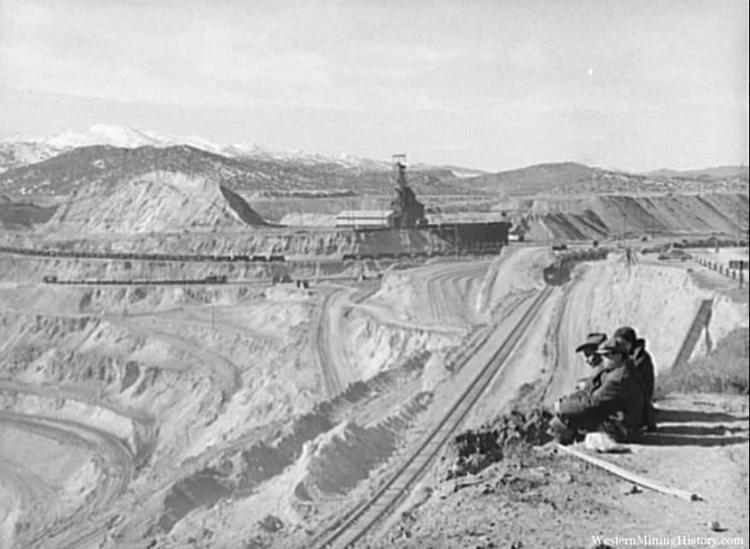 Fallen Miners Memorial - Historic photo - Strike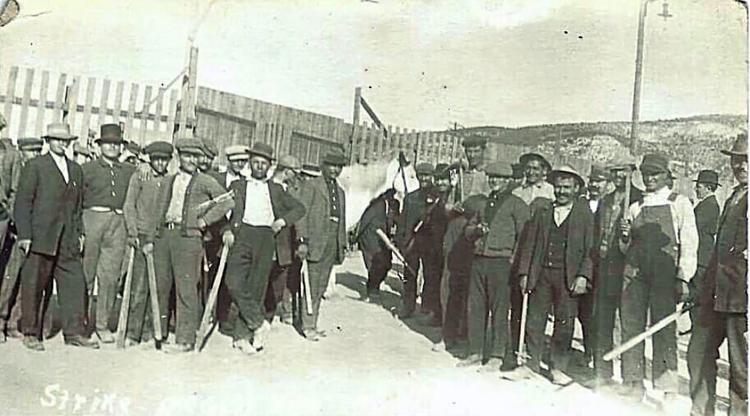 Read the full story in the winter edition of the Mining Quarterly, to be published Dec. 5.