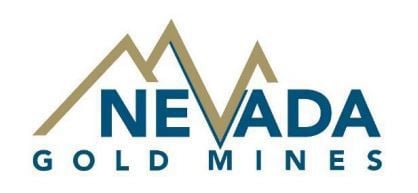 ELKO — After the Operating Engineers Local 3 union issued a press release Wednesday saying they believe the owners of Nevada Gold Mines are positioning the company "for a future without collective bargaining," NGM Executive Managing Director Greg Walker talked Friday about the company's view of what has been happening.
He said Nevada Gold Mines has combined the operations of the Newmont Carlin mine and the Barrick Goldstrike mine north of Carlin, and having some union workers and some non-union workers at the combined operations was not a situation they wanted to carry forward. Walker said Nevada Gold Mines talked to the union about having all the workers at the combined Carlin operations vote on whether they want to be a part of the union.
The union has not agreed to such a vote, but has instead asked that either the former Newmont employees continue under the collective bargaining agreement which was finalized on Feb. 1, 2019, or that all of the employees at the combined Carlin operations become part of the union.
Walker shared a letter that Lisa Boman, head of business HR for Nevada Gold Mines, sent to Scott Fullerton, the union's district 11 representative, on Nov. 29.
"We gave a copy of that letter to every one of our employees, so they can see we're being transparent," Walker said.
"Since the contributed operations have become inextricably intertwined, and will become even more intertwined with time, there is no way to fairly or effectively treat former employees of Newmont differently from former employees of Barrick who are performing the same job," Boman wrote in the letter.
"IUOE3 requested that NGM recognize the union as the representative of both the former Newmont and Barrick employees," Boman wrote. "NGM declined this request, explaining that, in addition to NGM not being the successor of the Newmont collective bargaining agreement, it would be patently unfair for Barrick employees to suddenly be forced to be recognized by a union without ever having a chance to vote on the issue. IUOE3 alternatively requested that NGM recognize the union as the continuing representative of the former bargaining unit Newmont employees for a one-year time period. The development of an interim agreement to bridge the gap to a vote after the former Newmont and Barrick employees become employed by NGM is untenable. As discussed, there is no practical means to combine employees, doing the same jobs, but having different rules, pay and benefits."
The letter suggested two possible timelines for holding a vote on whether the workers at the Carlin mine want to be in the union. The vote could have been held before Dec. 22, so if the workers voted in favor of unionization there could be a smooth transition when the Newmont and Barrick employees officially became employees of Nevada Gold Mines on Dec. 23. The other option would be to have a vote in February.
"However, under this second option the former Newmont employees would not be covered by the collective bargaining agreement and NGM would not recognize IUOE3 as the representative of any of its employees during the time period between December 23 and the certification of the election results," Boman wrote.
If there is a vote at the combined Carlin mine, the workers will be unionized if at least 50 percent of those who vote approve joining the union.
OE3 has represented Newmont workers at the mine north of Carlin for about 50 years. Recently it has been representing about 1,300 workers at the mine. The workers at the other Newmont mines and at the Barrick mines in northern Nevada have not had union representation.
The Nevada Gold Mines combined Carlin mine operations have two general managers. One manages eight underground mines – five of which were Newmont and three that were Barrick. The other manages all the surface operations. Walker said it soon became apparent after the joint venture went into effect July 1 that there were a lot of issues involved with having some of the workers covered by a collective bargaining agreement while others were not.
"It became very evident in probably September or October last year that this was not going to be efficient or a way that we can realize the value that we need to for those mines," Walker said Friday. "So that's why we went to the union and said, listen, let's sort this out one way or another, let's have a vote."
"Previously, Newmont had one mine that was unionized and the other three were not. But to have half of one mine unionized and half not becomes very challenging. To me, it's either all in or all out."
Talking about some of the ways a collective bargaining agreement can effect personnel management, Walker said he does feel Nevada Gold Mines and the collective bargaining agreement take a different approach to promotions.
"When there's a position of promotion available, if you have seniority in the union you are preferentially treated," Walker said. "So if you come in as a young person, who's really good and is doing a great job, they fit into line behind the people above them in seniority. That's something that doesn't fit into the DNA of Nevada Gold Mines, where we treat people with meritocracy. The best person is promoted into the role."
However, Walker said whether or not the workers join the union is not an issue for him; it is up to the workers.
"Personally, I don't have a preference either way."
"At the end of the day, it comes down to two things: being able to manage the business and maximize the value, and allowing employees to have a choice," Walker said. "The bottom line for me is those two things. Once the employees make a choice, we will abide by the choice and we'll go forward from there.
"Companies say people are your best asset, and they are," Walker said. "And we believe that people have the right to have a choice, they have a right to have input. We're putting in place programs to involve our employees at all levels of our organization.
"(Barrick CEO) Mark Bristow has been very public in saying that he invites unions onto his operating boards," Walker said. "We invite employees to be part of the investigations within our mine sites. Last week we had a review of our operating practices from 2019. We had employee representatives at the meeting who had input into it. Our value is about employees being listened to, we want to communicate directly with them, we want to listen to them and get involved. Personally, I find it very challenging to compel a group of people to be represented by anybody unless they've had a say. To us, the mechanism is very easy. Let's have an election, let's have a vote, and go forward."
Meanwhile, the union has scheduled a Miners' Rights Expo Feb. 7 at the Elko Convention Center.
"Local 3 has represented Newmont workers for the last 50 years, and we are doing all in our power to make sure these workers continue to enjoy the benefits of that representation," said OE3 President Steve Ingersoll.
"[T]o have half of one mine unionized and half not becomes very challenging. To me, it's either all in or all out."

-- NGM Director Greg Walker
Get local news delivered to your inbox!
Subscribe to our Daily Headlines newsletter.