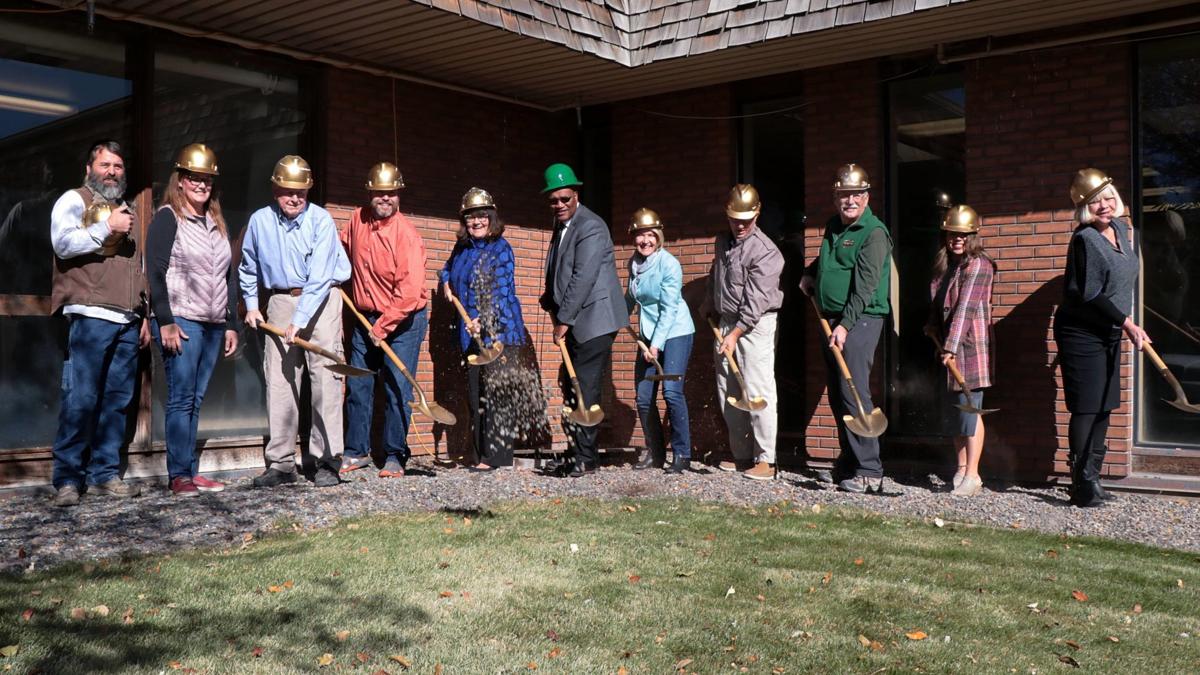 ELKO — Shovels of gravel tossed into the air announced the next phase of Nevada Health Centers' renovation plans.
CEO Walter Davis was joined by member of the Elko Family Medical and Dental advisory board and campaign committee for the ceremony Monday morning to signal the upcoming construction slated to begin in early 2020.
The project, which will take 24 months to complete, includes expansion of both the medical and dental spaces, and the addition of an on-site pharmacy and community meeting spaces. During construction, the Elko Family Medical and Dental Center will remain open.
The ground breaking comes one year after Nevada Health Centers celebrated the kick-off of its collaboration with the UNR School of Medicine's rural residency program and, with it, the renovation of the back wing of the 50-year-old building.
Those who had attended the "wall-breaking" ceremony earlier that year were astonished at the transformation.
You have free articles remaining.
On Nov. 4, NVHC once again has reason to celebrate as the bulk of funding has been secured to renovate the first floor and basement of the main wing of the EFMDC building. This $3.9 million renovation and expansion project will open an additional 4,000 appointment slots annually; add a full-service pharmacy; and expand telehealth, behavioral health, medical and dental spaces.
The project received a $3 million grant from the William N. Pennington Foundation; support for the dental program expansion from the Health Resources and Services Administration; and the generous support of Nevada Gold Mines, Newmont North America, Elko County, The City of Elko, the Cashman Family Foundation, NV Energy, Jerritt Canyon Mines, and Nevada Health Centers Board of Directors.
Elko County Commissioner Delmo Andreozzi, who serves on both the EFMDC Advisory Board and Campaign Committee, is excited about what this project will mean for the community. In a recent meeting, he shared that "the Elko Family Medical and Dental Center is a key resource for Elko and surrounding communities, serving over 6,000 children, adults and seniors each year, regardless of their health insurance status or ability to pay for services."
Andreozzi, who is also an EFMDC patient, said he is excited that the exterior and interior of the building will now reflect the high quality of care provided by the health center's medical, dental and behavioral health staff.
Final planning with the architect began in October and construction will begin in March of 2020.
The work to raise the remaining $400,000 needed for the project continues with new enthusiasm. As Nevada Health Centers CEO Davis, told the EFMDC Advisory Group, "We have a number of requests pending for the renovation project and several meetings scheduled. With your help, we will continue to raise funds for the renovation and build long-term relationships and support for the Elko Family Medical & Dental Center."
Look back: Nevada Health Centers