ELKO – Installation art is a historically recent form of contemporary art. The artists form this period are typically referred to as postmodernists. The genre was designed to involve the viewer in the artwork, creating an "experience" and allowing senses other than visual to be used, as well as invoking emotions.
While many installation projects are built within galleries, museums or warehouses, the installations mentioned here were created outside — providing a perfect opportunity for "gallery hopping" during "Covid Times."
These mini journeys will lead you throughout Nevada and part of Utah on drives within a day from Elko.
International Car Forest of the Last ChurchThe International Car Forest of the Last Church is a rustic and eclectic destination near the south end of Goldfield.
Creator Michael Rippie, a longtime Goldfield resident, had mining claims in the area. In 2002 he decided to create a wonderland made from junked automobiles. Rippie took a backhoe and began to partially bury the vehicles, many in vertical positions, reminiscent of trees. According to some accounts, Rippie began the project as a means of getting into the "Guinness Book of World Records."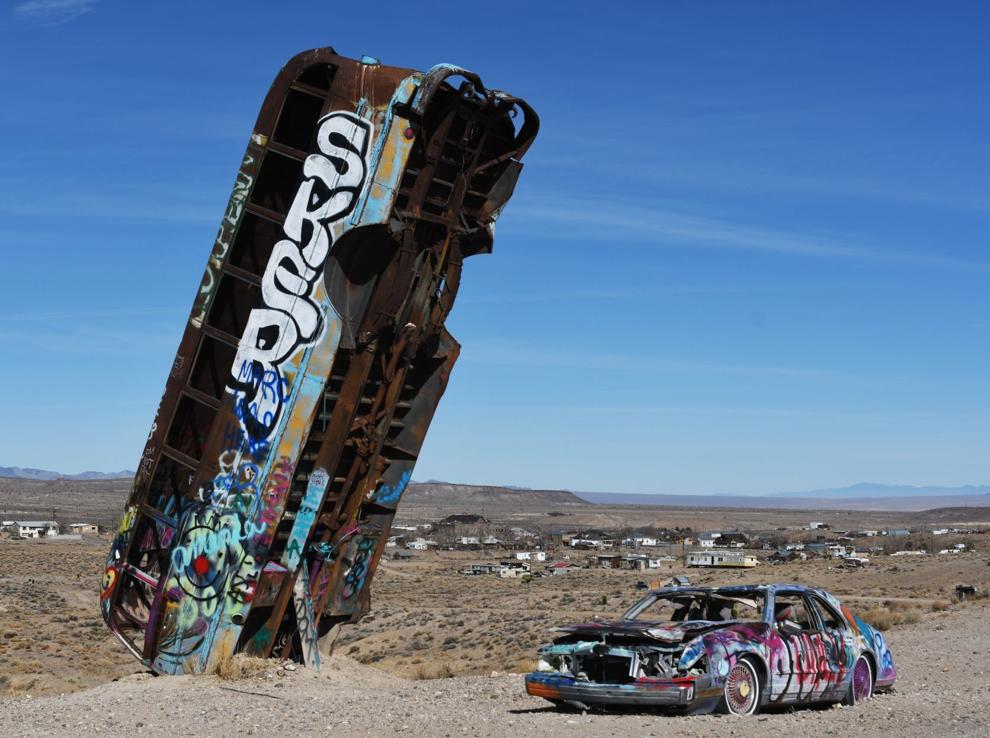 According to urban lore, Rippie wanted to surpass other car installations like the "Cadillac Ranch" in Texas and "Carhenge" in Nebraska.
Over a period of several years, Rippie worked with other artists, including Chad Sorg, inviting them to paint the cars with inspiring images and words.
The grounds contain more than 40 vehicles in an array of makes and models, including a stretch limo parked atop a van and at least two passenger buses.
Visitors can drive around the grounds on a bumpy, dirt road or walk the route, allowing them to take pictures and explore the cars' interiors.
The Car Forest's out-of-the-way location, seemingly random placement of structures, and its general snubbing of classical art ideology appeals to the senses in every way.
Directions to the installation are a bit obscure, perhaps lending an air of mystery to the park. The best bet is to drive south though Goldfield (an old mining town worthy of exploration) and look for a low-lying, hand-painted white sign on the left side of Highway 95. This is Crystal Avenue, a dirt road. The installation is about four blocks along this route. Once you see it, you can't miss it.
Air MuseumThe Goldwell Open Air Museum is located near Rhyolite, just out of Beatty. The outdoor gallery was started in 1984 when Belgian artist Albert Szukalski created "The Last Supper," a sculpture reminiscent of Leonardo Da Vinci's painting of Christ and his disciples.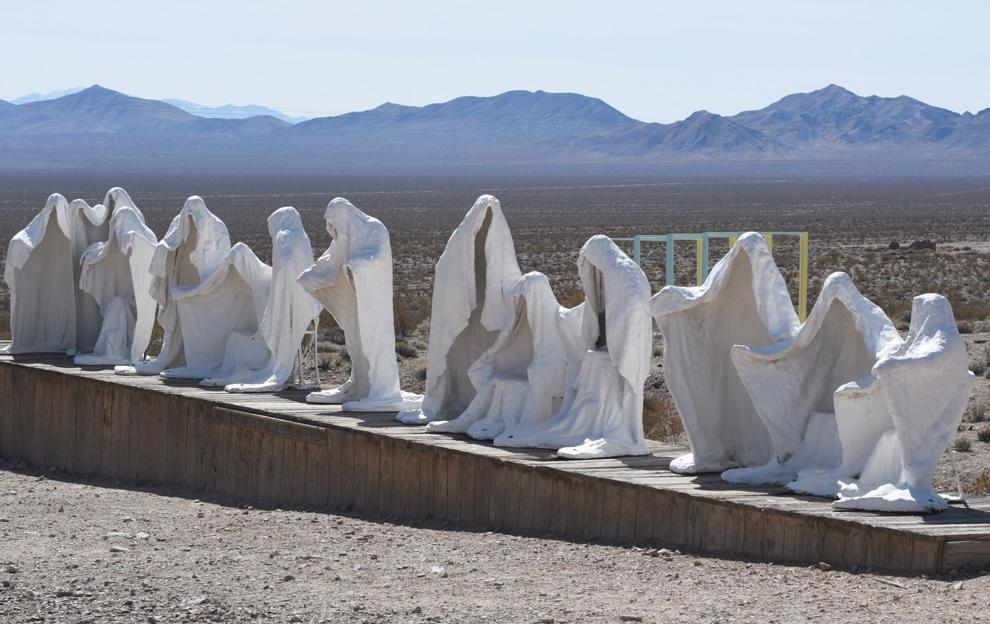 The sculpture was made using live models. Szukalski draped them with fabric soaked in wet plaster. The plaster set, leaving a series of shrouds in the same position of the individuals in the original painting. Szukalski weatherized them by coating them in fiberglass.
Although this is the most famous work at the site, other installations have been added over the years. The latest is called "Portone," by Amanda Phing-bodhipakkiaya. According to an article in the Tonopah Times-Bonanza, Phing-bodhipakkiaya is a former neuroscientist turned artist who advocates for women in science.
'"Portone,' meaning 'doorway' in Italian, is a meditation on restoration and transformation, and the hidden power that lies within us all," said Phing-bodhipakkiaya. "It is modeled after a beta sheet, a critical substructure that makes up the protein catalase."
Other structures have been added over the years by various artists, including a sculpture representing the female counterpart of Icarus, a giant statue of a prospector and penguin, and a sofa made from cement and decorative tiles.
The sculpture park covers almost eight acres of walkable paths. There is also a gift shop which is sometimes open.
Don't miss nearby Rhyolite, a ghost town of historic significance.
Seven Magic Mountains"Seven Magic Mountains" is located just off Interstate 15 south of Las Vegas. Driving along the busy, desert route can be both monotonous and arduous, depending on the time of day. If you like grey and beige, the fad of most interior designers these days, you might be fine. For people who enjoy color, the sudden image of brilliantly painted boulders alongside the freeway is a sweet surprise.
According to Ugo Rondinone, the Swiss artist who created the installation, the location is a physical and symbolic expression of nature and artifice, the desert sands combining with asphalt and automobiles.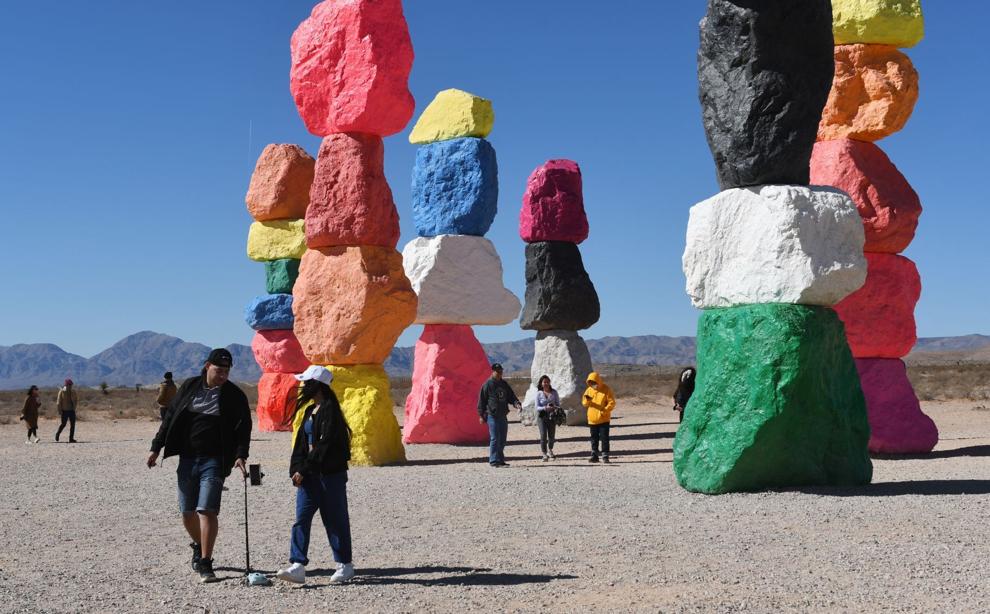 The spot is a popular stop for many travelers. It is fun to walk amongst the structures for those who need a break from riding and driving.
The spot is a "selfie haven" with both young and old taking images of themselves beside the bright boulders.
The seven 30-plus feet totemic installations were created in conjunction with the Nevada Museum of Art and Art Production Fund. The exhibition opened in May 2016. The reception was well attended and Rondinone has expressed a desire to keep the installation at this location.
The artwork is located on Bureau of Land Management property and permits have been secured through the end of 2021.
Thunder Mountain Monument
Thunder Mountain Monument remained an oddity and the source of many rumors for years. Now the place is a destination in an otherwise inhospitable location near Imlay.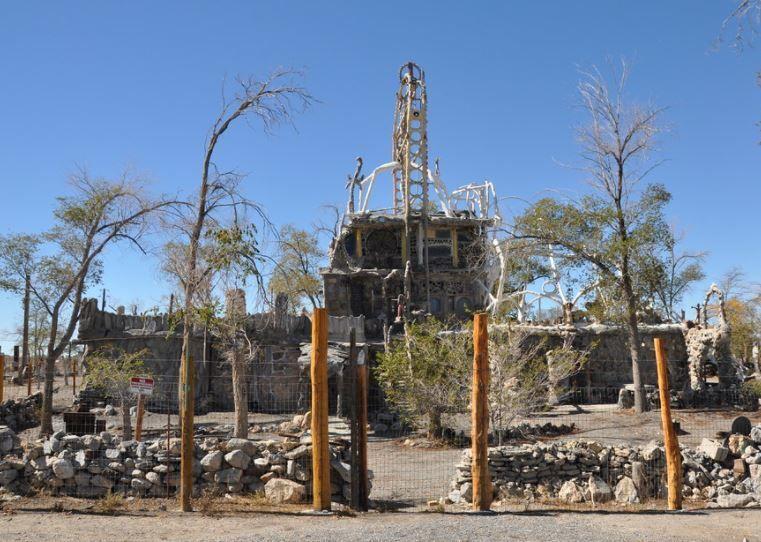 Frank Van Zant was a World War II veteran who spent most his life working in different vocations. He was married and had eight children.
Van Zant's wife died and then a son killed himself. In 1968 he headed out with a new wife and multiple possessions packed up in his car and trailer. He showed up at another son's house and proclaimed he was going to build an Indian monument.
Van Zant claimed he was part Native American and took the new name Chief Rolling Thunder Mountain.
He squatted on a piece of land near Imlay and later bought the property form the owner. He quickly went to work covering his trailer in concrete and stones. He then made a cement sculpture of his deceased son, although he had never before worked in any art medium.
He went on to portray other historically significant Indians, both real and mythological, including Sarah Winnemucca, the Aztec god Quetzalcoatl and Standing Bear from the Ponca Tribe, who was imprisoned for disobeying the "White Man."
Van Zant attracted followers and a sort of "commune" was formed to house them. Van Zant increased the living area of his monument and added other buildings.
"I'm using the white mans' trash to build this Indian monument," he told everyone.
In the 1980s his fame subsided and he became destitute and depressed. In 1989 his wife and new children left. At the end of the year he wrote a letter to his son Dan and shot himself.
Although he did not realize it at the time, Van Zant was creating a "visionary environment." Some people considered his home to be a junkyard, while others recognized its artistic significance.
"These environments were rarely created with the intention of lasting beyond the life of the artist," said curator Leslie Umberger in an interview with Smithsonian Magazine. "They're often ephemeral and exposed to the elements. Sometimes people don't understand that these places embody aspects of a region's time and place and culture that are important and interesting."
Thunder Mountain is now a State of Nevada Historic Site Restoration Project, but there are no rangers or tour guides.
Thunder Mountain can be reached by taking Exit 145 E on Interstate 80. Turn left onto Star Peak Road until you reach the monument.
Son Dan still maintains the property with the help of a few monetary donations here and there. Visitors can stop and view what is left of the art (much of it was destroyed by arson.)
Maybe the spirit of belief will overcome you as you view one man's homage to Native American genocide.
Metaphor: The Tree of Utah
A drive across the Bonneville Salt Flats feels like a tour of the moon. There is an endless stretch of white and brown until, suddenly, a tree!
The "tree" is actually a sculpture made by Swedish artist Karl Momen. Momen created the piece from 1982 to 1986, using 225 tons of cement, about 2,000 ceramic tiles, five tons of welding rod, and Utah rocks.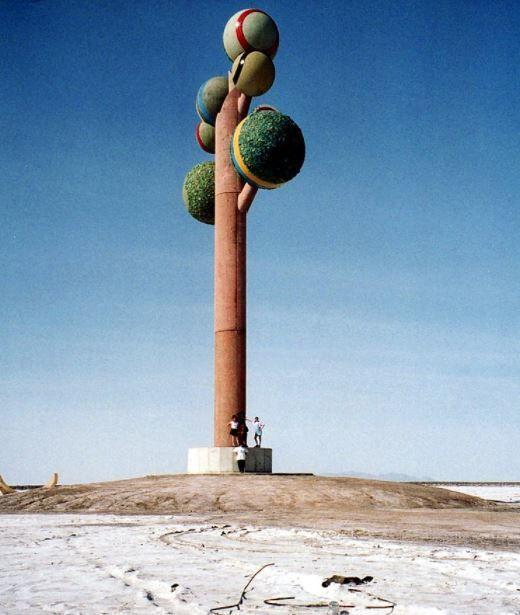 "...Like Kandinsky in the 1920s, so Momen in the 1980s combines his love of color, circles, and cosmic space in a personal hymn to the universe; and like Kandinsky, he is very 'romantic' and musical," said art critic Katherine Metcalf. "The inscription on the trunk of the tree is Schiller's Ode to Joy, as sung in the choral climax of Beethoven's Ninth Symphony."
"The Tree of Utah" is 83 feet tall and built to withstand desert winds gusting at more than 130 miles an hour, as well as earthquakes up to 7.5 on the Richter scale.
The sculpture has always been a bit controversial. Everyone who drives the route seems to be an art critic, and opinions on the sculpture are widely varied on the internet. However, many professional art critics have called the installation the boldest piece of visual art to be conceived in a conservative state. It is also noteworthy that Momen financed the entire project and a friend of his donated the land.
The site conveniently located along Interstate 80 is frequently visited by motorists. However, no pull-off or visitors center was created for the monument. Recently, Momen began a nonprofit called "Tree of Utah Foundation Inc." The primary goal for funds will be to establish a museum at the site.
A hopeful construction date was originally set for 2020, but things have not moved along quite as quickly as anticipated.
"Immediately, when we get enough money to start the project, we're going to start," Momen said.
"Every year in September, for two weeks, the foundation of this building is going to finance an international sculpture and art festival," Momen said. "Every year, 15 days in September, world artists doing shows. That is the reason I'm building it. Can you imagine the artists coming with their sculptures and paintings from around the world and experiencing the desert? I've walked so much around this desert. I know how it is."
Perhaps this will be Utah's equivalent of Burning Man, a lucrative nonprofit held each year in the Black Rock Desert of Nevada?
"The Spiral Jetty" is in another obscure location, Rozel Point in the Great Salt Lake. The journey involves highway travel, two-lane roads and a gravel road. The trip will take about two and a half hours from Salt Lake City.
Sculptor Robert Smithson created this land art form in 1970, as part of an arts movement to make and show outside gallery boundaries. He was the one of the leading artist during this movement which involved making works of unusual structure in far-flung places. This type of art form was an extension of the post-Civil Rights Movement. Young people were inspired to change their world for the better, forming new ideas and practices. The jetty is constructed of 6,650 tons of rock and earth. The artwork is 15 feet wide and coils for 1,500 feet into the lake.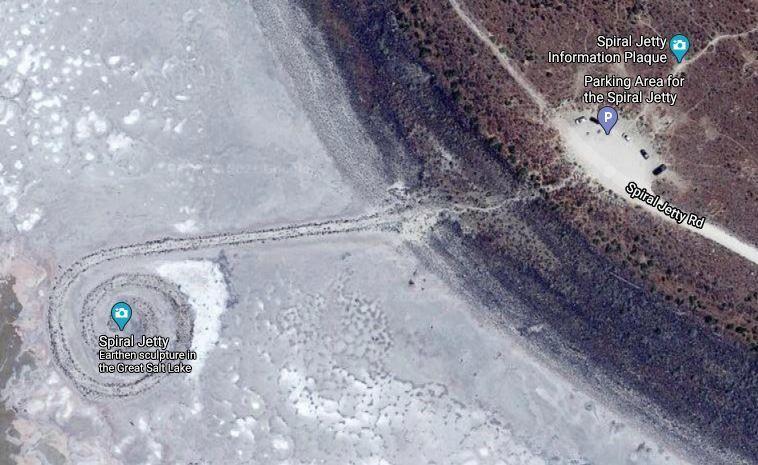 "As I looked at the site, it reverberated out to the horizons only to suggest an immobile cyclone while flickering light made the entire landscape appear to quake," said Smithson. "A dormant earthquake spread into the fluttering stillness, into a spinning sensation without movement."
The structure was built during a drought and, a few years later, lake waters rose, covering the artwork. The Spiral Jetty remained submerged for about 30 years.
Smithson realized an endeavor of this size made from natural materials in the elements might not last forever, He carefully documented the building process and the artwork through several different types of media.
The jetty became visible and accessible again in 2004. Since then people have flocked to the site.
Smithson died in a plane crash just three years after completing the project. Dia Art Foundation has managed the site since his wife donated it to them.
There is a plan to restore the jetty at some point, as it has changed over time due to the bacteria-laden waters of the lake.
Nancy Holt was married to Smithson. Although Smithson's work often overshadowed his wife's, after his death Holt kept working and gained a notoriety she had never before experienced.
Holt was fascinated with the desert and she searched for a piece of property where she could build her installation, "Sun Tunnels." She purchased land in Utah near the Nevada border.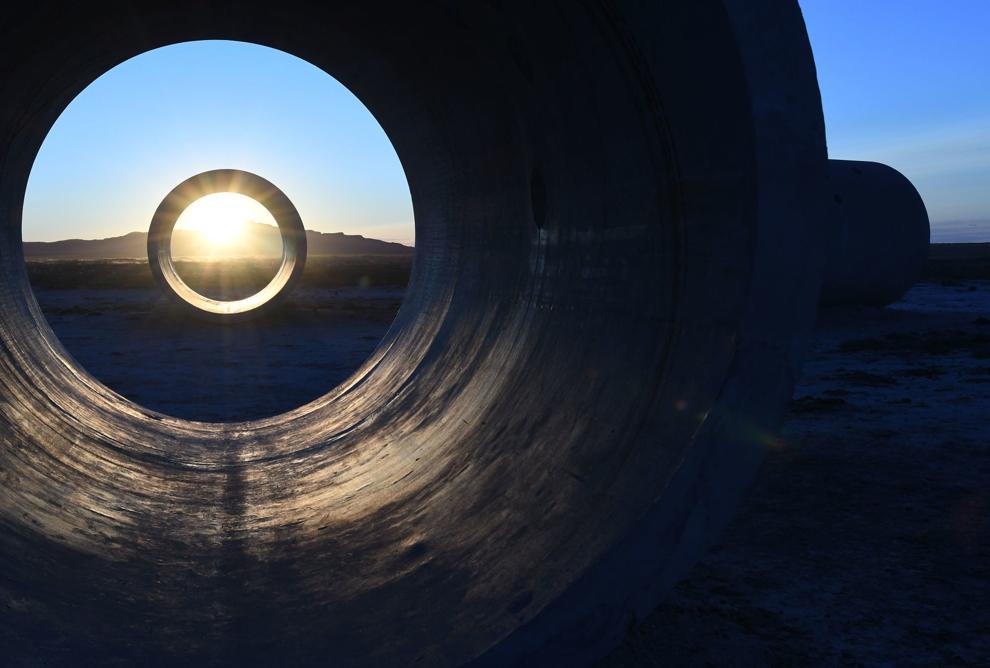 From 1973-76 Holt worked on her masterpiece with the help of engineers, astrologists, contractors and crane operators. Four 18-by-9 feet tunnels were placed in an open cross formation. Their openings orient with the sunrise during the summer and winter solstices.
Smaller holes in each tunnel represent the Draco, Perseus, Columba and Capricorn constellations. The tubes serve as viewfinders that, in Holt's words, "bring the vast space of the desert back to human scale."
The site is popular during the solstices when the dawn light shines perfectly through the tunnels. The installation has developed a sort of cult following and people come to the site to camp and view the sunrise during winter and summer solstices.
This final destination is also in a very remote area. The best advice is to visit during the day the first time you go. Later, you can "wing it" in the dark. The site lies near Montello. Take I-80 Exit 378 for State Route 233. Continue east for 20 miles. Drive through Montello on the main paved road. Near the sign for Lucin, a Utah ghost town, there is a dirt road that winds through the sagebrush to the destination. You might see the single red post that is marked "Sun Tunnels," but, then again you might not. Like any real desert adventure, the fun is in the finding.
Elko murals: The full collection and where to find them:
Elko murals: The full collection and where to find them
Basque Bastion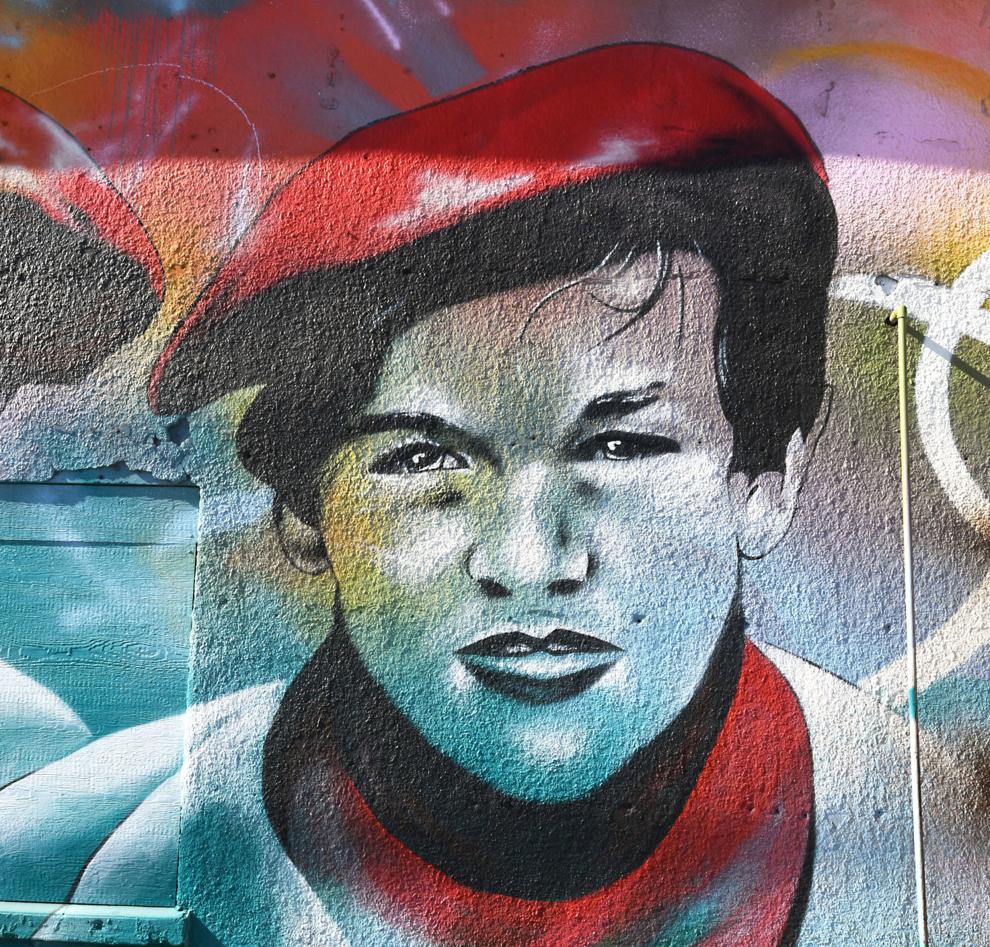 Blue Jay Blues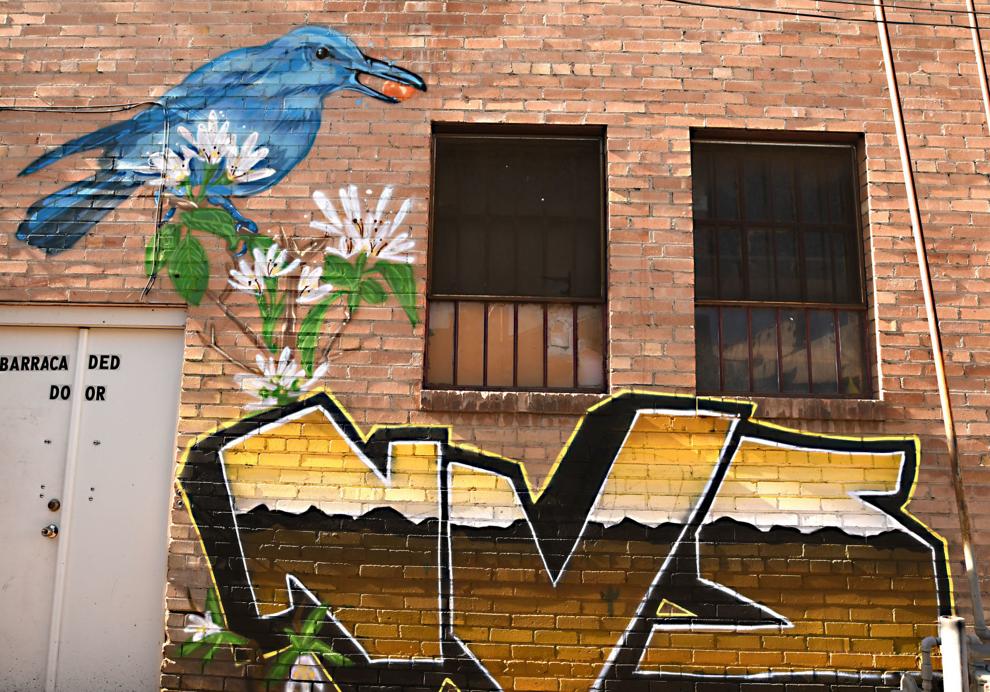 Boxing Bunnies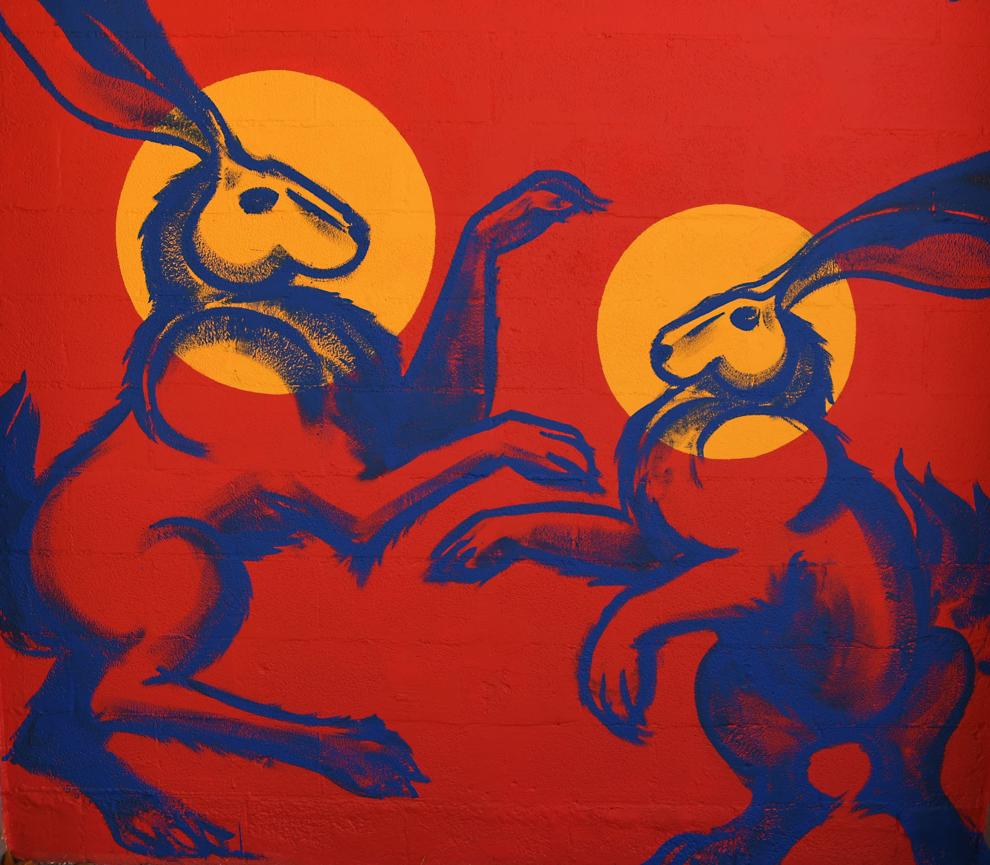 Community Project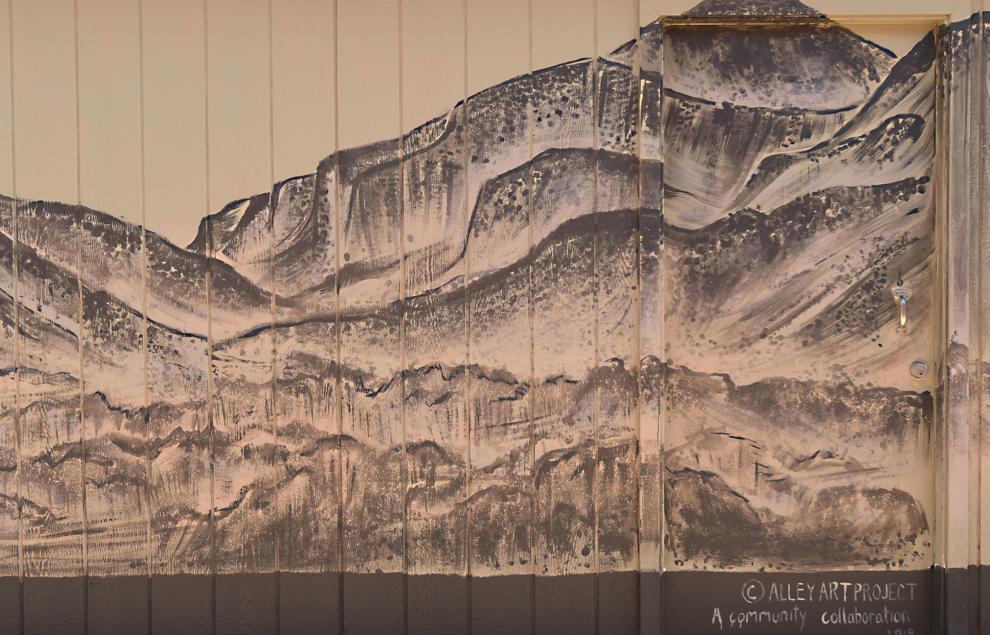 Bing Crosby Mural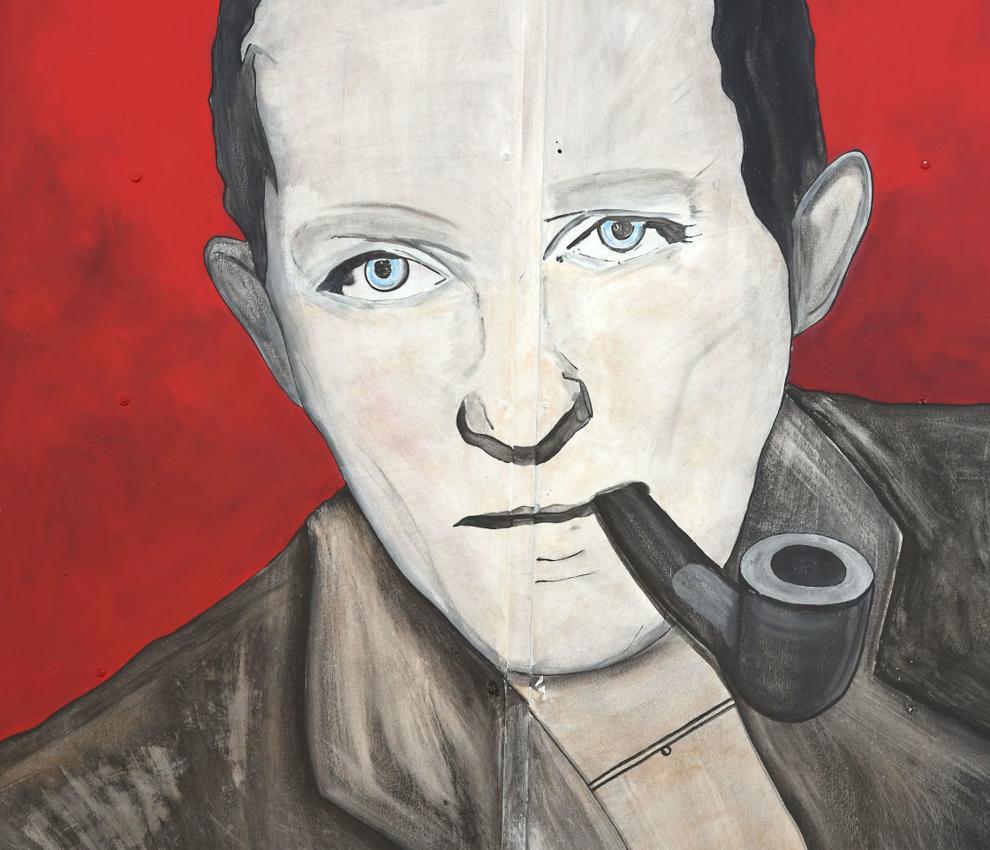 Dagger and Rose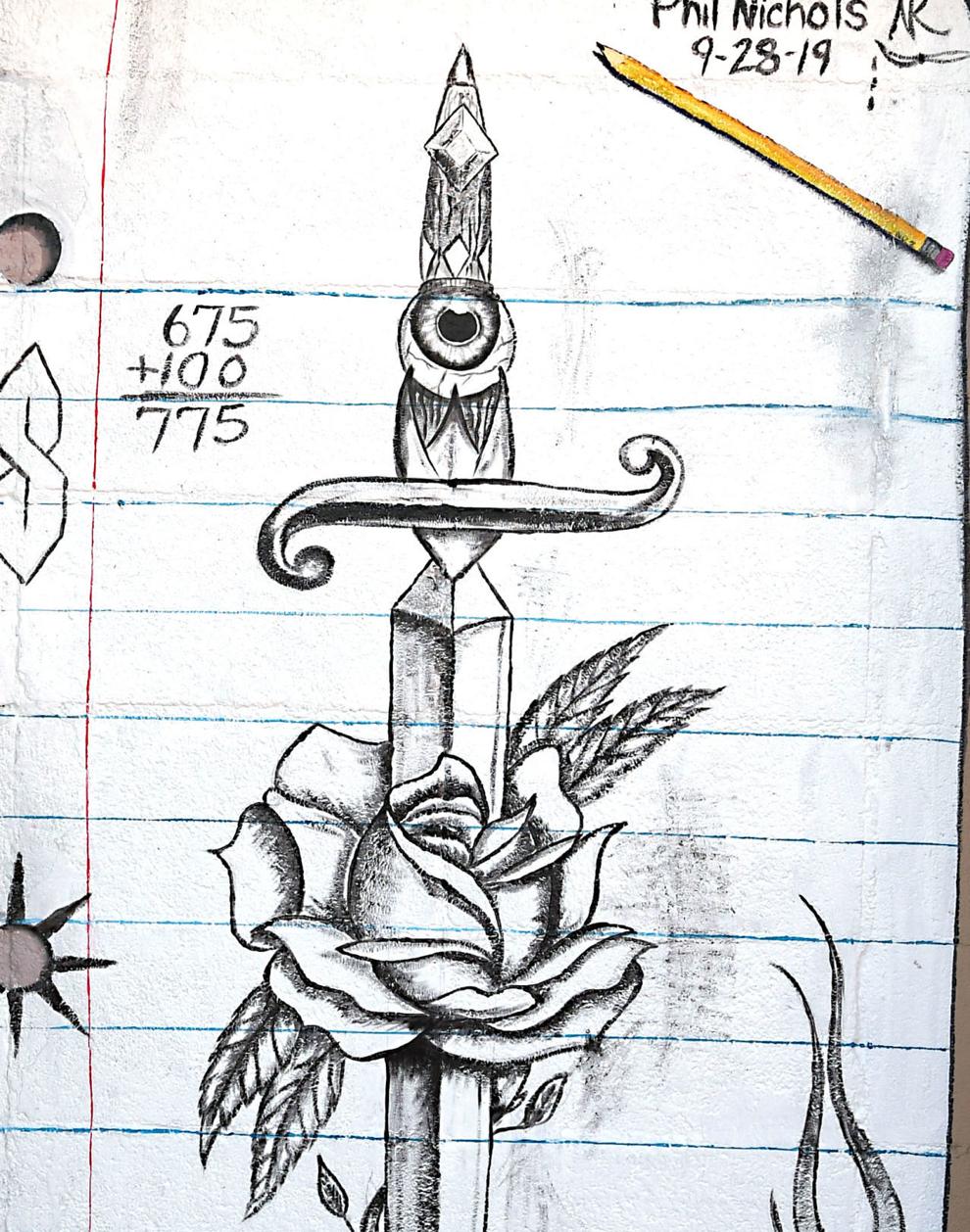 Bright Blossoms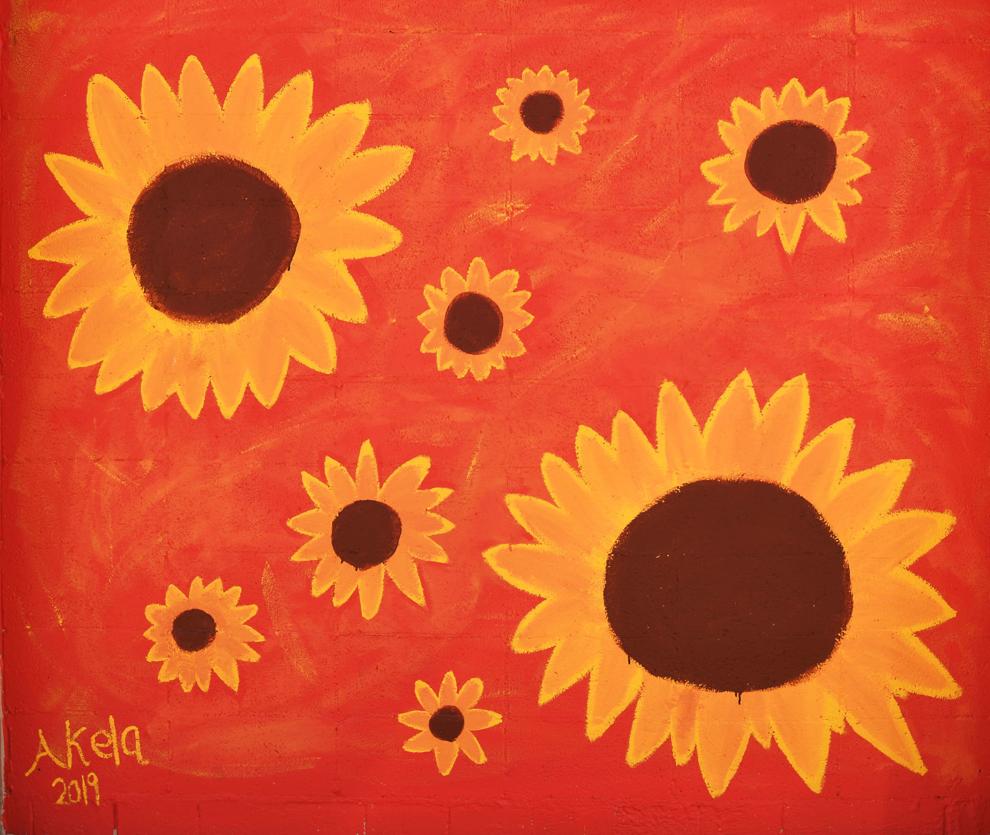 Abstract Attraction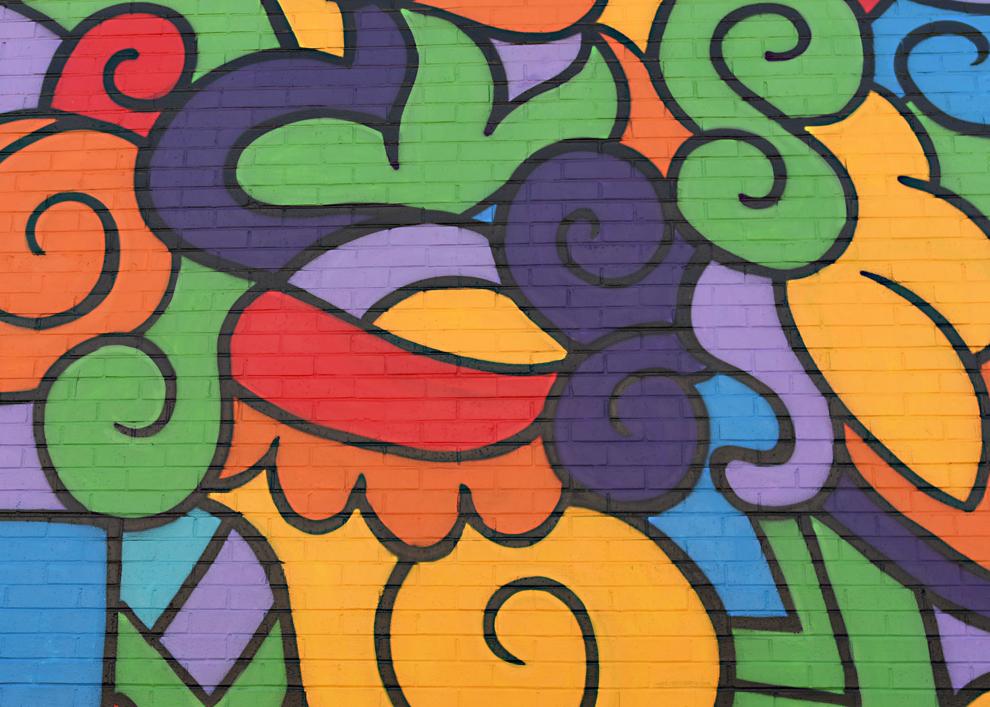 Caterpillar Crawl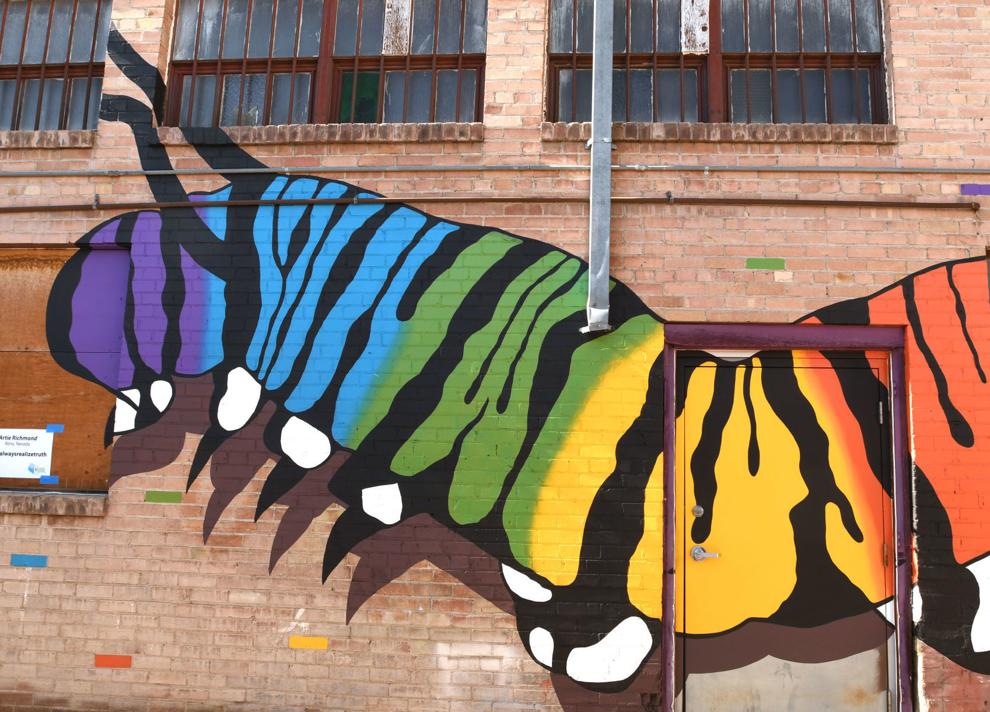 Feather Fun
Cacaphony of Color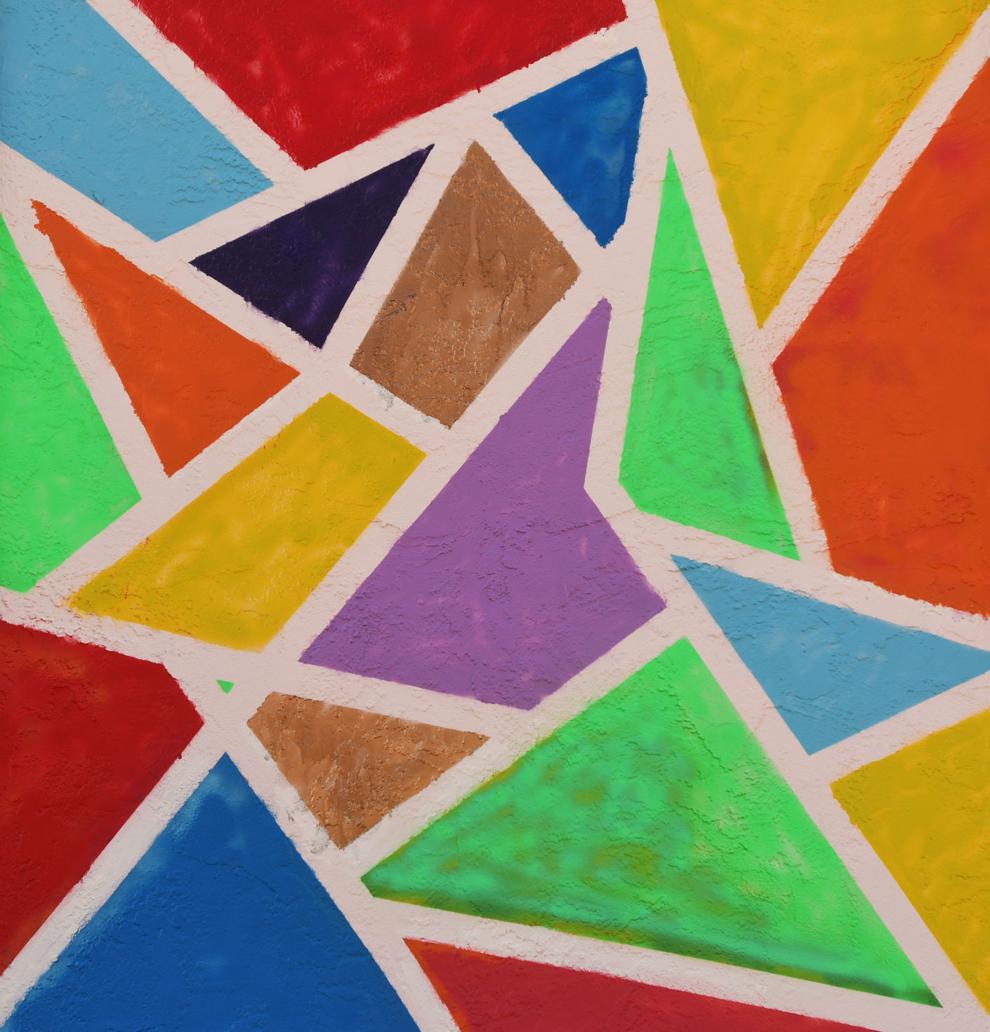 Basque Buddies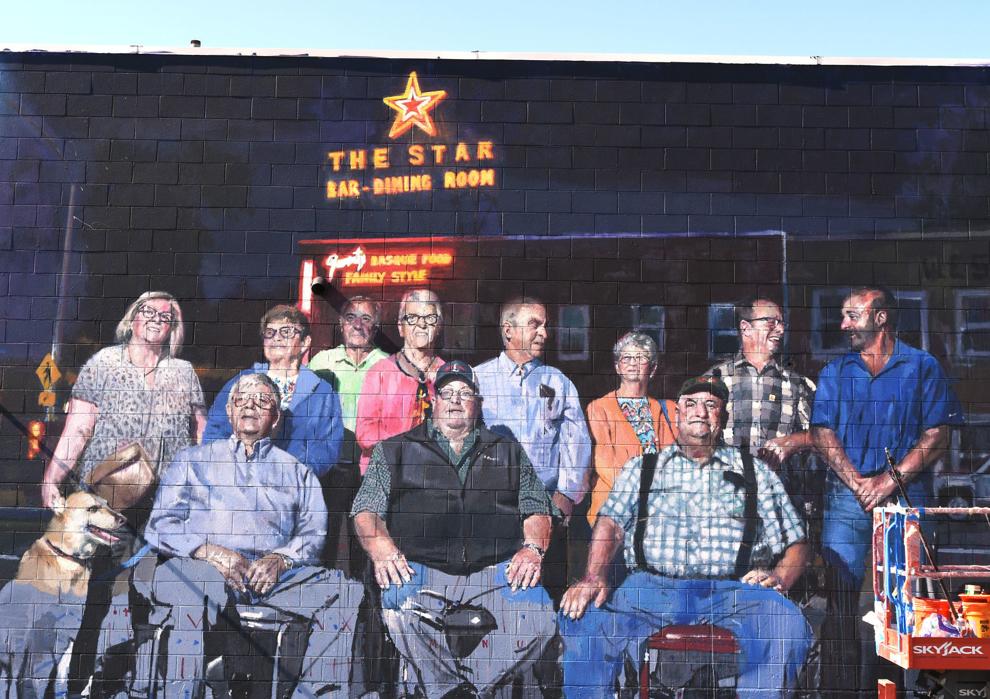 Fanciful Face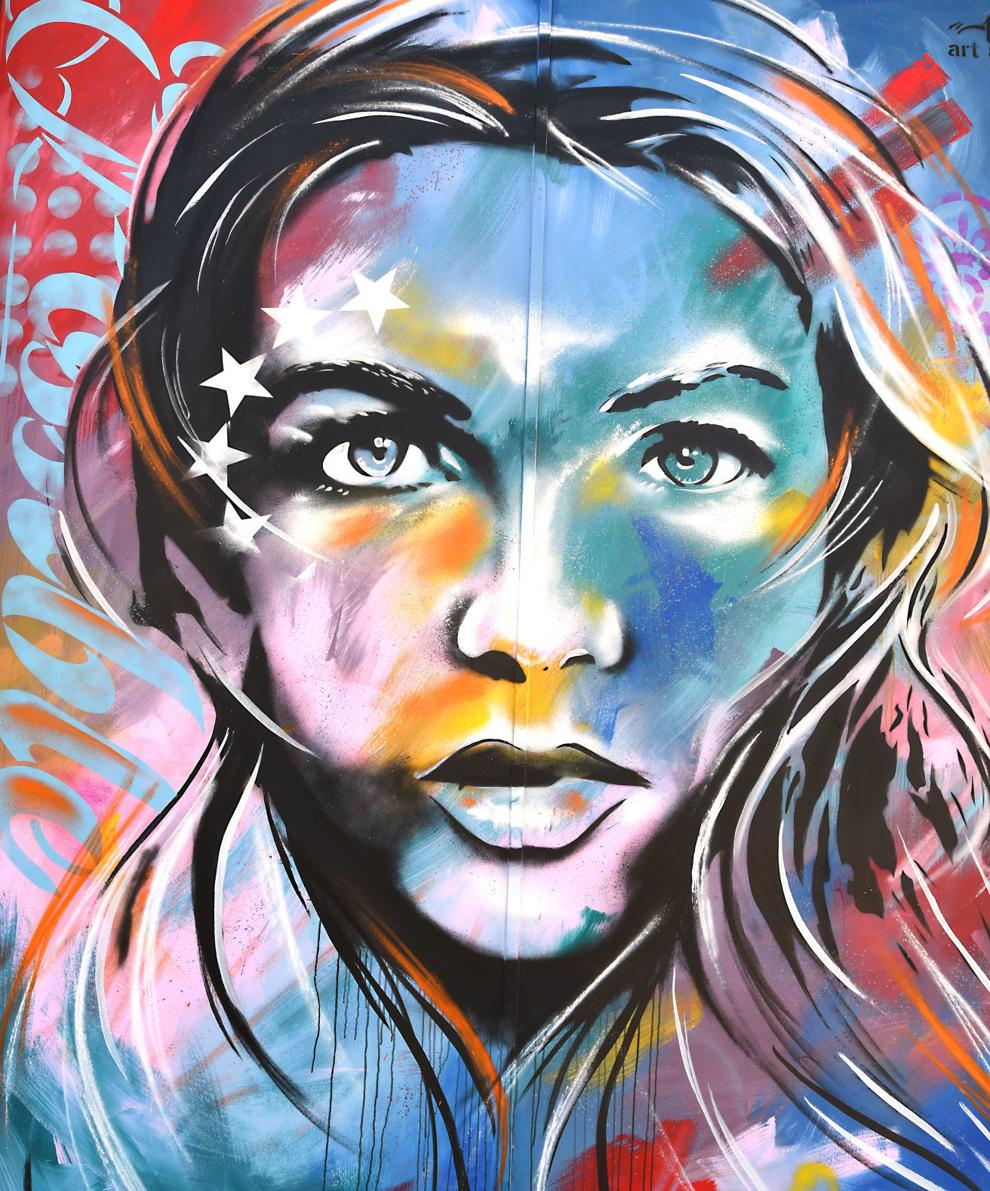 Giddiup!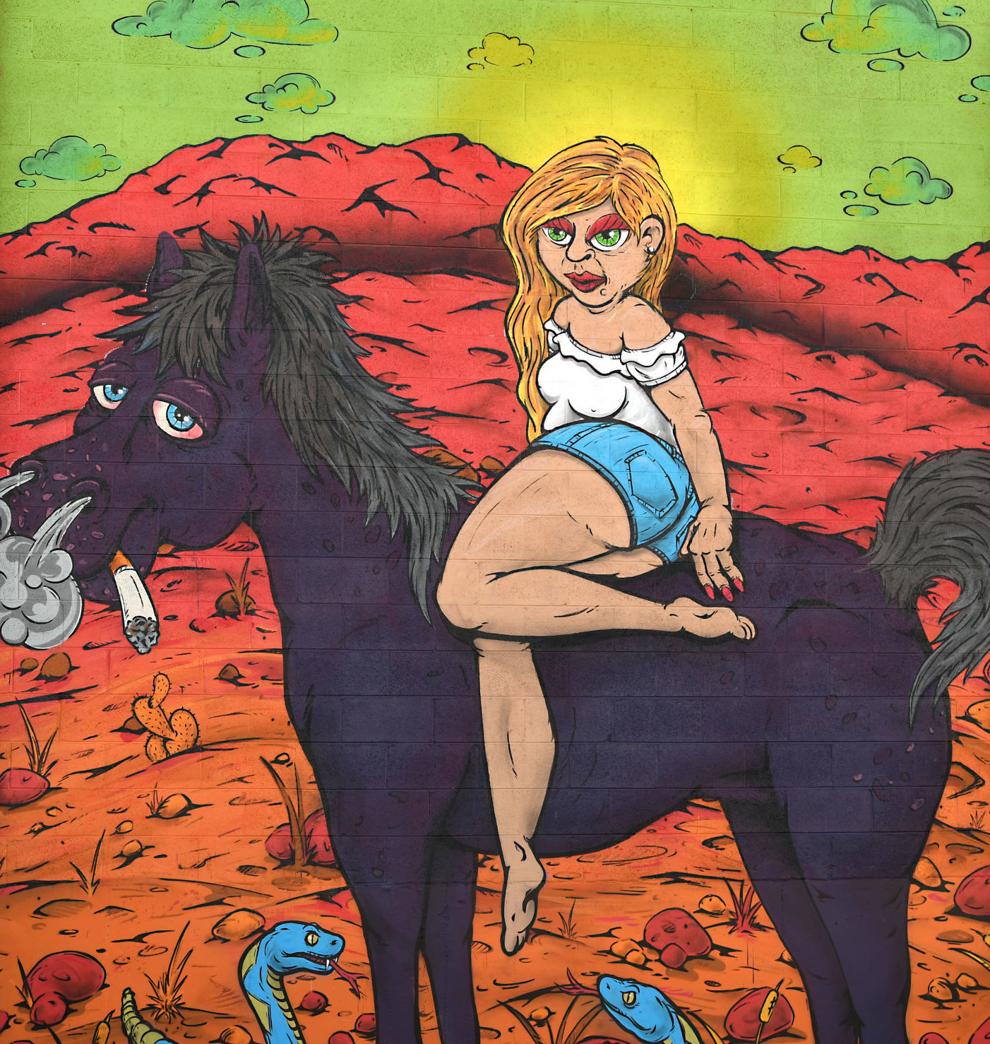 Desert Diva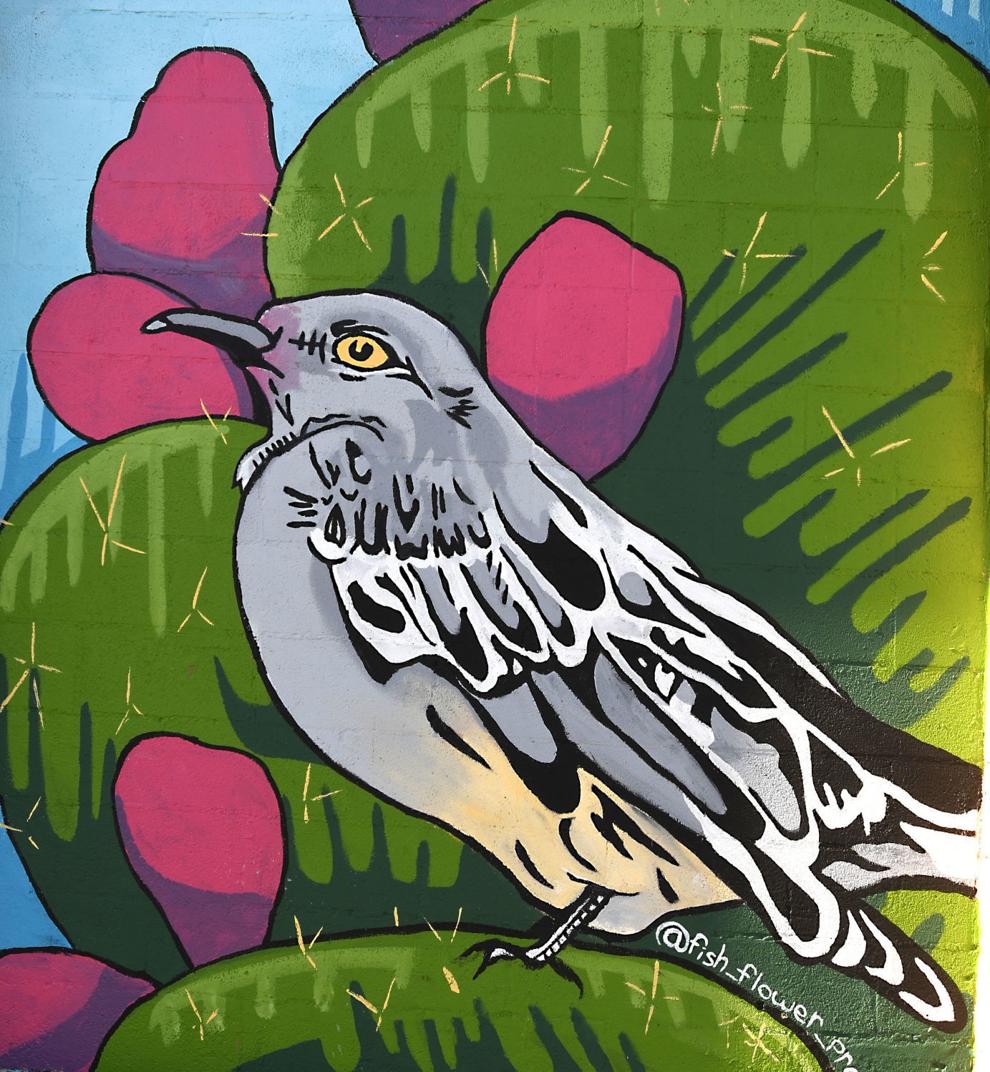 Be Yourself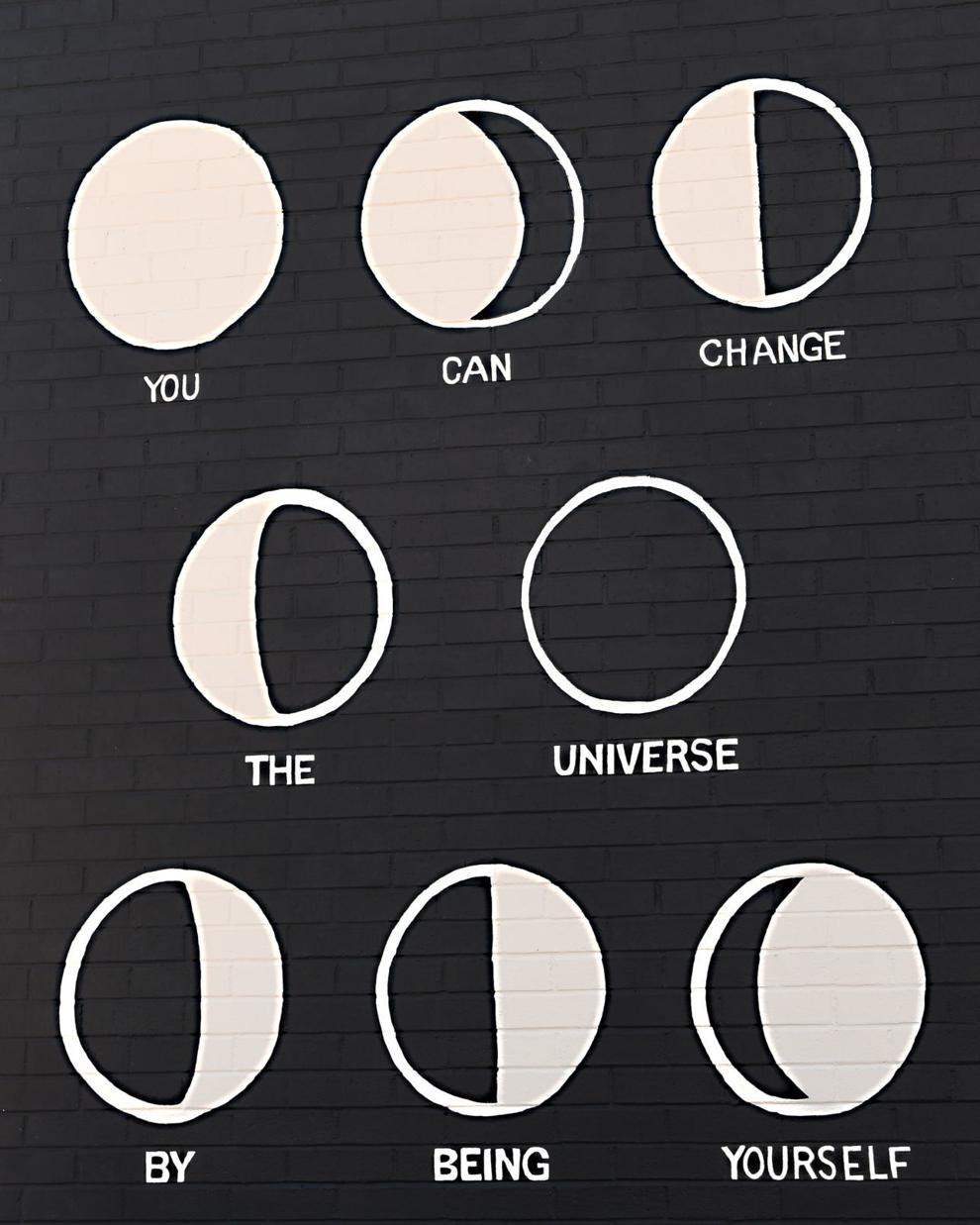 Fish Facade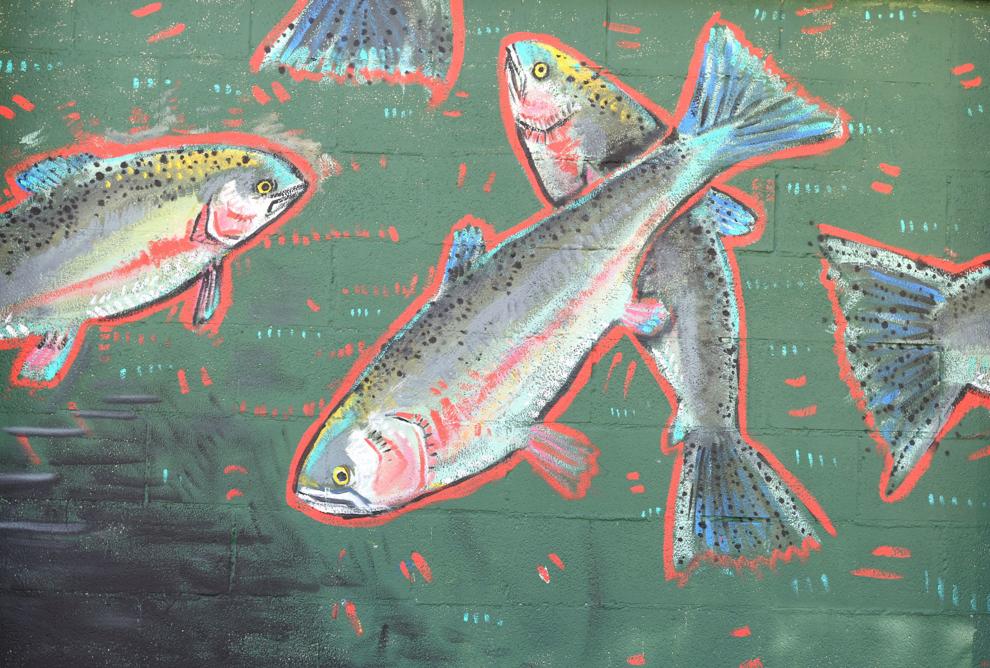 Ganesh Charturthi
Blue Buckaroo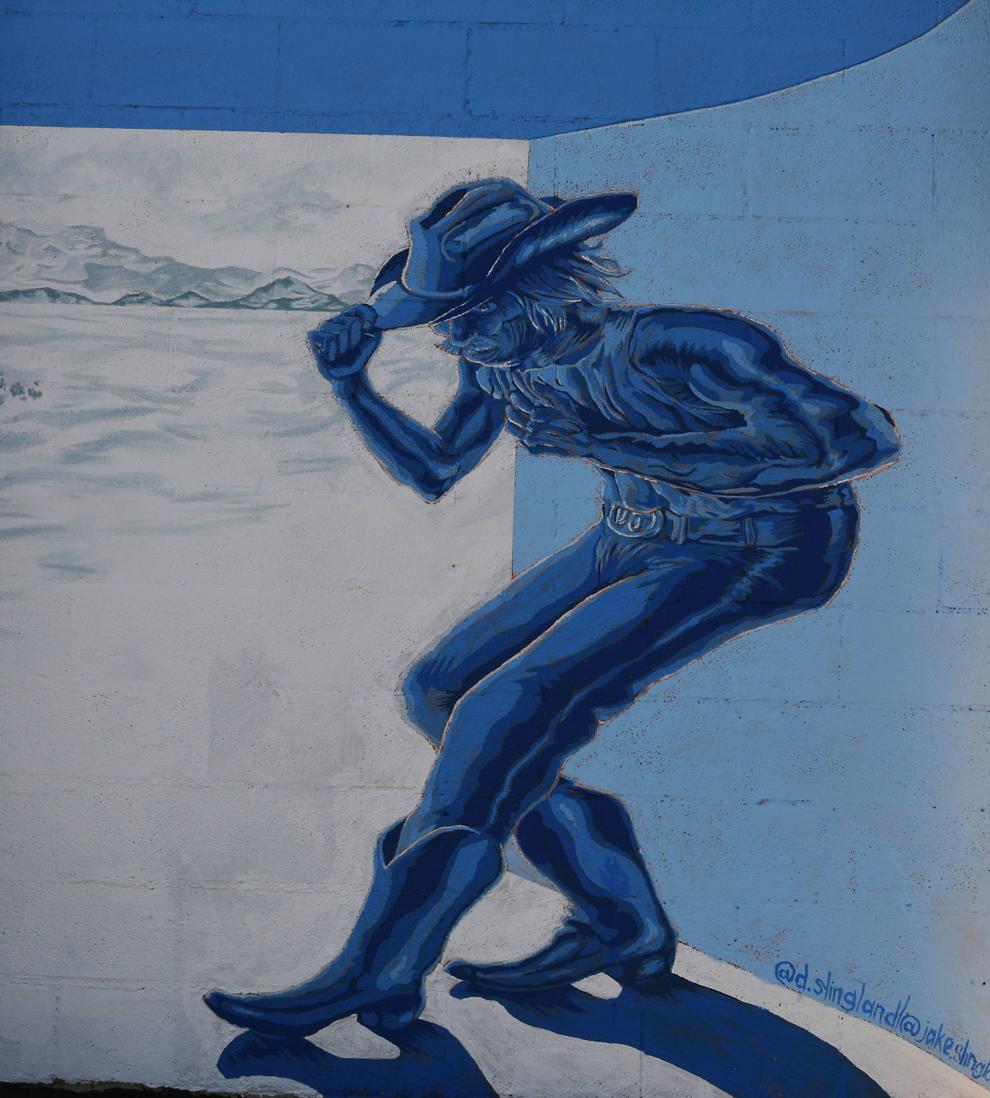 Local Inspiration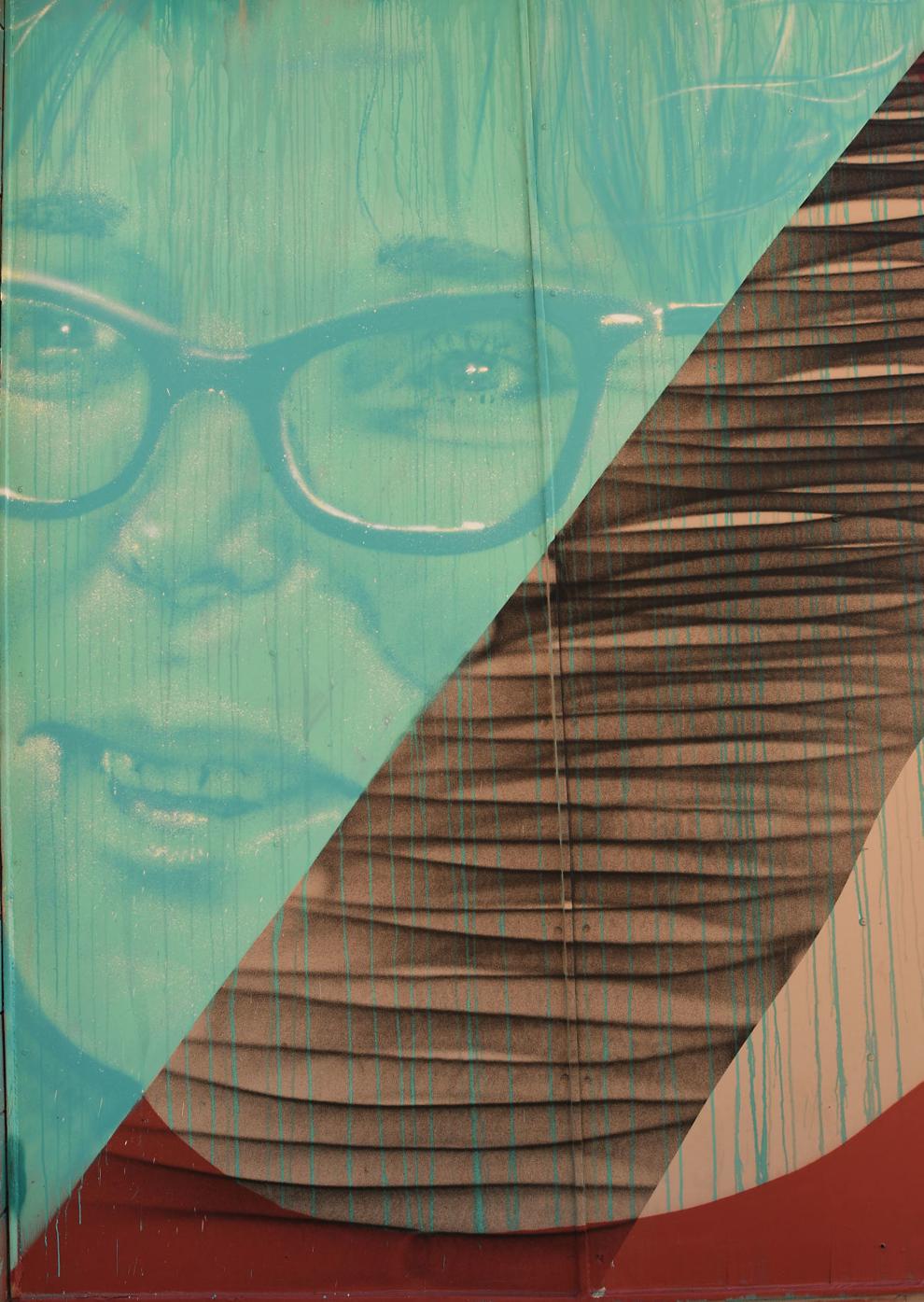 Elko Roundup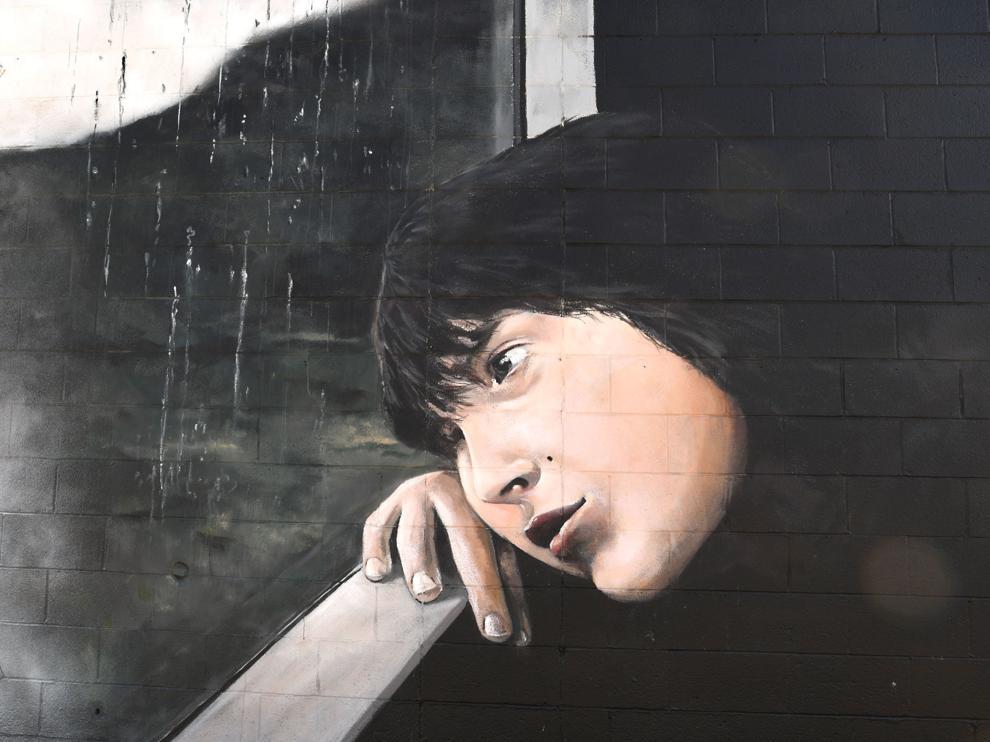 Grouse Greeter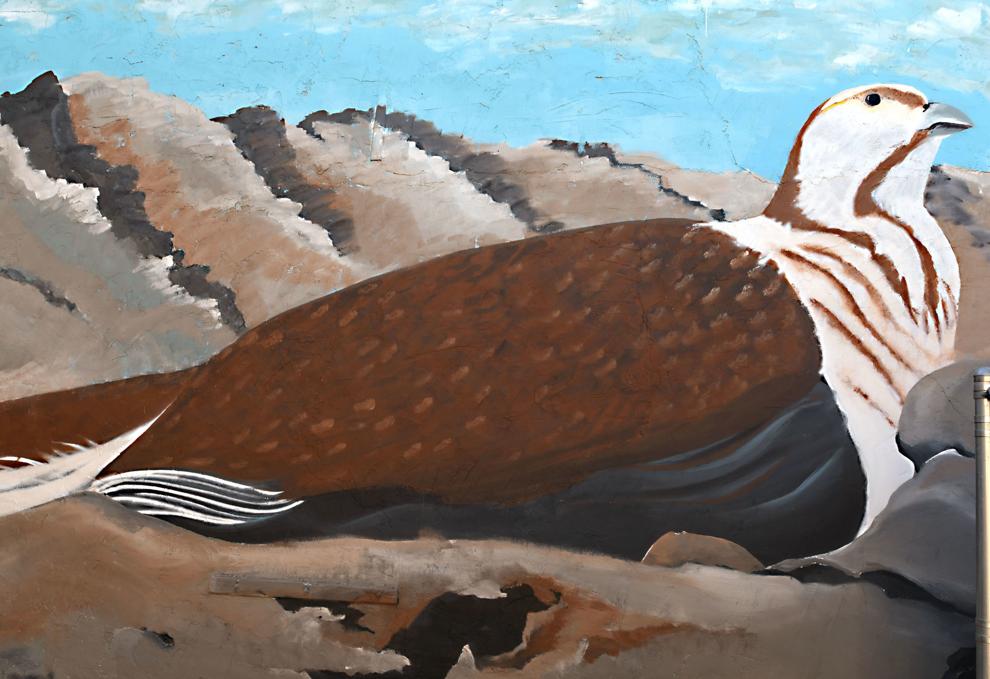 Hope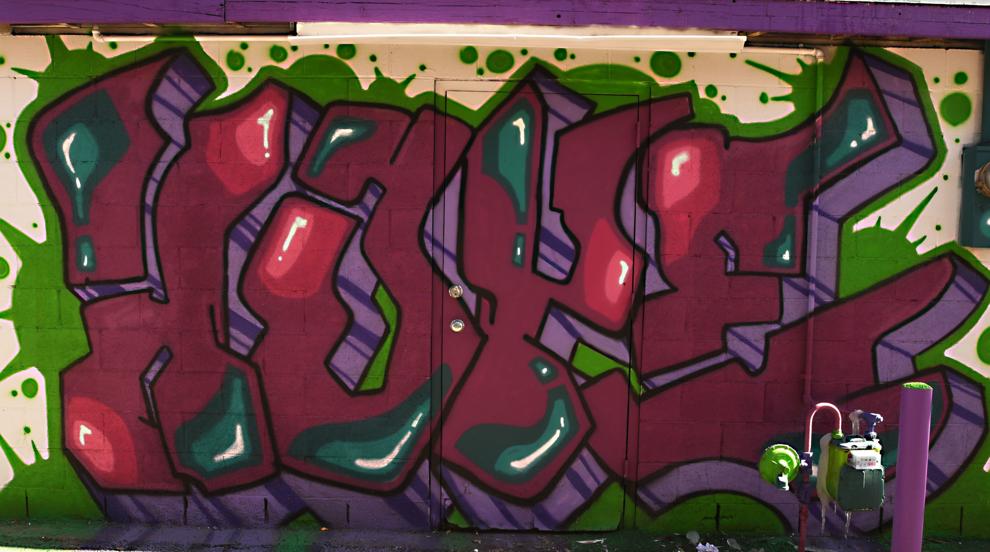 Indian Relay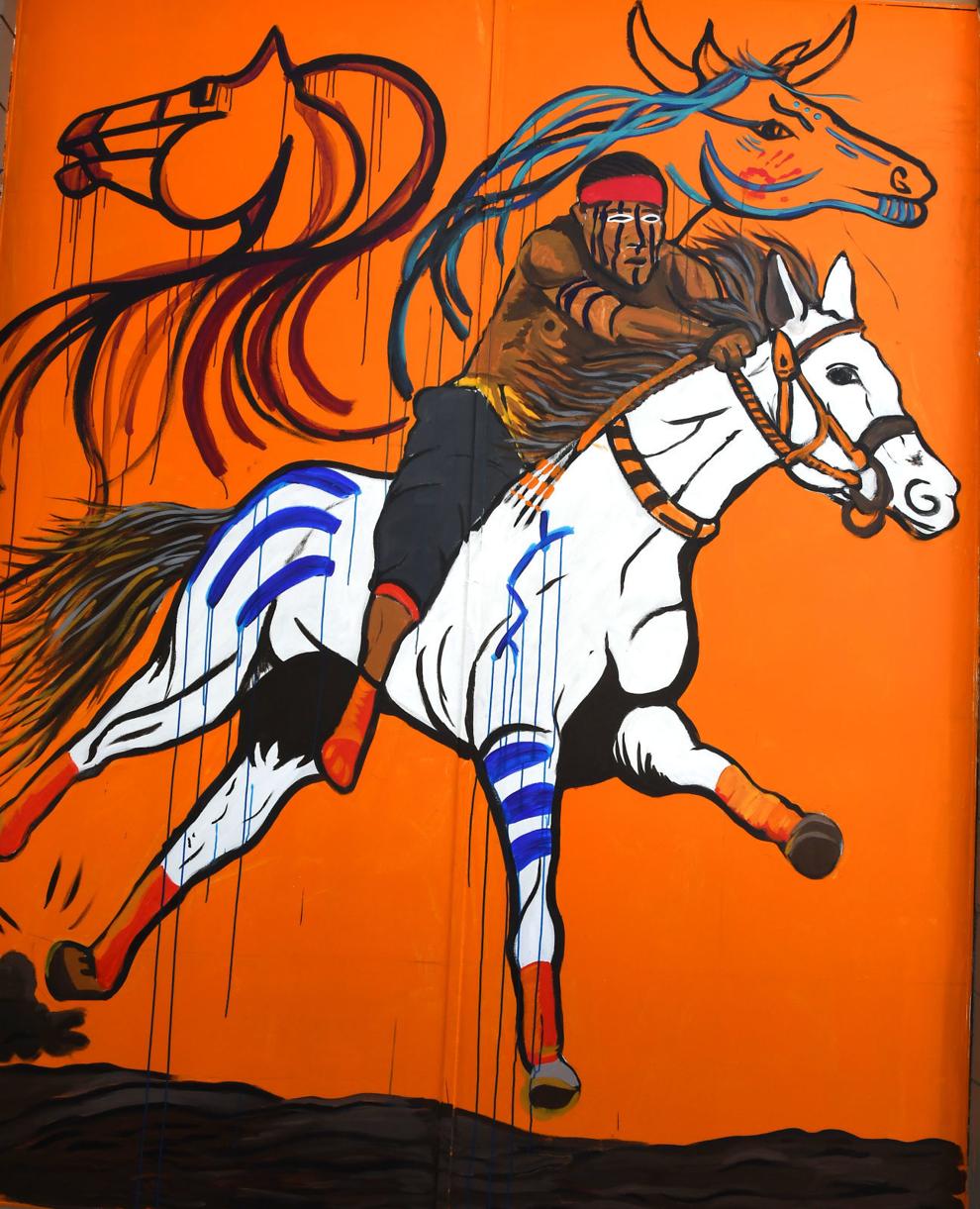 Local Muralist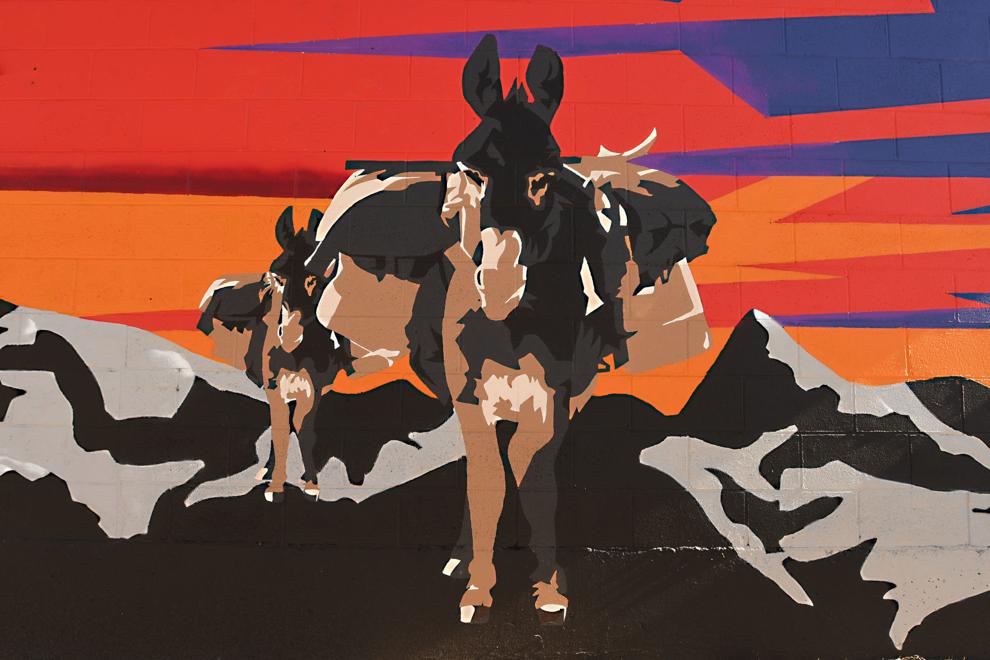 Native Detail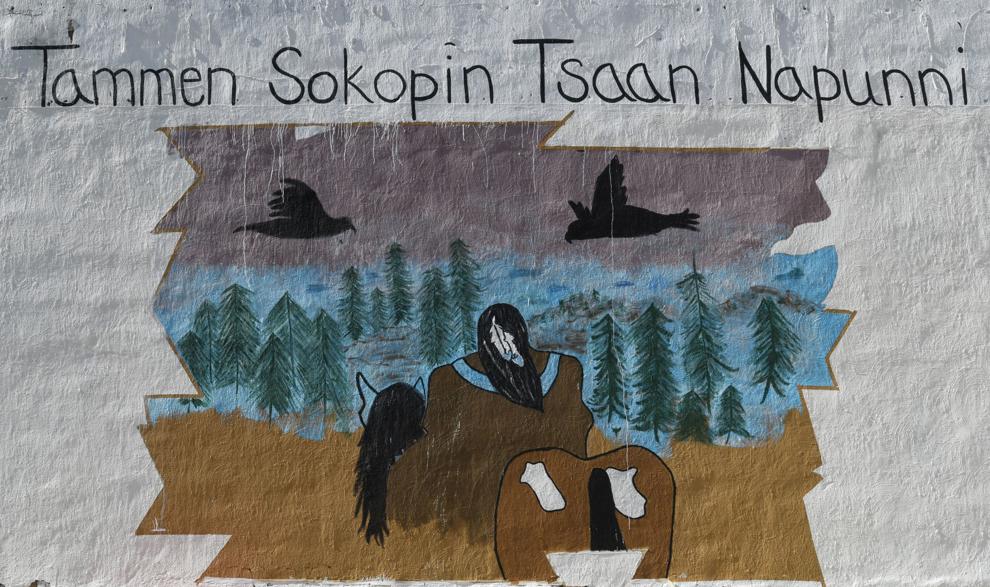 Geometric Gem
Orb and Tentacles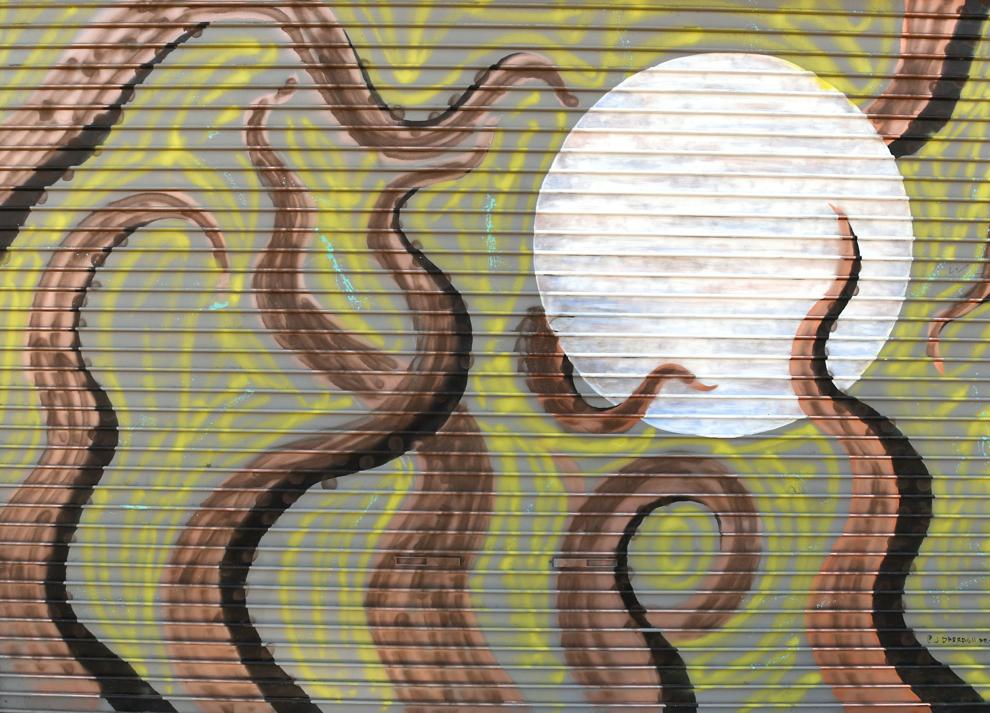 Nevada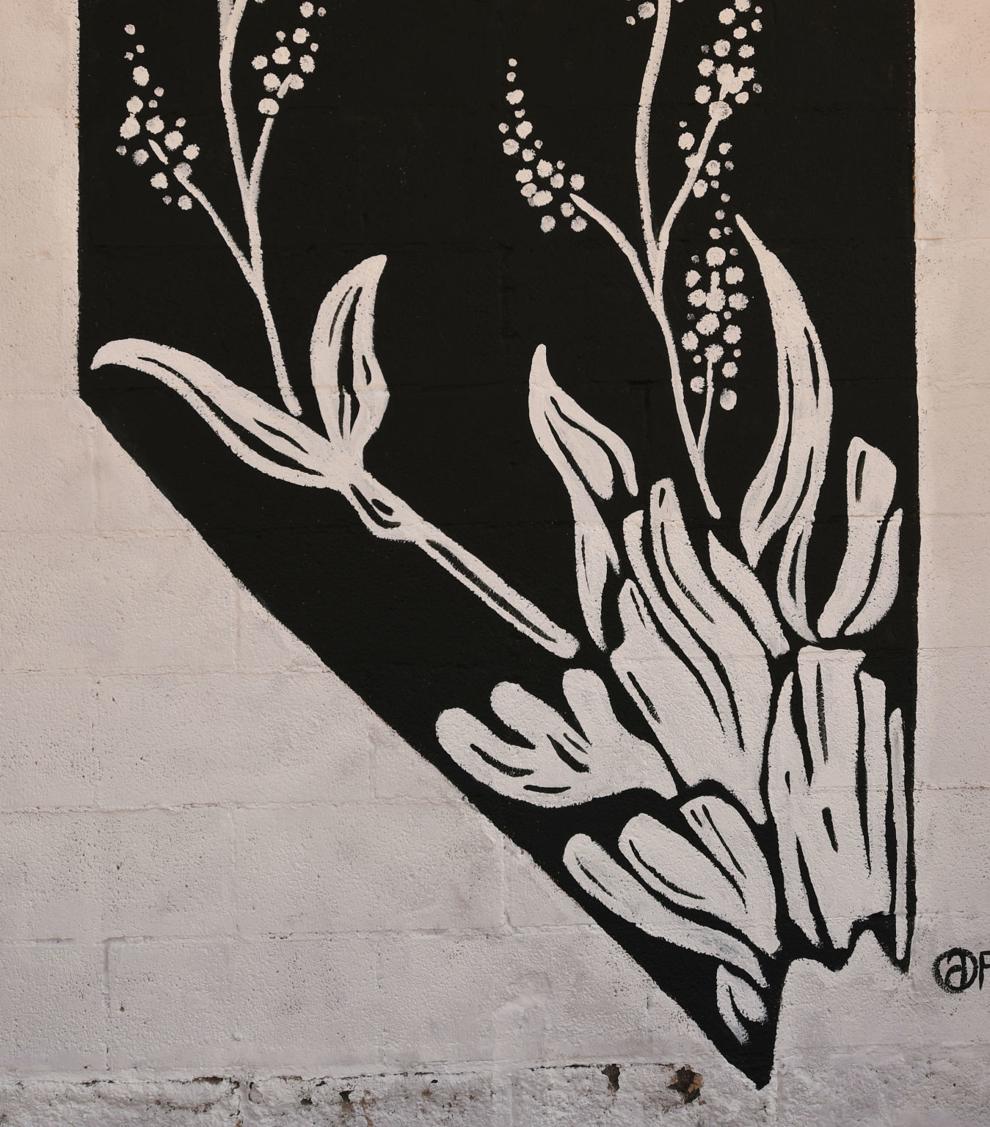 Bucking Bronc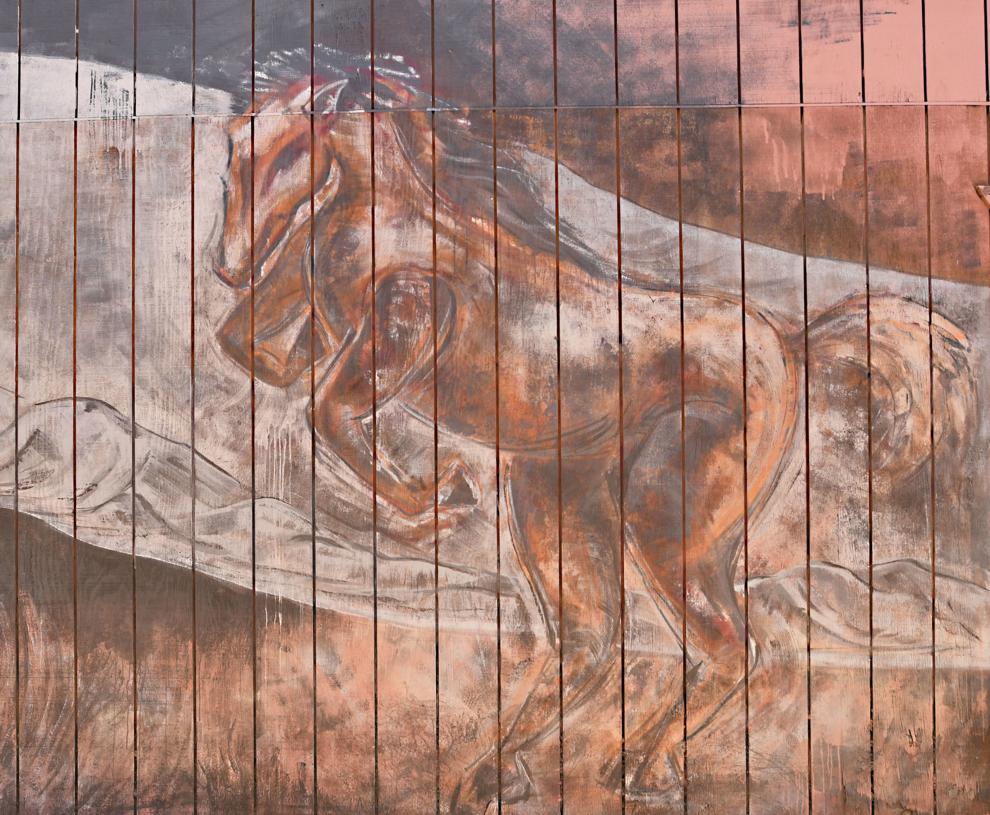 Polynesian Pride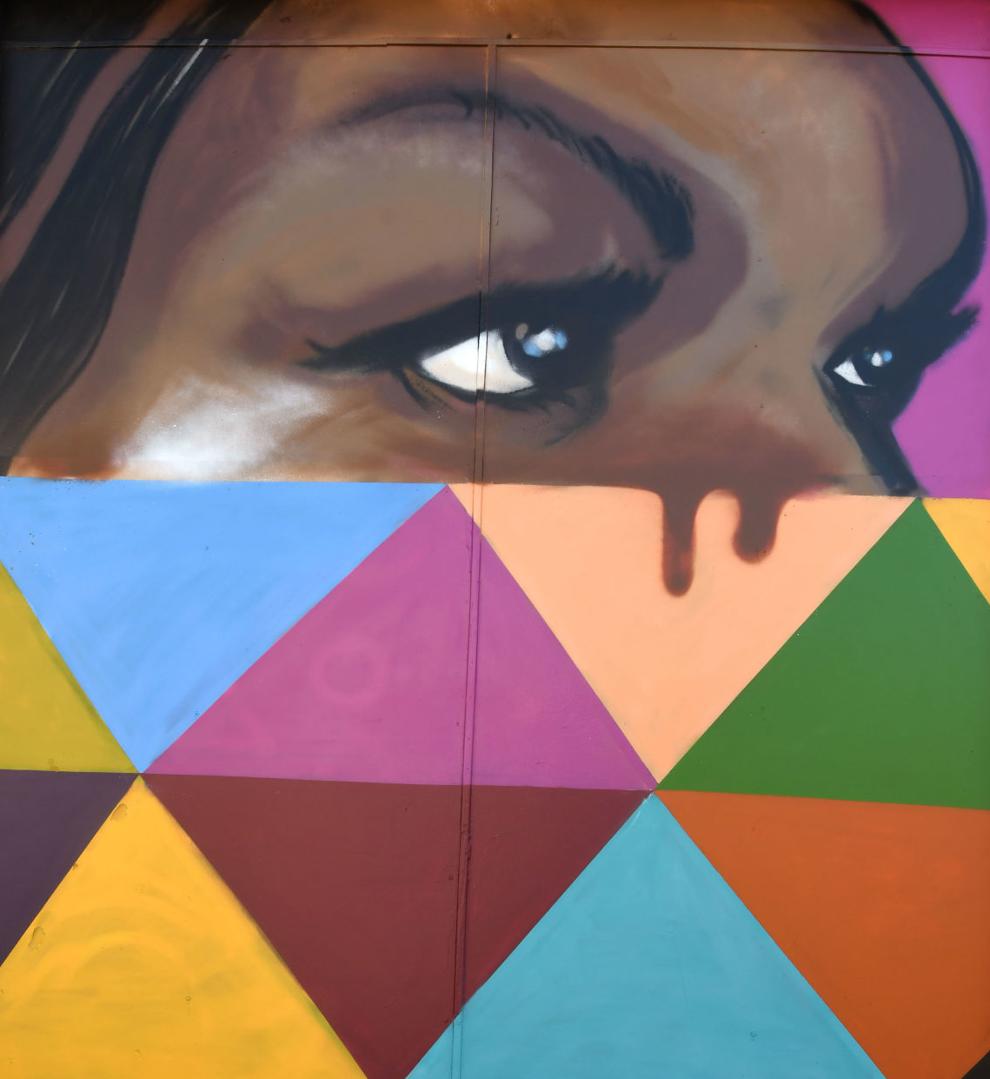 Mexican Doll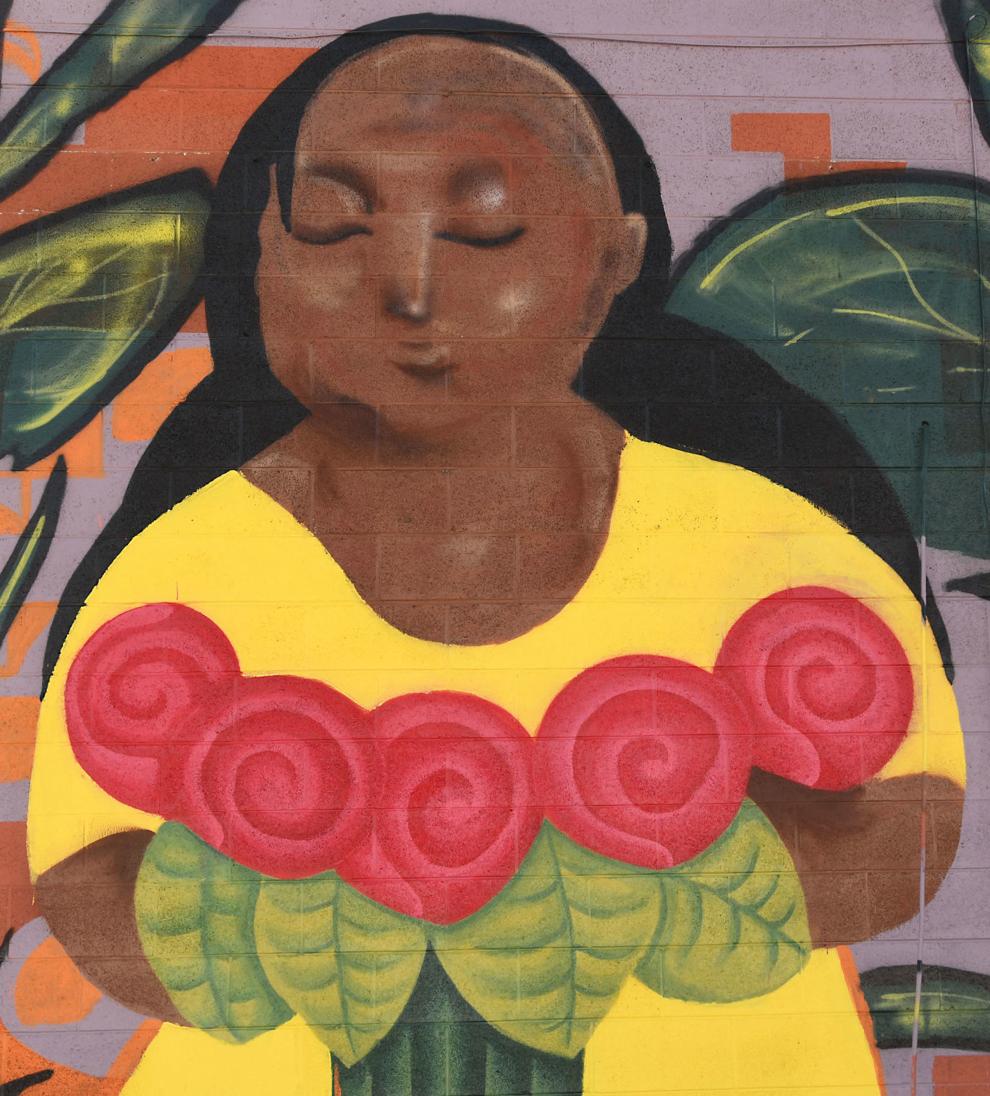 Raining Color
Mexican Mysteries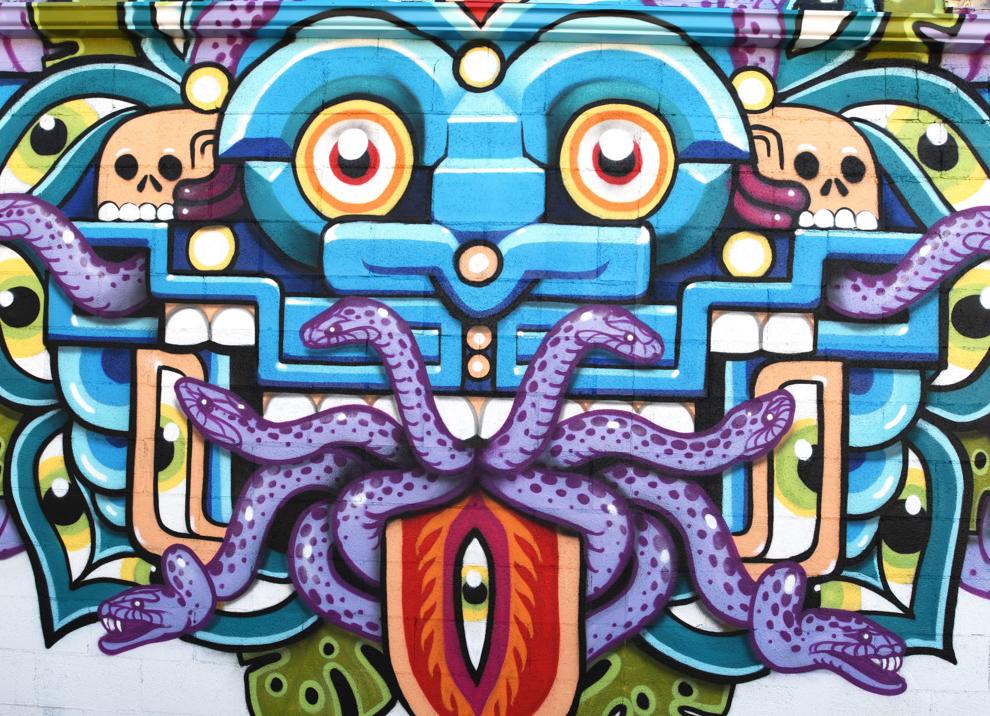 Primary Prism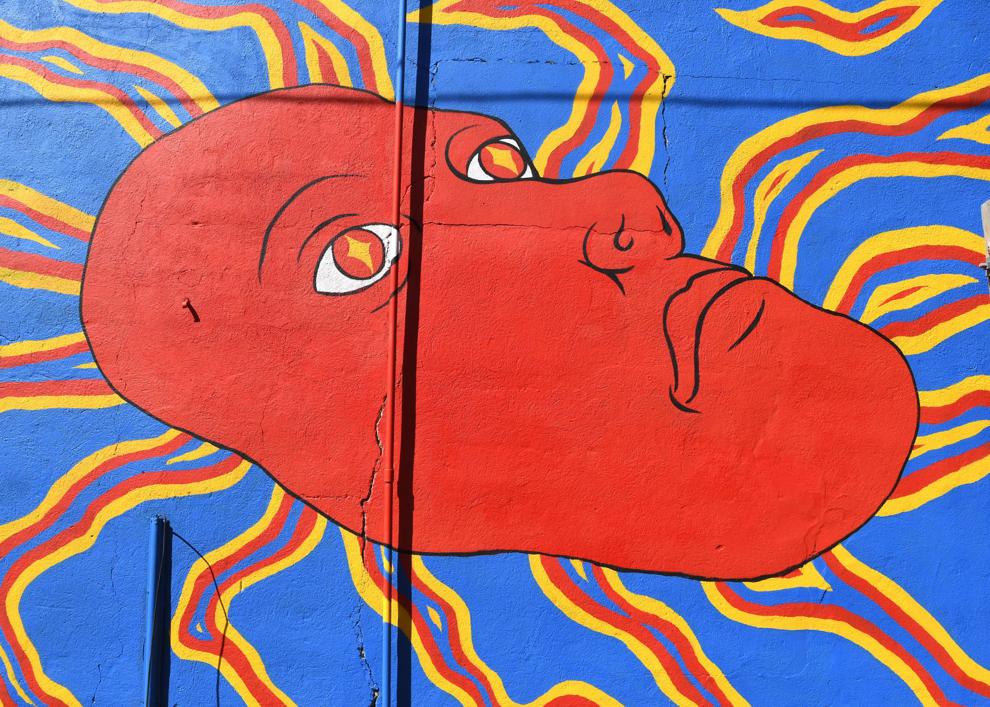 Mighty Mural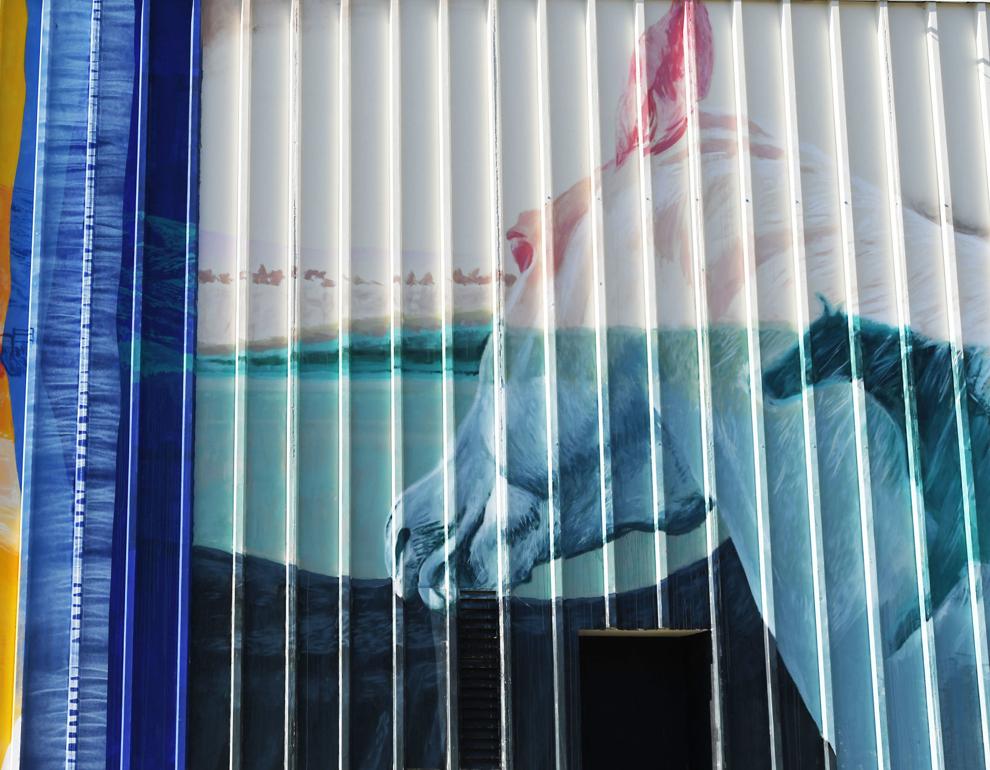 Ogi Deli
Railroad Renegade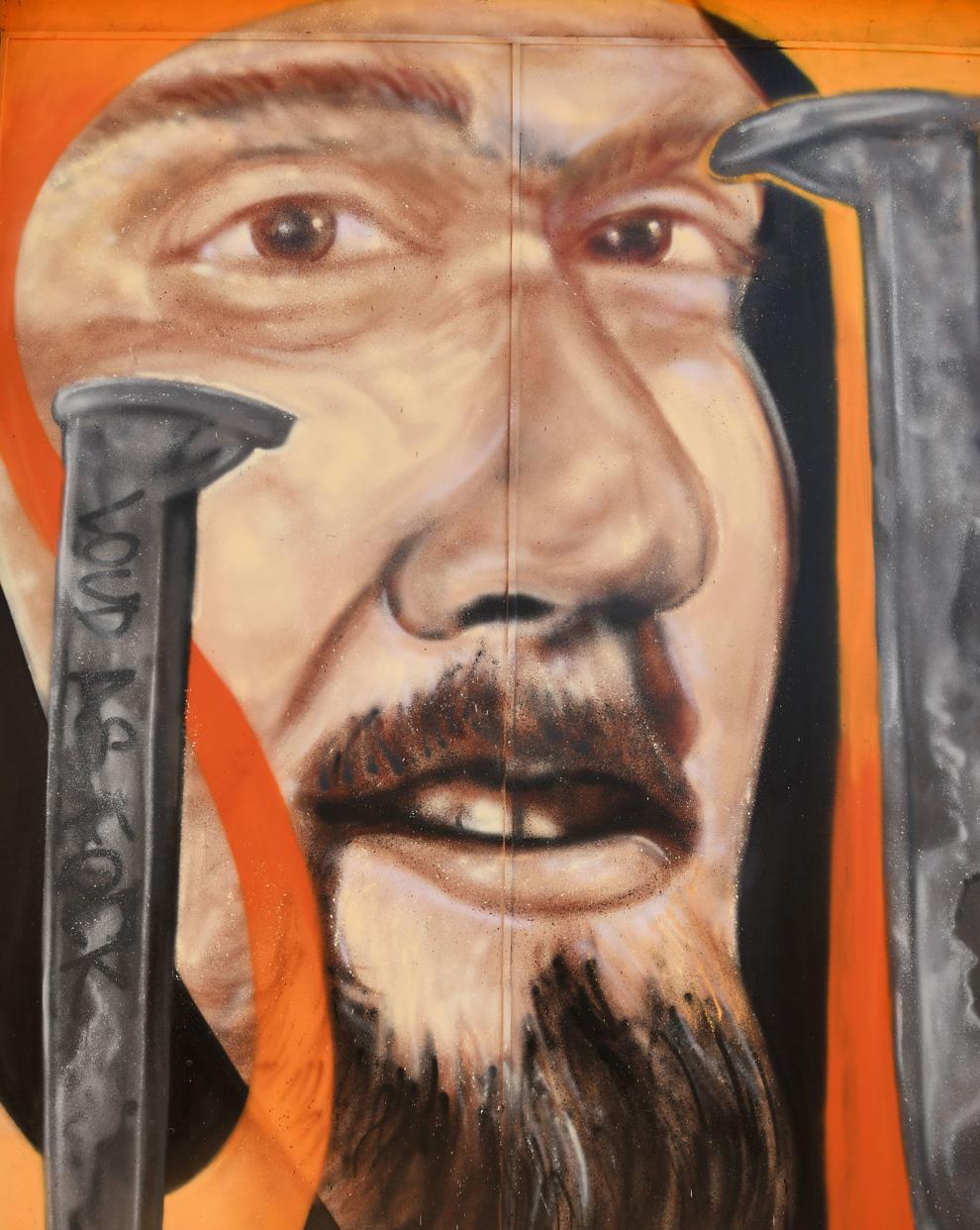 Moose on the Loose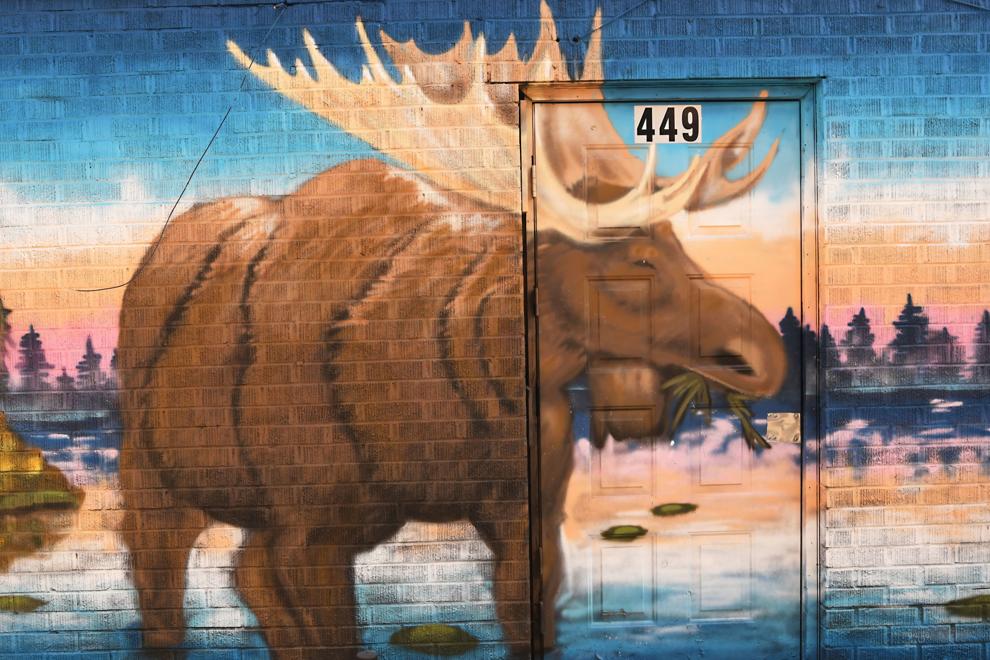 Pretty Lady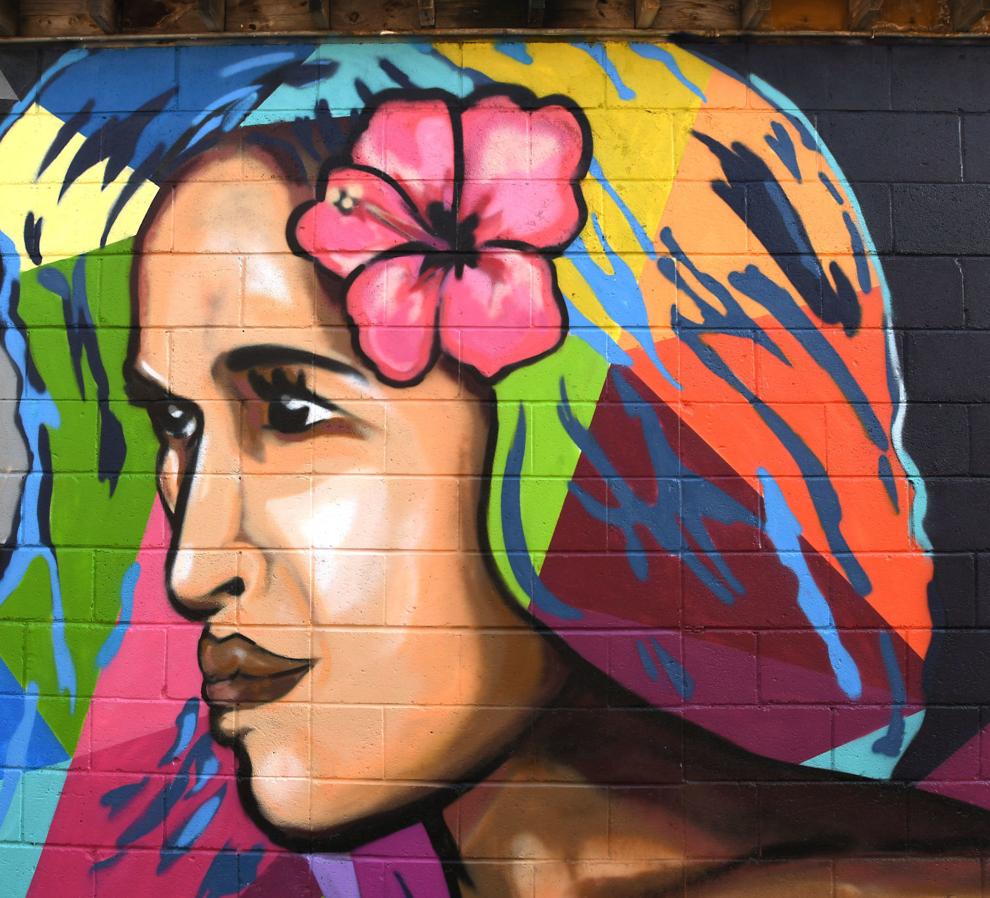 Photo Montage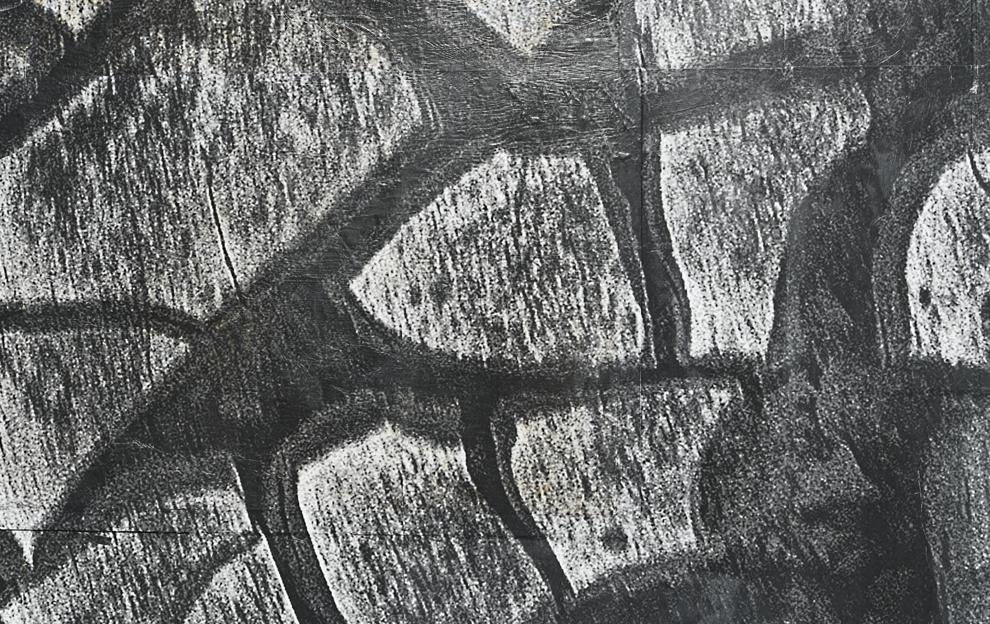 Purple Turtle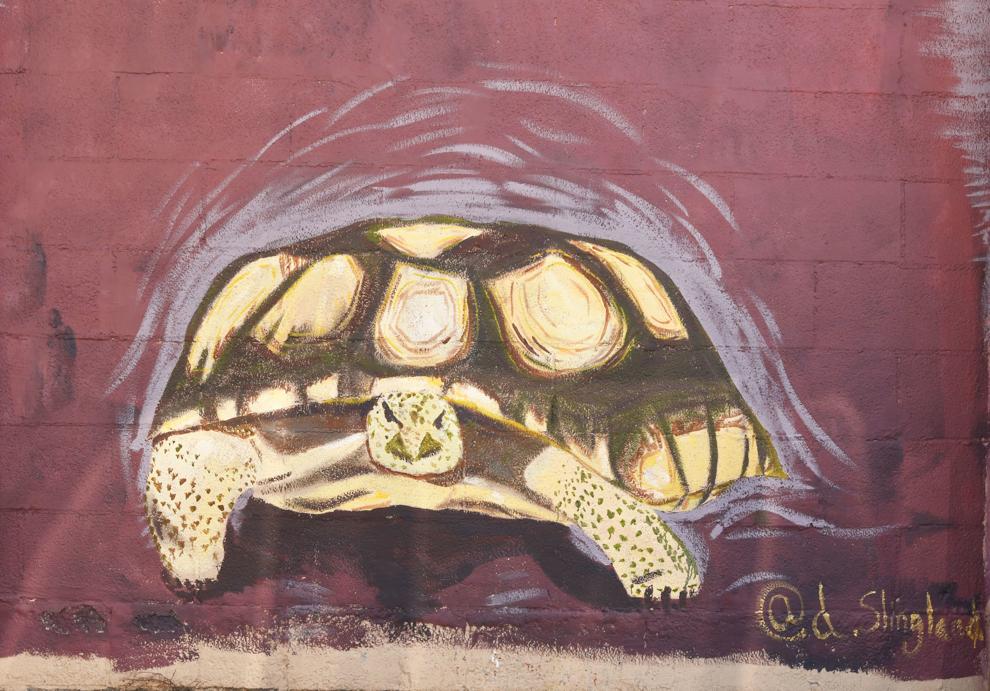 The Law
Starry Night
Railway Right of Way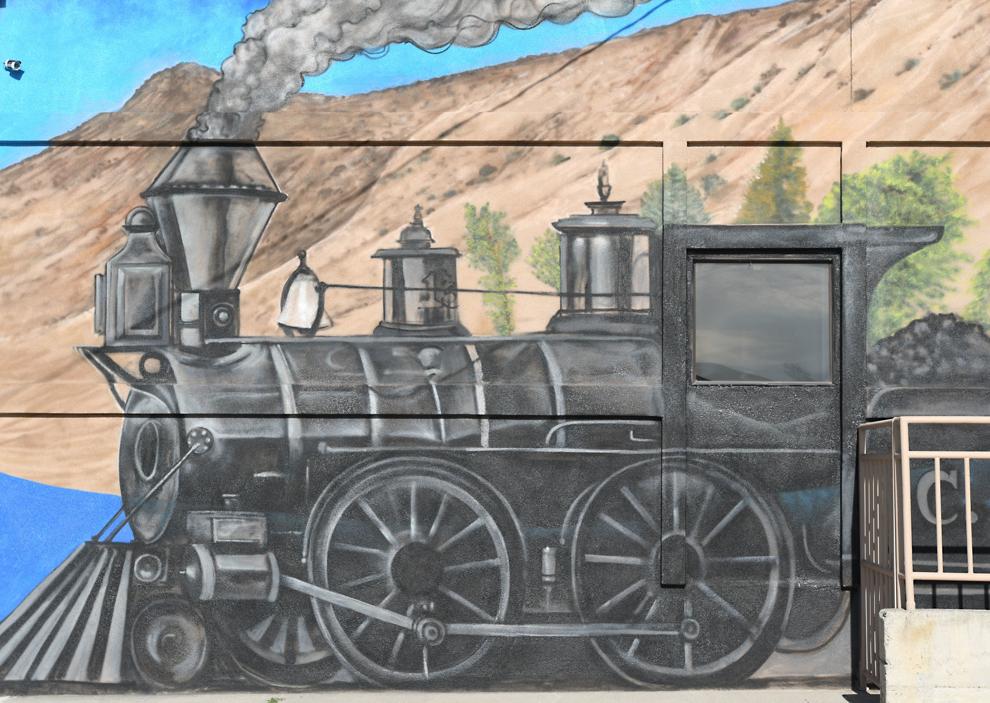 Rockin' Reptile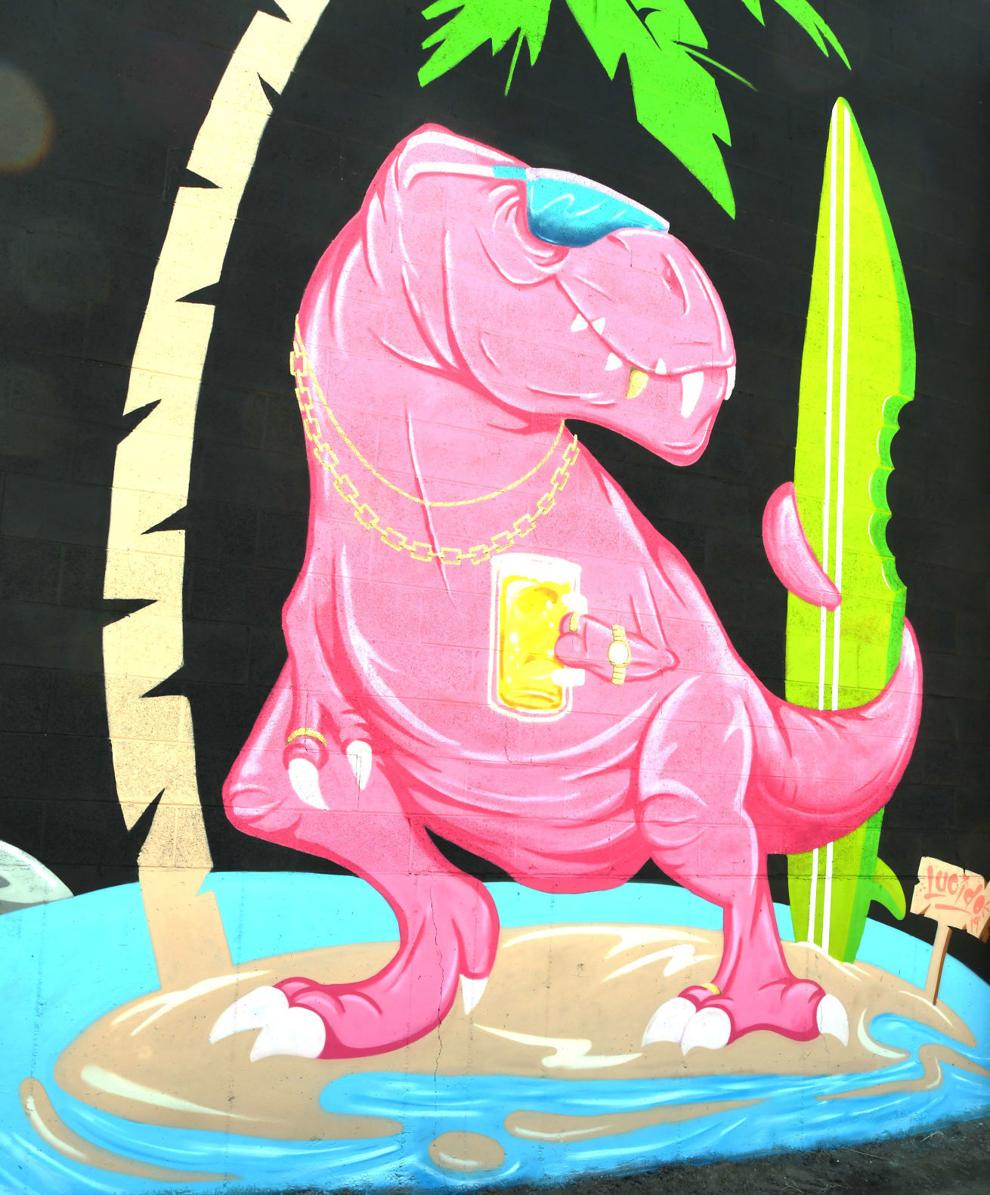 Rodeo Roper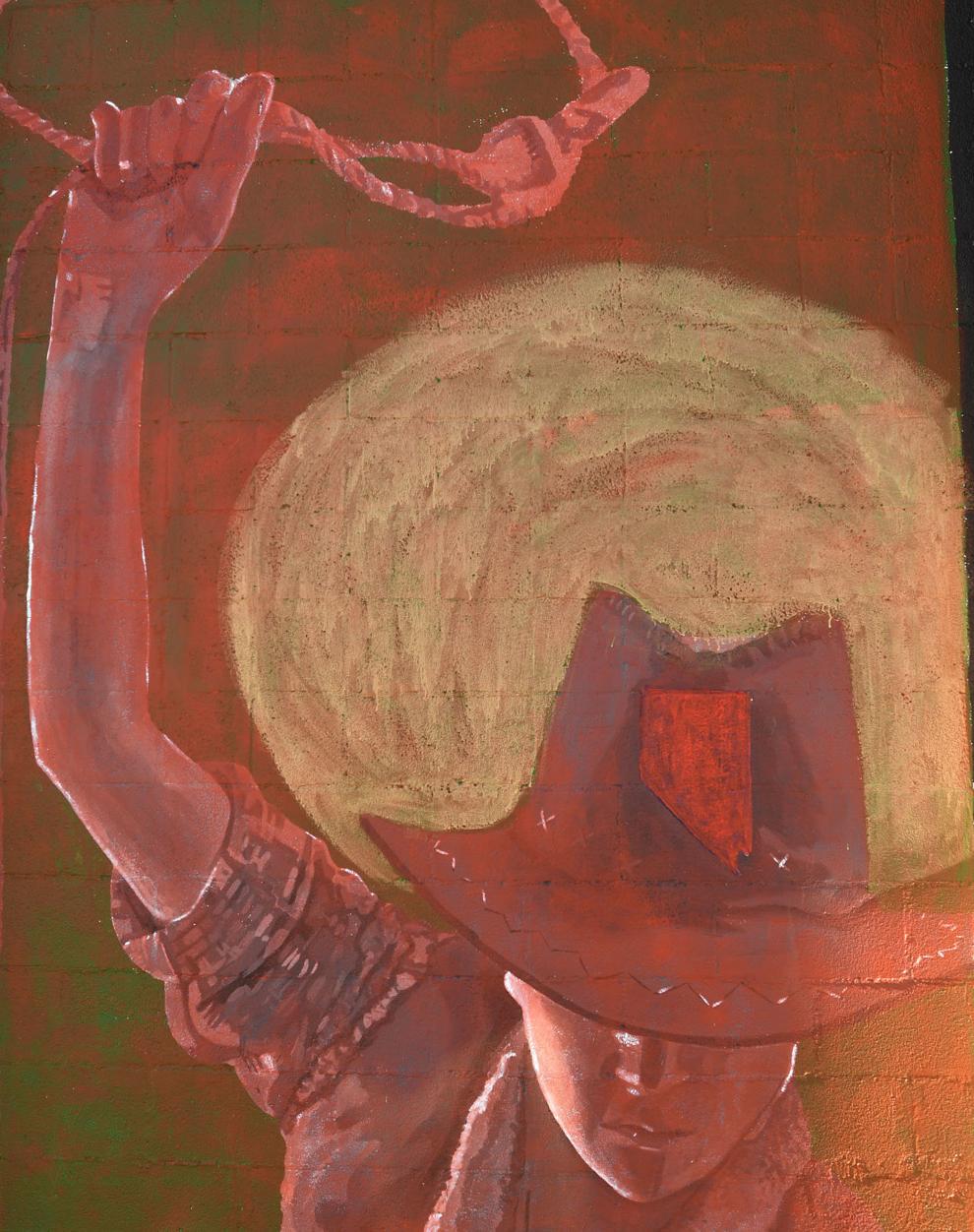 Simple Synchrony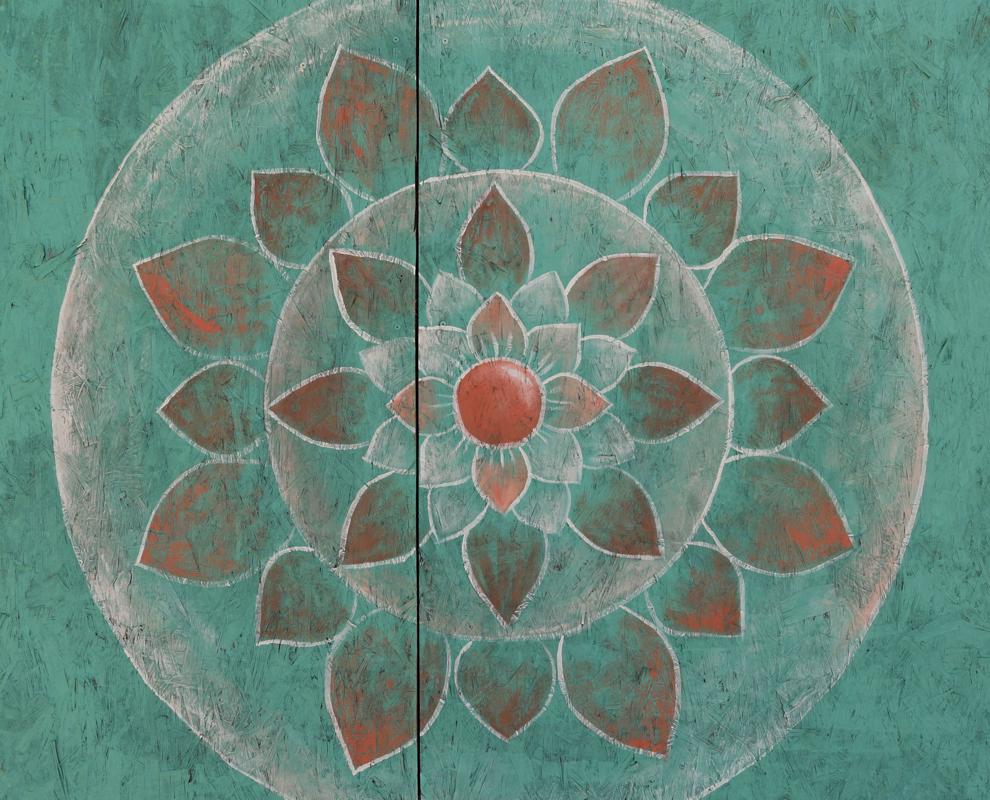 The Western Frontier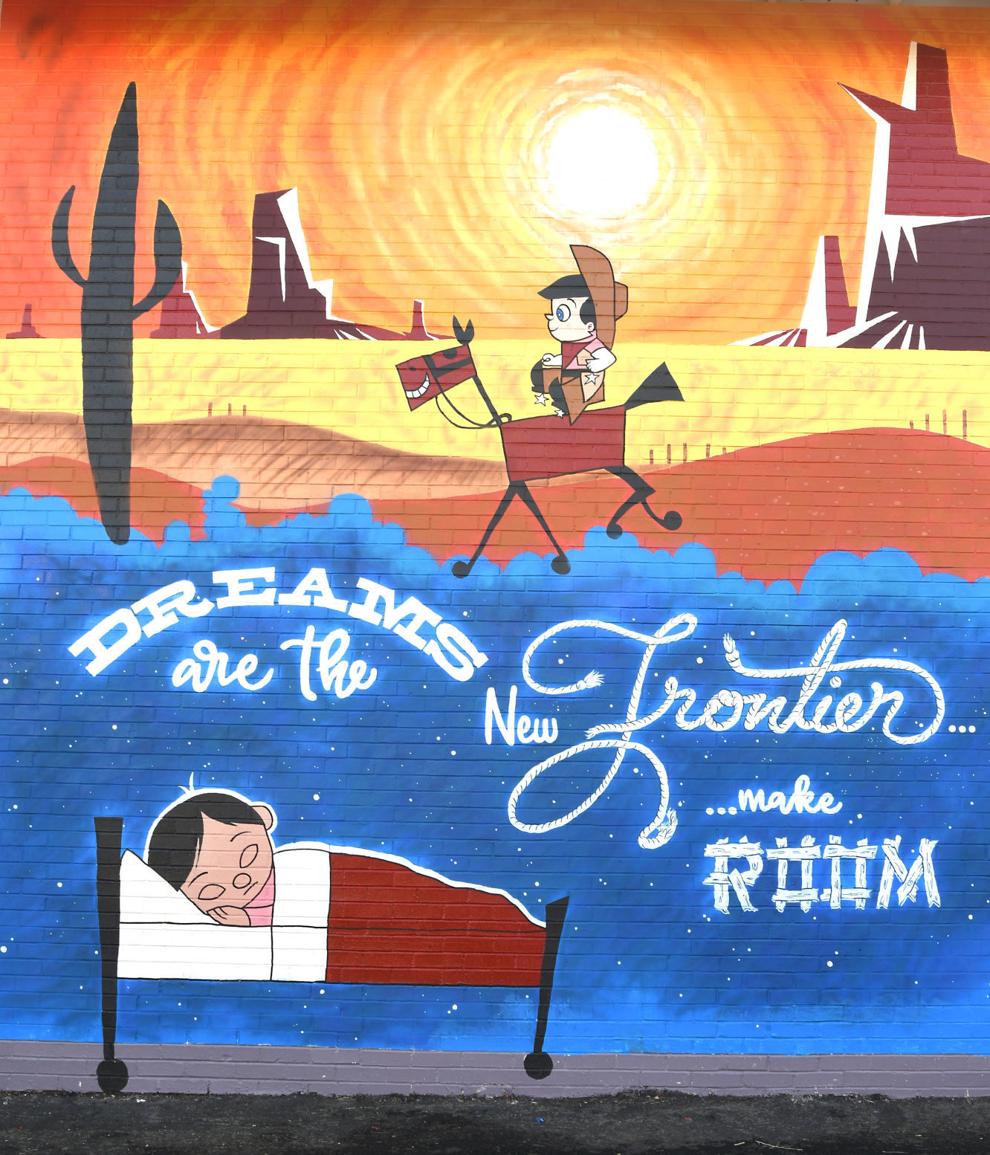 Western Wildlife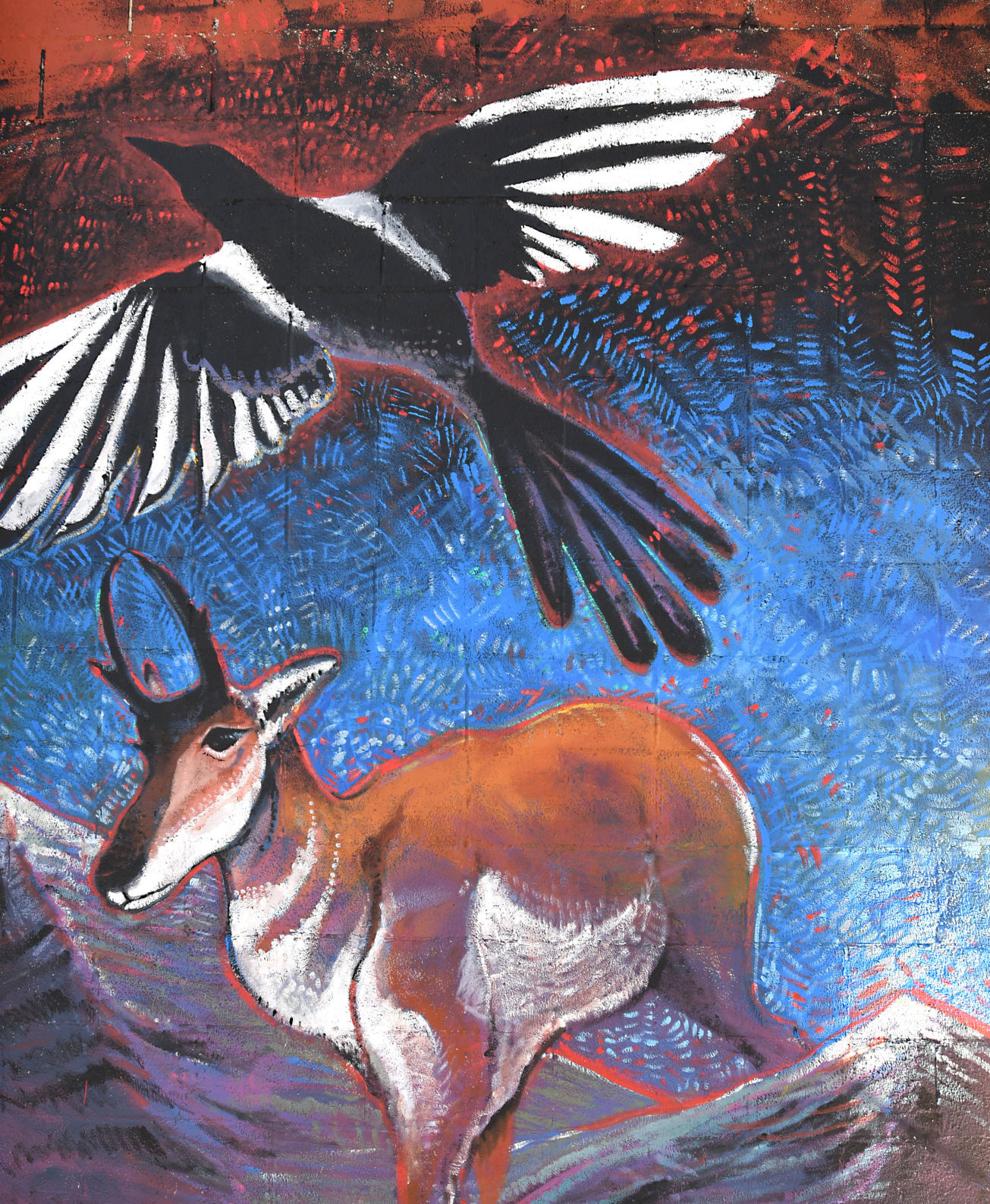 Sunny Sunflowers
Sunset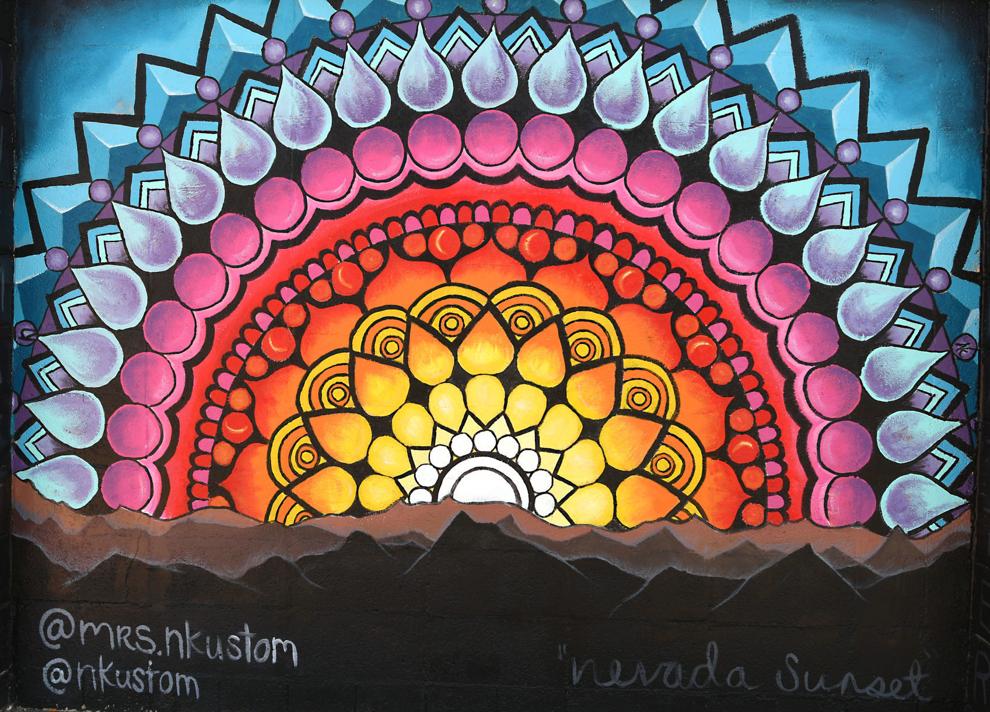 Words of Wisdom