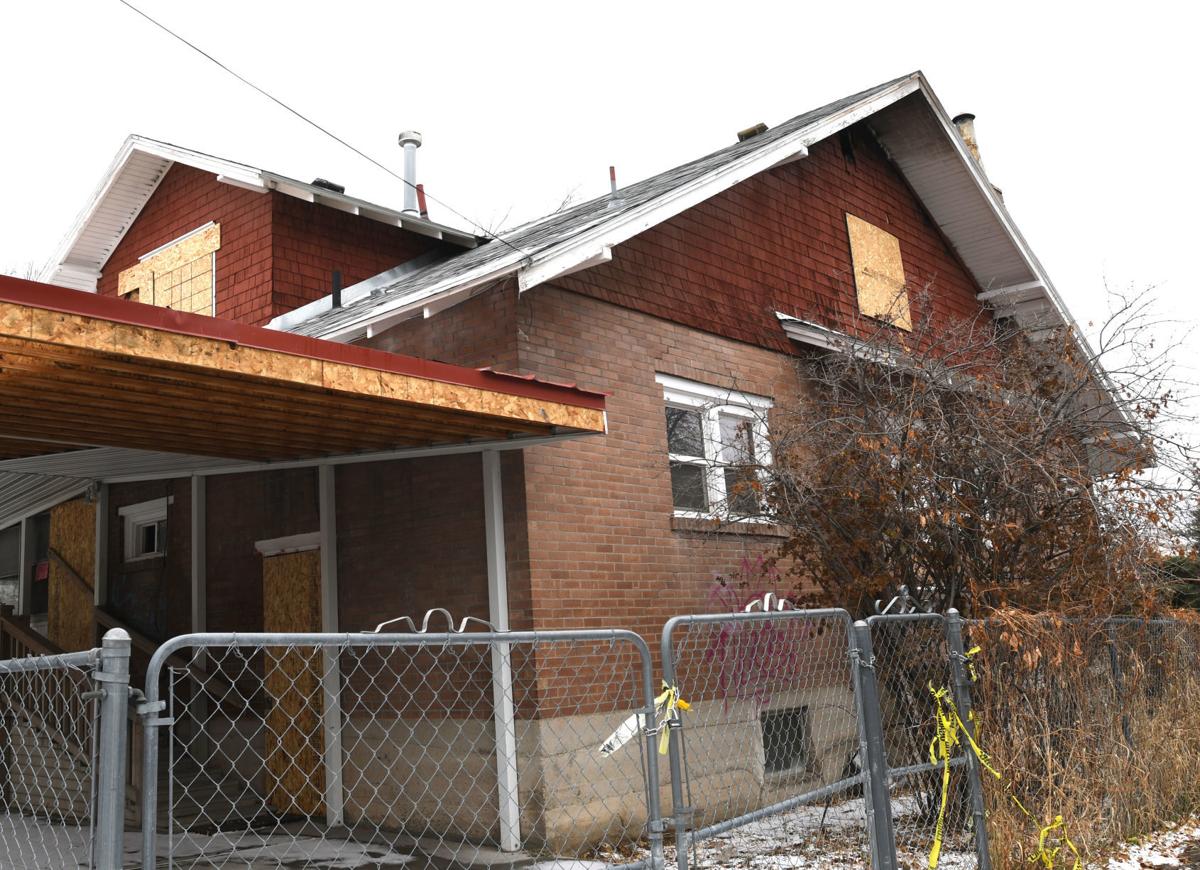 ELKO – An 11th-hour bid for a damaged home on Pine Street will be considered by Elko City Council on Tuesday.
The "public safety hazard" at 403 Pine St. is set to be demolished by the City of Elko this week after more than two years of complaints from neighbors. At the last council meeting, however, the City learned that an offer had been made to purchase the property.
Neighbors told the council in December 2018 that old vehicles, trash and debris had been piling up around the home in recent years. The property was declared a public nuisance and owner William Armstrong was ordered to clean it up.
Firefighters were called in April 2019 when a blaze caused significant damage to the home. Armstrong was later arrested for first degree arson in connection with the fire. According to a police report, Armstrong said he was using a torch to clean his meth pipe when he set it down and some clothing caught fire.
The City and property owner signed an abatement order in October that stated if no buyer was found by Dec. 22 the City "could conduct any abatement process deemed appropriate without further notice to, or authority from, the owners."
No buyer was found and the city's development manager, Michele Rambo, obtained three bids for demolishing the property. She told the council on Feb. 25 that each bid came in under $50,000.
Then, Dusty Shipp came forward with an offer to buy the house for $30,000.
Attorney Bob Wines told the council that saving the house would keep it on the tax rolls, and save the City the cost of demolition. Shipp would also pay any back taxes and have the sale closed within 30 days, he added.
Shipp said a new structure of similar design would be built, possibly on a new foundation.
Assistant City Manager Scott Wilkinson told the council he was concerned about the abatement being prolonged.
"You've had a lot of property owners in the neighborhood that have been negatively impacted," he said. "We've had to send out the police twice over the last couple of weeks because we still have an attractive nuisance for vagrants to enter into the property."
"I think I speak for the entire board when I say that I wanted to have this thing done in 2019," said Mayor Reece Keener.
Council was unable to discuss the item further because it was not listed for action.
A formal request to amend the abatement order was received by the City on March 4, seeking a 30-day extension and allowance for "other abatement" methods.
"Staff has worked with the City Attorney's office to draft an amendment extending the deadline for 30 days," Rambo wrote in the agenda for Tuesday's meeting. "However, based on the structural analysis, the only form of abatement provided for in the amendment is demolition."