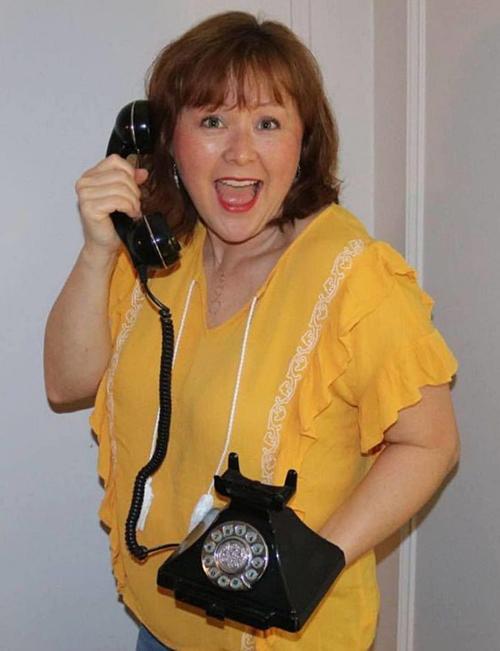 ELKO – One small business owner is offering an online summit to help other small businesses overcome the challenging times during the coronavirus outbreak.
Yong Pratt owns Amplify Your Awesome, a local podcasting service, and she is taking applications for a free, online video storytelling event.
"What I've been noticing as all of the news has come in and we are all taking shelter where we are, I have seen a lot of small business owners fall away and disappear," said Pratt. "They are thinking their business is over and what I want to do is show them there is a way. We can come together and share our stories of triumph, ingenuity, and the passion that we have and why we started our businesses in an online virtual way."
Pratt wants to spread these shared stories and ideas to help other local entrepreneurs survive during the crisis.
"What business owners can do right now is be great storytellers because people, more than ever, want to connect with each other," Pratt said. "I want to focus on the positive side of what it means to be a business owner right now and 'show up' for people in ways we have not 'shown up' before."
Pratt said brick-and-mortar businesses don't always use the power of video in their marketing.
"I want to give back so they can get some practice," Pratt said. "It's a free challenge that takes them through seven days of going from video 'newbie' to being confident, having a plan for their video and not rambling."
"I use the idea of a restaurant," Pratt said. "Can you take us in your kitchen and show us how your chefs prepare a meal, because when this is over they are not going to stop coming to you, they are going to want more. Their mouths are savoring as they are watching this."
Pratt said there are so many ways to "show up" right now. On one of her Facebook videos she talks about the origin story, the behind the scenes story, and the story of how business owners change someone's life.
Pratt gives the example of a friend in Texas who owns a newspaper and bookstore.
"My friend Callie (Metler-Smith) did a behind the scenes (video) and said 'If you like anything you see on this video you can call us and we can bring it to the curb for you, or you can order online,'" Pratt said.
According to cnbc.com, "One analyst predicted that the disruption to businesses from coronavirus could lead to 15,000 permanent retail store closures in 2020, with the Economic Policy Institute predicting that the disease outbreak could potentially wipe out three million jobs from the U.S. economy before the summer."
An article in usatoday.com points out, "Restaurants, movie theaters and sports arenas aren't the only businesses laying off employees and cutting hours as the coronavirus crushes the U.S. economy."
"What's happening is uncertainty is causing everybody to buckle down and stop spending money," said Jessica Fialkovich on usatoday.com. Fialovich is president of a western branch of Transworld Business Advisors.
Pratt is excepting applications for the forum on Facebook through March 28. The summit will be held March 30.
"I'm excited," Pratt said. "It's time to get really resourceful."
Concerned about COVID-19?
Sign up now to get the most recent coronavirus headlines and other important local and national news sent to your email inbox daily.