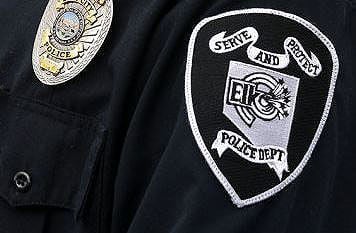 Jordin N. Asberry, 27, of Spring Creek was arrested at Eighth and Railroad streets for use or possession of drug paraphernalia. Bail: $640
Joseph C. Forrest, 31, of Elko was arrested at Eighth and Railroad streets for use or possession of drug paraphernalia. Bail: $640
Jesse B. Fuller, 47, of Kuna, Idaho was arrested on Interstate 80 for driving under the influence. Bail: $1,140
You have free articles remaining.
Jamie R. Moore, 43, of Elko was arrested at Eighth and Silver streets for felony possession of a controlled substance, driving through private or public property to avoid traffic signal, driving under the influence, failure to possess or surrender certificate of registration, driving with a suspended driver's license, and no proof of insurance. Bail: $7,545
Ezekiel D. Perkins, 40, of Mountain Home, Idaho was arrested at Elko County Jail on a warrant for violation of probation or condition of suspended sentence.
Jonathan J. Velazquez, 32, of Oakland, California was arrested on Interstate 80 for owning or possessing a gun by a prohibited person, driving with revoked driver's license, and speeding 21-30 mph over limit. Bail: $21,535
Donald P. Vera, 34, of Kimberley, Idaho was arrested at Cactus Pete's for domestic battery. Bail: $3,140
The charges above do not imply guilt. Under the law, everyone is presumed innocent unless proven guilty in court.