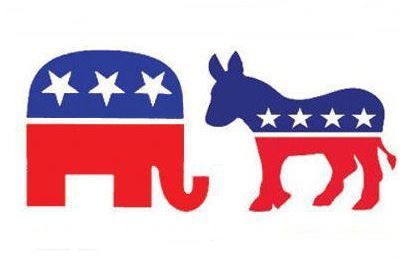 ELKO – Nevada's first all-mail election will come to a close June 9 in the state's first mail-in ballot primary. So far, the Elko County Clerk's office has received 4,521 ballots and 41 ballots that are waiting for a signature, said County Clerk Kris Jakeman.
Ballots must be postmarked by June 9 and received by the Elko County Clerk's office by 5 p.m. on the seventh day after the election.
The Clerk's office will also accept ballots, fulfill replacement ballot requests, and offer same-day voter registration between 7 a.m. and 7 p.m. June 9.
Early voting at the Elko County Library concluded on June 5.
Unofficial results will be available Tuesday evening, Jakeman said.
The primary election will sift through multiple candidates for office within Democrat and Republican parties, narrowing some fields for the general election in November.
Among the races are for U.S. Representative in Congress District 2 and Elko County Commissioner District 5.
Democrat candidates for the two-year congressional term are Patricia Ackerman, Ed Cohen, Reynaldo Hernandez, Clint Koble, Ian Leutkehans, Steve "Pragmatic" Schiffman and Rick Shepherd.
Republican candidates are incumbent Mark Amodei, Joel Beck and Jesse Douglas Hurley.
The Republican primary race for county commissioner included Gary "Radar" Evertsen and incumbent Rex Steninger for a four-year term.
For nonpartisan offices, voters are asked to select among six candidates for two seats for Justice of the Nevada Supreme Court for seats B and D.
Seat B candidates are T.S. Christensen, Kristina Pickering and Esther C. Rodriguez.
Ozzie Fumo, Douglas Herndon and Erv Nelson are candidates for Seat D.
Running unopposed are Elko County School Board incumbents Kieth Fish in District 3 and Jim Cooney in District 5.
State Board of Education District 2 candidate Katie Coombs is also running unopposed for a four-year term.