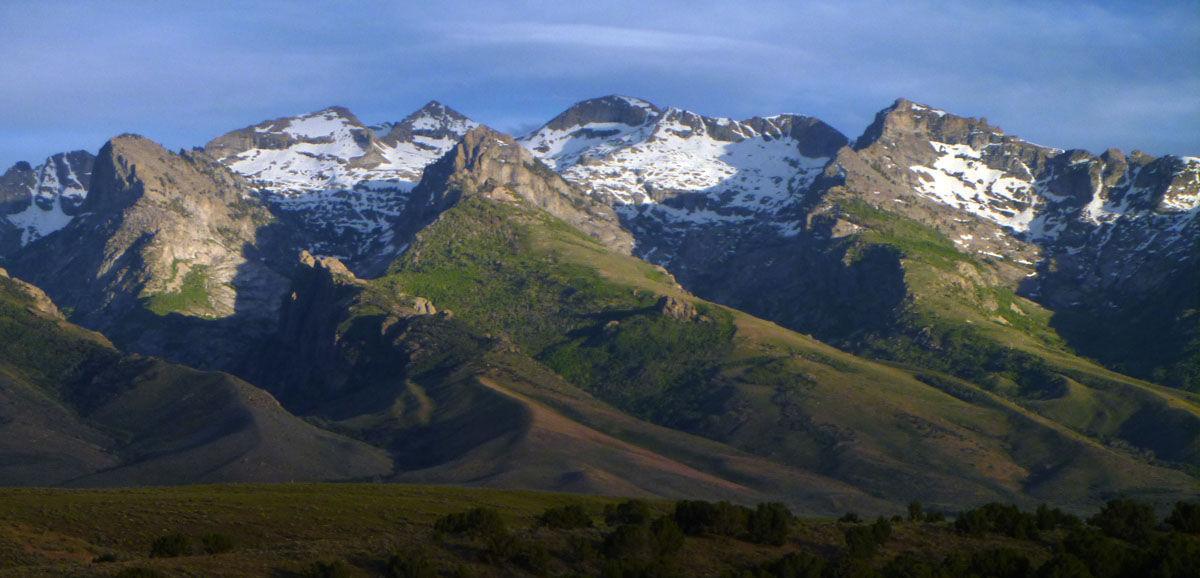 ELKO — Conservation groups are planning to meet in Elko to inform the public about the progress of an oil leasing and fracking proposal in the Ruby Mountains and elsewhere in the state.
Organizers want to receive input from Nevadans about their vision for the iconic mountain range and other landscapes, according to an announcement from Trout Unlimited and the National Wildlife Federation.
The meeting is set for 6-8 p.m. Jan. 17 at Dalling Hall.
The Forest Service was poised to issue its draft decision on the leasing but has been delayed by the federal government shutdown.
The groups pointed out that the Rubies are widely known for their abundant wildlife, including Nevada's largest mule deer herd; priority sage-grouse habitat; and streams teeming with trout, as well as exceptional scenic, recreational and indigenous cultural values.
"For those of us that enjoy the views of and the outdoor experiences in our 'home' range, this should be an alarm-bell," said Justin French, a sportsman from Elko. "We should all agree that it is better to answer the call for input and have our voices heard as to our desires for this special place than to sit back and regret its degradation."
Pam Harrington of Trout Unlimited cited a specific example of why people should become informed and provide their thoughts.
"The Ruby Mountains are one of the best places in Nevada to improve populations of our state fish, the Lahontan cutthroat trout. There isn't a close second," Harrington said.
"Drilling for oil in the Ruby Mountains is an extremely foolish and impractical idea that would further the climate crisis that we are experiencing, while destroying some of the most beautiful land that our nation has to offer," said Rebekah Stetson with the National Wildlife Federation. "We have the greatest potential for solar energy of anywhere in the United States and this type of renewable option is where our efforts should be focused."
The proposal to lease the Rubies to oil companies has been met with significant resistance. The Forest Service received more than 13,000 comments in opposition. Elected officials such as U.S. Sen. Catherine Cortez Masto have spoken out against leasing the Ruby Mountains.