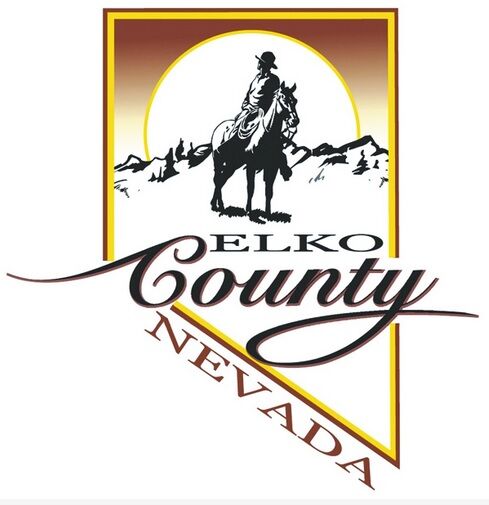 ELKO – Masks are essential to curbing the spread of COVID-19 in Elko County, the county health officer, Dr. Bryce Putnam told Elko County Commissioners Wednesday, urging people to don masks because "we are having a full-blown outbreak in Elko County."
He said wearing masks shouldn't be a political statement but rather be common sense, because "if we don't do something, if we don't wear masks, we will be going backwards."
Putnam said Elko County is "getting publicity we do not want" about its surge in COVID-19 cases, and he is "going to beg, plead, urge everyone" to wear masks. Businesses will be impacted with the spread of the coronavirus, and the increase in cases is keeping contact tracers busy, he said.
"I appreciate what you do, and I will be wearing a mask when I leave here," Commissioner Rex Steninger told Putnam.
Elko County Commission Chairman Demar Dahl said that on the bright side, there were no hospitalized cases on Wednesday, but Putnam said there are some patients who are sick, some "really sick." He also said that "it is easier to talk through a mask than a ventilator."
Putnam said he understands the need to keep businesses open, but at the same time he said that if cases continue to climb, that will hurt businesses. Businesses with employees who test positive have been good about closing for a thorough cleaning before reopening.
"They have done an excellent job," he said.
Elko County cases rose from 23 on June 1 to 127 by June 30, up 452%, and the state has seen a jump in COVID-19 that led Gov. Steve Sisolak on June 24 to mandate face coverings in Nevada when residents are in a public space.
Ninety of the confirmed cases are still active. There has been one death in the county, in West Wendover.
The spike in cases probably happened because of large meetings and events, Putnam said. Tracing looks at those who have had contact with a person who tests positive, especially if a person was less than 6 feet from the infected individual for 15 minutes. Putnam said that is "the magic time limit," but not a guarantee.
Putnam said if people don't wear masks and cases continue to grow, it's possible that hospitals in other hard-hit states and the urban areas of Nevada would be so full, rural hospitals like Elko's might be sent cases.
Face coverings provide protection and help prevent others from contracting the coronavirus, including from individuals who may not have symptoms but still have COVID-19. Hand washing and social distancing also are important, according to the Centers for Disease Control and Prevention.
Steninger said there has been confusion, with the early requests from the government that people not wear masks and then later calling for people to wear masks. The CDC was initially worried about there not being enough protection for medical personnel if everyone wore masks.
He asked Putnam how long people wait to know if they test positive, so when the figures include new positive cases, how long ago did they test. Putnam said there is a bottleneck, with tests sent to the state lab generally taking five days. Northeastern Nevada Regional Hospital can do same-day tests for a fee. Also, Lab Core results usually take three days, he said.
Nevada Health Centers alone is testing 200 a week, Putnam said.
Steninger also asked about the 14-day quarantine and what happens next. Putnam said once an individual has isolated for 14 days a second test is not required, however, companies may require a second test before letting an employee return to work.
People who have had COVID-19 can still test positive even though the virus is dead, Putnam said.
Commissioner Delmo Andreozzi said there has been confusion and skepticism about COVID-19, but he believes the county has been consistent in managing the pandemic, and he wondered whether commissioners should outline their expectations because it isn't realistic to have businesses closed and schools not reopen.
"I am completely supportive of what Bryce is doing," he said.
Dahl said he believes the goal is to "keep the citizens of Elko County healthy and keep them from dying."
Although there was a separate agenda item for discussing the governor's mask mandate, commissioners agreed their interaction with Putnam covered that item, since no commissioners opposed the governor's call for face coverings.
Commissioners did vote, however, on requiring elections to be held in person, rather than by mail because of COVID-19. Elko County Clerk Kristine Jakeman said she favored an in-person, "regular general election everyone is used to" rather than mail-in.
In another COVID-19 related action, commissioners agreed to reach out to experts for brainstorming on how the county could pursue a cowboy poetry event to boost the community, after the Western Folklife Center announced its decision not to hold the Cowboy Poetry Gathering in January 2021.
A letter from the Western Folklife Center read at the commission meeting reaffirmed the decision to cancel the event.
"I was hoping they would reconsider," Steninger said.
In public comment, Rusty Bahr, chief executive officer of the Boys and Girls Clubs of Elko, said COVID-19 has had a major impact on the organization and other nonprofits, with the Boys and Girls Club seeing a roughly $500,000 loss on a $1.2 million budget because fundraisers were canceled and the club's membership shrunk with the stay-at-home orders.
He urged commissioners to consider the Boys and Girls Club when dispersing CARES ACT money. Elko County's share of $9.64 million that the county will distribute to cities and to itself is $4.48 million.
Concerned about COVID-19?
Sign up now to get the most recent coronavirus headlines and other important local and national news sent to your email inbox daily.