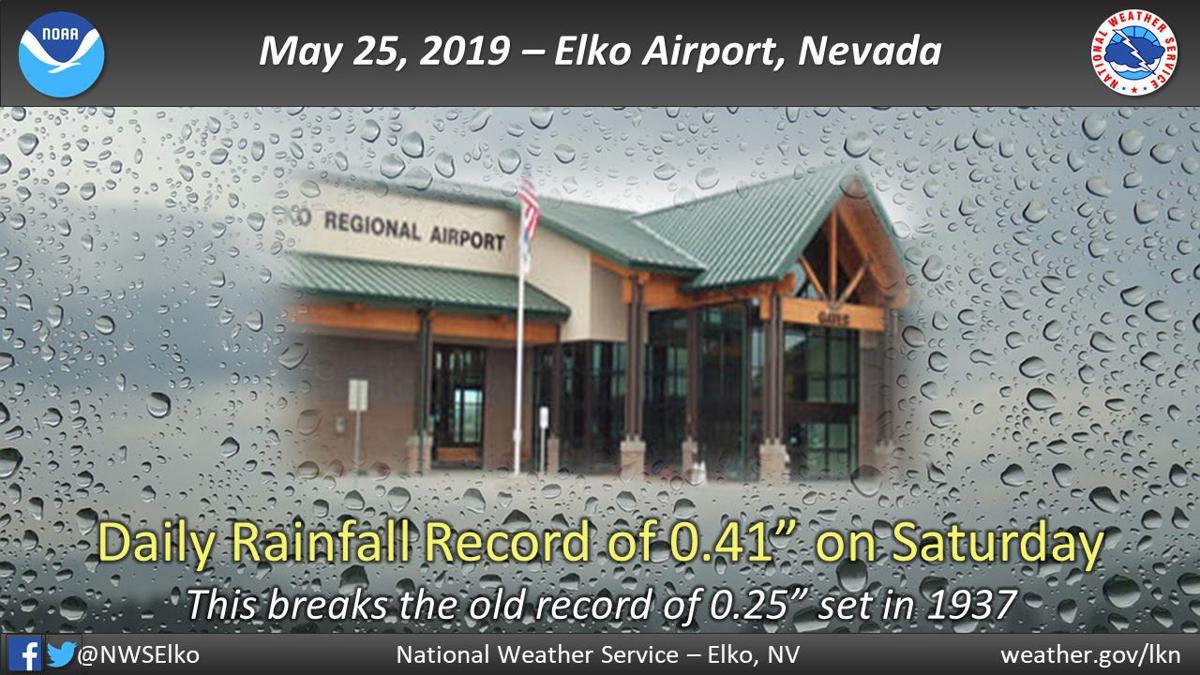 ELKO – Elko broke a precipitation record Saturday, flood waters are rising west of Battle Mountain, and at least another week of rain is expected in northeastern Nevada.
Rain at the airport measured 0.41 of an inch on Saturday. The old record was 0.25, set back in 1937.
May precipitation stood at 2.38 inches as of Monday afternoon, which is nearly three times the average amount for the month.
You have free articles remaining.
The National Weather Service issued a flood warning for the Humboldt River between Battle Mountain and Winnemucca.
The river reached 9.7 feet Monday morning, just above the flood stage of 9.5 feet.
"The river will continue to slowly rise to near 10.0 feet on Thursday," predicted the National Weather Service.
The National Weather Service forecast for Elko calls for a 70 percent chance of rain Tuesday, 40 percent Wednesday, 60 percent Thursday, and continued showers and thunderstorms through at least Sunday.
Temperatures may warm up into the lower 70s toward the end of the week.