Best Carpet Cleaning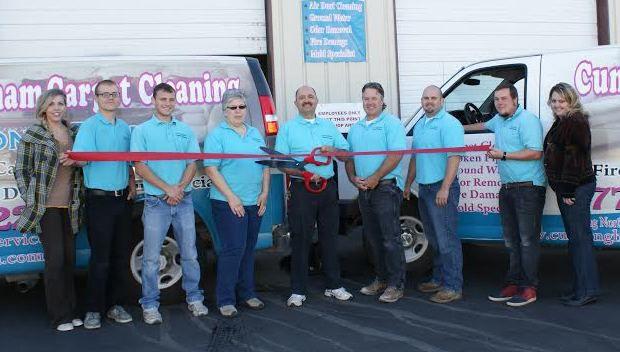 Gold: Cunningham Carpet Cleaning
Cunningham is known for providing the most outstanding cleaning experience ever. Cunningham Carpet Cleaning began in 2000. The name doesn't tell the whole story. We are now the Northeastern Nevada's, insurance companies recognized, premier Water and Fire damage experts. Adapting to customers' needs with a diversity of services by using trained personnel that take pride in a job well done. Along with carpet and upholstery cleaning, Cunningham Carpet Cleaning provides 24 Hour Emergency Services for disasters such as Fire, Water, Smoke Damage, Sewer Backup, Mold Clean Up and Air Duct Cleaning. Cunningham Carpet Cleaning is much more than just a carpet cleaner so don't panic. Just call.
Hours: 8 a.m.-5 p.m. Monday thru Friday. Available 24 hours for emergencies.
Best Pest Control
Gold: Ruby Mountain Pest Control
We are known for ridding homes from pesky spiders, wasps and other pests. We are local and have been for over 11 years. We are native to the area. We treat our clients like family. We do the job right the first time and do it again with no charge if it wasn't done to a client's standards.
Address: P.O. Box 8271, Spring Creek
Hours: Mon.-Fri. 8 a.m.-5 p.m.
Bronze: Stampede Pest Control
Stampede Pest control works to maintain the highest quality of residential and commercial pest control application and customer satisfaction. We are: "The Customer's Company."
P.O. Box 434, Elko NV 89803
Hours: Mon.-Fri., 8 a.m.-5 p.m.; Sat., 8 a.m.-2 p.m.
Best Plumbing/HVAC
Snyder Mechanical is known for plumbing, heating and air conditioning service, repairs and new installations. Snyder Mechanical has been serving Elko County for over 30 years offering exceptional service for plumbing, heating and air conditioning repairs and new installations. Quality workmanship and customer service have always been a top priority at Snyder Mechanical. We always offer free estimates and provide after hours emergency service. No gimmicks and no hidden costs. Upfront pricing and honest evaluations are reasons why our loyal customers have trusted Snyder Mechanical for over 3 decades.
Address: 1250 Lamoille Highway, Ste. 104
You have free articles remaining.
Hours: Mon.-Fri. 7 a.m.-5 p.m.
Silver: Ruby Mountain HVAC
Ruby Mountain HVAC and Refrigeration LLC specializes in commercial and residential refrigeration, heating, air conditioning and appliances.
At Ruby Mountain HVAC, we always strive to do the right thing. Address: 2255 Last Chance Road, Ste. A
Hours: Mon.-Thurs, 8 a.m. – 5 p.m.
Address: 449 W. Commercial St.
Best in Home Improvement (non-builder)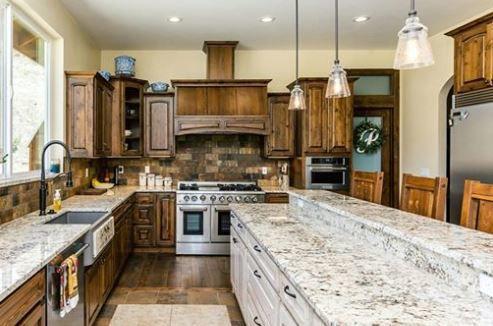 Gold: Great Basin Granite
Great Basin Granite is a one-stop shop for all your kitchen and bathroom remodeling needs, including countertops, cabinets, tile, backsplashes and sinks. We have expedient scheduling, local in-house fabrication, fast expert installation with rock solid quality at competitive prices, guaranteed! Visit our spacious slab yard and showroom in Elko (behind CVS) and call for a free in-home estimate.
Address: 680 W. Cedar St., Suite B
Hours: Mon-Fri., 9 a.m.-5 p.m.; Sat. 9 a.m.-4 p.m.
Bronze: Dukes Surface Solutions
Best Landscape & Lawn Care
Gold: Battle Born Tree Trimming
Tree services include trimming, pruning, full removals, and stump grinding. We specialize in climbing, so no matter where your tree is, we can take care of it. Fully insured and licensed.
Silver: Ruby Rose Landscape & Tree Service
Bronze: DMP – Design My Paradise