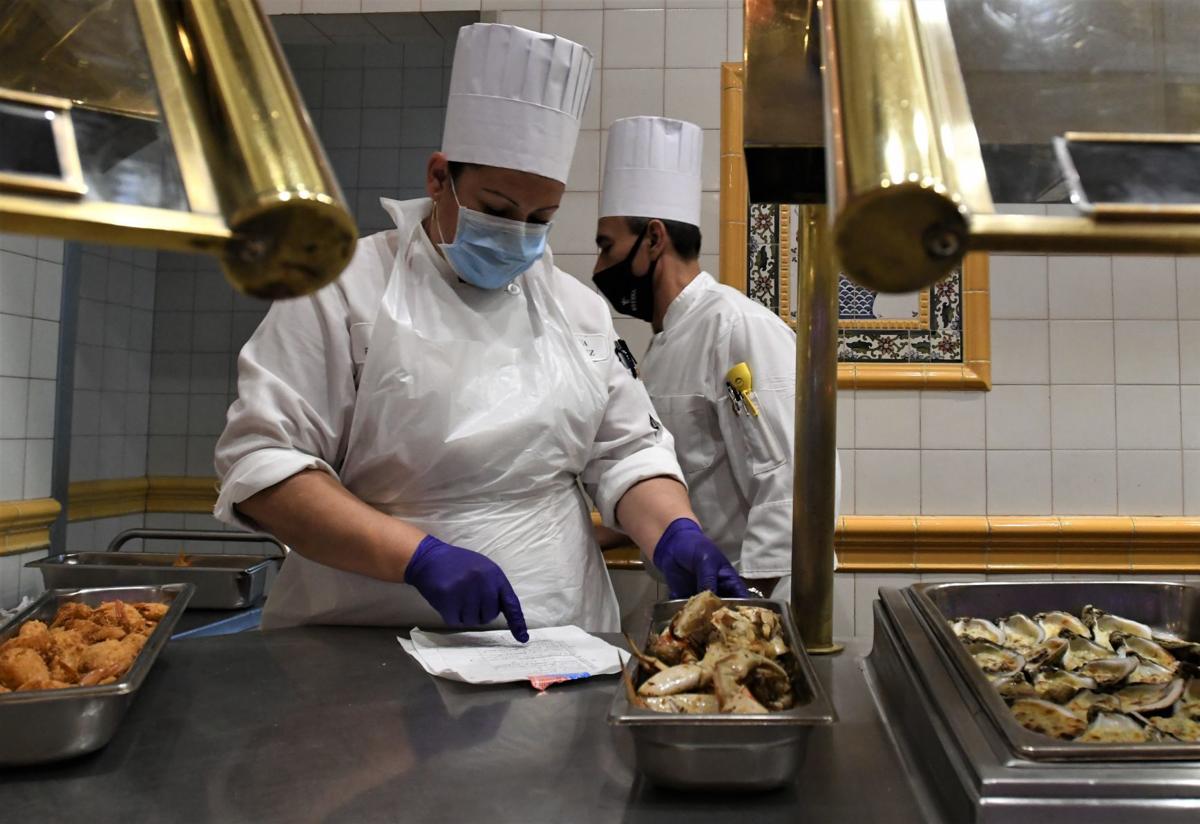 ELKO – During the coronavirus lockdown, all Nevada casinos were forced to close. Local casinos began opening during Phase 2 which began May 29.
Some operations in different facilities took a little more time as management worked out the safest way to deliver service.
As of June 19, the very filling and locally famous Friday seafood buffet at the Red Lion Inn and Casino emerged from closure.
"We did a soft opening to make sure we were compliant with all the regulations," said Trevor Lynch, director of marketing.
During a normal Friday evening the buffet can serve as many as 300 patrons, according to Jason Yount, director of food and beverage. Last Friday the buffet served about 60 diners.
Normally, people would go through a line and serve themselves from a variety of dishes. But COVID-19 regulations have required some changes in serving technique.
"We have actually taken it one step further so that they don't go through the line," Lynch said. "When you sit down at the buffet you are given a sheet of paper that has all of the items listed and you mark how many of each you would like. It's a little bit like a sushi restaurant so that there is no chance for any cross- contamination. It's still all-you-can eat, it's just a different way of presenting it."
The seafood buffet costs $29.95 and is available from 4 p.m. until 10 p.m. Friday evenings.
"There is a lot of value in that, with seafood, crab legs and oysters," Lynch said.
Gold Country is also owned by Maverick Gaming. Lynch said food service will begin at JR's, the casino's restaurant, on July 1.
"It will be a limited menu and served in the lounge for seating capacity and ease of service," Lynch said.
Both properties are enforcing the mask mandate for all patrons and employees.
"It's for the safety of our employees and our guests," Lynch said.
Get local news delivered to your inbox!
Subscribe to our Daily Headlines newsletter.