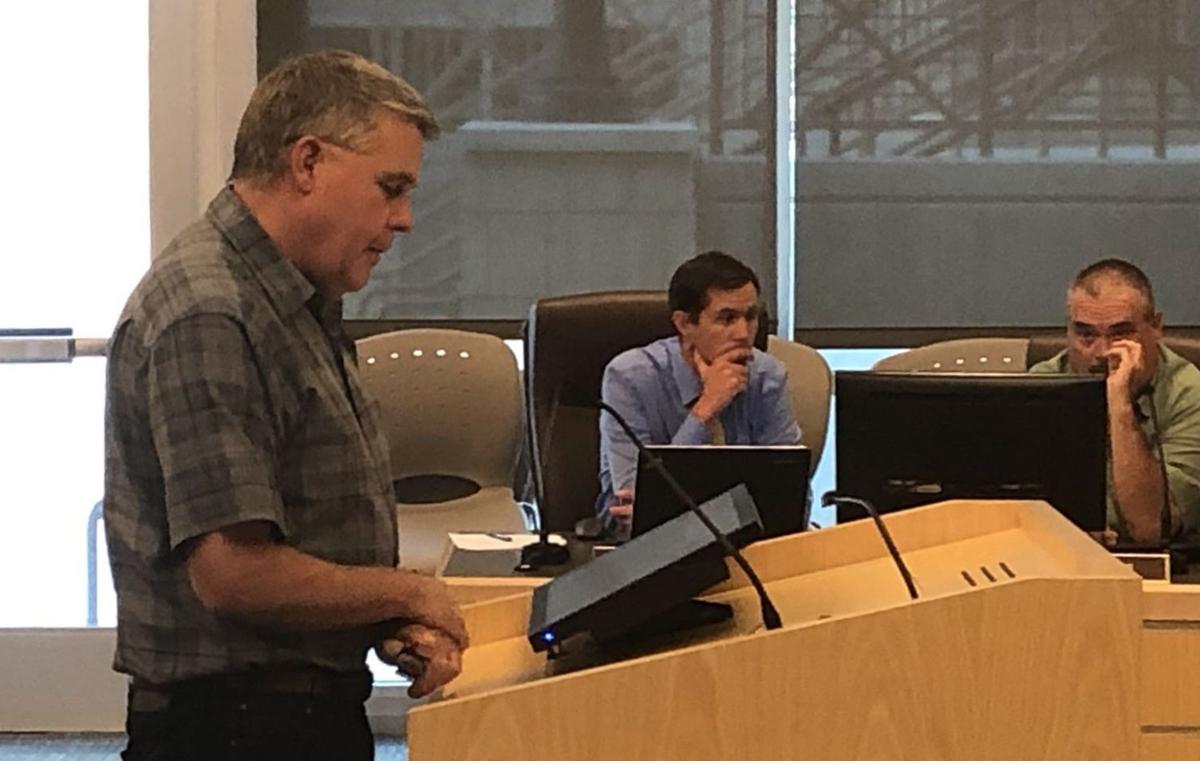 SPRING CREEK – Members of the Elko County Planning Commission shared their concerns regarding the first building phase of the proposed Ruby Vista Ranch development Thursday before ultimately voting to approve the application.
Ruby Vista Ranch developer Ken Krater said during the meeting that the initial development would be for 159 house lots of no more than 6,000-square feet each. The entire property totals 1,437 acres with Lamoille Highway serving as the development's primary access.
Board members David L. Hough, Mark Wetmore and John Geary voted in favor of the approving the application with additional conditions, while Richard Genseal and Mike Judd voted against the measure.
Krater said the entire project is projected to result in 3,900 additional residences in the Spring Creek area over a period of 25 years, and will provided much needed infrastructure improvements.
"I tried to create a layout with cul-de-sacs, with loop streets where no street would carry much traffic," Krater said. "As a planned community we really want to make sure that these are all very desirable lots and homes and that none of the streets have more than a few hundred trips per day, which is consistent with a local street of having less than 1,000 trips per day."
Krater said one of the most difficult aspects of the project has been getting a homebuilder to commit to working in Elko County.
"We finally have achieved that with Bates Homes, owned by Fred Bates," he said.
Krater said the current goal is to begin work on the lots this summer, delivering about 16 finished lots to Bates so he can begin work.
"The first lots will ideally be for sale next summer," Krater said.
Commissioner Genseal said he has concerns about increased traffic in the area, as well as the costs associated with additional first responders that would be needed to handle the calls that would come from an additional 3,900 homes to Spring Creek's current population of nearly 14,000 people.
"Is there any thought of a public-safety fee on each one of those lots that are sold or built for the purpose specifically for law enforcement out there?" Genseal asked.
Krater said there are fees associated with buying a building permit that will go toward both first responders and a fund to maintain the development's parks and walking paths.
Spring Creek resident Robyn Sunday said she purchased 40 acres so that her family would not have neighbors nearby, and the Ruby Vista Ranch development will run right up to her property.
Sunday also took issue with a wastewater treatment plant that is a part of the new development, as all new homes will be connected to a sewer system.
"My property values are going to plummet for my house if I am living next to a sewer plant," she said.
Gretchen Skivington said she and her husband have owned property in Spring Creek for 35 years, and have seen other developers come into the area and make promises they did not keep.
Skivington did commend Krater for his transparency throughout the development process, saying she attended public meetings about the project in 2008 and 2013.
"I do want to say that Mr. Krater has been really forthcoming," she said.
The additional conditions that planning commissioners attached to the application for the tentative subdivision map call for definite answers about how many additional first responders will be necessary in the area, as well as safety concerns regarding the single access.
Elko County Commissioners will now review the information before voting on the subdivision plan.