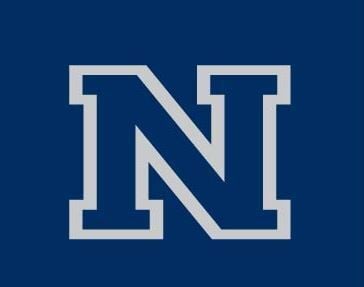 RENO — Rural and frontier Nevada communities are among the state's most picturesque and desirable places to live but when it comes to having access to specialty health care, rural Nevadans have to look farther.
The University of Nevada, Reno School of Medicine Office of Statewide Initiatives, Nevada State Office of Rural Health and Nevada Rural Hospital Partners hosted CEOs and clinicians from 15 rural Nevada communities at a Rural Health Day event this week to address the challenges and solutions to the statewide shortage of primary care doctors and specialists. The health care leaders discussed ways to reduce the disparities in rural access to care.
For Nevada's 300,000 rural residents, it's not uncommon to have to drive 300 miles for specialty health care, since the state ranks No. 47 in the U.S. for actively practicing physicians. Nevada is the seventh largest state by area, spanning 110,000 square miles from the urban centers of Reno to the north and Las Vegas to the south and the many rural communities sprinkled throughout the Silver State.
"We are finding a complexity of rural health access challenges in Nevada and across the country," said John Packham, associate dean in the Office of Statewide Initiatives at UNR Med. "It's a hospital issue, a hospital staffing issue, a Medicaid reimbursement issue, a physician workforce issue, and a physician burnout issue. The list goes on in terms of the rural health care issues and we need to get back to the foundations that we are training family physicians to be adequately equipped to provide quality care in rural areas."
Joining UNR Med leadership at the event were leaders from Great Basin College, Touro University, University of Nevada, Las Vegas School of Medicine, and Nevada Rural Hospital Partners.
The group addressed top health care challenges, including: workforce in primary care, physician assistants, nurse practitioners and creating a pipeline for recruiting and retaining the next generation of health care provider; access to primary care and mental health services; and state and federal policies and programs such as loan repayment to retain Nevada physicians in rural communities.
Graduate medical education programs play a critical role in training future doctors who will practice rural medicine and are key to addressing Nevada's physician shortage. According to the Association of American Medical Colleges, data shows a 77% likelihood that a medical student who completes medical school and rural residency training in Nevada will remain in the area to practice.
Rural Nevadans recently gained more options for their health care, thanks to a new Elko Family Medicine Residency Program that started in 2018, a partnership between UNR Med and Nevada Health Centers to expand care for local residents.
Project ECHO Nevada is another solution to meet the needs of rural primary care providers by connecting them to UNR Med-based faculty specialists through telehealth consultations. Rural providers develop and extend specialty care knowledge to their local patients eliminating costly travel and long waits for patients who need such care.
"The Elko Family Medicine Residency Program and Project ECHO are prime examples of UNR Med's commitment to expanding health care access to rural Nevada and providing exceptional care for rural residents," said UNR Med Dean Thomas L. Schwenk.
Get local news delivered to your inbox!
Subscribe to our Daily Headlines newsletter.