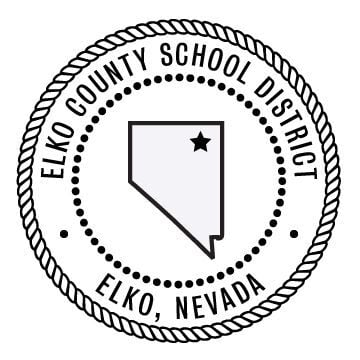 ELKO – "It's a complicated issue."
Those were the first words from interim Deputy Superintendent Mike Smith Tuesday night as he and the Elko County Board of Trustees launched into a discussion on a new reopening plan for the upcoming school year and must consider the new mask mandate set to go into effect at the end of the week.
Late Tuesday afternoon, Gov. Steve Sisolak said masks would be required for both vaccinated and unvaccinated individuals indoors starting July 30.
The mandate was announced shortly before the school board meeting and it put the reopening plan in a new light.
Prompted by the changes, the board unanimously approved a motion to seat a new reopening committee, using Carson City School District plans as a template.
The mandate comes weeks after the school district sent a letter to Sisolak requesting local control and choice for Elko County schools, which Smith said was supported by other counties.
"Everyone is faced with identical issues," he said. "It's a difficult problem, but everybody's facing it. It's up to the board to figure out how you want to navigate it."
Smith said the school district's letter to Sisolak was sent to superintendents statewide. "I can tell you that we are not the only county or local government that is engaged in similar types of requests for local control and choice."
Notably, Carson City School District announced last week that it would not require face coverings but would encourage them for students and teachers who have not been vaccinated for Covid-19.
Meanwhile, in Clark County, the school district said on Tuesday in response to "high transmission rates" it would require masks for pupils and staff regardless of vaccination status. However, exemptions would be allowed for medical or developmental reasons.
With the upcoming mandate, Smith explained reopening plans – locally and statewide – would be undergoing revisions, noting that he learned Carson City's school district revised the plan at least seven times.
"The reason for that is because guidance changes on a daily, hourly – I wish it was monthly – basis. But it changes quickly," Smith said. "That's why it's a complex issue. It's a moving target. We don't know what to expect from one day to the next, whether you're talking about CDC or guidance from the state."
Nevada Health Response announced the state would automatically adopt updated guidance from the Centers for Disease Control and Prevention, based on data showing 12 out of 17 Nevada counties had a substantial or a high transmission of Covid-19, including Elko County.
The CDC's recommendation is set to go into effect July 30, in response to the "Delta variant [that] now accounts for the majority of new cases," the announcement stated. "The Delta variant has shown to be much more contagious and spreads more than twice as easily from one person to another, compared with earlier strains."
Schools from kindergarten through 12th grade were also included in the CDC's recommendation "for universal masking for all teachers, staff, students, and visitors, regardless of vaccination status."
Trustee Brian Zeiszler suggested posing a new question to the school district's legal counsel to explore a waiver for students and faculty, which Smith said could be done.
"My suggestion would be to await whatever is coming, allow myself and the Board President and Board Clerk to explore what that language [in the mandate] says with legal counsel, find out what wiggle room exists, what can and cannot be done and go from there," Smith said.
Board president Jim Cooney expressed his hope that other school districts appealing for local control might present a united front to the governor.
"The one thing we have going for us that we didn't have a year ago is the cooperation from 15 of the 17 school districts to work together and put pressure toward the governor's office," he said.
Cooney told the board he had a receipt showing the letter was received by the office, but no response has come from Sisolak. Some trustees expressed doubts the governor would respond.
"We've asked, and we haven't gotten a response. I get that we need to protect the school district because it's our business, but we've also got to protect our kids," said Trustee Robert Leonhardt.
"Give parents a choice, period," said Parents of Elko County member Christy Armbruster in response to the upcoming mask mandate. She spoke during the public comment session of the board meeting and asked the school district to "stand up and protect the children."
"Let's stand up as Elko County and say, we have a choice, please," she said.
Two others spoke against masks. Parent and grandparent Catherine Halley and 14-year teacher Jennifer Taylor presented their concerns about masks worn by children and asked the school board to stand up for parental choice.
"We should have individual rights, we should be able to choose, and I should be able to choose what happens to my children," Halley said. "It should not be anyone else's choice."
Taylor focused on mental health, describing the difference in her student's behavior with and without the masks, and her own children's experiences with depression. She said if children are required to wear masks in the upcoming school year, "it scares me."
With two more board meetings before the school year begins, trustees agreed to start drafting a new plan assisted by a committee of stakeholders. It would include local government officials, two board members, teachers, school nurses, parents and a representative from Nevada Gold Mines to meet by Friday or early next week.