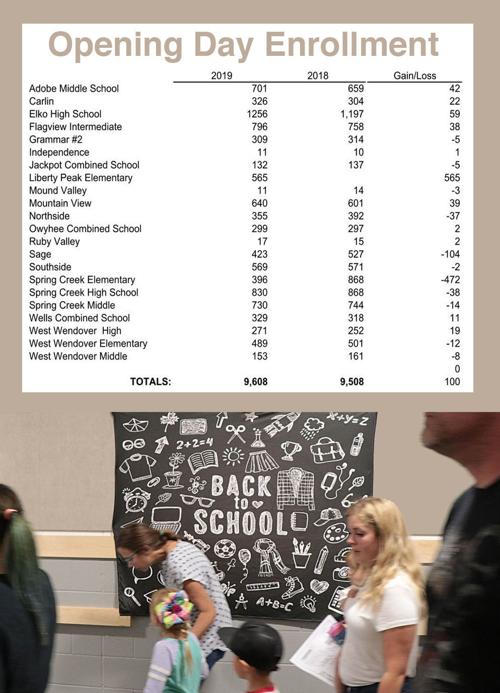 One hundred pupils were added throughout the district. The majority of the changes were in Spring Creek's three elementary schools, as zoning shifted boundaries to distribute the area's schoolchildren.
Opening day enrollment figures showed that Spring Creek Elementary decreased 472 pupils down to 396. Sage Elementary also went down by 104 students, starting the school year with 423 pupils.
The new Liberty Peak Elementary opened with 565 students.
To accommodate the steady influx of students at Spring Creek Elementary, modular buildings were used to expand classrooms. However, with Liberty Peak opened, the use of those structures could be discontinued by the school.
You have free articles remaining.
"I think we won't have to use those modules anymore," said Superintendent Todd Pehrson.
It's intended to be temporary until a club building is constructed in the next two to three years, CEO Rusty Bahr said in July.
The enrollment figures provided by the school district showed the top three increases were at Elko High School, Adobe Middle School and Mountain View Elementary.
Spring Creek High School, Northside Elementary, and Spring Creek Middle School showed the biggest decreases in enrollment compared with the 2018-2019 school year.
Elko High School is the most populated school, with 1,256 pupils. Independence Valley and Mound Valley one-room schoolhouses are the lowest at 11 pupils.