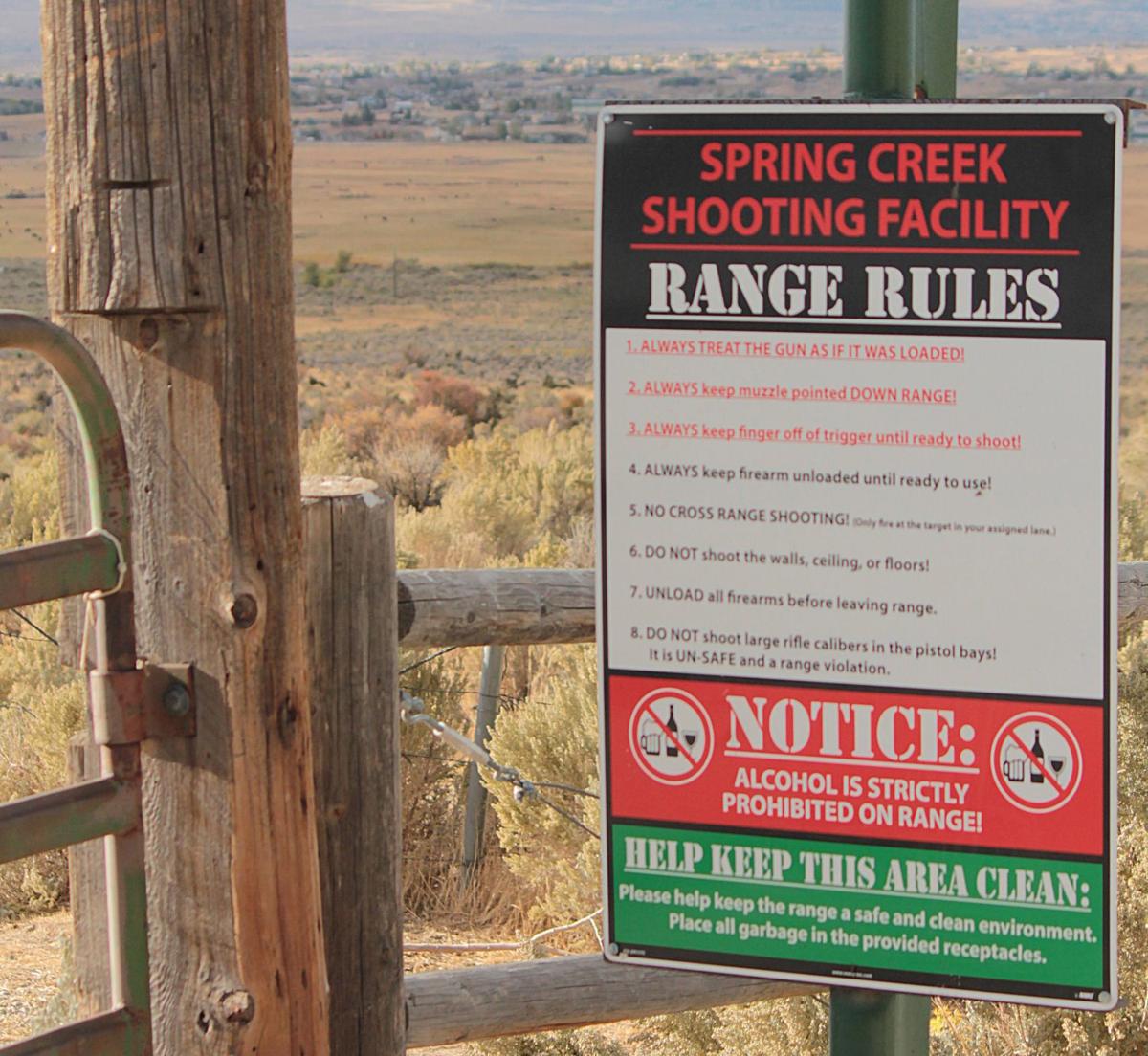 SPRING CREEK – Additional security at Spring Creek amenities could be on its way by the end of the year.
The Spring Creek Association board of directors unanimously agreed to install gates and security cameras at its recreational and sports facilities in the coming months.
Director Karl Young, representing Tract 200, was absent from Wednesday's meeting.
The gates will be accessed by a magnetic chip card or a smartphone app provided to property owners in an effort by the association to reduce vandalism and unauthorized access to amenities.
The system also provides an automated and cost-efficient option for monitoring facilities, without assigning a yearly salaried position, said Jessie Bahr, association president and general manager.
"We're not trying to discourage the use of the facilities. We're trying to encourage it," said board chairman Josh Park.
The board approved $130,000 to be used from the capital reserve fund to purchase and install gates at the marina, shooting range, campground, Schuckmann's Sports Complex, Brent Park and the firehouse fields.
Buchanan Access Systems based out of Sandy, Utah is handling the installation.
Residents with a magnetic chip card or electronic credentials from their phone can trigger gates to open and close at the entry and exit points of the facilities. Access will be issued to property owners and non-residents who purchase a day or season pass.
Some of the details are still in the planning stages, Park said, but the goal is to monitor all facilities simultaneously and track usage of each amenity. Data gathered will be used for future state and federal grants that fund amenity upgrades and maintenance.
"It allows us to know the number of users, and understand who the users are in the event of vandalism or something else that takes place at a certain time," Park explained. "We can look at the security record to determine who the users were and find out who was there, what they saw, and what they know."
Over the years, graffiti and property damage has been frustrating to property owners, whose dues cover the maintenance and upkeep of the HOA's various facilities, Park said.
Larger areas, such as the sports complex and Marina, have also had motorists doing donuts in the field, which destroys turf and sprinklers.
Having some restrictions would discourage potential vandalism, Park said, but walk-through traffic would remain open.
"We get complaints from Spring Creek members about people who are either members or not members abusing the facilities and acting in ways that are not conducive to a neighborly environment," Park said. "This helps us to identify some of that as well."
For years, the association paid for a security position, which was recently transitioned into the SCA's parks and recreation department. The duties included driving to each amenity in the morning to unlock the gates, remove the trash, and lock gates at night.
The job did not include patrolling or policing the area.
"They really had no authority as far as law enforcement went," Park said.
Park explained one person could not be stationed at all of the amenities all day every day to guard the facility, and it made sense to save $7,000 to $8,000 in payroll a year along with vehicle costs by eliminating the position.
"All those expenses are offset, and we see this increase in security," he said.
This year, an Elko County Sheriff's deputy was posted to the Spring Creek area. A couple of years ago, the association funded an animal control officer to patrol the HOA.
Elko County implemented a hiring freeze in April due to budget constraints in light of the coronavirus pandemic, preventing another deputy from being hired for Spring Creek. Park said he was doubtful the community could fund a deputy through assessment fees, which is the association's single continuous revenue stream.
"Every single dime that is spent is spent by members of the HOA," Park said. "I think it would be difficult for us to get any additional law enforcement capacity."
Preserving and protecting the investment property owners have made through their assessment dues over the years is the overall goal, said at-large director Molly Popp, who visits the firehouse fields with her children for travel baseball practice.
"It looks really nice right now, and it would be nice to maintain what the association has done and their hard work on this field," she said.
Bahr said automation would be more effective as the association's population increases.
"It makes sense to be automated as we continue to grow our population so we can address issues quickly and not spend the $60,000 salary a year for someone to drive around opening and closing gates and monitoring at certain times," Bahr said. "With an upfront investment, this allows us to have the ability to address issues and provide access remotely."
"Being fiscally responsible and streamlining elements of our operation will only benefit the property owner in the end," she said.
Get local news delivered to your inbox!
Subscribe to our Daily Headlines newsletter.