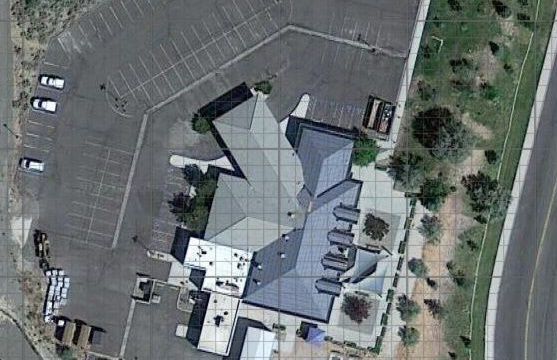 ELKO – Elko Senior Center's operations are closed through Thanksgiving weekend due to employees testing positive for COVID-19.
Four staff members tested positive for the virus this week, with two more test results yet to return, said Matt McCarty, executive director.
"We're hoping to open Monday," McCarty. "Once we're able to re-open, we will assess and do our best to get the Meals on Wheels program operating again as soon as possible."
The closure also delays Thanksgiving meals, which will be delivered next week, he added.
Due to some employees testing positive for the virus or being in close contact with a positive case, meal delivery was halted on Nov. 16. The next day, limited meal delivery resumed for homebound members, eventually extending to other members by the end of the week.
The Center has been closed to visitors for months due to the coronavirus and its dangers to senior citizens. Onsite lunch and other activities were canceled, with some activities becoming virtual.
New executive director Matt McCarty took the helm as the executive director of The Terrace at Ruby View Elko Senior Center on Nov. 16.
McCarty said he is looking forward to the job's challenges, allowing him to put his background in operational and solution-oriented mindset to good use at a facility that is close to his heart.
"My first real job was at an assisted living program," he said. "I've come full-circle working with seniors."
One of his first challenges is keeping in touch with members as much as possible, either online or through staff and volunteers who call seniors regularly.
"We have a social hour three times a week through Zoom," McCarty explained. "We also have a Bible study on Tuesdays that is also remote. This gives our members the ability to interact with their friends and get together."
For those who do not have access to a computer, Meals on Wheels drivers and volunteers are checking in with Senior Center members as much as possible. McCarty said it would help to have more volunteers to reach out to people who cannot leave their homes.
"We don't have the ability to go out and keep in touch with each of our members, but that doesn't mean that we still don't have them in our thoughts," he added. "I'd love to have a whole cadre of volunteers that we could send out to visit with our members because we know how important that social aspect is."
Individuals interested in volunteering must apply at the Center and undergo a background check and other requirements.
The longing for social interaction among the members has not escaped the attention of McCarty and the Center's board of directors. They are researching methods to resume activities that follow safety protocols, guidelines and state mandates.
"As long as we do it in a healthy manner and safe manner, we will look at that and follow-up with all of our mandates that we need to abide by as well," he said.
McCarty, who was Great Basin Foundation director for more than two years and served as general manager at the TownPlace Suites by Marriott for seven years, said he was looking for a place to apply his skillset while serving the community.
"The Senior Center gives me an opportunity to continually give back to the community and work with our neighbors," he said. "I'm hoping my experience can help and, at least for now, guide us through COVID-19 and the stresses and difficulties we're experiences to see what we can do to get through this."