ELKO — Things change daily in Elko County and the rest of the world, due to the coronavirus pandemic. For graduating high school seniors this is an especially tough time.
Students at Elko High School have been home since March 16 when Gov. Steve Sisolak closed all Nevada schools. Being separated from friends and teachers during a time of great importance in their young lives is challenging, but local leaders and kind donors have come together to brighten the outlook of finishing the school year alone.
On Thursday, students lined a clearly demarcated path going into the gym, spacing themselves six feet apart as masked teachers and helpers handed out bags of gowns.
"We had to make accommodations [in handing out caps and gowns] due to social distancing," said Annie Linder, Elko High School biology teacher and senior class adviser.
According to Linder, an anonymous donor gave money to create a yard sign for each graduating senior. Students were told they could come to the old gymnasium and pick up their graduation garb between 11 a.m. and 1 p.m. Thursday.
At that time, they also grabbed signs, balloons and bags of candy teachers had affixed to each sign. Robert Leonhardt, owner of the Port-of-Subs at Golden Gate Petroleum, also donated a sandwich for each graduate.
"This was a big group effort," Linder said. "We had a lot of collaboration from faculty members. We would like to thank the anonymous donor and West Exit Port of Subs for their donations."
"The class of 2020 is the first class I ever taught," Linder said. "They have a special place in my heart."
"[We are] the class of corona," said graduate Nick Kinder. "No one has ever really experienced this. It's not like you can change it [the lockdown.] You have to go by what [they] tell you to do."
Kinder has been working during lockdown.
"I get paid for something now," he said.
Kinder is planning on staying in the community after graduation. He hopes to enroll in the Great Basin College diesel program.
Graduation is scheduled for June 5.
"We anticipate on issuing between 270 and 275 diplomas, depending on how kids wind up their studies here," said school Principal Tim Wickersham. "We are looking at alternatives for our traditional ceremony, but, if restrictions are lifted as close as 72 hours to the date, we could [still] have our traditional ceremony. We would love to do that. I threw three or four options to the kids and let them vote."
"We are very thankful that people are supporting us through all of this," said senior Garrett McKinney.
"It's a weird thing," said senior Max Shurtz. "This is not something you could plan for. We've got a lot of support from everyone."
Michael Broyles at rehearsal with the Elko High School drum line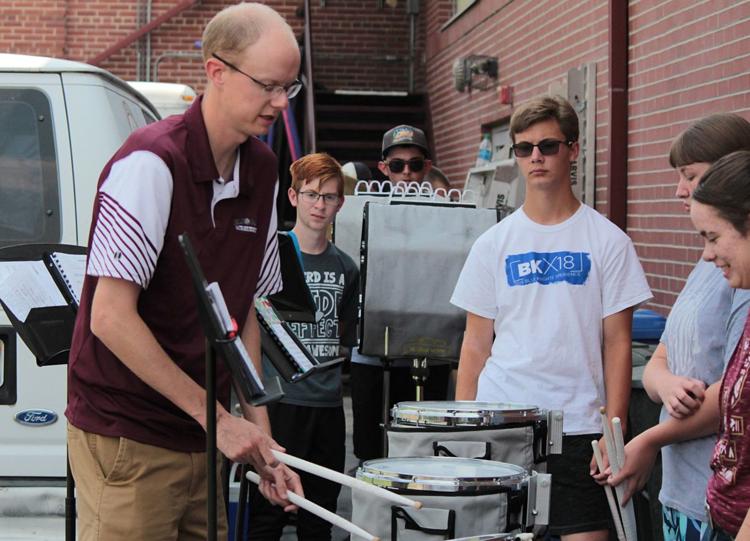 Elko High School marching band trumpet section rehearses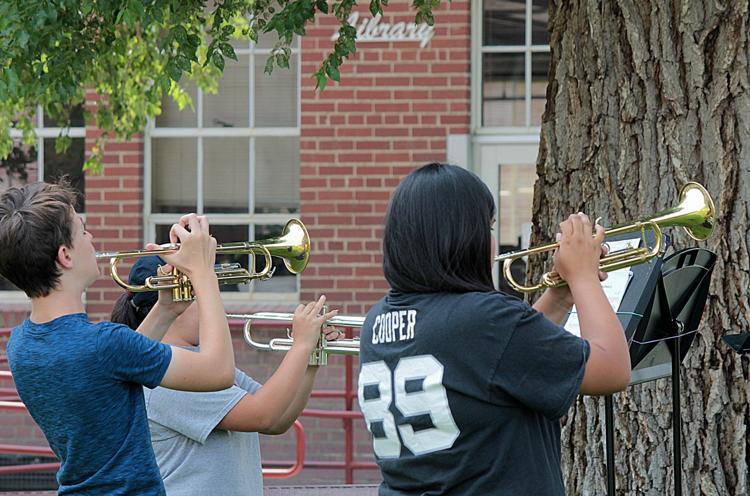 Elko High School cymbalists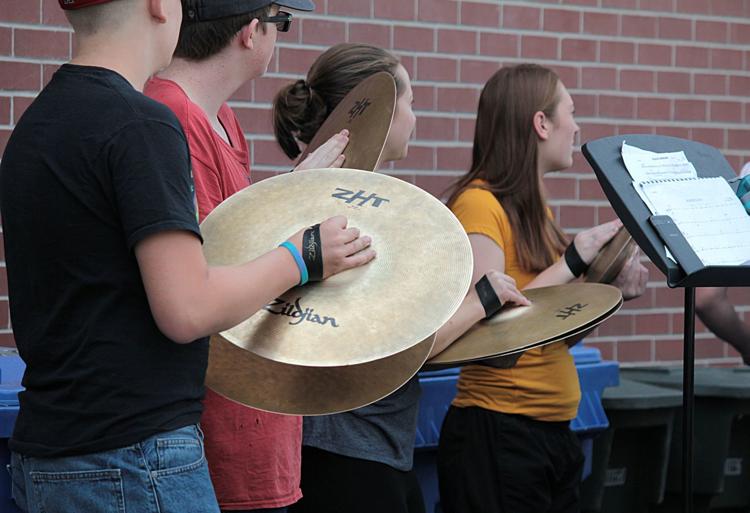 EHS bass drum rehearsal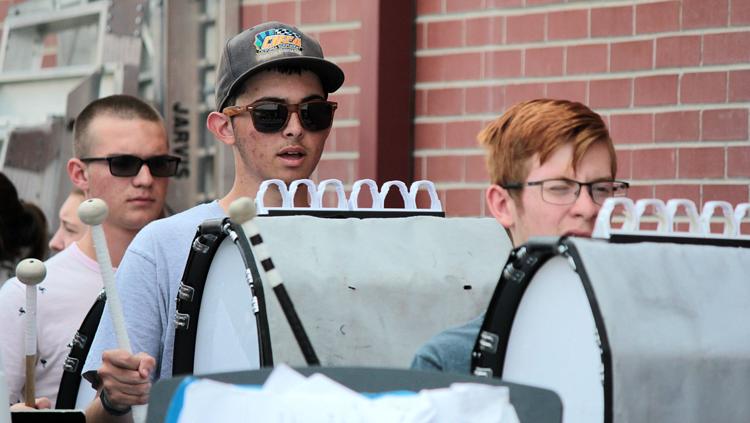 Elko High School clarinet section rehearses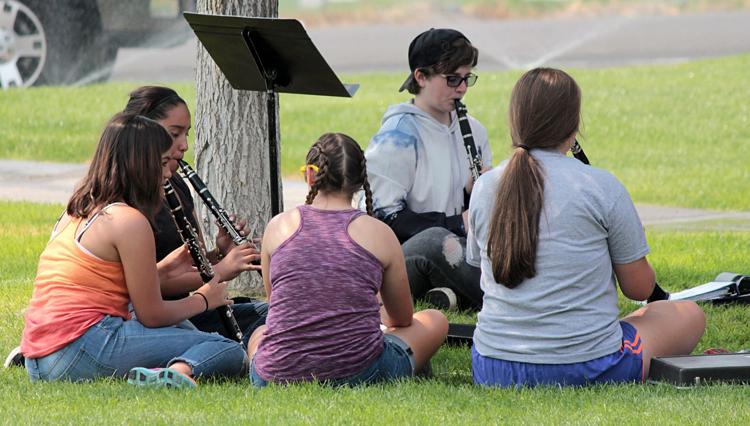 Elko High School color guard rehearses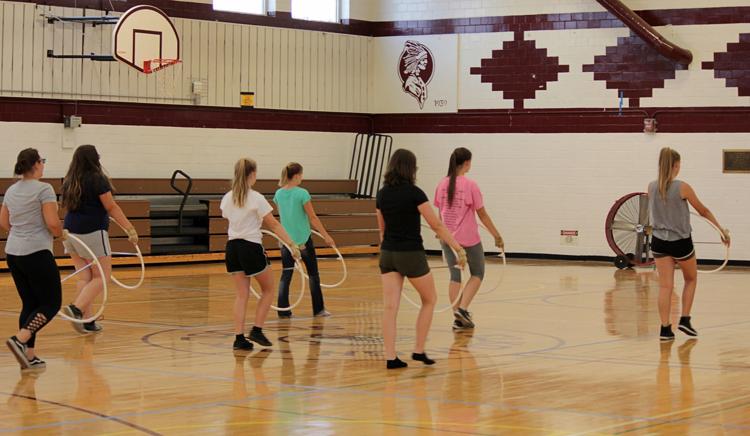 Elko High School marching band saxophonists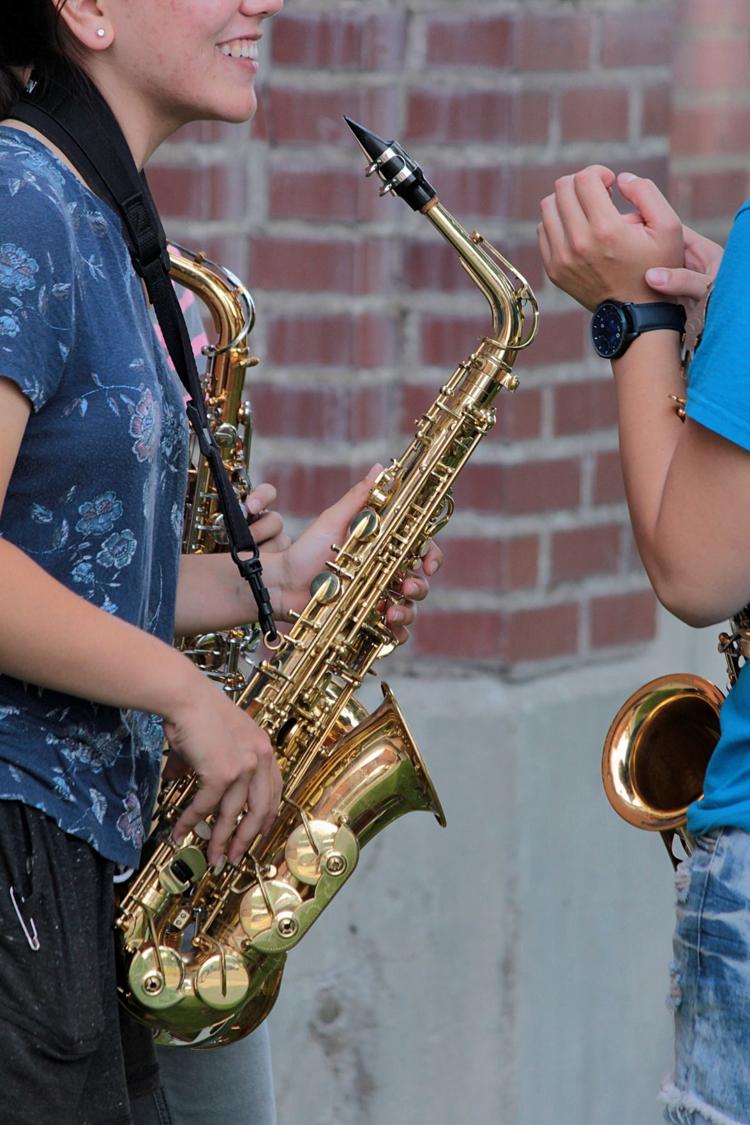 Elko High School Band of Indians perform at the Memorial Day ceremony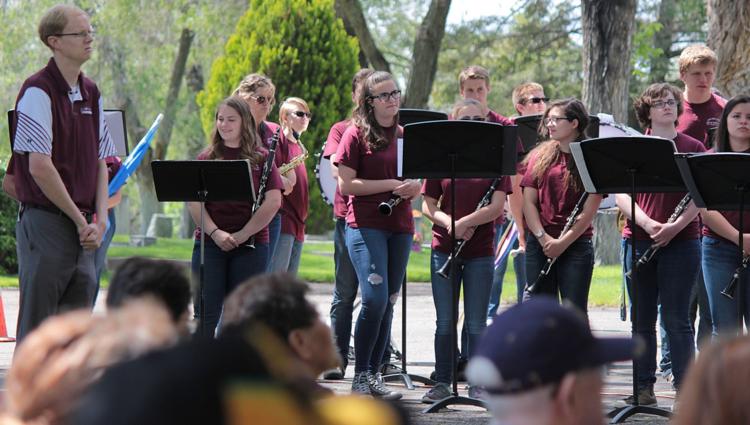 Elko County Fair Parade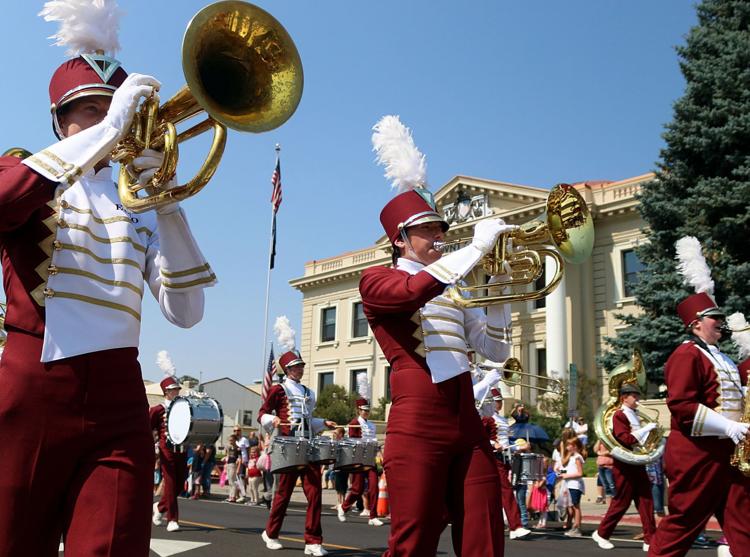 Elko High School marching band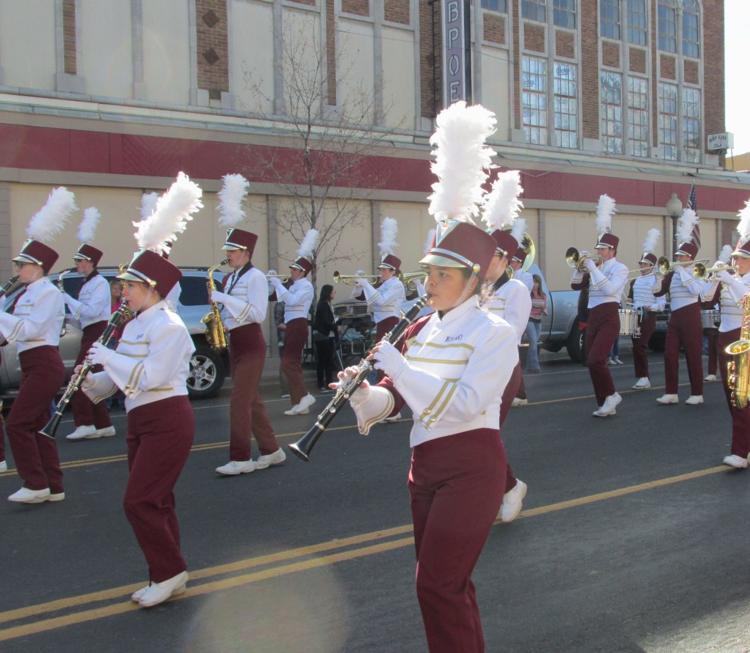 Get local news delivered to your inbox!
Subscribe to our Daily Headlines newsletter.