ELKO – A 16-year-old girl last seen getting into a green Ford pickup in front of Spring Creek High School on Sunday has been reported missing, and the Elko County Sheriff's Office is seeking the public's help in finding her.
Gabrielle (Britney) Lynn Ujlaky was seen at approximately 4 p.m. March 8 getting into the F-150, according to a notice posted on the sheriff's website. She was wearing a gray hoodie sweatshirt and blue jeans.
Ujlaky is 5 feet, 6 inches tall and weighs 165 pounds. She has brown eyes and blonde hair, and a piercing in her nose.
Anyone with information on Britney's whereabouts is asked to contact the sheriff's office at 775-738-3421 or Elko Central Dispatch at 775-777-7300.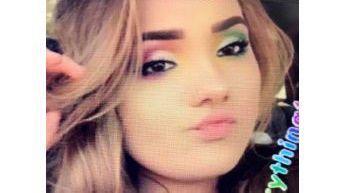 Get local news delivered to your inbox!
Subscribe to our Daily Headlines newsletter.