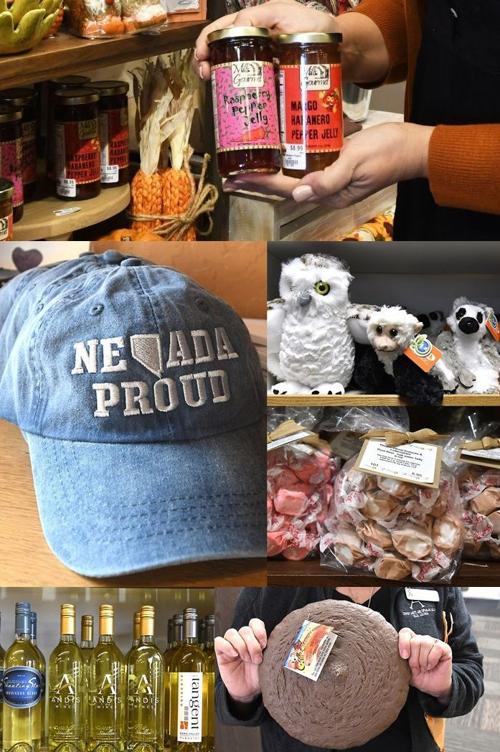 ELKO — "Shop Local Saturday" is a great time to support the community's small business owners. All of these locations offer items that would be hard to find anywhere else.
Wagon Wheel
Wagon Wheel Antiques (formerly Shabby Shanty) offers a variety of gifts and goods. Bags of handmade taffy make great stocking stuffers. Bring in your "Everything Elko" coupon for 20 percent off all items. Find them at 178 Idaho St.
Real Deals
Real Deals sells home decor and a number of edible items, perfect for giving or entertaining. The store recently reopened in the Sunrise Shopping Center at 2078 Idaho St.
Bristlecone Bikes
This specialty shop has everything the avid bicyclist could desire. They also carry skateboards and scooters, which will be discounted from Nov. 30—Dec. 24. Bristlecone Bikes is located at 753 Idaho St.
Northeastern Nevada Museum
The museum store offers a huge collection of gifts for all ages. Shoppers can expect a 25 percent off sale starting Nov. 29. The gift shop is located inside the museum at 1515 Idaho St.
Evergreen Flower Shop
Besides offering all types of floral services, Evergreen also sells gifts and many food and beverage items. They stock nearly 300 different types of wines. Discover lots of goodies for holiday parties when you visit 638 Commercial St.
Elko Fly Shop
Elko Fly Shop is one of the last independent fly shops in the state of Nevada. Joe Doucette, conservation educator at Nevada Department of Wildlife, owns the small store that provides quality products for anglers. You can browse from 4:30-7 p.m. Tuesdays through Fridays, and from 9 a.m. to 4 p.m. Saturdays at 310 Silver St. If you have no idea what your "fisherman" wants, get a gift certificate.
Route 40 Village
You have free articles remaining.
This antiques cooperative has something to offer any shopper. Every corner is full of handmade items and collectibles. Drive over to 350 W. Idaho St. for a shopping extravaganza.
Cowboy Arts and Gear
"Chip chuckers" make a great gift for those who have a sense of humor and enjoy playing Frisbee. Find a variety of other Nevada-related items in their gift shop at 542 Commercial St.
Chique, Unique and Antiques
Customers can browse this store for hours without seeing it all. Come by for hot chocolate and cookies on Nov. 30. You can park in the downtown corridor and hit all of the small shops in the vicinity, including this one at 608 Commercial St.
Carlin Trend
Carlin Trend specializes in mining-related goods at 369 S. Fifth St. Rolling Rock Gallery is part of the retail scene. They offer numerous science-related items. The "Dino-Opoly" game is sure to please the paleontologist on your list.
Pink Porcupine
Pink Porcupine specializes in handmade body care products. Find their goods inside Kerby Lane at 1302 Mountain City Highway, Suite 102 B.
Western Folklife Center
The gift shop at the Western Folklife center is chock full of specialty items. The store highlights local artists and gifts with a Western theme. Stop in at 501 Railroad St.
Buckaroo Boutique
Buckaroo Boutique is a small shop locally owned by Thaysha Groves, a rancher's wife and a mother of all boys. "I have always been the type to dress on a budget, so I began Buckaroo Boutique," she said. Groves enjoys the one-on-one experience she has with her customers. The brick-and-mortar store is next to The Star Hotel at 236 Silver St. Online shopping is available at https://www.buckarooboutique.net/.
Kerby Lane
Kerby Lane sells handmade gifts and decor. They also offer creativity classes. Unsure what to buy? Purchase a gift certificate so you know the recipient will find what they want. The store is located at 1302 Mountain City Highway, Suite 102 B.