ELKO – On March 27 Nevada Highway Patrol Sgt. Benjamin Jenkins was shot and killed near Ely while in the line of duty. On Wednesday, a massive law enforcement procession and public turnout commemorated the life of this greatly respected public servant during a four hour ceremony held at Warrior Field.
Jenkins' uncle and former Elko County Commissioner Charlie Myers eulogized his slain nephew.
"If I start to cry, cry with me," said Myers.
"He loved to go fishing, he loved sports and he loved wrestling," Myers said.
Myers listed Jenkins' many accomplishments, including being an emergency medical technician, a volunteer fire fighter and Nevada Highway patrolman.
"The fondest and proudest memory I have of my nephew, Sgt. Ben Jenkins, was in 2011," Myers said. "Ben received the Nevada Department of Safety highest award, 'The Gold Medal of Valor.' It is presented to officers who perform extraordinary acts of heroism."
On Feb. 24, 2011, Jenkins responded to a domestic call in Wells. Elko County Sheriff's Deputy Lenwood Van Natter was shot and critically wounded. At the scene.
According to an EDFP article, "Jenkins said he remembered seeing Van Natter get knocked to the ground by the first shot, and then shot in his legs when the lower part of his body was exposed. Jenkins said he and (Deputy Mark) Hawkins got Van Natter into Sheriff's Sgt. Nick Czegledi's patrol vehicle, and from there he was taken to an ambulance."
The act saved Van Natter's life.
"Yesterday, (Tuesday) while we were getting set up and going through rehearsals and such, a wind storm or 'dust devil' came through and wiped the stage out, columns were falling over and that whole section of chairs was demolished," said Nevada State Fire Fighter's Association President Jim Foster. "We have lost a friend, but it goes beyond that. I believe that was him in some way, with a little help from others. Sometimes we get lost in the big picture and we don't look around. Cherish those small things, the unexplained, and decide what those mean to you."
Nevada Highway Patrol Capt. James Simpson talked about the first time he met Jenkins when he was applying for a position with NHP.
"I said, 'What's your story?'" asked Simpson.
"He told me 'he worked for the state fire marshal's office and he decided he wanted to become a trooper.' So I, jokingly, more seriously said to him, 'It's true, inside every firefighter is a cop trying to break out.'"
Later, Simpson talked about the day Jenkins died.
"March 27, 2020, I received a phone call from NHP Dispatch I hoped I would never receive," Simpson said, his voice breaking.
"I was told that one of my sergeants, Ben Jenkins, had been shot while assisting a broken down motorist. A few moments later, I was made aware that one of my record troopers, Sgt. Jenkins, had been killed."
Simpson said he talked to Jenkins the Friday and Monday before he was killed about his retirement plans, which were going to be three years out.
"He wanted to spend more time with his family, especially his grandchildren," Simpson said. "My sergeant was shot and killed by the same person he stopped to help. I know he would stop out again and again and again without hesitation."
"Gov. Steve Sisolak ordered the flags of the United States and the state of Nevada to be flown at half-staff at the State Capitol and state public buildings and grounds from sunrise until sunset on Wednesday, July 8, 2020, as a mark of solemn respect and in remembrance of Nevada Highway Patrol Sergeant Ben Jenkins, whose funeral is being held today (Wednesday) in Elko," a governor's decree proclaimed.
"The First Lady and I are just as heartbroken today as when we first got word of the loss of Sergeant Jenkins," wrote Sisolak. "So, on this day, let us again pay tribute to the memory of a great man who dedicated his life to service. A husband, father, grandfather, and veteran who passed doing what he had always done, protecting others. Although the grief felt throughout the state and especially in the Elko community has been immense, we know that his memory will live on in those that he meant so much to."
"Lord, you're described in your scriptures as the God of all comfort," said Chaplain Bill Killion. "Again, remind us that he was welcomed into your presence and he is with you now. Help us to carry on with our lives until that day when you reunite us all. Amen."
Gunfire pierced the air as Jenkins was honored with a three-volley salute. The Color Guard presented a folded American flag to Capt. Simpson who then walked it to Jenkins' widow, Jodi Jenkins.
Simpson ascended the stage and gave Jenkins his "End of Watch 10-42" dispatch before a weeping audience, forever saying goodbye.
Below is a collection of photographs from the Elko County Law Enforcement Officer Memorial Ceremony that took place May 15, 2015 at the Nevada Highway Patrol office.
Officer Memorial Ceremony-1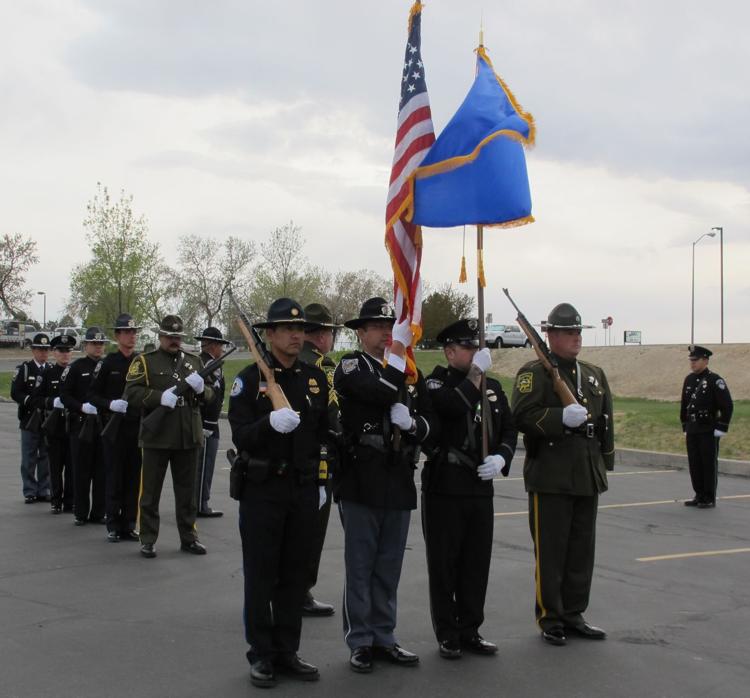 Officer Memorial Ceremony-2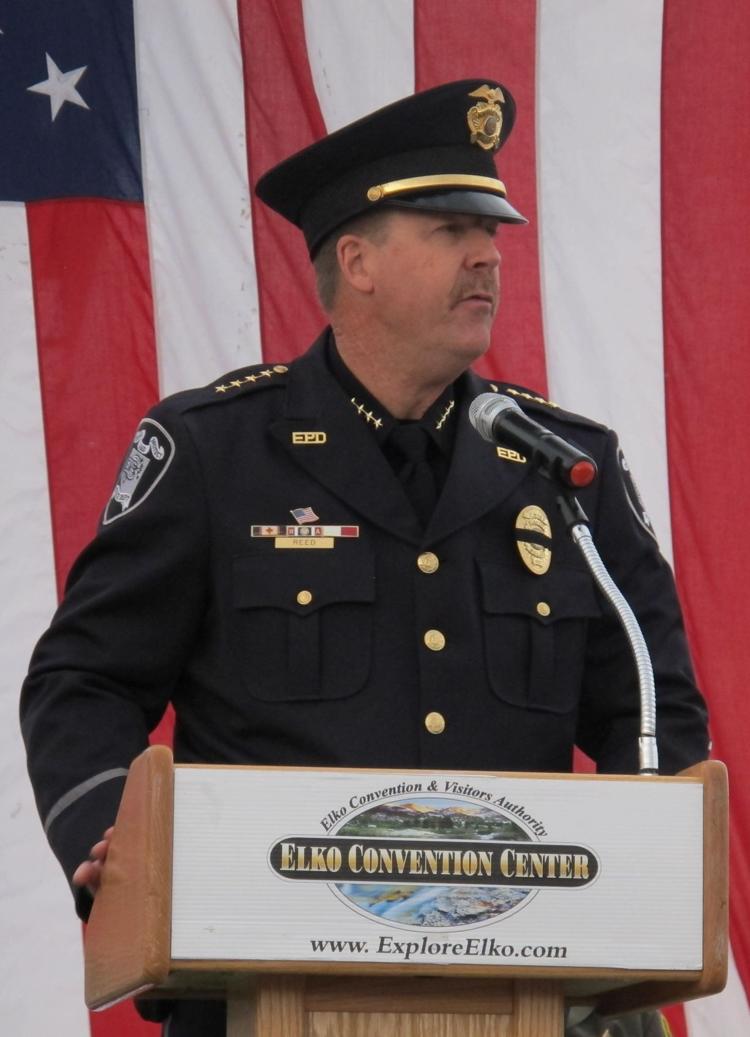 Officer Memorial Ceremony-3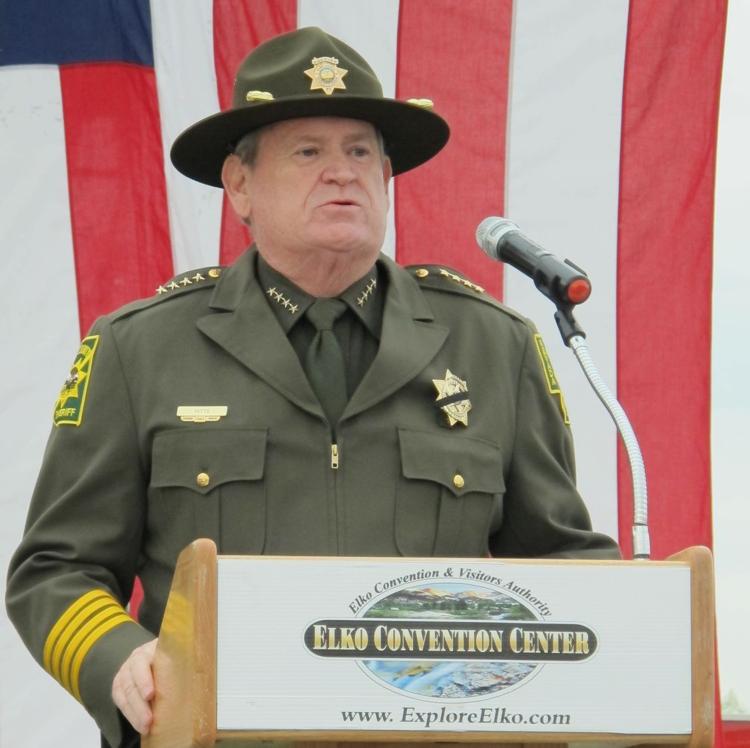 Officer Memorial Ceremony-4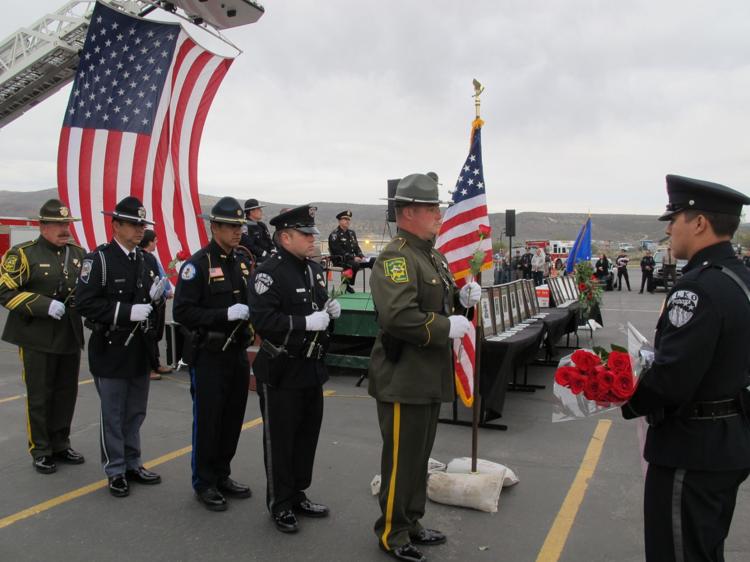 Officer Memorial Ceremony-5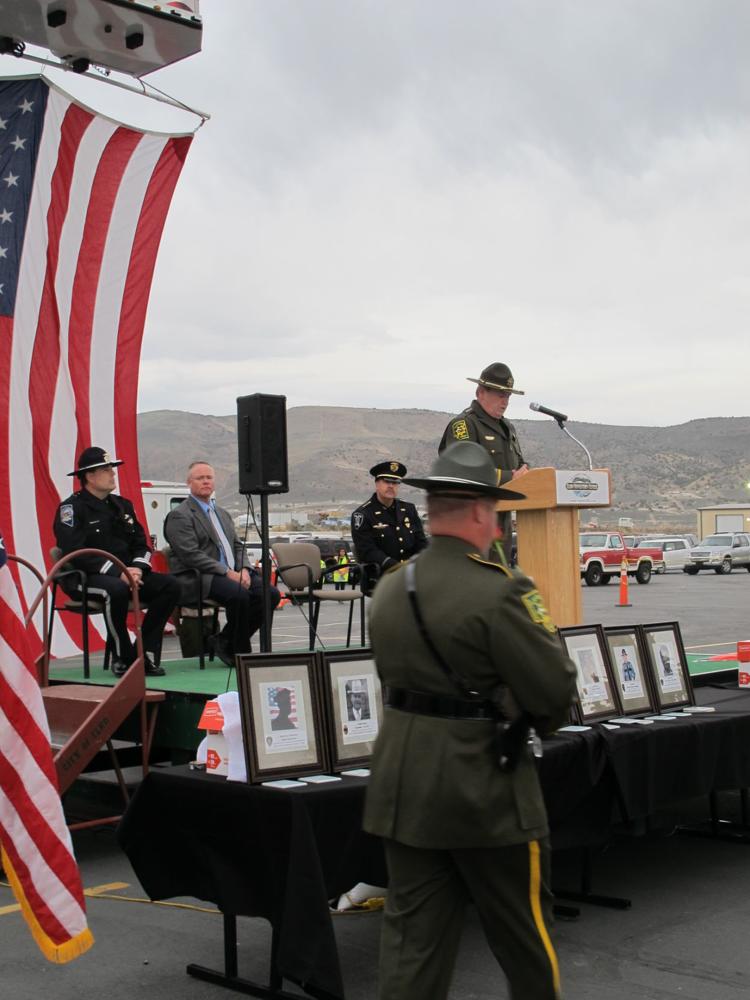 Officer Memorial Ceremony-6
Officer Memorial Ceremony-7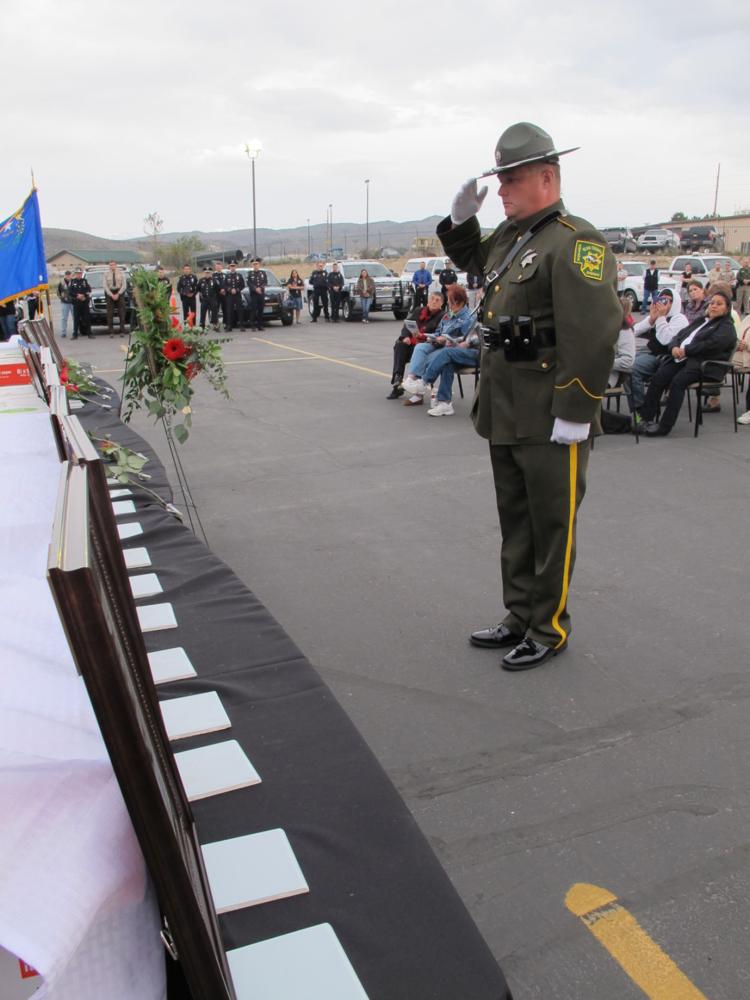 Officer Memorial Ceremony-8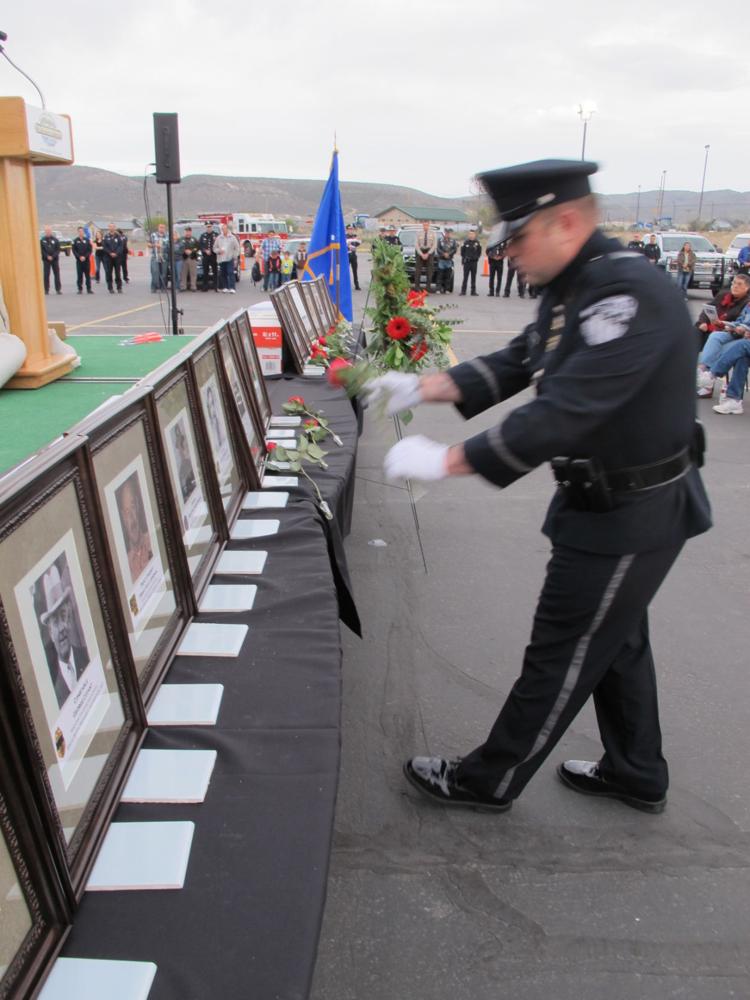 Officer Memorial Ceremony-9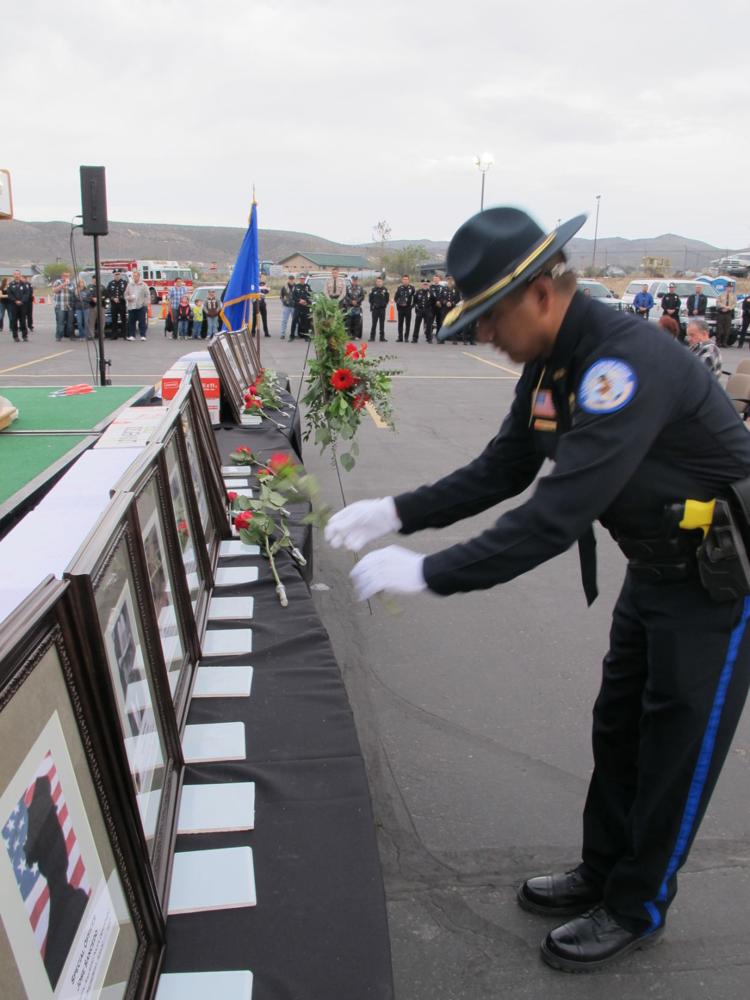 Officer Memorial Ceremony-10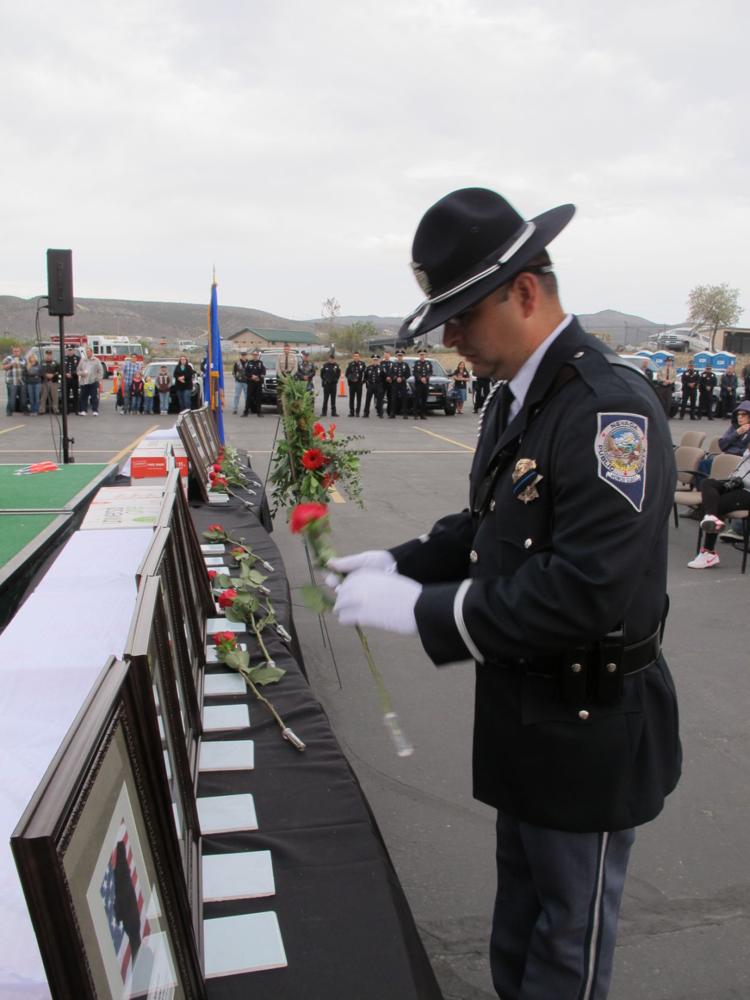 Officer Memorial Ceremony-11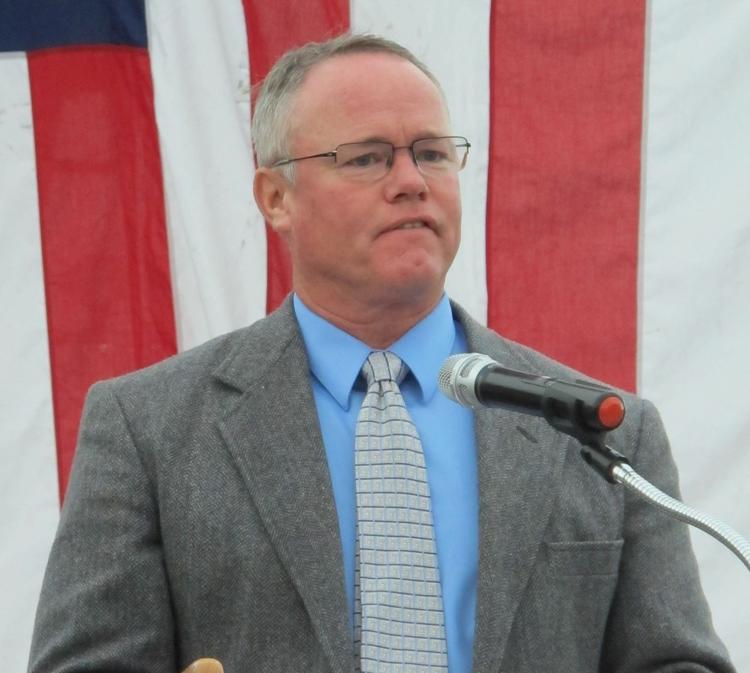 Officer Memorial Ceremony-12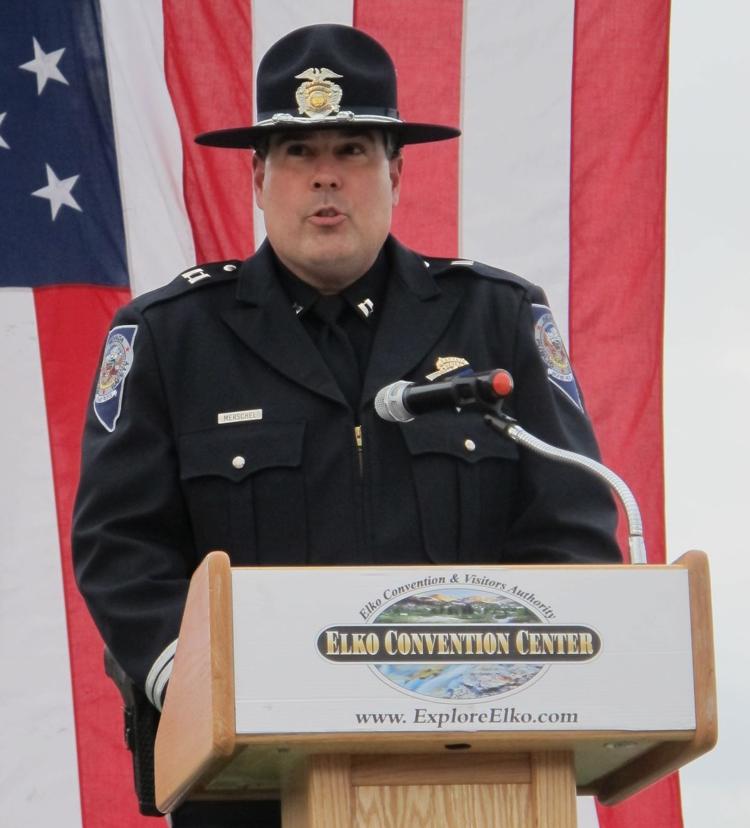 Officer Memorial Ceremony-13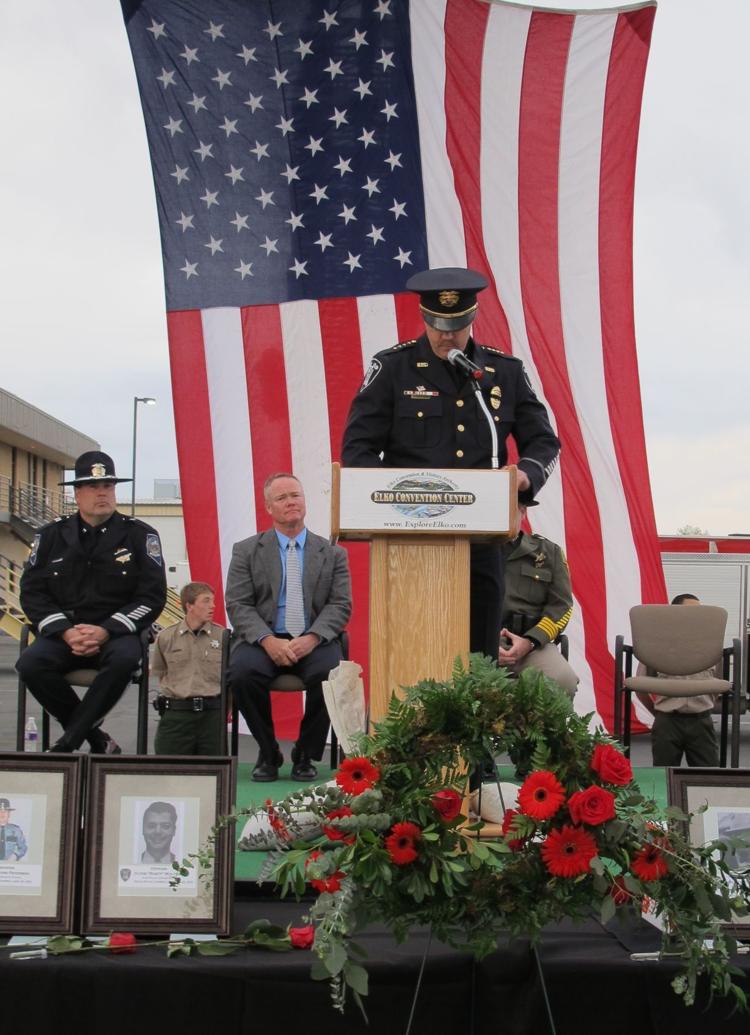 Officer Memorial Ceremony-14
Officer Memorial Ceremony-15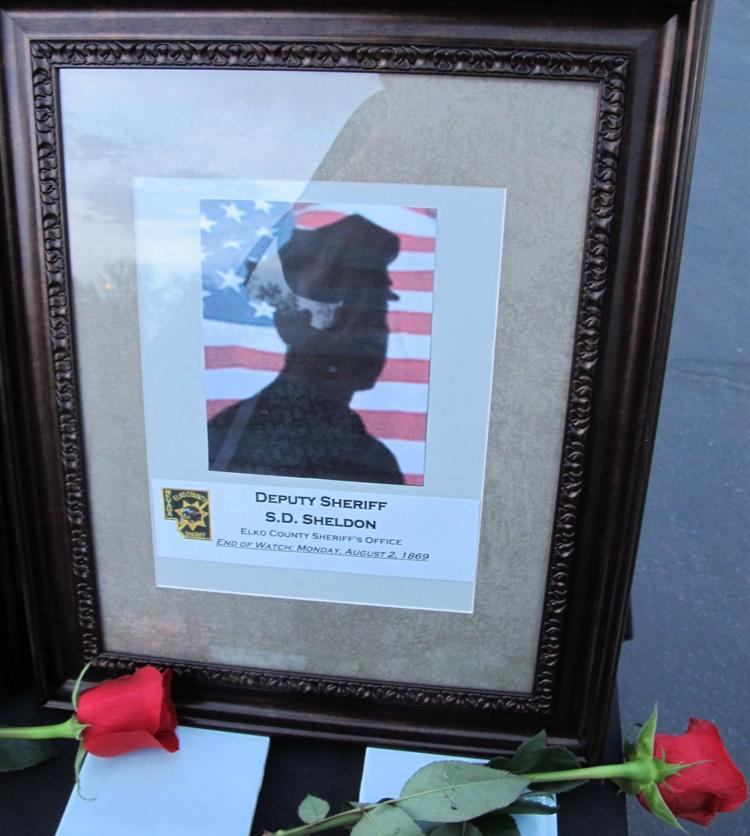 Officer Memorial Ceremony-16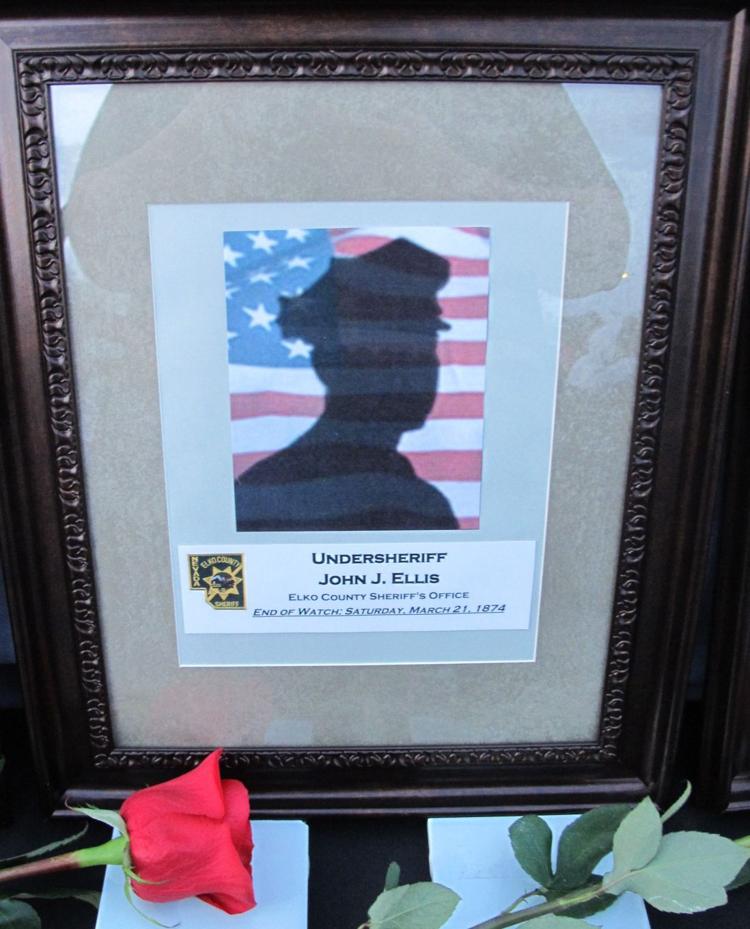 Officer Memorial Ceremony-17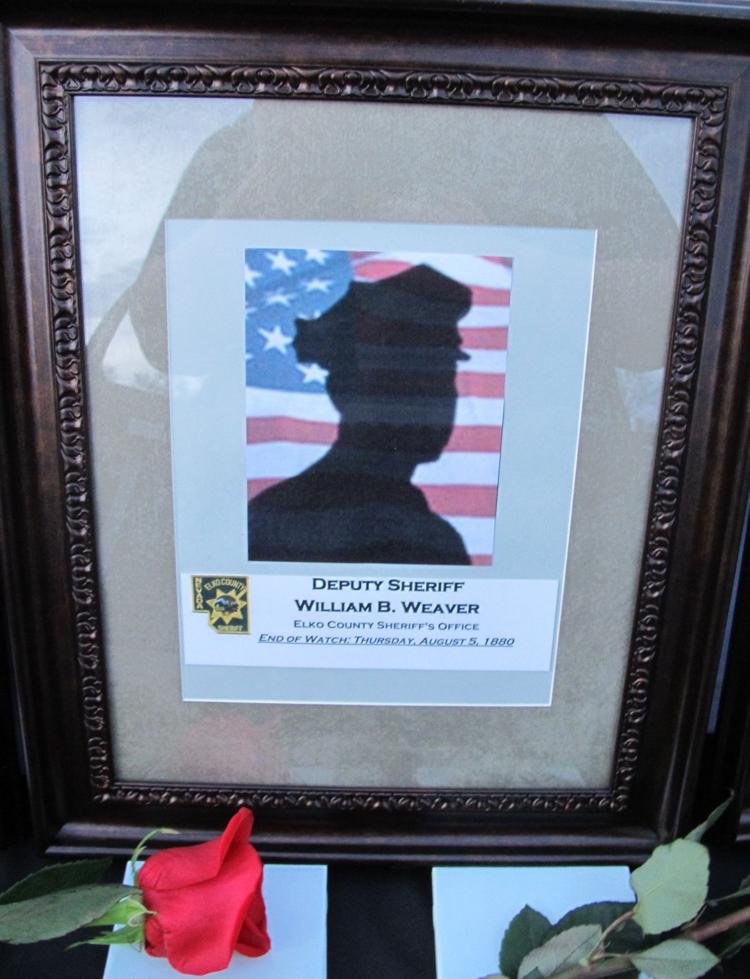 Officer Memorial Ceremony-18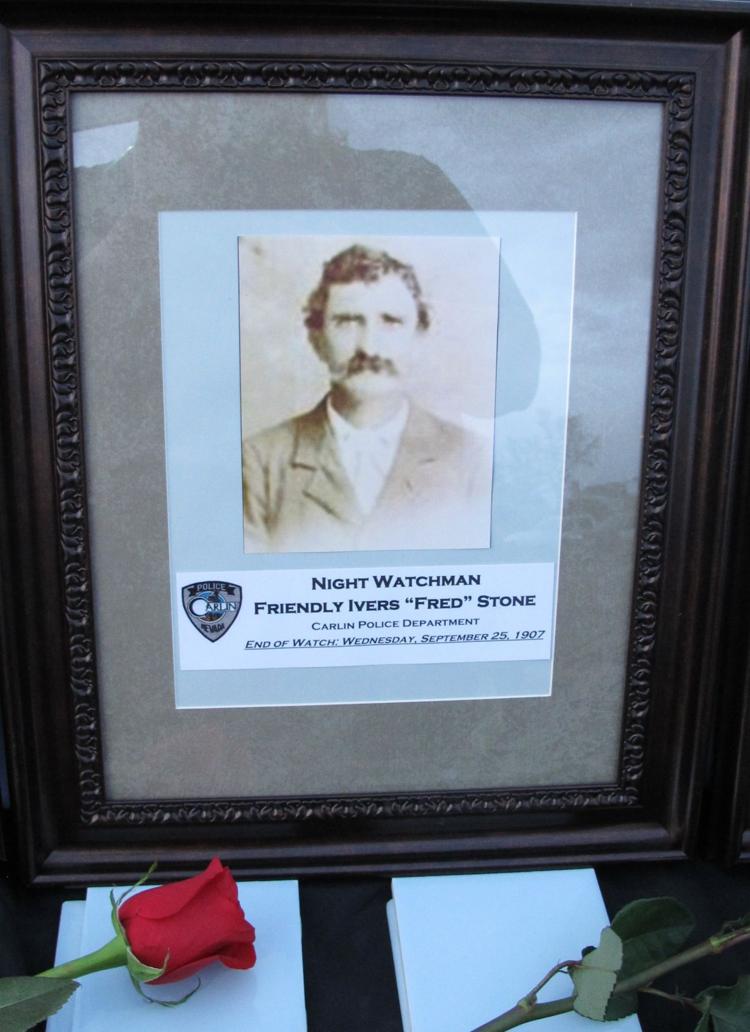 Officer Memorial Ceremony-19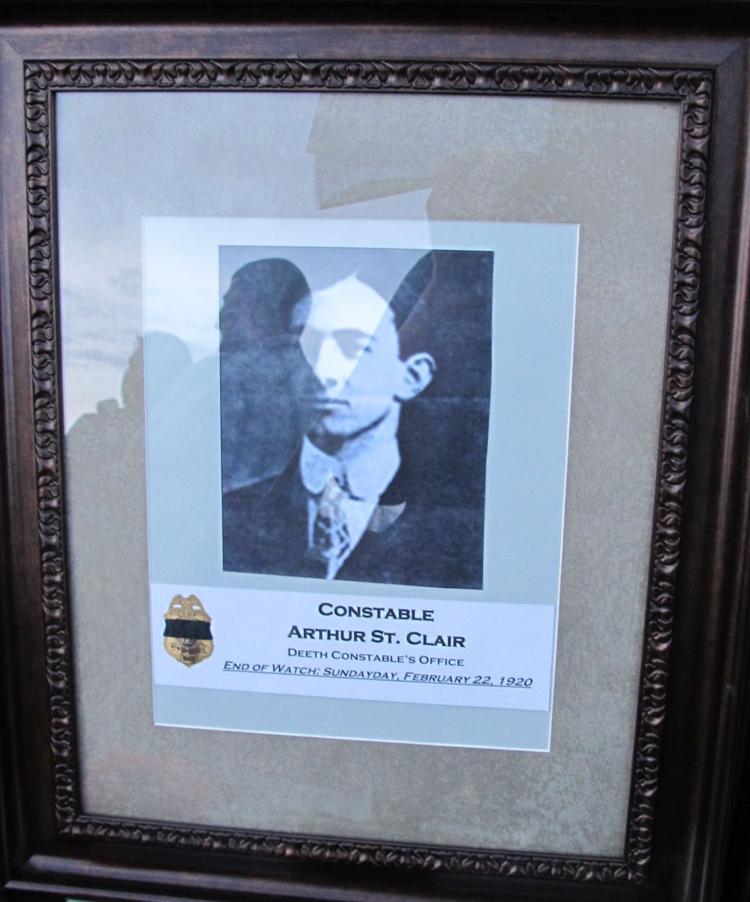 Officer Memorial Ceremony-20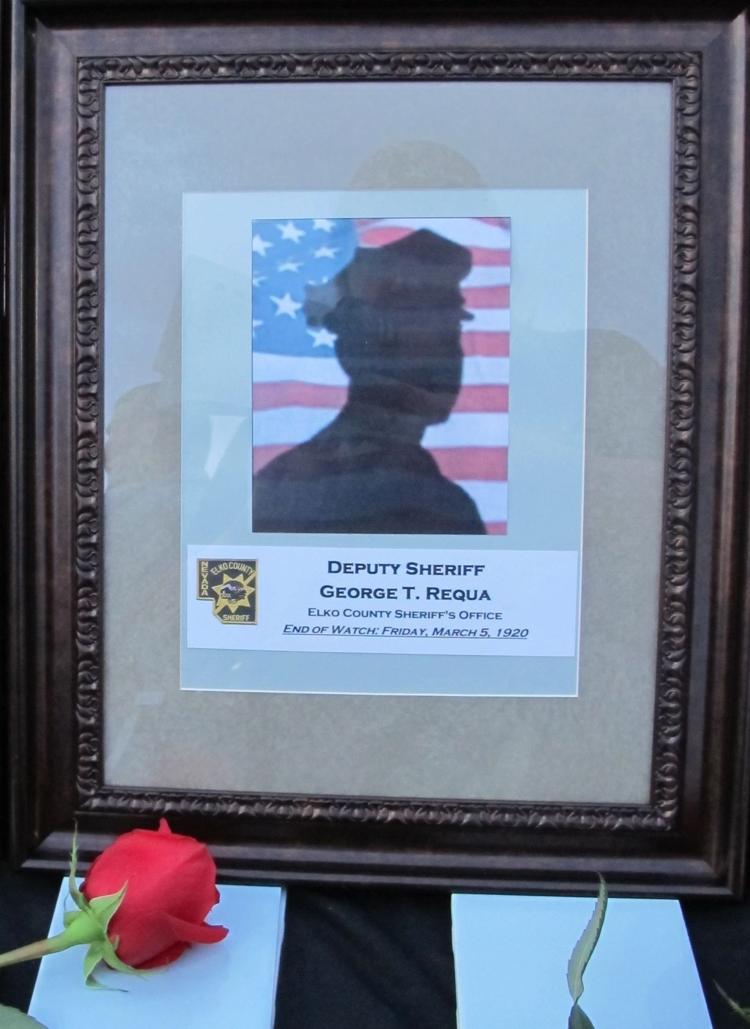 Officer Memorial Ceremony-21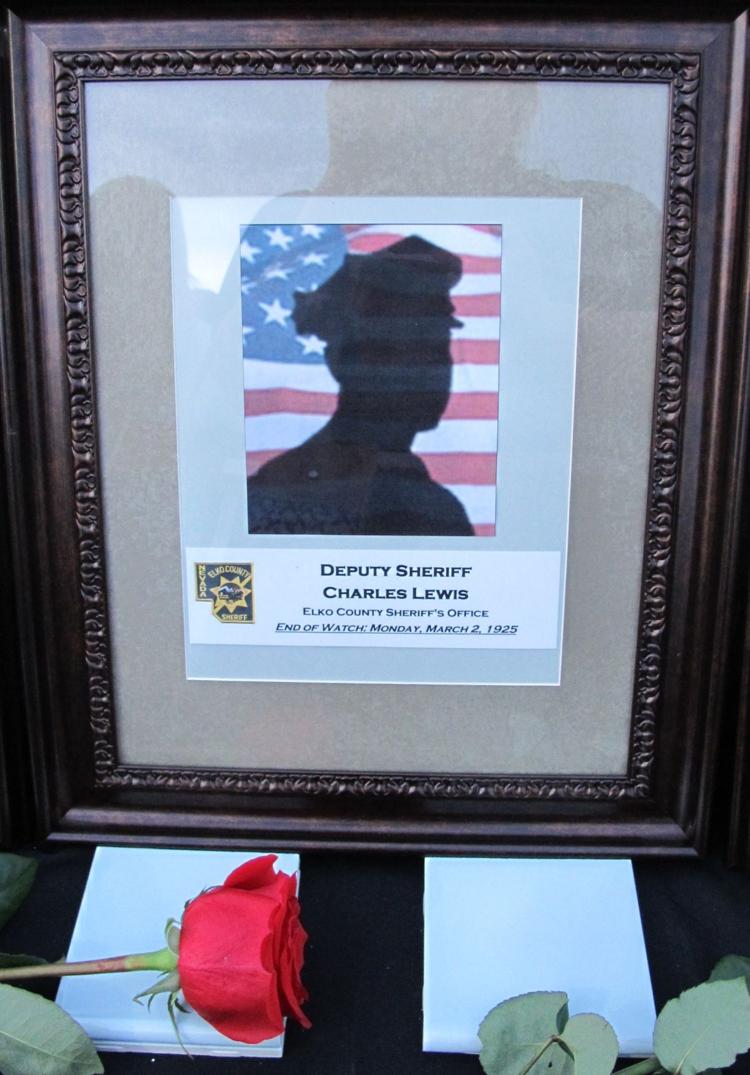 Officer Memorial Ceremony-22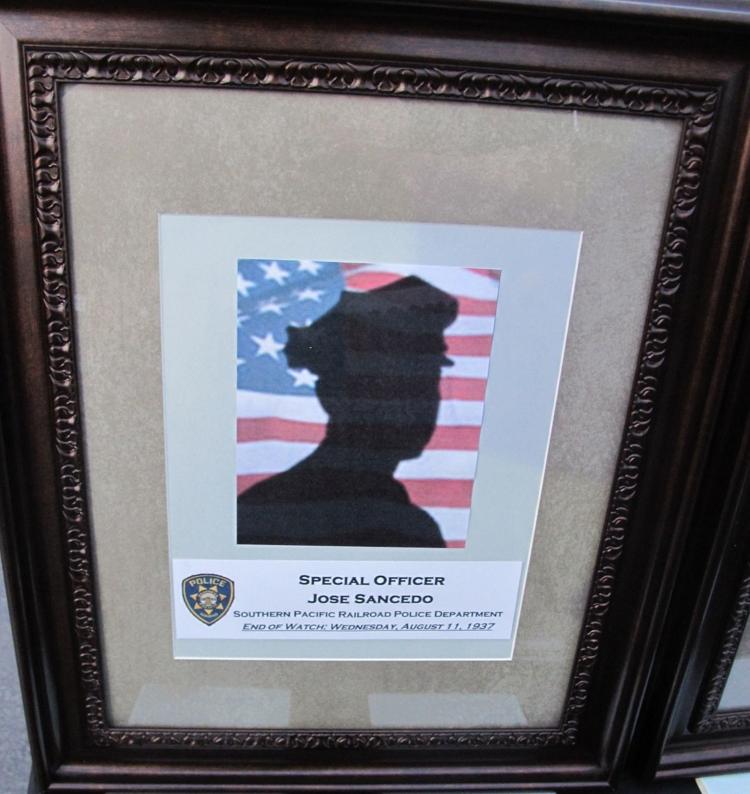 Officer Memorial Ceremony-23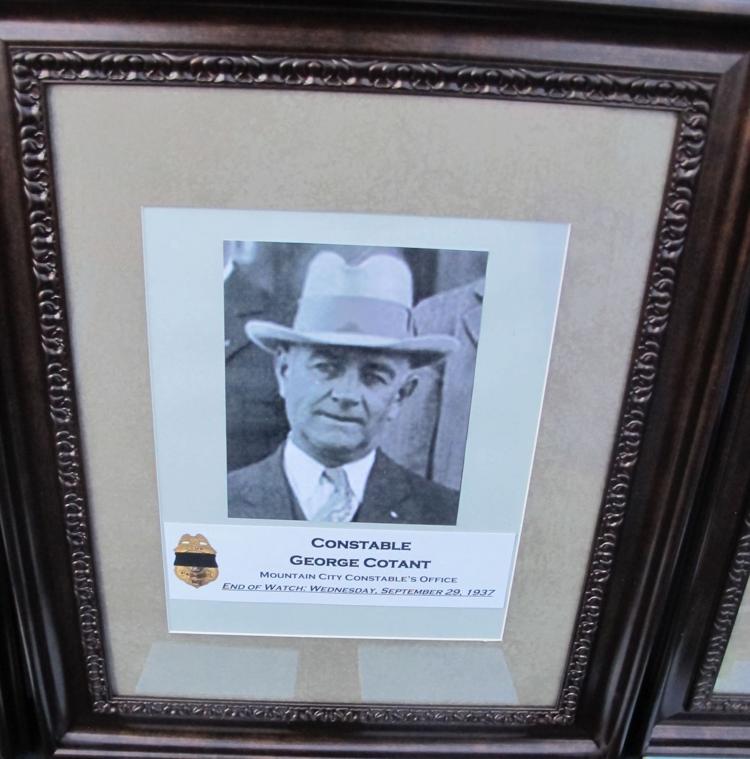 Officer Memorial Ceremony-24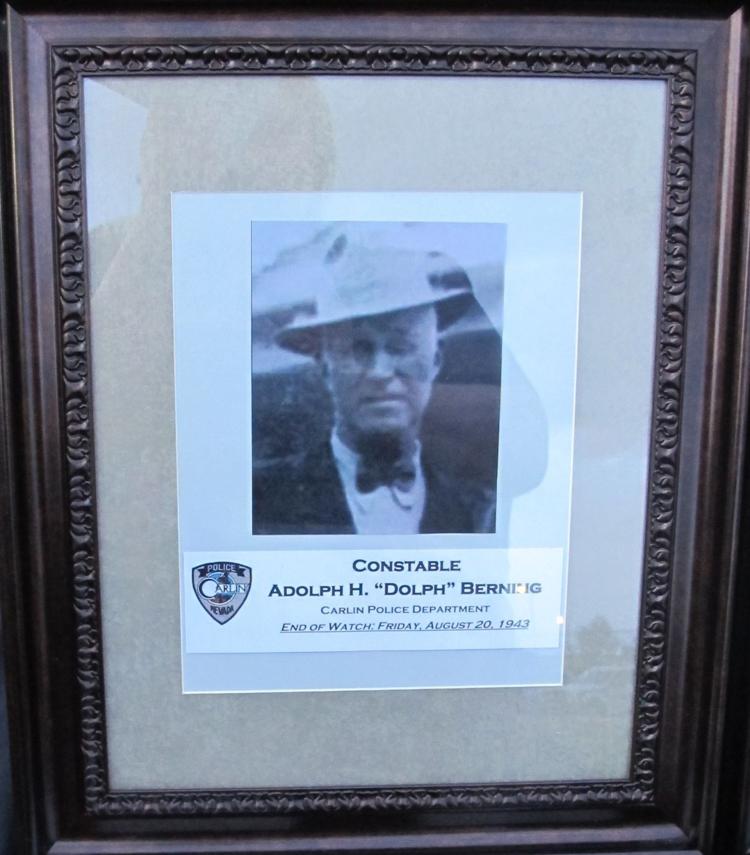 Officer Memorial Ceremony-25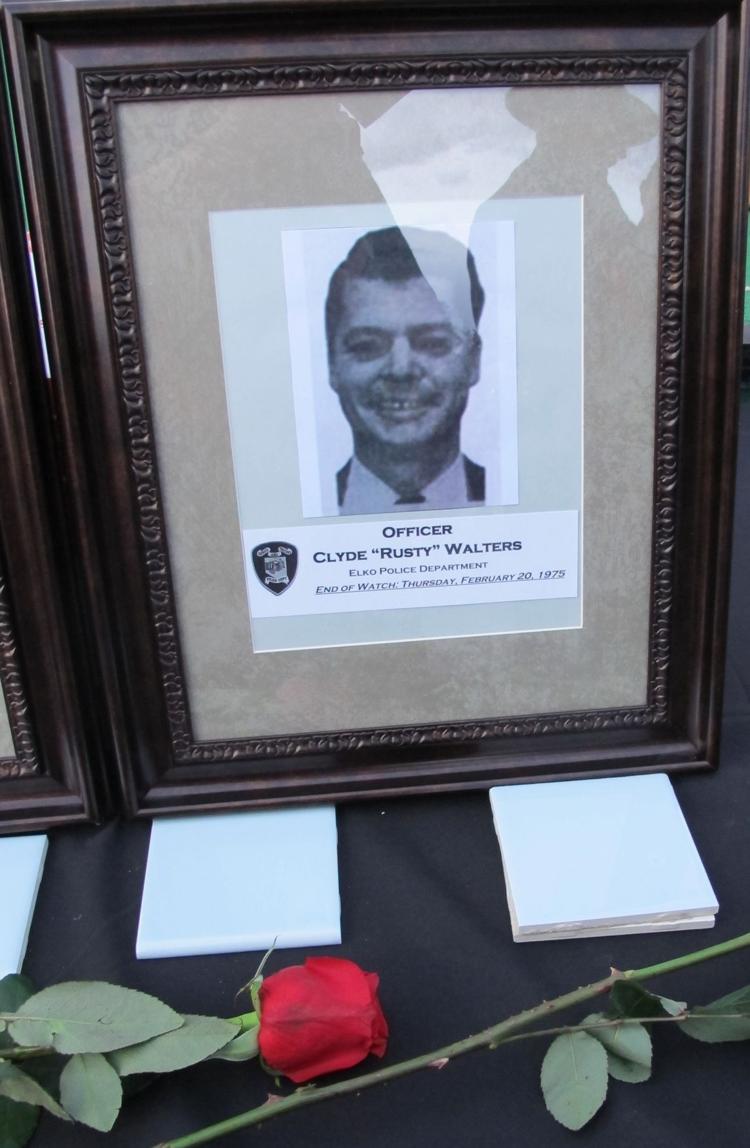 Officer Memorial Ceremony-26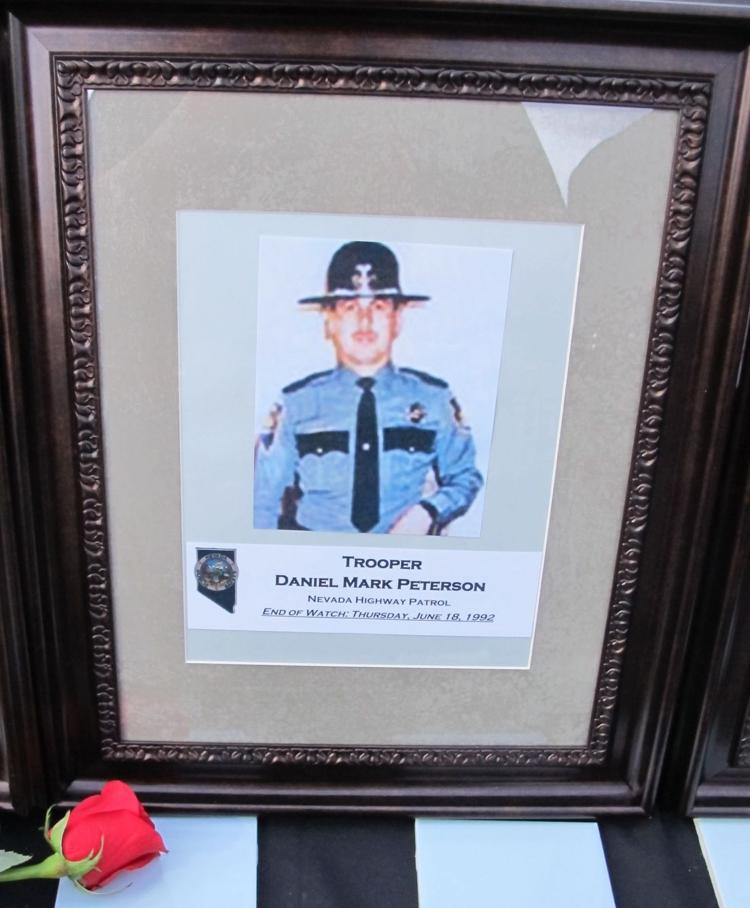 Officer Memorial Ceremony-27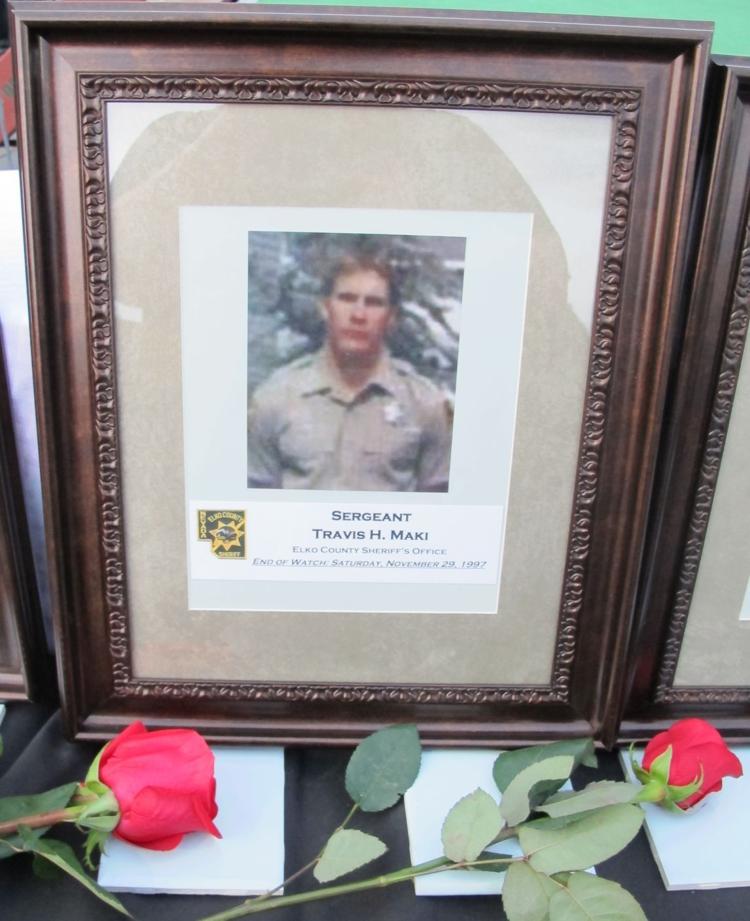 Officer Memorial Ceremony-28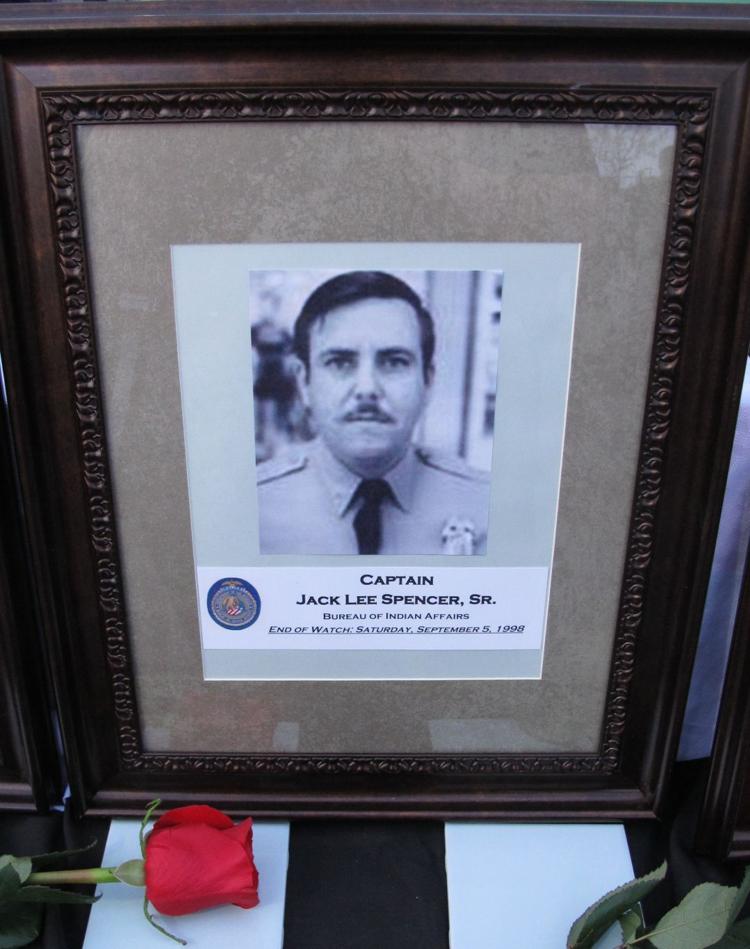 Officer Memorial Ceremony-29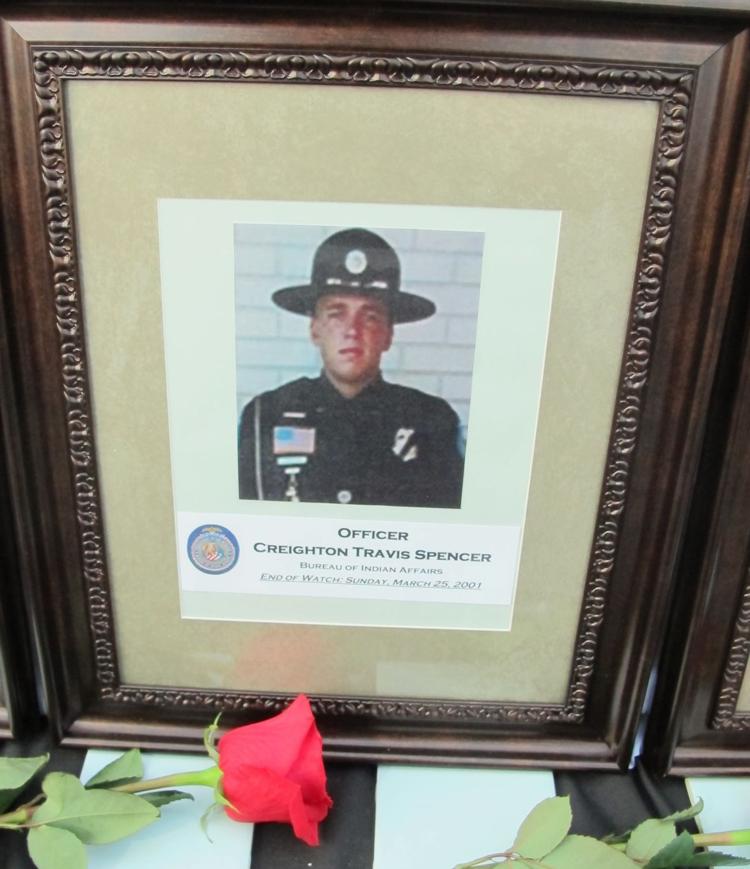 Officer Memorial Ceremony-30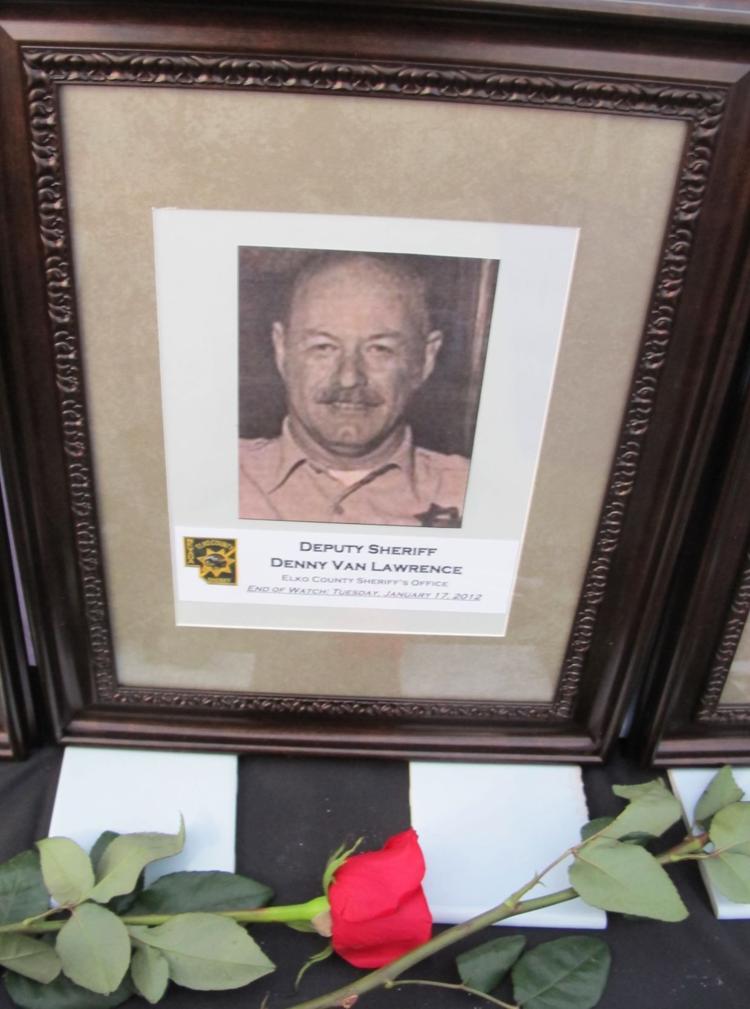 Officer Memorial Ceremony-31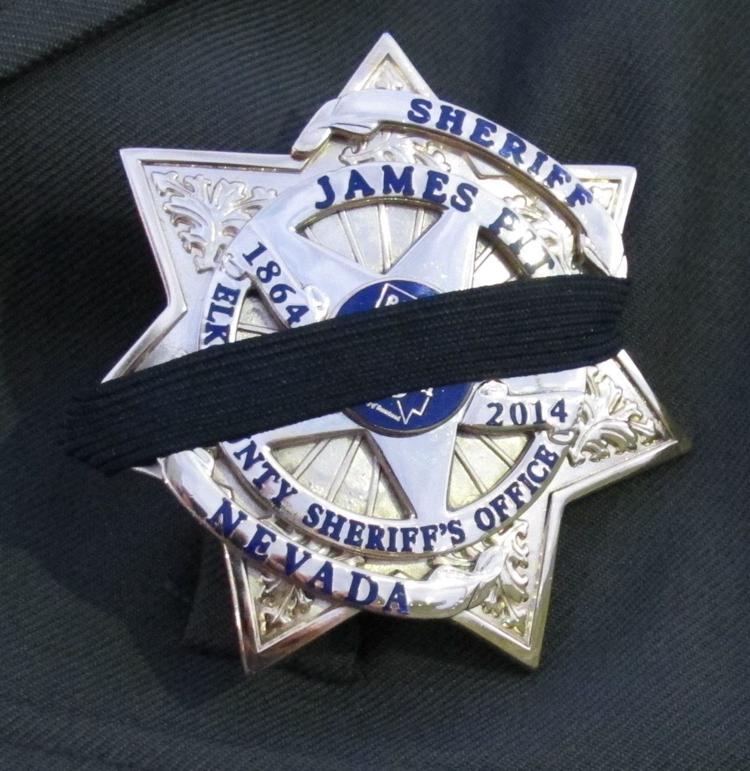 Get local news delivered to your inbox!
Subscribe to our Daily Headlines newsletter.