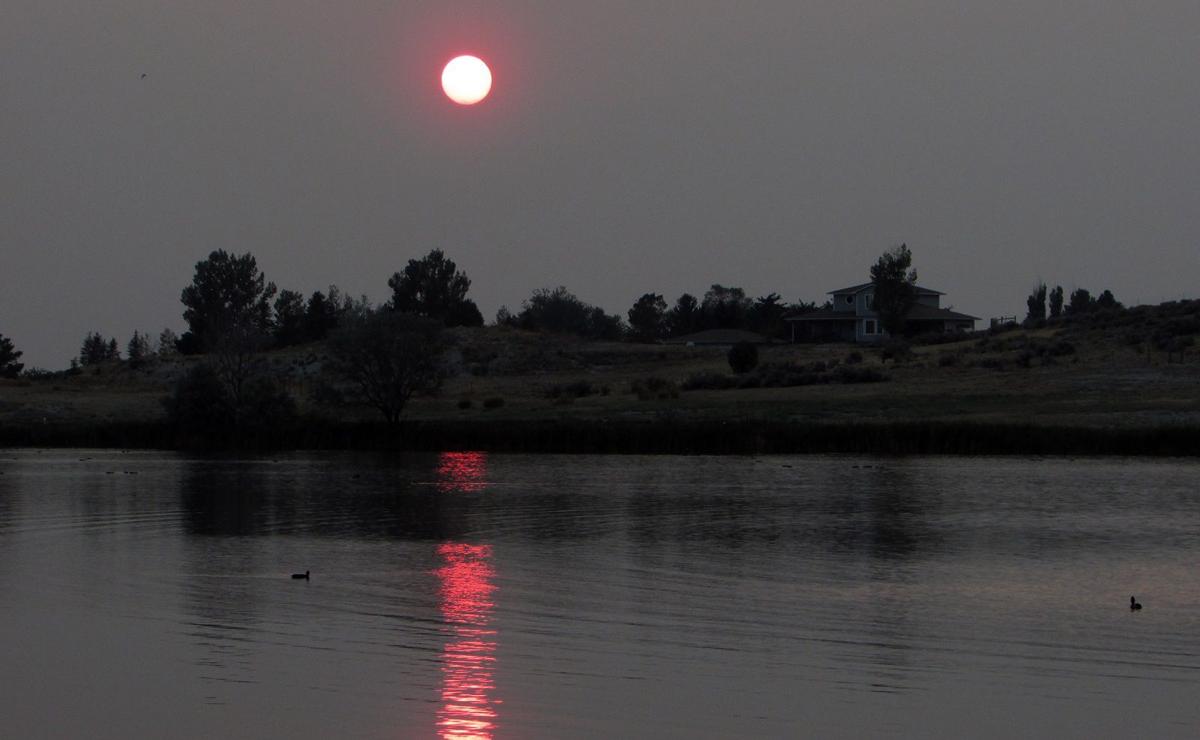 ELKO – The skies are turning smokier in Elko County and another risk of stormy weather is forecast this week.
Elko has largely escaped the heaviest smoke from regional wildfires over the past few weeks. Winds have mostly been from the southwest, pushing air in from Southern California where no large wildfires have been burning.
The wind changed this weekend to a more northerly flow, drawing in smoke that had been skirting around Elko to the north.
Wildfire activity in the Elko District has also been minimal. A dozen fires have been reported so far in July, the largest burning 41 acres north of Dunphy and the second-largest burning only 2.5 acres near the Carlin Tunnels.
The entire state of Nevada has been nearly fire-free – at least until the Tamarack Fire south of Lake Tahoe burned across the state line late last week and prompted the closure of U.S. 395.
The Tamarack Fire was started by lightning on July 4. The U.S. Forest service initially determined it was not a threat and allowed it to burn, CNN reported Friday.
"Despite the Forest Service's statement, which assured that the fire 'poses no threat to the public, infrastructure or resource values,' the wildfire has since gone on to scorch 58,417 acres and at least 10 structures in California and Nevada," CNN stated.
Smoky skies are expected to persist in northeastern Nevada through Monday. A chance of isolated thunderstorms returns Tuesday and continues into next weekend.
Like the smoke, thunderstorms from Southwest monsoons have missed Elko for the most part, skirting just to the south and east of the Ruby Mountains.
Elko reached a high of 99 on Sunday, which is 6 degrees warmer than normal but 7 degrees shy of the record high set in 1890. The high is predicted to hit 101 on Monday.
Elko saw an eight-day streak in the 100s earlier this month, matching previous records for the second-longest string of 100-degree heat.
The National Weather Service says monsoonal moisture will begin pushing back up into northeastern Nevada on Tuesday.
More numerous showers and thunderstorms are possible later this week and into the weekend as a deeper surge of monsoonal moisture is expected to push into the region.
"Dangerous lightning, small hail and strong gusty winds will be possible," cautioned the weather service. "The biggest threat, however, will likely be the heavy downpours and localized flash flooding."