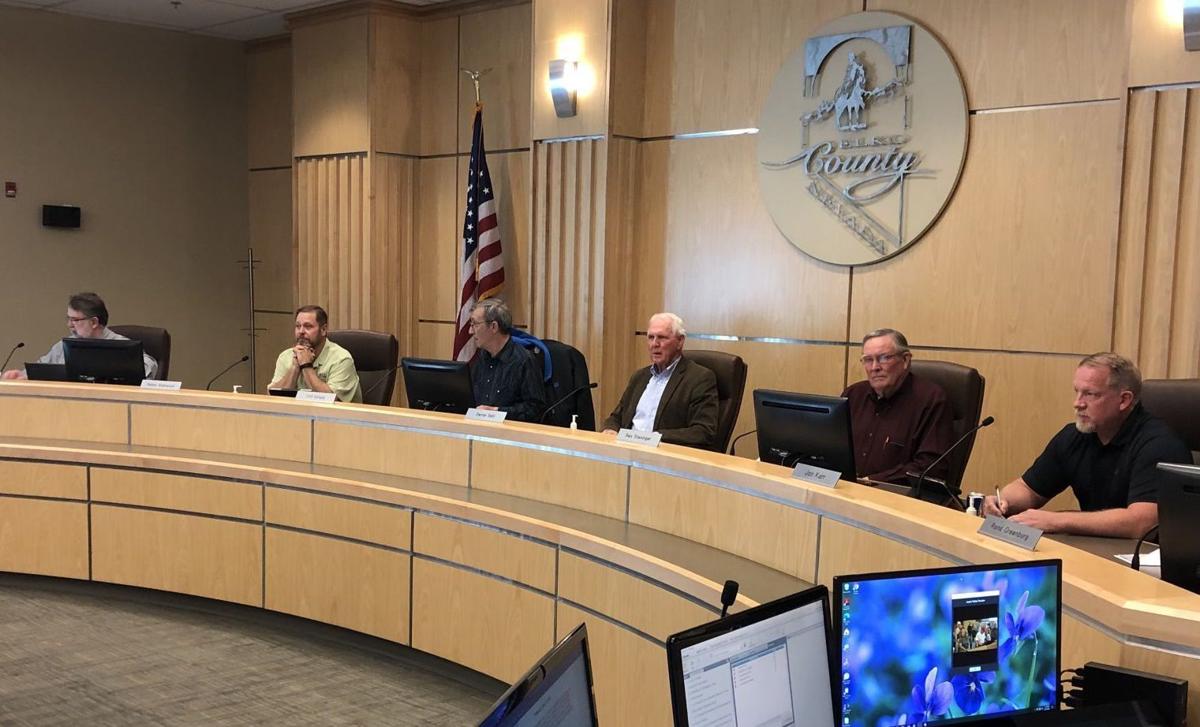 Commissioner Rex Steninger made a motion during Wednesday's regular commission meeting to postpone a vote on adopting the plan, which was requested by Gov. Steve Sisolak in a July 1 letter.
"I am concerned about recent increases in Elko County as well as information regarding large public gatherings in your community and I would like to know your plan to address it and how the state can assist you in meeting the public health needs of your residents and visitors," Sisolak said in the letter.
County Manager Rob Stokes said the first reported violation as outlined in the draft plan would be a verbal warning, and the second violation would be taking a look at a business license removal or suspension. The third violation would make the business subject to "criminal prosecution and/or civil penalties" and will be "turned over the Elko County District Attorney's office or the Office of the Attorney General for prosecution."
Steninger said he has some issues with the draft reopening plan, specifically the creation of a public phone number enabling citizens to report businesses that are not adhering to state and federal COVID-19 guidelines.
"I can't support that. I refuse to lend my name to a snitch line," he said. "They already have two that the state is doing, that is plenty."
Steninger also took issue with the proposed legal ramifications outlined as the consequences for a third violation for failing to adhere to COVID-19 mandates.
"I think this needs to be put out to the public, and maybe set a hearing for our next meeting so we can maybe see how the public feels about this," Steninger said. "It is pretty harsh."
Commissioner Cliff Eklund said he agrees that providing a way for local citizens to report each other is taking a step too far.
"I don't think it is appropriate for us to have neighbors snitching on each other and if we don't have a business license, what is the District Attorney going to do," Eklund said.
Stokes said it would be up to the individual incorporated towns to enforce the part of the plan dealing with business licenses.
Commissioner Delmo Andreozzi said he feels that it is important for the county to be consistent in its message regarding COVID-19, and what citizens are required to do.
"If we approve this, this on one hand is saying that we have an obligation to do the things that we have been doing so far. Sometimes, at least in my perspective, I am getting a little bit of mixed signals," he said.
In his letter, Sisolak said he was concerned about the continued public events in Elko County, specifically citing the July 4 fireworks hosted by Assemblyman John Ellison at the Elko County Fairgrounds.
"As you are aware, this deadly pandemic will continue to spread rapidly without appropriate public health measures, and we remain committed to assisting in the development and maintenance of a robust public health system in Elko County and throughout the state," Sisolak said.
The Elko County office said Friday that revisions are currently being made to the proposed plan, and until the plan is finished a public hearing date cannot be set.
Concerned about COVID-19?
Sign up now to get the most recent coronavirus headlines and other important local and national news sent to your email inbox daily.