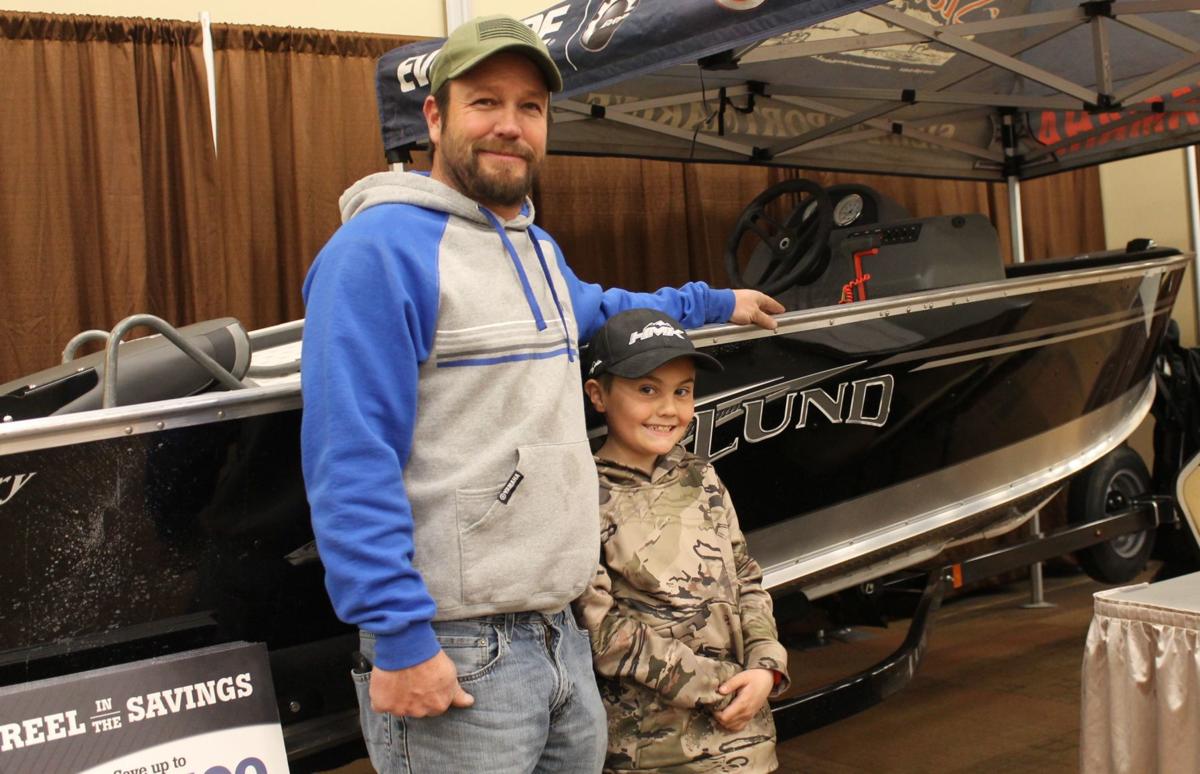 ELKO — Forty vendors joined the Nevada Department of Wildlife for a weekend of outdoors education and fundraising at the third annual Elko Sportsman's Expo at the Elko Conference Center in February.
"It's just a great event to expose the community to what we have out here," said Julie Hughes, NDOW conservation educator. "We're here to educate anybody and everybody about wildlife and the outdoors."
For children, the free event featured a kids' room set up with hands-on activities including an archery range, fly-tying, an interactive shooting skills game, and wildlife skins, antlers and horns. Youngsters could also decorate NDOW T-shirts with wildlife-themed stencils and stamps.
Adults and children could browse among booths showcasing area businesses' goods and services related to the outdoors and recreation. Some of the companies and organizations represented include 5th Gear Powersports, DCB Outdoors, Nevada Outdoorsmen in Wheelchairs, Gateway RV, Battle Born Wildlife, Elko Bighorns Unlimited, Rocky Mountain Elko Foundation and the Ruby Mountain Clay Breakers. Vendors feature firearms, trucks, off-highway vehicles, trailers, camouflage, metal art and more.
An NDOW taxidermy exhibit featured local wildlife such as a mountain goat, elk skulls, big-horned sheep, quail and sage grouse. The Operation Game Thief trailer displayed animals recovered from game violations, including a taxidermy mountain lion and bobcat, and experts are on-hand to talk about the animals and the law.