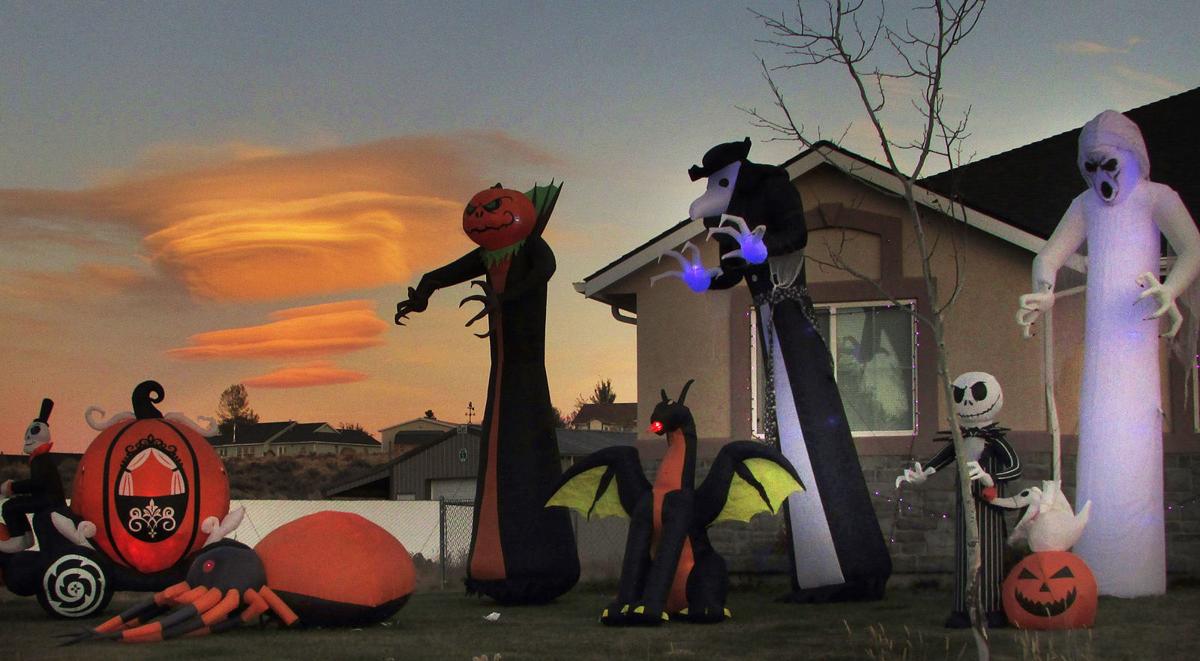 SPRING CREEK – Looking for some Halloween fun? The Spring Creek Association is hosting two trick-or-treating events for families this year.
The fifth annual Trunk or Treat is scheduled for 3 p.m. to 7:30 p.m. Oct. 31 at the Spring Creek Marina. The event is free to the public.
Prizes will be awarded to participants with the best vehicle and best costume.
Vehicles must register by Oct. 26 and are required to bring enough individually wrapped candy to hand out for approximately 2,000 children, which will be inspected for safety.
The annual event allows for fun while implementing virus guidelines, said Jessie Bahr, SCA president and general manager.
"SCA believes we can have a safe Halloween Trunk or Treat while following appropriate safety protocols," Bahr explained. "We will have the families and kids line up on the Marina's walking path, allowing six feet of distance between families. Vendors will use gloves and other safety measures while handing out candy."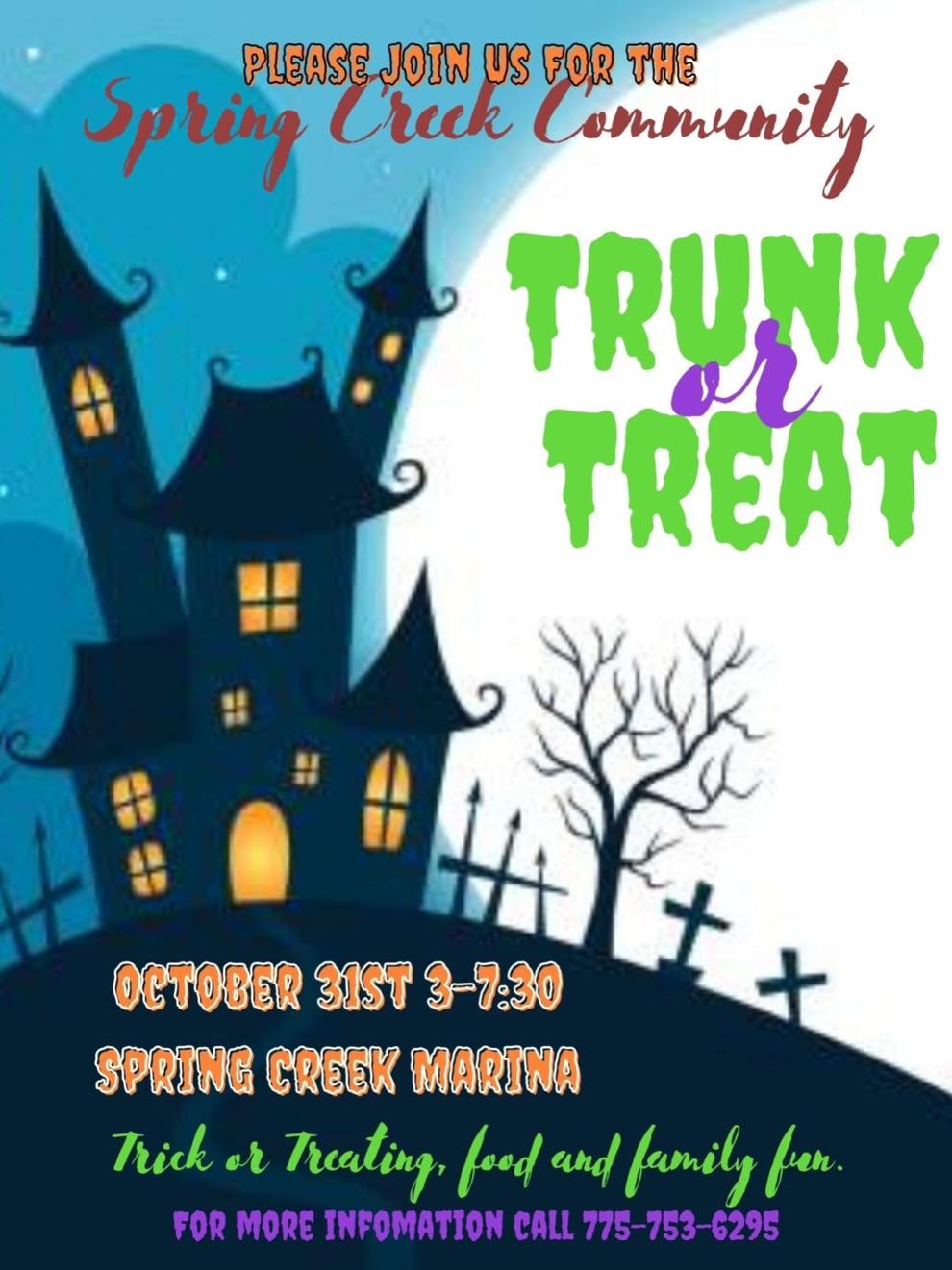 As in years past, Spring Creek High School will have a box at the Marina's entrance to collect canned food donations.
This year's sponsors are Elko Realty, KC Transport, Stewart Title, Port of Subs, Gallagher Ford, Cooks Fire Oven & Grill, Tech Flow, and the Albiani family. 
Other sponsors include Elko Federal Credit Union, LP Insurance Services, Country Club Shell, SMD Underground Mining, Southwest Gas Corp., Canyon Chiropractic Clinic, and Operating Engineers Union Local. 3.
Purple Light Up for HalloweenFor kids seeking a traditional Halloween experience, SCA residents can signal trick-or-treaters to homes with Purple Light Up for Halloween, sponsored by KC Transport.
Registration is underway for purple light bulbs on the SCA website. Bulbs will be available for pickup between 8 a.m. and 5 p.m. Oct. 26-29 at the association office at 401 Fairway Boulevard.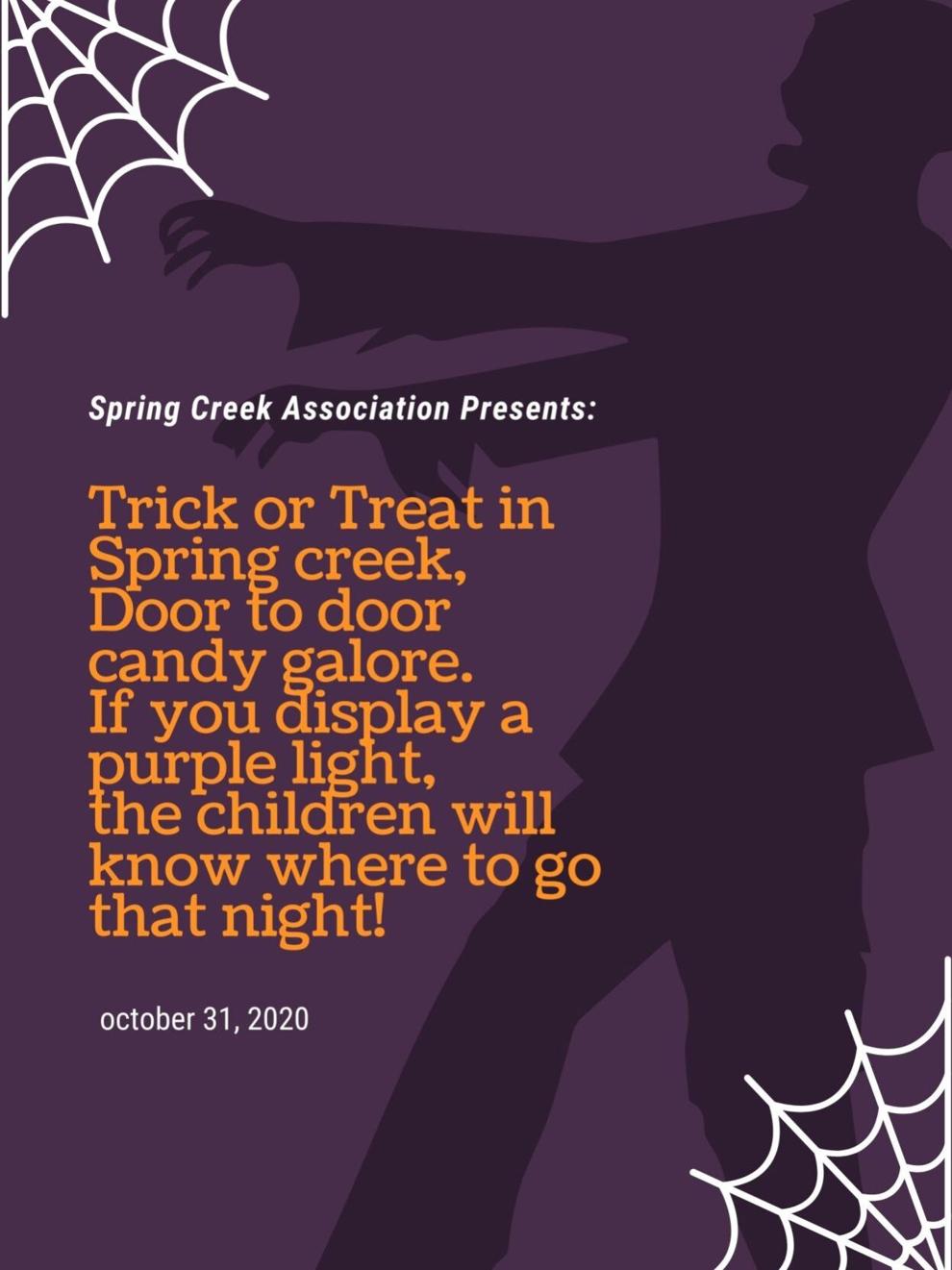 Maps of participating homes, including homes without a light, will be available before Halloween on the website and the SCA's Facebook page.
Bahr said the idea came from SCA employee Bailey Meza, who suggested a way for families to experience traditional trick-or-treating, allowing them to walk door-to-door in their neighborhoods.
"When we moved here, I was so excited for Halloween and to hand out candy," Meza said. "[We] quickly realized that trick-or-treating wasn't something that they did out here. I was pretty bummed."
Children should be accompanied by an adult if they go out on Halloween.
"With anything, we ask that parents bring their children trick-or-treating, especially on busy streets with lots of traffic," Bahr said.
So far, 150 people have signed up for a light bulb or a house to hand out candy on the map, indicating a good start for the new event.
"I'm hoping it catches on, and it's something Spring Creek residents will want to continue," Meza said.
The online version was updated to add a new Trunk or Treat sponsor to the list.