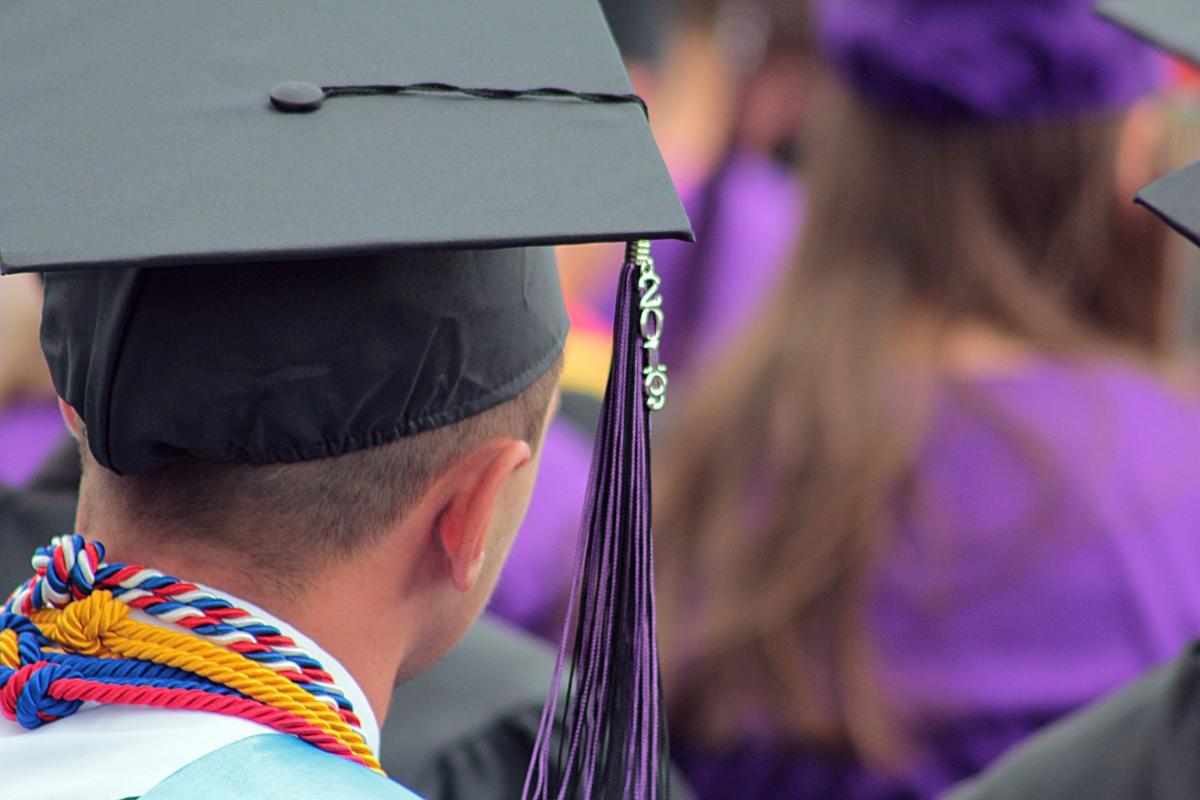 SPRING CREEK – High school seniors missing out on the final weeks of the school year are learning a new lesson in community love and support thanks to an adoption movement led by a Spring Creek High School mother.
Adopt a Senior 2020 Facebook group has created a buzz of activity since it was created last week, allowing families of Spring Creek High School graduates to nominate their senior and post photos and background information.
Started by Mindy Watson, mother of an SCHS senior and co-owner of Empower Fitness, "the goal is to adopt 199 Spring Creek High School seniors to show them love and that they have not been forgotten."
Spartan seniors are celebrated by their adopted "family" in unique ways that adhere to social distancing guidelines, such as sending flowers or having pizza delivered to their home.
"Encourage a senior [by] sending cards, letters, small or big gifts (whatever is affordable for you) gift baskets, snacks, college prep stuff, socks … etc.," Mindy suggested on the group page.
Some non-essential business owners have also offered senior portraits and hair and nail appointments when the restrictions are lifted.
"Thank you," Mindy wrote to the participants who adopted students and posted offers. "We live in a pretty amazing community."
The Watson family felt the impact of the quarantine and school closures as daughter Hailey Watson missed out on her fourth and final softball season with the Lady Spartans.
Hailey signed her national letter of intent to play softball for Centre College, in Danville, Kentucky, in February.
"The last year means a lot," said Jeff Watson, Hailey's father and Mindy's husband.
According to Jeff, Mindy discovered the adoption idea from a school in Battle Mountain.
"That's what we wanted to do, and it was a beautiful idea," Jeff said. "We're not stealing it. It wasn't ours, but it hits home. What better community to do it in than Spring Creek?"
Since Mindy started the group page on April 17, the response has been "overwhelming," Jeff said, adding that his wife has stayed up late to respond to everyone's posts.
The adopt-a-senior concept is a growing trend at high schools across the nation in communities where graduation ceremonies have been canceled or postponed due to the coronavirus pandemic.
In Elko County, an announcement has not been made by the school district to cancel, postpone or conduct an alternative graduation ceremony after Gov. Steve Sisolak extended school closures for the rest of the year on April 21.
However, students could have a different memory of their graduation day than previous graduates, Mindy said.
"We all know that feeling of accomplishment, walking across the stage, and being able to see our family and friends cheer us on," Mindy wrote. "We all have that memory, and it breaks my heart that this class may never get that, both high school and college."
"They might not walk. That's a lot to miss out on when you go through four painful years of high school, and don't get to throw that cap," he said.
Despite what the future may hold, seniors deserve to be "recognized" for their accomplishments, Jeff added.
"I would say 'recognizing' because there's so much [they have done], and so much that has been taken," he said.
In Spring Creek, most seniors have grown up together, attending one of the area's elementary schools and moving on to middle and high school, participating in youth sports and activities along the way. Seniors may have one, two, or three extended families generated out of car rides, sports practices and sleepovers throughout the years.
"My daughter has grown up with so many of these people," Jeff said. "It's just not fair for them to have this. It's tragic. I can't think of another word to use."
Another daughter returned to the Watson home with her freshman year cut short as well.
"Think of an 18-year-old finally spreading those wings and being sucked back into the cage, if you will," Jeff said.
For the Class of 2020 at Spring Creek, the Watsons hope the adoption program will make the next few weeks of high school memorable for each senior receiving a diploma at the end of the year.
But it would not be possible without everyone joining forces, Jeff said.
"Isn't it an amazing community? They all want to come out and give."
Spring Creek High School Class of 2019:
Get local news delivered to your inbox!
Subscribe to our Daily Headlines newsletter.