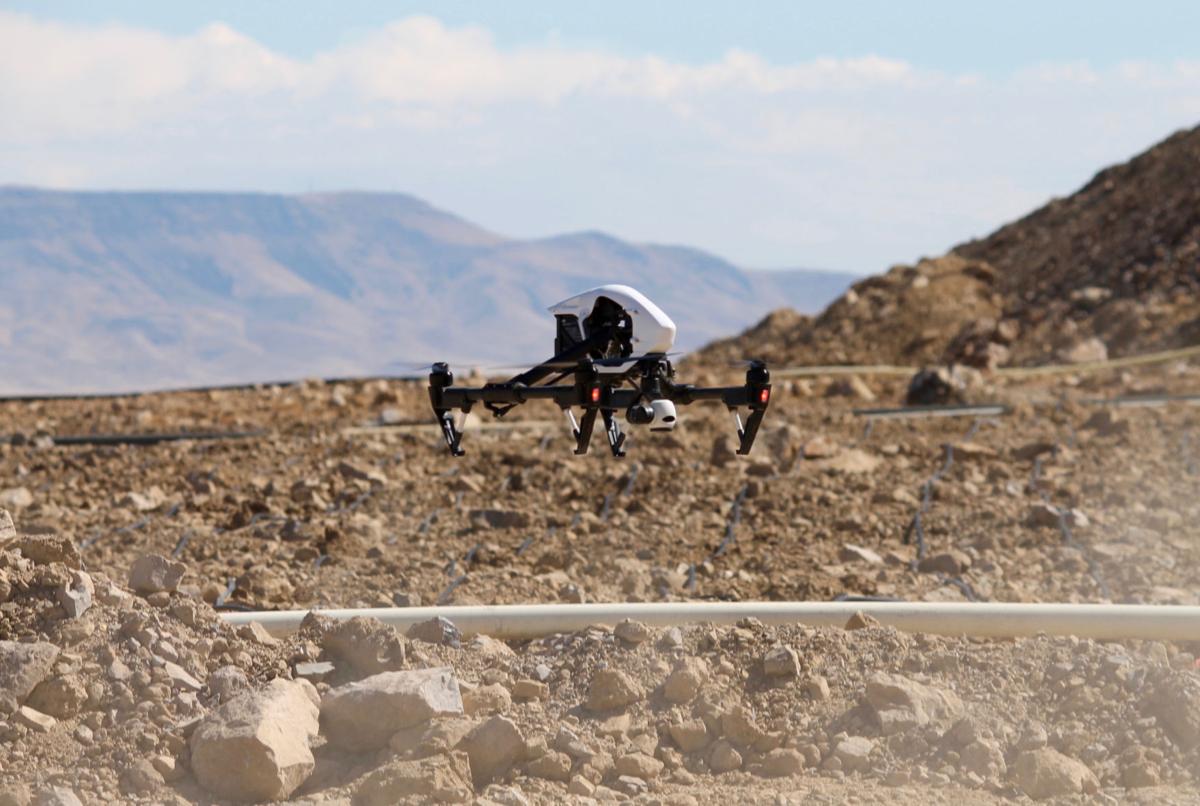 SSR Mining reported its 2019 operating highlights Wednesday, saying it had achieved record annual gold equivalent production, and that its Marigold mine in Nevada has experienced continued operating strength.
The Marigold Mine, which is near Valmy, about 35 miles southeast of Winnemucca, is in Humboldt County in the Battle Mountain Range.
SSR is a Canadian-based precious metals producer with three operations, including the Marigold mine, the Seabee Gold Operation in Saskatchewan, Canada; and Puna Operations in Jujuy, Argentina.
The three operations produced a record 421,906 consolidated gold equivalent ounces in 2019, including 106,208 gold equivalent ounces produced in the fourth quarter. Each operation exceeded the top end of production guidance for the year.
In 2019, the Marigold mine produced 220,227 ounces of gold. This compares to 205,160 ounces of gold produced in 2018. Production in 2019 benefited from higher grades and ore stacking in the fourth quarter of 2018. Gold sales for the year were 226,957 ounces.
Material mined during the year totaled 74.0 million tonnes, a 5 percent increase as compared to 2018. Marigold stacked 25.7 million tonnes of ore on the leach pads.
In the fourth quarter of 2019, Marigold produced 59,186 ounces of gold, a 12 percent increase as compared to the previous quarter due largely to the higher grade ore that was stacked in the third quarter. Gold sales totaled 61,088 ounces for the quarter.
During the fourth quarter, 18.5 million tonnes of material were mined, down 3 percent from the third quarter due mainly to planned maintenance of one hydraulic shovel and longer haulage cycles associated with the increased ore stacked. The new leach pad cell was commissioned on schedule and on budget, with ore stacking commencing in the fourth quarter of 2019.
Approximately 6.7 million tonnes of ore were delivered to the heap leach pads at a gold grade of 0.36 g/t in the fourth quarter. This compares to 6.4 million tonnes of ore delivered to the leach pads at a gold grade of 0.51 g/t in the third quarter. Gold grade mined in the fourth quarter was 29 percent lower than the third quarter due to planned mining of lower grade material in the Mackay pit. The strip ratio declined to 1.7:1 in the quarter, a 12 percent reduction compared to the previous quarter.
SSR Mining also provided an outlook for 2020. At the Marigold mine, gold production is expected to increase in 2020 compared to 2019. SSR said Marigold is well-positioned for another record production year as the mine benefits from an additional hydraulic loading unit purchased in 2019, expected to be commissioned in early 2020, and continued operational excellence efficiencies. Production is weighted toward the second half of the year as a result of mine sequencing and access to higher grade ore.
Capital investments are expected to total $60 million, including $12 million for two replacement haul trucks and $15 million for an additional leach pad to be built in 2020. The accelerated build of leach pad capacity will ensure the operation can maintain leach cycle times and gold recoveries at higher ore stacking rates. Capitalized stripping is expected to total $20 million, with the majority incurred through the first three quarters of the year.
Exploration expenditures totaling $12 million are expected to focus on drill programs at Mackay, Basalt, Valmy and Trenton Canyon with the goals of adding mineral reserves and defining additional mineral resources within these areas. Exploration expenditures include $2 million for drill testing Trenton Canyon's sulphide targets.
Get local news delivered to your inbox!
Subscribe to our Daily Headlines newsletter.