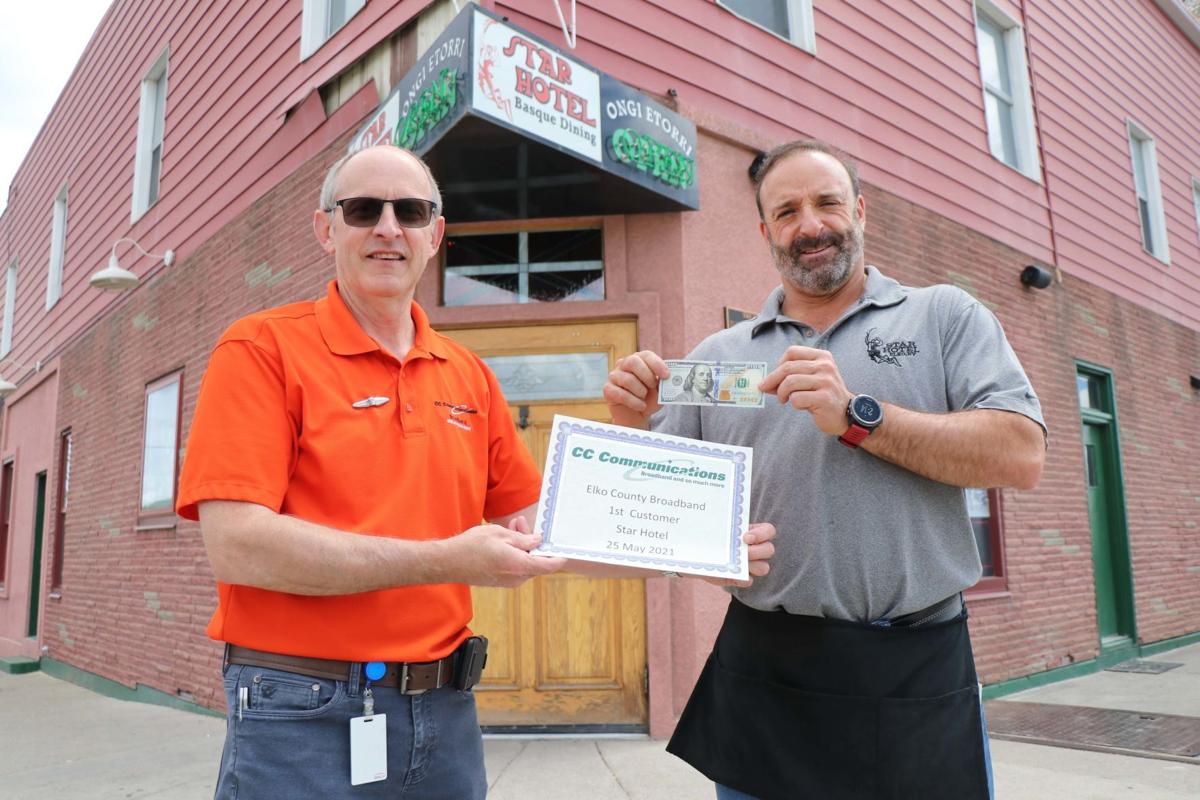 ELKO – One of Elko's oldest businesses joined forces with one of the newest broadband companies in the area.
The Star Hotel became the first customer of CC Communications, going live on their fiber-optic network on May 25.
According to Mark Feest, CEO and general manager of CC Communications, both companies have longevity in common for their respective businesses.
"As two of Nevada's oldest businesses, it was fitting that the Star was the first downtown Elko customer provided fiber broadband from CC Communications," Feest said. "The Star has been serving rural Nevadans since 1910, and CC Communications has been serving rural Nevadans since 1889."
Star Hotel owner Scotty Ygoa said the businesses in Elko have "been dying for good internet. All the businesses in Elko have been waiting for this."
"Now, with CC Communications coming to Elko, we're up to par with all the other big cities around like Reno and Salt Lake City. Our internet is just as good or better than their internet. So we're excited about that."
During the pandemic, Ygoa expanded delivery service and online ordering, at first thinking, "it was just going to be a fad while Covid is going on, but now we see that it's going to stay for a while."
A recent remodel of the lounge area added 24 more seats with heavy marble tables to allow more customers to eat and drink.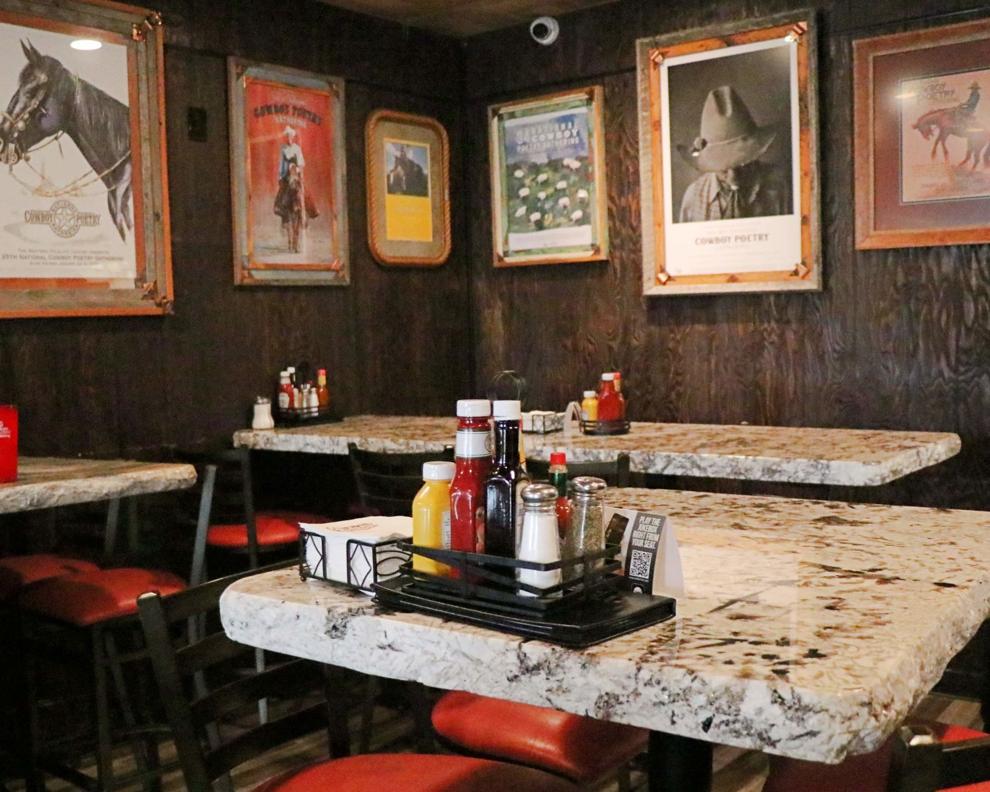 Ygoa added the intention is to bring the building back to its original look.
"The goal is to bring the Star back to the way it used to be," he said. "The balcony and upstairs."
Faster broadband speeds will keep both online and in-person customer service flowing without slowdowns and give diners better streaming service, Ygoa said.
According to Feest, CC Communications "has expanded its fiber reach to Elko, starting in the downtown area and rapidly expanding to the Spring Creek Association via 12th and Lamoille Highway."
"At the same time, CC Communications is building out northward between Idaho and I-80 while branching out to the neighborhoods adjacent to 12th Street," he continued.
Elko and Spring Creek join the CC Communications service area, including Fallon, Fernley, Tahoe Reno Industrial Center, Reno, North Carson Business Park, Yerington, Schurz, Hawthorne, Tonopah, and down to Data Centers in Las Vegas, Feest said.
The need for stronger broadband service has long been a necessity for the Elko area, Feest observed.
"Establishing a redundant and reliable fiber connection to the Elko community has been a long road, slowed by supply chain interruptions and other pandemic related challenges," Feest stated. "Now that we have that connection and our central office in place, we expect to rapidly expand the number of locations that can be brought onto the network."
In the next month, service will be extended to other businesses and residences within, he said.
"A small portion between 12th and Summit Estates remains to be completed to turn up those customers," Feest continued, "which we expect to take about three more weeks. Thereafter, construction will proceed into the Spring Creek Association and Pleasant Valley Estates, while at the same time expand North of Idaho towards Interstate 80."
"CC Communications is a rural Nevada company, focused on serving rural Nevadans," Feest said.