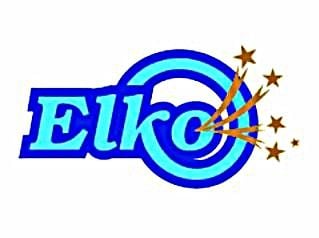 ELKO – Rides and Rods Classic Car Show and the Gold Rush Bull Riding Challenge are back on the Elko City Council's agenda for Tuesday with good news just in from the state.
Elko City Manager Curtis Calder said late Friday he received word from the Occupational Safety and Health Administration in Nevada that special event plans have been approved.
"The next step will be for final City Council approval of the special event permits on Tuesday," Calder said.
Earlier Friday, car show organizer Jeff Remington said that "everything looks promising," and Efren Benavides of Benavides Bucking Bulls LLC, which is putting on the challenge, said "we are feeling very optimistic. We've gone above and beyond to do everything asked of us."
The car show is planned for Sept. 11-13 in Elko, and Remington said the organizers "will do what it takes to have a safe and friendly show." Cars would be spread out over 10 acres, using the Elko City Park and Elko Convention Center parking lots, which should be "plenty of room for social distancing," he said.
Gates open at 4:30 p.m. Sept. 12 for the bull-riding event at the Elko County Fairgrounds. Benavides said this is the first year for the event, which was originally planned for May 23.
The council tabled action on the Rides and Rods event, the bull-riding event and the Elko County Fair at its Aug. 25 meeting, instead deferring to the state's COVID-19 Mitigation and Management Task Force. The task force sent the request on the events onward to the Local Empowerment Advisory Panel (LEAP) for a decision. LEAP includes OSHA.
Remington said news about the council's decision on Aug. 25 to table action on the car show already has hurt attendance, such as the pullout of a Corvette group out of Reno. Meanwhile, Jackpot hosted a car show last weekend with more than 200 cars, he said in a telephone interview.
Plans still call for a 9-11 tribute at the Rides and Rods show, beginning at 1 p.m. on Sept. 11 at the city park, and Remington said organizers hope to have servicemen and servicewomen in attendance, along with city officials.
Everything has already been ordered for the car show, but he said "we will wait and see what happens. A lot of people are on our side. We have a lot of people committed to come out. We will make sure people won't congregate. It's outdoors."
Remington said the council's decision will be just three days before the show.
Calder prepared summations of the car show, bull challenge and fair plans for the state task force, outlining all the plans for keeping people safe from COVID-19, but the council's action to table a decision meant the limited Elko County NoFair is happening this weekend without the council's decision.
The event is called the NoFair because it is mainly a livestock event for young people. The popular horse racing and pari-mutuel betting that are traditionally part of the fair were called off because of the coronavirus.
Benavides said bull-riding event organizers plan temperature screenings, masks availability, spread-out seating, sanitizer and clean restrooms. They also have booked extra bleachers from the Elko Parks and Recreation Department so that people there will be social-distancing seating.
He said seating will be sectioned and rows zoned.
"Our town has taken a hit, the restaurants, bars and hotels. We want to put on a safe, fun event. We're not trying to put anyone in jeopardy, but we want to show we can host these events and follow the governor's guidelines," Benavides said.
"It's not that big of a price to pay to sanitize, wear masks and social distance," he said in a telephone interview.
Yet another event is on the council's agenda for next week. The council is being asked to approve a special event permit and liquor license for the Monster Truck Insanity tour slated Sept. 25-26 at the Elko County Fairgrounds.
According to the agenda, the event organizer included a detailed COVID-19 mitigation plan for the Elko tour, and told city staff there have been five such events in Utah and Idaho since the start of the coronavirus pandemic.
City Clerk Kelly Wooldridge wrote in the agenda, however, that the Monster Truck tour does not conform with Gov. Steve Sisolak's directives 027 and 021.
In addition, the council will be asked to consider approving a special event permit and special event liquor license for the Van Norman and Friends Production Sale Horse Auction Sept. 18-19 at the fairgrounds.
Van Norman and Friends Production Sale LLC also is seeking an auction permit, according to the council agenda.
Elko City Council will meet at 4 p.m. Sept. 8, and the meeting will be livestreamed. Those wishing to comment will need to participate via GoToMeeting.com after registration. Information is available on the City of Elko website under agendas. Comments also can be emailed to cityclerk@elkocitynv.gov.
Get local news delivered to your inbox!
Subscribe to our Daily Headlines newsletter.