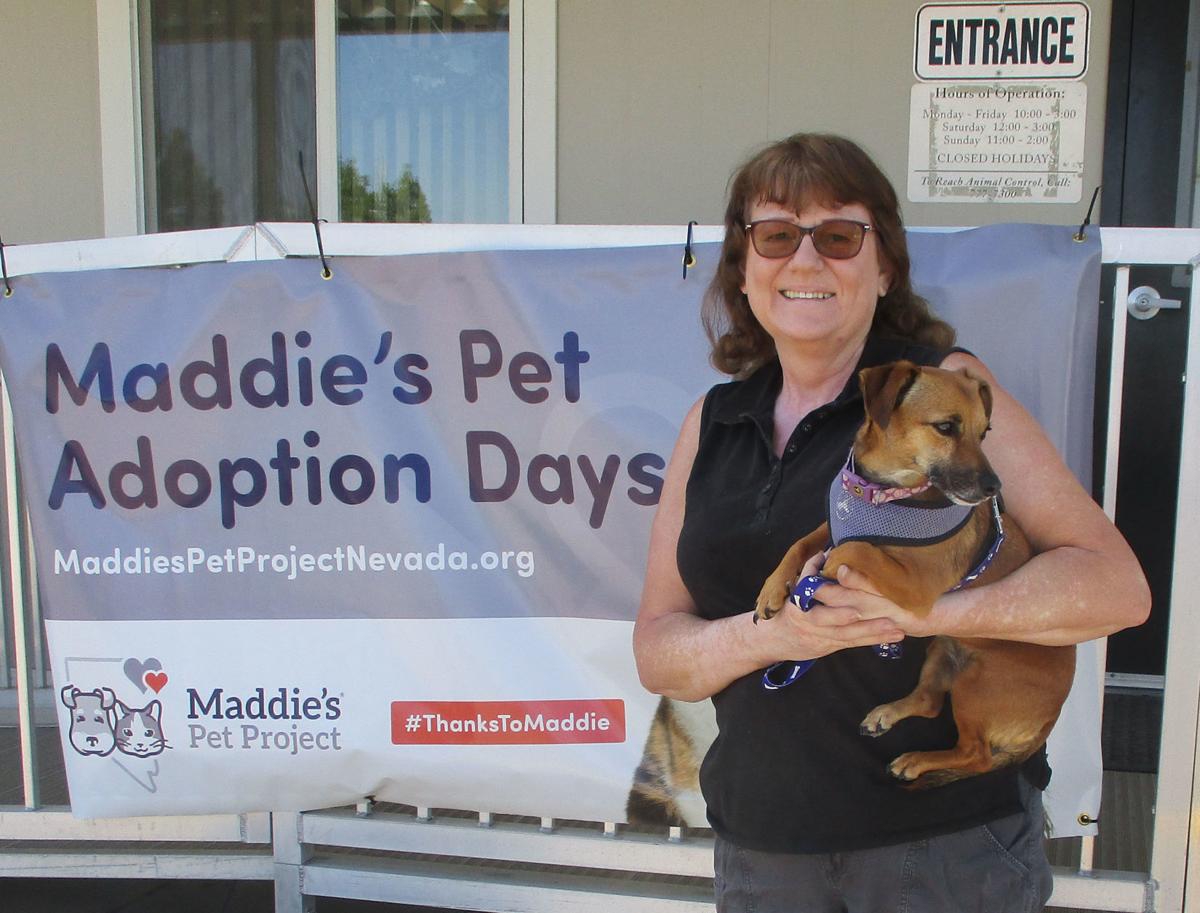 ELKO — The love of a little dog, Maddie, who died in 1997 has inspired $300 million in pet adoptions, education and research. On June 14-15 Maddie's Fund helped Elko Animal Shelter provide adoptive homes for 13 dogs and cats. Who knew that one miniature schnauzer could do so much?
"Many thanks go to Maddie's Pet Project for sponsoring and promoting the event," said shelter manager Karen Walther.
Walther also thanked the dedicated animal shelter staff, volunteers and the community for all the hard work they did to find "furever" homes for local animals.
You have free articles remaining.
Maddie's Pet Project covers all adoption fees, with an overall goal of sustaining a no-kill nation when it comes to pets. Dave and Cheryl Duffield created the fund in 1994, naming it after their beloved pet. The nonprofit organization hosts adoption days all over the country.
One local woman, Erika Yarnell, attended the event looking for a companion for her dog. She brought the animal to the shelter and found Sassy, a dachshund friend that bonded well with her pet.
"They [the Duffields] promised that dog [Maddie] that they would help other animals," Walther said. "They have been wonderful people. For three years they have been concentrating on northern Nevada. We adopted out six dogs and seven cats. Some of the people were so very, very excited."
According to Walther, the event also brings people to the shelter to see other animals that are not yet owned by the shelter. It gives the animals more exposure for possible adoption.