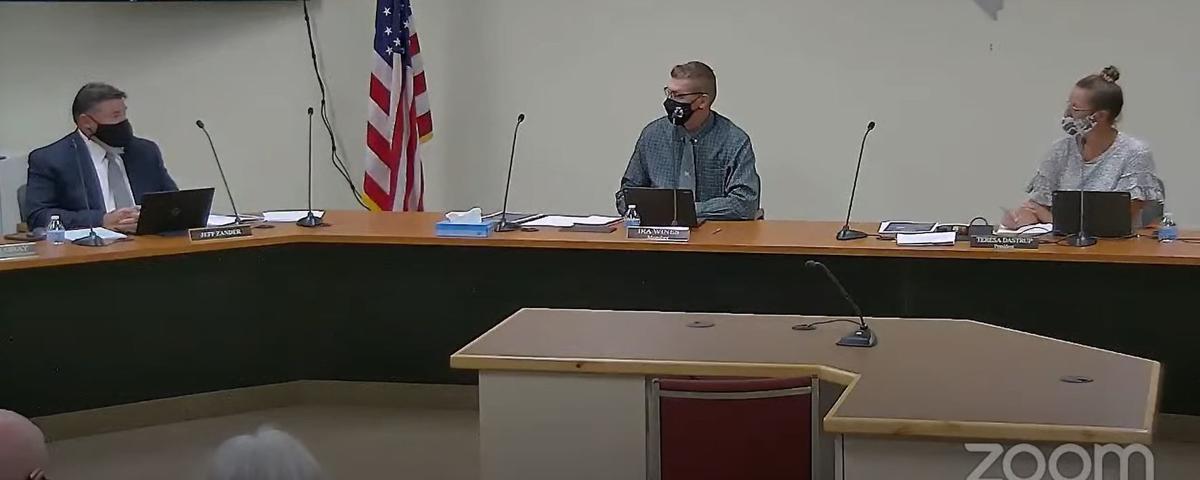 ELKO – An outbreak of Covid-19 cases is affecting three more Elko County schools.
Carlin, Owyhee and Wells combined schools "have been deemed to be experiencing outbreaks," according to a statement from the Elko County School District on Wednesday.
Owyhee, at the request of the Shoshone-Paiute Tribes, will be switching to online school for the remainder of the week, the school district said.
The new report raises the total of schools affected to nine since last week.
On Sept. 8, Elko High School, Flag View Intermediate and Spring Creek High Schools reported a school-wide outbreak.
The next day, Adobe Middle School, Liberty Peak and Spring Creek Middle Schools outbreaks were announced at those campuses.
All schools are required to have students wear face coverings indoors and maintain three-foot social distancing according to protocols outlined in Gov. Steve Sisolak's Emergency Directive 048.
On Tuesday, Interim Superintendent Jeff Zander addressed the Board of Trustees, explaining how an outbreak is determined.
"The local public health officials set the threshold for an outbreak at 10 kids, no matter the size of the school," he said.
Zander said he has talked with parents who are concerned about exclusions, noting that "contact tracing is difficult. We're working with the state on it."
The school district is also preparing a Covid-19 dashboard specific to Elko County schools for reporting accurate numbers, but it will take some time to develop. "We have people working long hours right now as a result of Covid and the CDC requirements we have," Zander explained.
Another complication the school district is working through are CDC requirements that classify cases according to vaccination status, mask wearers and non-mask wears, he said.
Zander also noted the impact of the exclusions on Elko County healthcare services for tests as parents and students try to get a negative result to reenter school.
He hoped the County and public health could make some adjustments to account for exclusions, and said the district is in communication with both entities.
"Those determinations have not been made yet but I'll keep the board in the loop regarding the options the board will have in making those adjustments," Zander said.
Some parents voiced their frustrations to the school board on Tuesday regarding the face-covering requirements and exclusions that have shortened the number of days in class for their children and disrupted their school year.
Spring Creek mother Devin Baldwin said her child had received three assignments from seven teachers since being sent home as an exclusion. She wondered how many times students would be sent home to quarantine, which might result in them falling behind.
"Your in-school curriculum and your online curriculum are not cohesive," Baldwin said, stating she would consider removing her children from the school district if things did not improve. "I will not let my children be part of the dumbest generation, the least educated generation, in the last century."
Sarah Martin said she agreed with Baldwin, describing how one of her two children was in school for seven days before being excluded from classes. She explained her decision to pull them both out of school because one child was not receiving assignments online, and another refused to wear a face covering in school.
"One minute you have to put a mask on because there's this huge virus coming from you, then you have to stay home, but this week you can come back," Martin said. "You're letting the state mess with these kids' mentality, and it's not OK."
"This is not fair to them. It is screwing with their brains, more than sitting at home," she said, adding they were homeschooled last year. "Going back and forth is not OK."
Zander said he understood the frustration felt by the parents as a result of the exclusions and mask mandates. "I don't like wearing a mask either, and it's just frustrating that we are where we are at right now. The numbers continue to grow at our schools, and we want to make sure we provide a safe learning environment for all of our kids and communities."