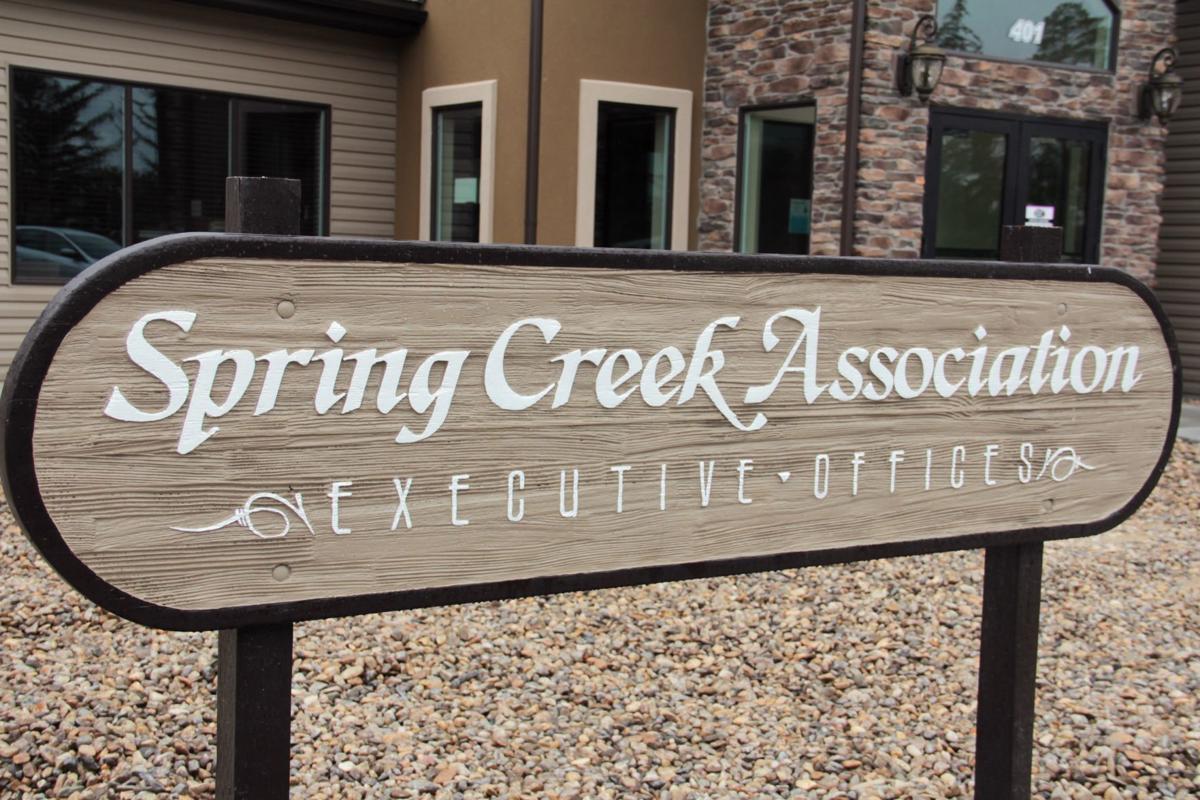 SPRING CREEK – A chiropractor and a longtime state employee are vying for an appointment to the Spring Creek Association Board of Directors.
Chiropractor Randy Mauldin and Nevada Department of Transportation employee Rhonda Morfin each applied to fill the vacancy left by former Tract 300 director Pat Plaster.
Plaster, who represented the Sunset Hills section of the association for more than four years, resigned in February.
The board of directors will make the appointment via teleconference at their regular board meeting March 25.
Randy MauldinMauldin has owned Canyon Chiropractic for five years. In addition to being a member of the Elko Area Chamber of Commerce, Ruby Mountain Snowmobile Club, and Great Basin Elks Lodge No. 1472, he also served as the chair of the Head Start board of directors for the past four years.
Applying for the vacant seat on the board fulfills a goal to become more involved with the community, he said. He added that his chiropractic practice also allows him to discuss SCA-related topics and issues.
"I get to talk with people on a one-on-one basis. I learn what their needs are," Mauldin said.
Mauldin said he has watched how the association has improved over the years from having a "negative overtone" to becoming "a lot better than what it was years ago."
"I would like to see where the association has a positive reflection in the community, and I think that the existing board and staff have gone a long way in healing those old wounds."
If appointed, Mauldin said he would come in as "a neutral party" without an agenda, who "sees both sides the situation and tries to find a win-win situation for everybody."
Rhonda MorfinMorfin has lived in the Sunset Hills section of Spring Creek for 13 years but is a lifelong resident of Spring Creek. She has worked for NDOT for 25 years and served on the Creative Kids Co-Op board for seven years as an at-large member and chair.
"Serving on a board is an important role within, and for, the community," Morfin wrote in her application. "Being actively involved enables sharing my abilities to assist the association to continually move forward in a positive and effective manner."
If appointed as director of Sunset Hills, it would be "an opportunity to better understand and help others (the community) know the codes of the association and be a fiduciary of the finances, which allows a chance to have a positive impact."
Her NDOT employment also gave her experience with adhering to state programs to qualify for federal monies, she said.
"My problem-solving skills as an employee of NDOT for 25 years and my intimate knowledge of the area, as being a native of Spring Creek before the lights, stores, and school, rounds out my qualifications for a board member."
The appointee will serve the remaining three years of Plaster's term and will also have the option to run for election in 2023.
The regular board meeting starts at 5:30 p.m. March 25. To participate in the phone conference, contact the Spring Creek Association at 775-753-6295 or email at frontdesk@springcreeknv.org.
Get local news delivered to your inbox!
Subscribe to our Daily Headlines newsletter.