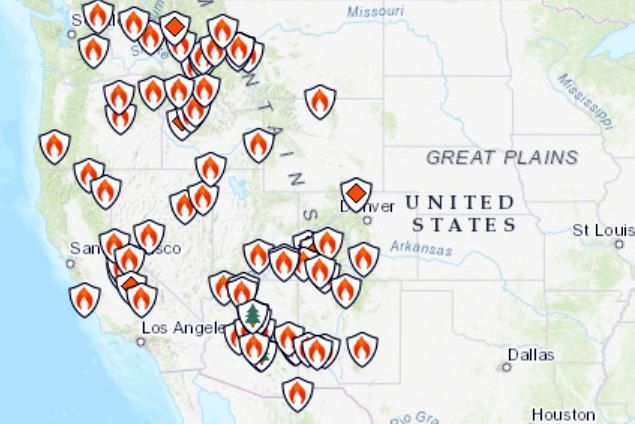 ELKO – New wildland fires were reported Friday morning east of Jiggs, south of Cortez Gold Mine, and south of Wendover after thunderstorms moved through the region Thursday.
A fire reported Thursday south of Midas burned 234 acres by nightfall. Ground and air resources were on the scene.
No details were immediately available on the Friday blazes.
Firefighters contained one large blaze Thursday and held the line on two others in the Elko District.
The Corta Fire south of Elko has burned approximately 16,601 acres and was listed Thursday as 25 percent contained. The number of personnel on the scene has increased to 415.
You have free articles remaining.
Firefighters continue to use direct and indirect tactics to contain the fire. The fire has jumped Harrison Pass Road and the road is closed to through traffic as firefighters work toward containment.
The Goose Fire in extreme northeastern Elko County has burned approximately 7,209 acres and is 80 percent contained.
The Shafter Fire south of Interstate 80 in eastern Elko County burned 6,618 acres and is now contained.
All three fires were started by lightning last weekend.
In Elko, firefighters extinguished a blaze in the Last Chance Road area after it burned a tenth of an acre.
Meanwhile, the eastern part of the county was getting soaked. A flood advisory was issued for the Montello area Thursday afternoon.
The National Weather Service reported at 3:38 p.m. that up to an inch of rain had already fallen in the area and an additional quarter-inch was possible.