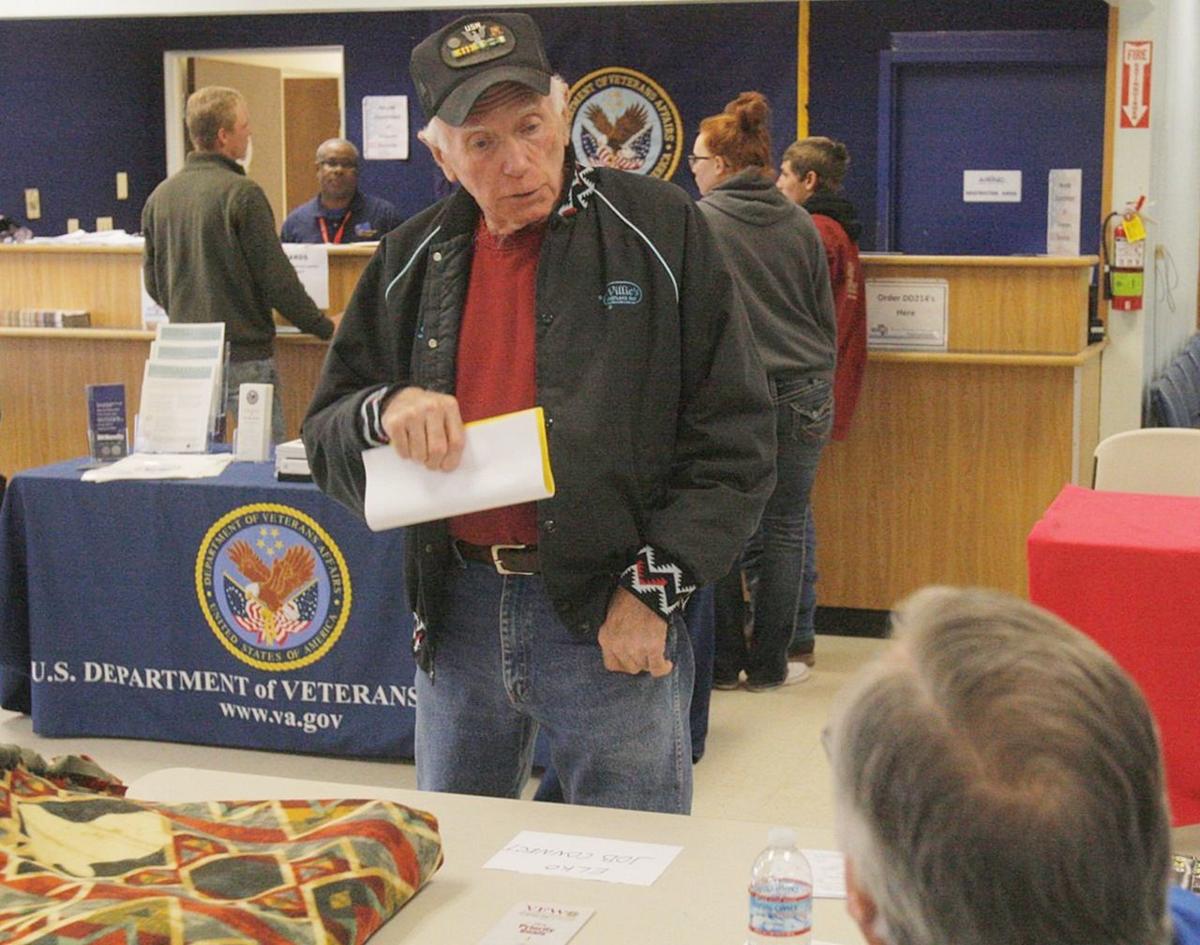 ELKO – Veterans were able to get some free legal consultation and learn about the resources available to them at the VFW Post 2350 Veterans outreach fair.
The fair featured several tables where veterans could learn about services and programs. Organizer Chuck Galloway said he hoped veterans left the fair more informed.
"The main thing here is to provide a venue for veterans to come and talk to knowledgeable people about veterans benefits," he said. "They can talk to lawyers from Nevada Legal Services. They've been very busy all day preparing wills free of charge for people and answering a lot of other questions as well."
Galloway's target audience is veterans but he also pointed out that some of the resources and programs at the fair weren't exclusively for veterans of foreign wars.
"The rest of the services represented here are services available not specifically to veterans, they're available to everybody," he said. "But the idea is to make veterans aware of these services that are available to them in the community."
One of the groups represented was Team Rubicon. This group of volunteers, many of whom are veterans, provides assistance in emergency situations. Team Rubicon representative Robert Gould said the program helps give veterans a sense of purpose after returning from combat.
You have free articles remaining.
"I think most veterans have this need to want to serve," he said. "You love your country, you want to try to do more for it to make it better, and this program helps focus them in a direction to be able to do that."
Members of the local community were involved with the fair as well. The Lamoille Women's Club decided to help support veterans with their community service project and also has other giveaways for veterans year-round.
"They pick a community service project and this year was to help the veterans," said Lamoille Women's Club vice President Joyce Kay. "We made blankets and we've been donating them to the veterans. We've also done Christmastime food baskets and gift cards to stores."
The veteran resource center at Great Basin College wanted the veterans at the fair to know their services aren't just for veterans enrolled in classes. GBC resource center volunteer Michael Cailor said he was able to talk to a lot of veterans one the first day of the event and hopes he will see some of them stop by campus.
"We have a lot of veterans that are not students come by and they're welcome to come by anytime," he said. "Anybody who served, anybody who stuck up their right hand and said 'I promise to defend the Constitution' can come in any time."
One of the biggest challenges facing veterans who return home is receiving financial benefits for their service time. Robin Mason with the Nevada Department of Veteran Services said he enjoys helping his fellow veterans receive all the help they are supposed to.
"Being a veteran myself, it's a passion all my life to serve my fellow sisters and brothers. Whether we served in the same campaign or not it's a true passion to help people," he said. "To see the elation on the face of someone who didn't know that they had benefits … I'm excited, I love it. I just like to see the smiles on their faces."