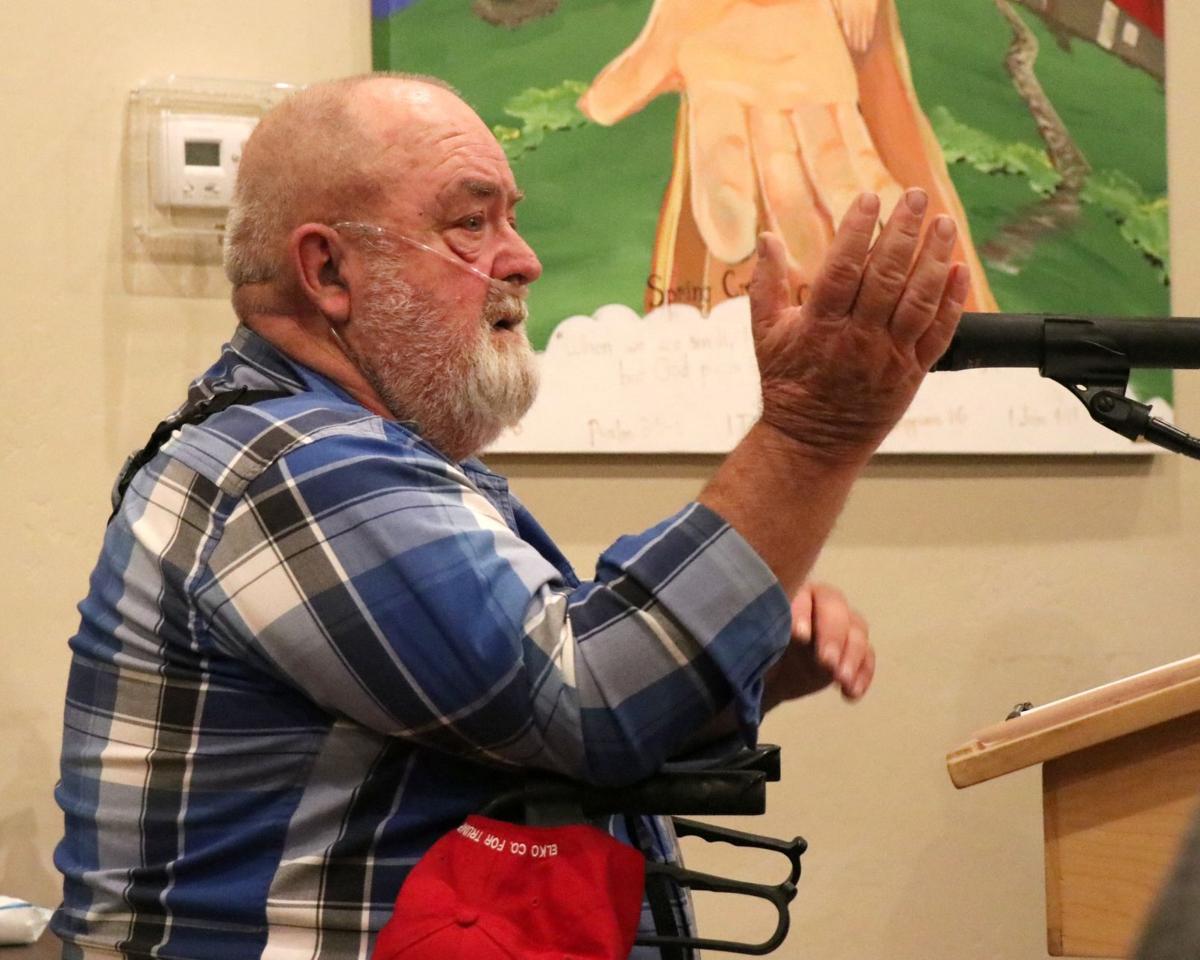 SPRING CREEK – Great Basin Water Co. announced a renewed commitment to Spring Creek customers on Monday after an increase in residents' complaints were brought to the attention of the Spring Creek Association's board of directors.
In an agreement with GBWC, the association will conduct an independent audit of meters, randomly selecting a sample of meters to be reviewed by a third party and reporting back to the SCA with the results.
A local water company representative will also work one-on-one with GBWC's main office to resolve complaints received by the association "in a timely manner, with a report back to the SCA on progress," said Jessie Bahr, association president and general manager.
The association will also review Spring Creek residents' water history over the past three years in documents provided by GBWC. The goal is "to understand the unusual spikes in usage by each home to see if there are any issues that need to be addressed by the property owners," Bahr said.
Seán Twomey, Great Basin Water Co. president, said the agreement would "build our relationship stronger" and "be certain GBWC is providing the service that the community deserves."
"We will specifically be focused on working with individual customers to answer and correct any of the billing questions I heard at the SCA board meeting," Twomey said in a press release on Monday. "Additionally, GBWC welcomes the opportunity to demonstrate the validity and accuracy of our meters with the SCA board. Our aim is to be transparent about any customer concerns."
Twomey said he participated in Wednesday night's meeting via a conference call "to understand what we must do to make that happen."
A recent surge in billing complaints to the association through emails, phone calls and social media posts prompted the board of directors to discuss a course of action on behalf of residents during their Dec. 9 regular board meeting.
Five residents and two others via teleconference described their experience with the water company when they received higher than normal charges for excessive water usage approximating a thousand gallons or more per day.
The customers mainly took issue with the water company's assumption they had a leak.
Resident Troy James said his bill averaged a thousand gallons a day just for him and his wife. He said a technician told him that his "meter was running fine. I said, 'No, it's not running fine.' There's no way that it's accurate."
James said he sent a copy of his bill to the association and filed a complaint with the Public Utilities Commission.
However, he said he was surprised more people were not in attendance at Wednesday night's meeting to voice their concerns to the association.
"To be quite honest with you, I'm shocked, almost to the point of outrage, that this place isn't completely filled with people," James said. "Everybody wants to get on Facebook and gripe and complain about it, but nobody wants to come down here and speak their mind."
Judy Hansen said she thought it would be crowded at the meeting, too. She brought her bill to the meeting to show the fluctuations in usage between June and November. Recently, she said she saw her usage spike to more than 900 gallons a day.
"It was really low in September and then high again," Hansen explained. "It's not right."
Jerry Jordt told the directors his bill went from $30 to $150 a month between June 17 to July 31, stating he was using 2,500 gallons a day and was told by a GBWC technician who visited his home that he had a leak.
"I said, 'Look, everything is brown.' He goes, 'Well, the leak takes time to develop,'" he recalled.
After he posted his story on social media, Jordt said he was contacted by Marina Hills Tract 100 Director Josh Park. He also received a call from Twomey, and praised him for resolving his billing issue and bringing it down to his original amount.
"He was brand new when this happened," Jordt said. "He told me he would take care of it, and he did. I'm back to 30 gallons [a month]."
Giving the residents of Spring Creek some guidance to resolve billing issues was the association's goal at Wednesday night's meeting, Park said.
"Regardless of the number of people who are attending tonight, this is something the association takes very seriously," he said. "For some time, we've been gathering information."
Toward the end of the discussion, Park asked Twomey to "figure out the perfect process in your mind for us to effectively and in an organized way have the members reach out to you" by the February board meeting.
"If you would please figure out the best way for us to receive these customer complaints and have these people reach out to the team you set up," Park said. "I want something that is going to allow us to see some progress by the February meeting."
The association has limited options to resolve water issues because it does not have ownership in GBWC or own the water rights within the association's boundaries, Park explained.
"But one of the things we can do, we can gather information and data from our members, and we can take that, based on public sentiment and the appetite to go further, and we can do other things legally," Park said. "This is just the first step in being able to take the next step. Hopefully, the next step is the problem is solved."
In his statement, Twomey emphasized the company's customer service goals, stating customers' concerns "should be properly addressed when they contact us."
"We take great pride in the service we provide, and each customer's concerns are important," he said.
Below is a collection of the Spring Creek Association's 2019 highlights