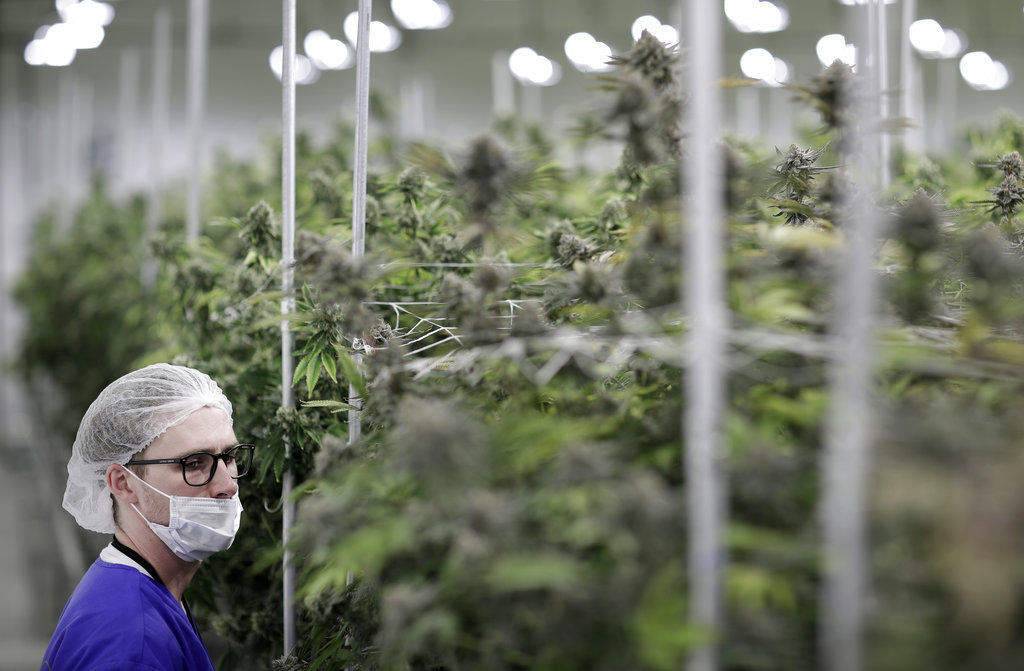 WEST WENDOVER – Marijuana plants will soon be sprouting in Elko County.
The sale of 10 acres of city land in a developed industrial park and the lease-purchase of three additional acres are the latest moves on the marijuana road for West Wendover.
Wells has sold land for a marijuana growing facility, too.
Deep Roots Harvest out of Mesquite has decided to open a medical dispensary, said West Wendover City Manager Chris Melville. The company wrote to the city in April that it was concerned about the financial viability of a medical-only dispensary that does not include recreational sales.
The city on the border with Utah is preparing to enter into a lease-purchase agreement with Deep Roots for three acres of land in the industrial park. The agreement will be on the Aug. 7 council agenda. The lease would be for between $19,000 and $20,000 per year, Melville said.
West Wendover also is in the process of selling 10 acres in the industrial park to BRLS NV Properties V LLC, also known as Harvest of Nevada, for $718,740 for the cultivation and production of marijuana products, but no retail outlet in the city, Melville said. The money is in escrow, pending finalization of the sale.
The council has scheduled first reading of an ordinance allowing wholesale production of recreational marijuana at the Aug. 7 meeting.
"Basically, we have authorized everything except retail recreational marijuana sales," Melville said in an interview at city hall on July 26.
Wells City Manager Jolene Supp said on July 30 the city sold five acres to H&K Growers for $55,000 for a cultivation and production facility.
"We're waiting for building permits for starting construction, probably in the next 30 days," Supp said.
Another company, Lynch Natural Products, is looking at land in the park for a cultivation building.
"Both would be in the industrial park," Supp said.
Both companies have their certificates from the state to grow marijuana for medical use, but she believes the recreation cultivation certificates are still pending.
Wells won't have any medical dispensary in town nor shops to sell marijuana for recreational use, but the Wells City Council earlier approved growing facilities.
Deep Roots has cultivation and production certificates from the state for West Wendover, but the city has approved medicinal cannabis sales only, so Deep Roots will sell cannabis to those with prescriptions for medical marijuana productions.
"This will be more like a storefront," Melville said.
Harvest of Nevada has a state permit for the cultivation of marijuana for recreational sales elsewhere in Nevada.
"We're good with that," Melville said.
The company will grow the marijuana under controlled ultraviolet light 24 hours a day inside a facility to be built on the city site.
The state leaves it up to cities whether they allow recreational pot sales. The City of Elko has rejected any sales of marijuana in the city limits, including medicinal; and Carlin and Wells also opposed medical dispensaries. West Wendover's will be the only dispensary in Elko County.
Get local news delivered to your inbox!
Subscribe to our Daily Headlines newsletter.