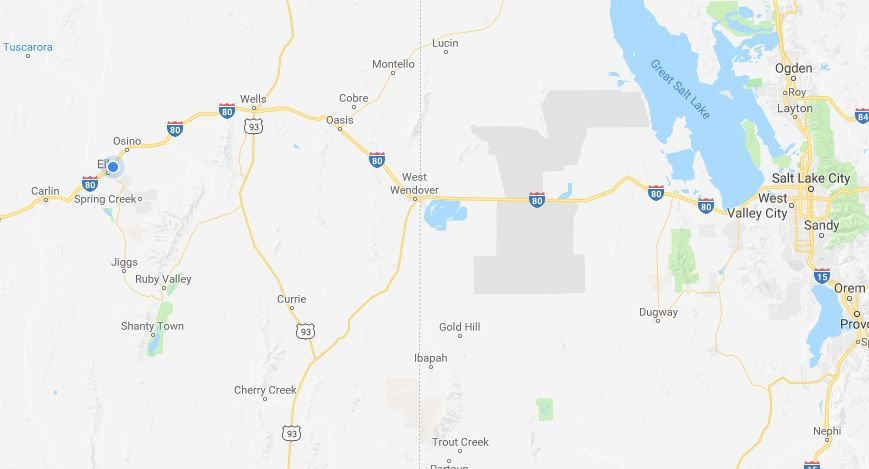 WEST WENDOVER – A land lease and a land sale for marijuana facilities in the city's industrial park have received the final go-ahead from West Wendover City Council.
The council at its Aug. 7 meeting approved a lease-purchase agreement with DRN Holdings, also known as Deep Roots Harvest, out of Mesquite for three acres for a medical marijuana dispensary. The annual lease will bring between $19,000 and $20,000 a year to the city.
Terms of the lease are for five years with three extensions and an option to purchase the land after two years "at the fair market value of the land at that time," City Manager Chris Melville said at the council meeting.
Mayor Daniel Corona doubled-checked that the "$39,000 plus does not go to the purchase price, right?" Melville said the lease amount doesn't get applied to a potential land sale.
The council approved an amended agreement to sell 10 acres to BRLS NV Properties V LLC, also known as Harvest of Nevada, for $718,740 for the cultivation and production of marijuana products. The language was tweaked to cover what happens if the company is later bought out.
The agreement also addresses city concerns about the land sale.
"For me, the issue has always been ensuring that the buyer does not just buy the land and speculate but builds the project proposed under the state and city licensed filings," Melville wrote in a memo to the council.
Melville told the council the sale money was in escrow.
Along with finalizing the land deals, the council took related action, holding first reading of an ordinance amending the city code to allow for production of marijuana for recreation use, even though no recreational sales are allowed in the city limits. The ordinance comes back for second reading and a public hearing.
Harvest of Nevada proposes wholesale sales of products. Recreational marijuana is legal in Nevada, but cities can opt out of allowing retail sales of both recreational and medical cannabis products.
West Wendover will become the only city in Elko County where medical marijuana products can be purchased through prescriptions once Deep Roots opens the dispensary in the industrial park.
The council additionally approved a related resolution stating that the city can lease or sell city property without offering the property to the public when the potential deals are for the "purpose of economic development" related to marijuana establishments under state statute and the price is at or greater than market value.
Get local news delivered to your inbox!
Subscribe to our Daily Headlines newsletter.