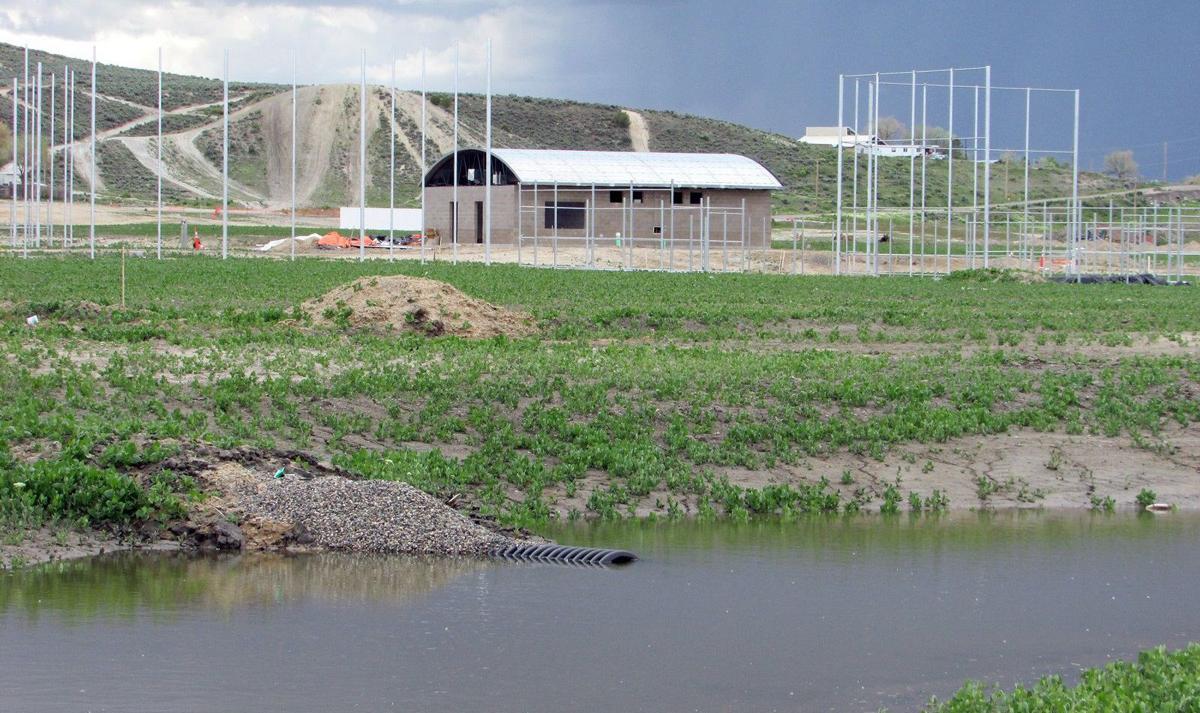 ELKO – The recent rainy weather has swollen the Humboldt River and left standing water in low areas, including the land surrounding the Sports Complex that is being constructed near Errecart Bridge.
"The areas now under water were designed to handle that," said Elko Parks and Recreation Director James Wiley.
But the wet conditions have delayed work on the complex, and it is unlikely to open this year as hoped.
According to Wiley, the sports complex incorporated man-made wetlands designed to retain water during wet seasons.
"Where the water is in association with the river it is performing as designed. I am excited to see it function as it is today," Wiley said Wednesday afternoon.
The water level has not reached the actual ball fields.
The river water is flowing through the new wetlands and will eventually recede, he said.
"In extraordinary events, you could see flooding," Wiley added.
The wetter-than-normal spring and winter have pushed back plans to resume construction on June 3. Wiley said if things dry out, Granite Construction will probably be able to start two weeks later than originally planned.
"We were hopeful about holding a softball tournament in September, but the grass won't be put in until August," he said.
The seed is expected to take some time to sprout and root before the turf is ready for play. Even though the entire project should be finished by mid-September, Wiley doubts the fields will be ready for use until the spring of 2020.
Get local news delivered to your inbox!
Subscribe to our Daily Headlines newsletter.