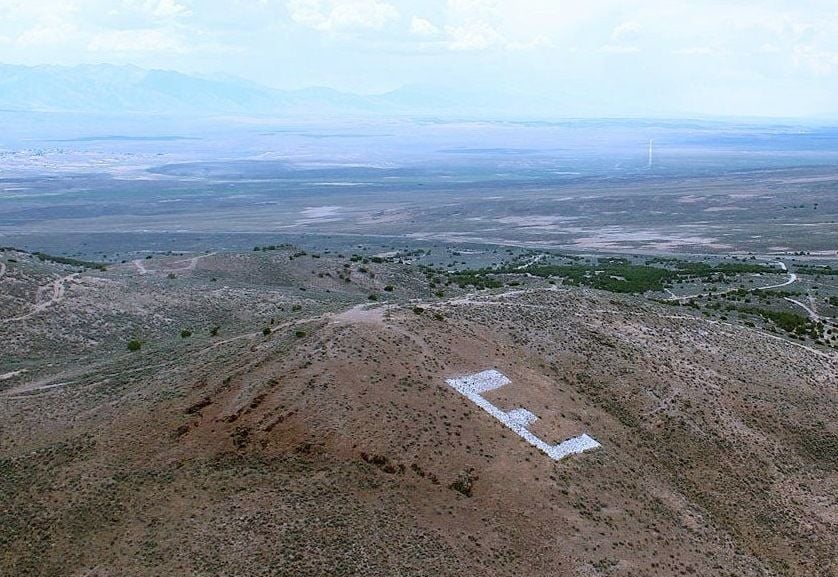 Sugar Plum Tree at the library
ELKO – This is the season for giving and the Elko County Library is once again displaying the "Sugar Plum Tree."
The library's partner organizations have provided names of children, elderly and those with special needs, along with what type of gifts they are wishing for at Christmas. Community members have the opportunity to provide gifts to those who may otherwise not receive one.
Stop by the library and pick up a tag with a name. All gifts must be wrapped and delivered with name tags no later than 5 p.m. Dec. 16. For additional information call 738-3066.
Let's Dance! set
ELKO – Dance at the Western Folklife Center's Three G Bar Theater, 501 Railroad St. Dance lessons are $5 and begin at 6 p.m. Dec. 6. Open dancing starts at 7 p.m. Adults and teens are welcome. No partner or experience is necessary. For information on lesson specifics contact wfcdance@gmail.com.
Sensory-sensitive Santa event set
ELKO – Northeastern Nevada Regional Hospital will host "Cocoa & Cookies with the Clauses" from 10 a.m. to noon Dec. 7. The first half of this free event will be a sensory-sensitive visit with Santa designed for those impacted by autism.
The session is presented in collaboration with Rehab Services of Nevada. The second half will run from 1—3 p.m. and everyone is invited. Santa and Mrs. Claus will be in the main hospital dining room handing out goodies and taking photos. For more information, call Steve Burrows at 748-2007.
43rd Annual Christmas Bazaar
ELKO — The Terrace at Ruby View Senior Center will host this year's Elko Christmas Bazaar on Dec. 7 and 8.
The show takes place at the Elko Convention Center. Items sold at the Elko Christmas Bazaar must be handmade or crafted by the vendor.
The Senior Center is now accepting vendor applications for this event. For vendor information and application please contact the center at 738-3030 or email theterrace@elkoseniors.org.
Christmas Jubilee in Spring Creek
SPRING CREEK – Spring Creek Elementary will hold its 16th annual Christmas Jubilee from 10 a.m. to 4 p.m. Dec. 7 at the school. The kids' polar express activity takes place from 10 a.m. to 1 p.m. There will be an opportunity to have pictures taken with Santa Claus.
For booth information contact Rachael Brown at 801-850-8007.
Basque luncheon
ELKO — The Elko Basque Club will host its member lunch at noon Dec. 8 at the Elko Basque Clubhouse, 1601 Flagview Drive.
Jam On! at the Folklife Center
ELKO – Join a musical jam session at the Western Folklife Center's Pioneer Saloon, 501 Railroad St. The event takes place from 6-8 p.m. Dec. 11. Bring your favorite tunes to share, your instruments and your friends and fans.
Southwind will facilitate the event. The bar is open for business.
Audition for 'Chicago'ELKO — The Great Basin College Theatre Program will hold auditions for the musical "Chicago" Tuesday and Wednesday, Dec. 17 and 18, at 7 p.m. on stage in the GBC theatre.
You have free articles remaining.
The auditions are open to GBC students, juniors and seniors in high school, and adults in the community. Please come prepared with a show tune to perform. Bring sheet music or tracks. An accompanist will be provided. Come prepared to dance ... wear clothing you can move in easily.
For more information email john.rice@gbcnv.edu or check the Great Basin College Theatre Program Facebook Page.
Library book club to meet
ELKO – The Elko County Library Book Club will discuss the novel "Beartown" by Frederik Backman at 6 p.m. Dec. 16.
The book club will meet in the library meeting room. Copies of the book are available for check-out. All are welcome to attend.
Call Patrick Dunn at the library for more information, 738-3066.
Southwind at the Pioneer Saloon
ELKO – Drop by the Western Folklife center's Pioneer Saloon at 510 Railroad St. to enjoy Christmas-themed Americana, folk and Celtic music with Southwind. The sing-along begins at 6 p.m. Dec. 18. Songbooks will be available.
Christmas RPEN meeting
ELKO — The Elko County Chapter of Representing Public Employees of Nevada will hold its monthly meeting and holiday dinner at 11:30 a.m. Dec. 20 at the Terrace Senior Center at 1795 Ruby View Drive. All active and retired PERS members and one guest are invited to attend. Entertainment will be provided by the Elko High School Choraliers.
'Food for Fines' at library
ELKO — Bring non-perishable food items to the library from now through Dec. 31 to pay for overdue fines up to $10.
The fines must be for Elko County materials only. Outdated food items are not be accepted.
The Elko County Library will be partnering with the Committee against Domestic Violence. All food items will be distributed to those in need for the holidays.
Western Folklife Center Wiegand Gallery
ELKO – Visit the Wiegand Gallery at the Western Folklife Center to see "Climb Down the Ladder, This Painting is Done: Contemporary Muralists Outside to Inside." The exhibition highlights works by artists who participated in the Elko Mural Expo.
The exhibit runs through Dec. 14. Tuscarora artist Ron Arthaud is exhibiting his plein air works in the Fireplace Nook of the Pioneer Saloon.
Youth soccer registration
ELKO — Northern Nevada Youth Soccer Association registration for spring 2020 is now open through March 13 online at www.nnysa.org. Boys and Girls ages 3 through 12th grade who live within Elko County are welcome to play. Mini-Kickers for the little guys and gals born in 2016 is also available.
Be a part of this premier recreational soccer league that is only $65. The price includes a uniform, referees for games, end of season awards, an end of season tournament, and more. Payment plans are available.
Spring season runs from March 30 – May 30. Visit NNYSA.org for more information. You can also email info@nnysa.org or call 299.2752.