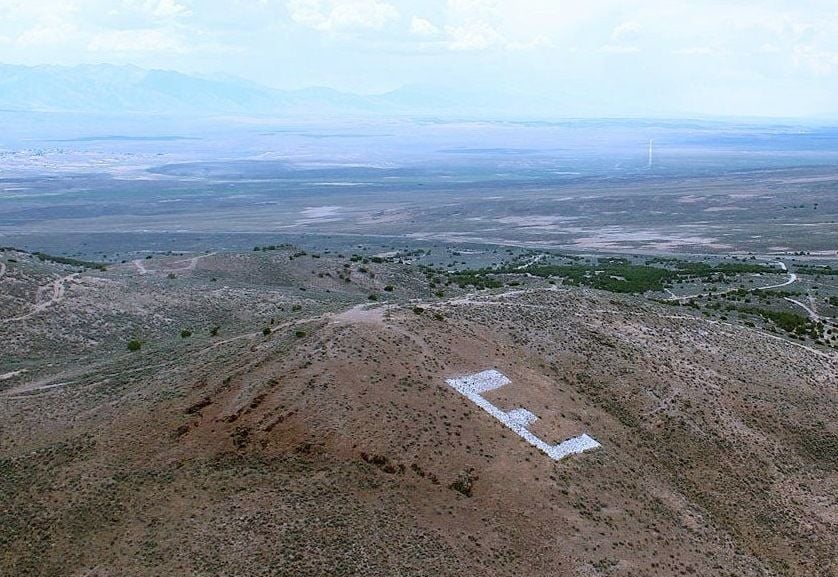 Basque Festival set July 3-4
ELKO – This year the National Basque Festival will look a little different. The event will take place July 3-4 with most festivities taking place at the Basque House.
On Saturday there will be a golf tournament and 5k run. Food, dancing and games will follow. The dance will be held at 9 p.m. Saturday evening. The Sunday picnic will include Mass at 11 a.m., lunch at noon and cultural activities at 1 p.m.
The Euzkaldunak Club needs volunteers for organizing and running the games and dancing performances, bartenders, food servers, ticket sellers, sheepherder bread contest organizer and announcer. If you are interested, text or call Tabitha at 340-4280, Kassidy at 299-1075 or Choch at 389-1538.
Stampede poster contest
ELKO – The Silver State Stampede is looking for the perfect piece of artwork for their 2021 poster. All mediums, including photography, are welcome. The submission deadline is June 4. Contact Joan Whitney at mzwitny@gmail.com for more information.
Entries can be dropped off at the Cowboy Arts and Gear Museum located at 542 Commercial St. The award will be a pair of GS Garcia spurs and tickets for all three PRCA performances.
No-bling hairy horse show
WELLS – The Robertson Arena is hosting a National Quarter Horse Association and American Quarter Horse Association, all breed, 4-H and grange horse show starting at 8 a.m. May 8. The arena is located at 660 Shoshone Ave. in Wells.
Classes will include halter, showmanship, English, English equestrian, western pleasure and horsemanship, trail, ranch trail, ranch riding, reining and speed events. Mike Jung is judging. The all-day fee is $75. Other fees vary.
St. Mark roof fundraiser
ELKO – St. Mark Lutheran Church, 277 Willow St., will be holding a roof fundraiser in the rear parking lot from 11 a.m. to 1 p.m. May 14, 15, 21 and 22. Attendees can give a donation and receive a hot dog brown bag lunch that includes chips a drink and condiments.
For more information call 738-5436.
Registration opens for new students
ELKO – Kindergarten and new student registration for the 2021-22 school year is now underway via online enrollment.
An online registration portal opened on Monday that is available on the Elko County School District's website and on each school's website.
Parents need to have current immunization records, a birth certificate and proof of residency, such as a utility bill that shows parent's name and address to be scanned and uploaded during the registration process.
Early registration for kindergarten ends May 15.
For questions or assistance, parents are asked to call their child's attendance area school.
Medicare providers in Elko
ELKO — The Medicare in Elko Workgroup has updated their list of Elko medical providers. Listed are those clinics that will accept a new patient using Medicare or Medicaid.
It specifically lists clinics where patients can set up appointments with specific providers. The tri-fold brochure also lists providers found outside of Elko, along with two state agencies that help people with their Medicare needs. Senior Services and other medical services are listed.
The updated list is available on the group's website, medicarinelko.org. They also have a Facebook page "medicare in elko," with a link to the brochure.
FRC hosts free teen programs
ELKO — Family Resource Center is hosting free online and in-person teen health programs each month for youth in Grades 5 to 7 and Grades 10 to 12.
These fun, evidence-based age-appropriate programs teach youth about making healthy life decisions. They incorporate medically accurate information along with crucial knowledge about identifying and handling social pressures, communicating effectively and dealing with peer pressure. Youth learn about reproductive health, puberty, hygiene, personal responsibility, avoiding risky behaviors and respect for self and others, while building knowledge, skills and confidence.
Youth receive their choice of a free backpack full of school supplies or a $25 store gift card after completing the program. There is a limit of one free incentive per participant per year. A parent or guardian must pre-register the participant by completing a permission slip before class.
The online programs are presented using Zoom in four day blocks for an hour and 45 minutes each day after school. The in-person classes vary, but are usually one day, scheduled on a Saturday or during holiday breaks. For more information call 753-7352, text 775-397-1874 or email teenhealth@elkofrc.org.
Vendors accepted for Lamoille Fair
Information can also be obtained by calling Kenna Sorenson 397-1932 or Pam Osmonson at 397-2214.
The Lamoille Country Fair is always the last Sunday in June, June 27 this year.
Charter school now enrolling
ELKO – The Elko Institute for Academic Achievement, a free charter school, is now enrolling students.
The school accepts students in kindergarten through the eighth grade. Open enrollment takes place now through April 16. Applications are online at eiaanv.net.
Classroom size is limited to 22 students. Students not selected during the lottery process will be put on a waiting list.
Learn more about the school by calling 738-3422 or stop by 1031 Railroad St.
Al-Anon meets virtually
ELKO — Virtual Al-Anon meetings are available for families and friends of alcoholics. For more information call 888-425-2666 or visit the website at www.al-anon.org.