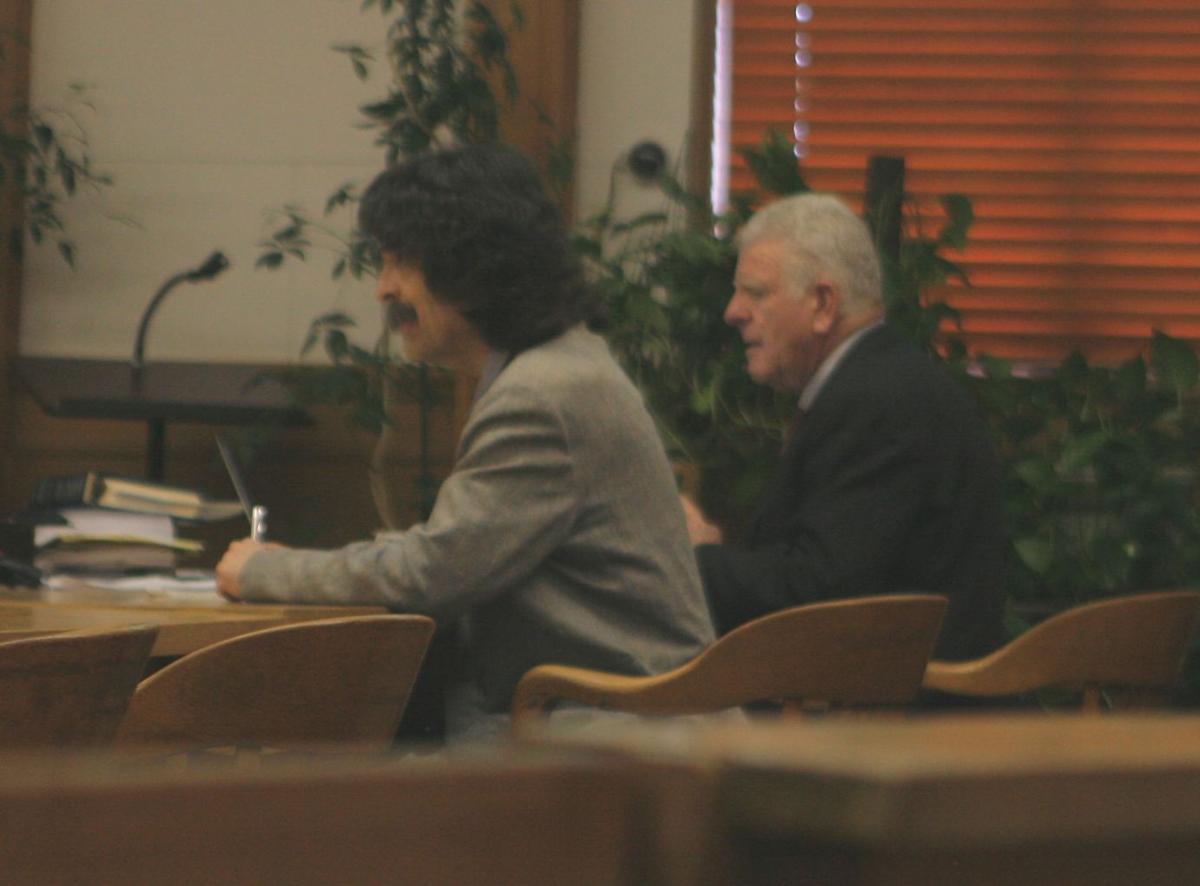 ELKO – A Montello resident on trial for shooting a man in the foot last year believed he could shoot feet with impunity, according to testimony given Tuesday in Elko District Court.
A jury was seated before noon Tuesday to try Ron Culley, 56, who is accused of firing a bullet into Lester Alderman's foot.
Alderman was called as the prosecution's first and only witness of the day.
The victim said he had moved into a trailer on Culley's property a few months prior to the shooting and helped with fix-it jobs on the house. They had a falling out, however, partly because Culley accused Alderman of stealing his belongings. Culley tipped off police that Alderman had a warrant related to a DUI charge, which landed Alderman in jail for about a week in December 2013, according to the victim.
On an evening in the fall of 2013, before Alderman and Culley had parted ways, the two men walked back from a neighborhood bar to Culley's home. Culley said, according to Alderman's testimony, that a sheriff's lieutenant had given him the go-ahead to fire a gun into another person's foot.
At the time, Culley wasn't indicating he wanted to shoot Alderman, though. Instead, he was passing along the information to the victim in case he needed to protect himself.
"He said he could shoot anybody in the foot," Alderman said. "He used to call them zombies. … He handed me a 38 special and told me to hang on to it. … He said hang on to this. The zombies are coming."
Alderman explained that Culley used the word "zombie" as a pejorative term for certain unspecified people.
Defense attorney Gary Woodbury was incredulous to hear that Alderman didn't take Culley's comments in jest. Part of the reason, Alderman answered, was because of the firearm Culley offered him.
Alderman wasn't comfortable with the gun and he soon gave it back.
About a month later, on Dec. 20, 2013, tired of accusations that he stole Culley's alcohol, food, coveralls and other property, Alderman confronted the defendant outside Montello's Cowboy Bar.
He said he got into his accuser's face and presented two options: "duke it out" or drop it. Knowing Culley packed a pistol, Alderman told the defendant to "check his gun."
This prompted Culley to pull out the firearm and take a shot, Alderman said. Culley followed with a remark: "I checked it," according to testimony.
The bullet hit the ground near Alderman's foot. Alderman began screaming obscenities at Culley until a second shot went off, which also hit the ground. The third round, fired quickly after the second, hit the victim.
At one point during his testimony, Alderman took off his left shoe to show jurors where the bullet entered and exited his foot. The prosecuting attorney, Tyler Ingram, argued the wounds, which still appeared discolored and cause periodic cramping and pain, demonstrate that Alderman was shot at an angle, not straight through the top of the foot as understood during a preliminary hearing in January.
The defense pointed out a wide discrepancy between the victim's preliminary testimony and the account he gave Tuesday. Alderman indicated he could have been as close as three feet to Culley when the shooting occurred. But at trial, Alderman estimated the distance between the two men that evening to be about 12 feet when the final bullet was shot.
The victim said his recollection in January was fuzzy because he was at that time under the influence of pain medication, including morphine, prescribed for his injury. He admitted that he hadn't thought about his earlier testimony in the interim.
But on Tuesday, he experienced a "moment of clarity," he said, in which he distinctly pictured the events of the evening in his mind and realized a greater distance separated Culley from him than what he realized before.
Alderman couldn't be sure if he had backed up or if Culley had, however.
The victim will continue testifying today. Trial is scheduled to begin at 9:30 a.m.
Culley was charged with battery with the use of a deadly weapon resulting in substantial bodily harm. If convicted, he could face up to 15 years in prison. In the alternative, the defendant is charged with battery with a deadly weapon.
Updated on Dec. 10: A photograph accompanying this article incorrectly labeled Ron Culley. 
"He said he could shoot anybody in the foot. He used to call them zombies. … He handed me a 38 special and told me to hang on to it. … He said hang on to this. The zombies are coming."

-- Lester Alderman, shooting victim.