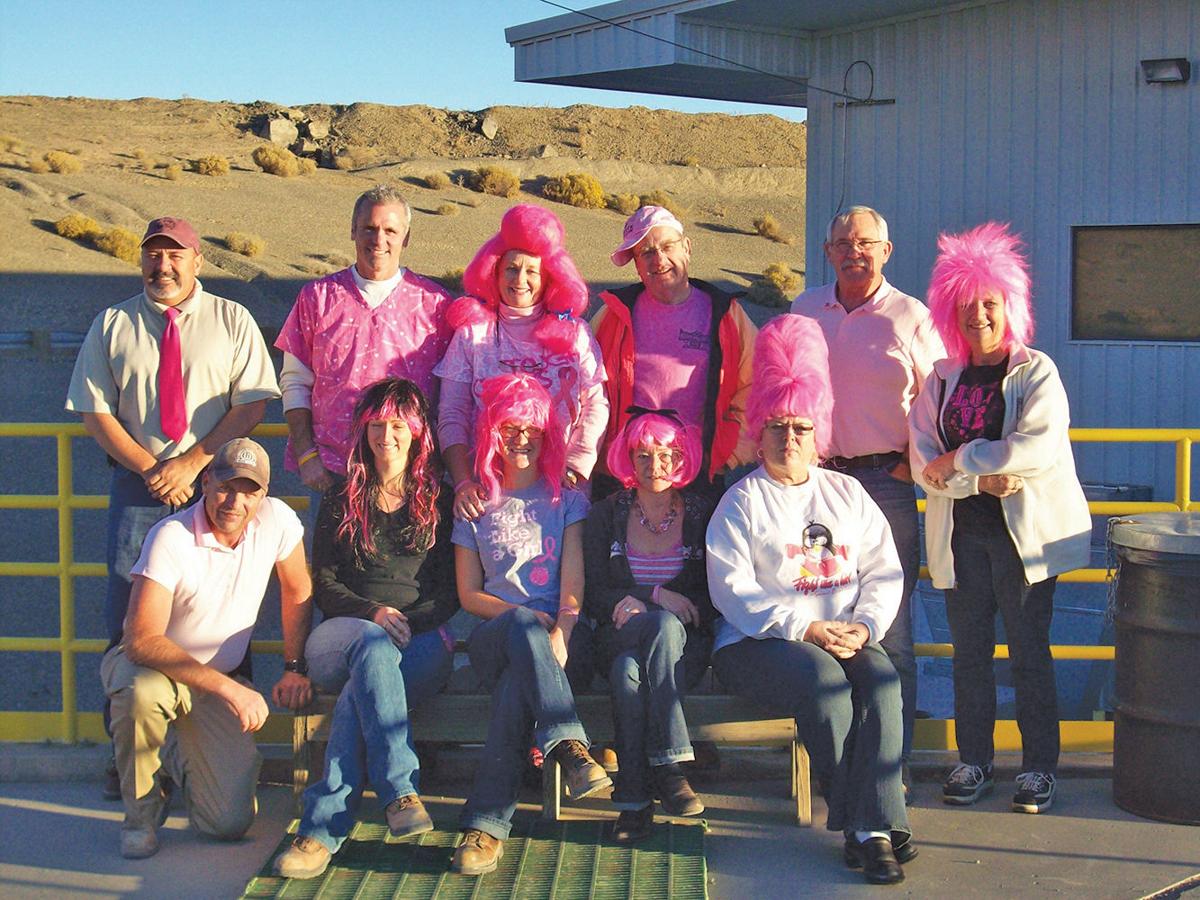 ELKO — Once again Barrick Gold Corp. sites will be dappled in pink.
Barrick mines will host "wear pink" days throughout October to raise money and awareness for breast cancer, said Leslie Maple, Barrick Gold communications specialist.
"The sites will each designate certain 'wear pink' days during the month and on those days Barrick will donate $5 per employee wearing pink to a local breast cancer charity," she said.
The particular days for wearing pink were not scheduled by Tuesday.
Last year, Cortez Hills Underground employees didn't just put pink on themselves. The site had a loader and haul truck painted bright pink and tagged with the motto "Barrick CHUG (Cortez Hills Underground) committed to the cure."
"Barrick's goal in participating in breast cancer awareness month is to show support for those who have been diagnosed and to raise awareness around prevention of the disease," Maple told the Free Press last year. "We want to encourage our employees to be proactive about their health and the health of their loved ones by understanding the risk factors associated with breast cancer and by giving them information that will help them take steps to reduce those risks."
Barrick raised about $11,000 last year through the "wear pink" days. This year, Barrick will donate $5 for each employee wearing pink on the designated day and the community relations group will match those dollars. All the proceeds will go to the Nevada Health Centers Mammovan.
Newmont Mining Corp. doesn't have any similar activities scheduled at its sites, but its employees do help with the fight against breast cancer. The Newmont Legacy Fund, which is funded by employee donations and matching corporate funds, helps numerous charities, including those that fight breast cancer. Last year the Legacy Fund raised $2.16 million for local nonprofits.
"Through Newmont Legacy Fund donations to Ronald McDonald in Reno, support is provided to operate the mammogram van in our rural communities," said Mary Korpi, Newmont director of external relations.